Work management
Time Billing Software – Everything You Need to Know
TIME BILLING SOFTWARE helps companies to track the time spent on projects and bill based on this data.
Businesses often lack the knowledge to apply time billing software or undervalue the possible benefits an automated invoicing tool.
To grasp the full spectrum of benefits related to effective time billing software, we'll start with a quick overview and move on to explain every advantage in depth.
Why do businesses need time billing software?
Billable hours are the standard charging procedure used by most legal services, creative agencies, and freelancers.
Many companies use timesheets to track and manage their billable time. In essence, there's nothing wrong with this method.
But if you've ever tried gathering your team's timesheets to calculate the time worked for a client, and use this information to compile and send invoices, you're well aware that it can take an entire workday to complete this task.
Here's another fact to consider: companies that manage billable hours on Excel spreadsheets, are likely to make more mistakes and end up sending inaccurate invoices to their customers.
Did you know that as much as 88% of spreadsheets have errors?
Here's the good news: you don't have to be a rocket scientist to make your team's time billing quick and precise. All you have to do is find an accurate and easy-to-use time billing software to do all the hard work for you.
Just in case you need some guidance, here's a guide to help you:
How to Find the Best Software That Suits Your Needs
Next, let's take a look at the features and benefits of time billing tools.
Tracking and managing your time
To understand how a time billing tool can bring structure to your project management, think about the current situation.
Are you using an Excel spreadsheet to keep track of everyone's work or are you using time tracking software?
There are countless justifications why you should stop using Excel for managing time spent on tasks, the three most important ones being:
1. You'll save time otherwise spent on manual data entry
2. You'll have all the data about your team's projects, tasks, and billable time in one centralized system
3. You can later turn the information into invoices in a few clicks
There are actually many processes that shouldn't be managed on spreadsheets, read about more daily activities that need an Excel alternative, including tracking your billable hours.
Read on: Top 30 Best Time Billing Software
So how can you track time in a more efficient way?
If you work in a creative, digital, or PR agency that deals with multiple clients on a daily basis, the best solution is to start using a time tracker like Toggl.
But the automation does not end here. You also need to synchronize Toggl with a billing tool to have the information about your billable time in a system where you compile and send invoices.
There are plenty of tools that combine time tracking and invoicing. For example, you can integrate Scoro and Toggl to have all your data pulled from Toggle into Scoro's system where you can compile and manage your invoices.
Interesting read: 10 Easy Steps to Improve Your Billing Process Right Now
The best practices for time tracking:
Set up projects and log your time under each project
Use tasks to log time after completing an activity
For every project, create a company profile that you're working with
Use time billing tool instead of spreadsheets for automated data flow
You can specify the types of tasks to be marked as billable hours, making differentiating actual and billable time quick and easy. Set a different hourly price for various tasks or users or projects to have the time billing software automatically compiling accurate invoices.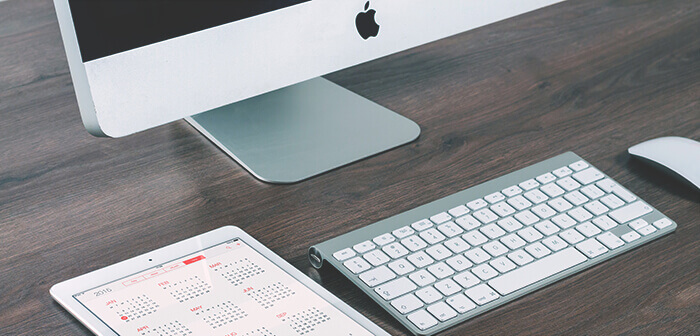 Compiling invoices based on billable hours
When it comes to creating and forwarding invoices, we have two options: either we compile and send invoices manually, or we use time billing software to do everything for us.
Imagine it's the end of another month, and it's time to send invoices to each of your 50 customers. Doesn't look like fun, does it?
Administrative tasks at the end of each month waste hours of valuable time. Counting all the billable hours worked for customers and sending them professional invoices can be a monotonous and time-consuming task.
We already learned that time billing software includes features for project management and time tracking. But the best part about using a comprehensive solution to bill for time is the automated invoicing process that lets you send invoices to customers in a few clicks.
Time billing software uses predesigned PDF templates to compile an invoice for you.
As you've previously tracked time and linked it with a project and customer, the system is able to automatically count the time worked for a client, multiply it by the hourly rate, add other project expenses, and fill in all the details from contact information to completed work.
All you have to do is to open the online time billing tool, find previously collected information about completed tasks, customers, users or project costs and select the hours and expenses you wish to bill for. Next, you can compile and send an invoice in a few clicks.
Note that the time billing tool fills in the invoice for you, using a pre-designed template and adding previously inserted data. Instead of repetitive manual work, you can insert a customer's contact once and reap the rewards for years to come.
As the system has all the contact information it needs, it will automatically forward the invoice to your customer's inbox. No need to spend time emailing or compiling PDFs. How much time would it save you each month?
Did you notice we also mentioned including other project costs to invoices? Some time billing software solutions also let you track and manage project costs and client-related expenses to add these to monthly invoices.
Everything about your business, one click away
Your entire invoicing process automated
While it might seem too good to be true, you can automate the month-over-month invoicing process so that you don't even need to do the clicking in order to send an invoice.
Time billing software lets users create recurring invoices, meaning that after a set period of time, the system will automatically compile and send an invoice to a customer. This feature is especially helpful if you have many customers that pay an unchanging monthly fee.
After you've set up a recurring invoice, you can be certain it will be forwarded at the exact same time each week, month, or quarter, without the possibility of human errors.
Handling overdue invoices
We've all met those customers who need to be constantly reminded of due bills.
Instead of spending hours on writing or calling to your clients, use a time billing tool to set up invoice reminders so that the system will automatically contact clients about overdue bills.
You'll be surprised by how much quicker the payments start coming in when polite pre-designed emails remind your customers of outstanding accounts.
Depending on whether you're using accounting software or manage your finances on a spreadsheet, you can start using time billing software to manage invoice statuses and mark them as scheduled, paid or overdue.
Set deadlines to bills to have them automatically moved into category "overdue" and the system will remind the client about their debt.
Another beneficial and time-saving method is to integrate the time billing solution with your accounting software and have the invoice statuses automatically updated in real-time, as the data flows from one tool to another.
Time billing is also an incredibly important part of project management software. When looking for a PM tool, ensure it has an automated invoicing feature included.
Complete overview of your invoices and budget
After you've forwarded the invoices for billable hours to your customers, how and where do you manage all the data about sent invoices and reminders? Do you have a centralized database for storing all the documents?
One of the benefits of time billing software is the complete overview of compiled, forwarded, paid and overdue invoices. You can assess whether clients have been billed correctly and find all due invoices in a few clicks.
The tool enables selecting one or multiple customers and sends due invoice reminders in a few clicks (or you can automate the entire reminder process). No more time wasted on compiling lengthy emails and trying to reach the clients.
Tip: Want to make an offer to your best business partners? Check your customer database and look for clients with most invoices and highest payments, and export their email data to a marketing automation platform to quickly forward promotional offers.
Reporting
By integrating your accounting software with time billing, you'll get more accurate financial analysis reports, including an overview of expected income and expenses with real-time updates.
In addition to financial reporting, you also get insight to your team's work. As you've collected the data about completed tasks and projects in the system, you can access reports on the team's work to determine which projects were the most profitable and effective. Moreover, you can compile KPI reports to have an overview of your budget performance.
As you can see, the data in your time billing system doesn't have to serve only as a means for invoicing. You can get insightful reports on your team's work, completed projects, and your company's budget.
Time billing software saves thousands of hours of project managers' time all over the world. It takes the most disordered timesheets and tedious manual work and organizes it so that you and your team can focus on more important work.
Read on: 16 Best Employee Timesheet Software for Efficient Time Management
Let's have a quick recollection of time billing software's benefits:
Accurate and detailed time tracking
Quick invoicing with predesigned PDF templates
Automated email reminders for overdue bills
Complete overview of sent, paid and due invoices
Customizable project costs and hourly prices per user
Reporting on the team's work
Detailed overview of your project performance
More insight to expected income and expenses
Accessing your data anywhere at any time
Now that you're familiar with all the benefits of time billing software, it's hard to believe you want to continue managing your tasks and time on Excel spreadsheets.
There are plenty of different time management tools in the market, find the one that aligns with your team's requirements and workflow.
Everything about your business, one click away