Stop shuffling between 6+ different tools and spreadsheets

Plan resources
Schedule work, assign tasks and get an instant visual overview of everyone's workload, realistic deadlines, potential overbookings & available slots.

Manage projects
Manage everything one page, including time spent and billed, planned tasks and meetings, invoices and expenses, comments and files.

Automate billing & reporting
Automate recurring billing and late payment reminders. Get real-time reporting on performance, costs and budgets - all on one complete dashboard.
How is Scoro different from other PSA software?
While being easy to use, Scoro is not a simplistic tool – it helps to manage your entire company in one place. Moreover, Scoro's reporting capabilities are incomparable to any other PSA solution on the market.
Request demo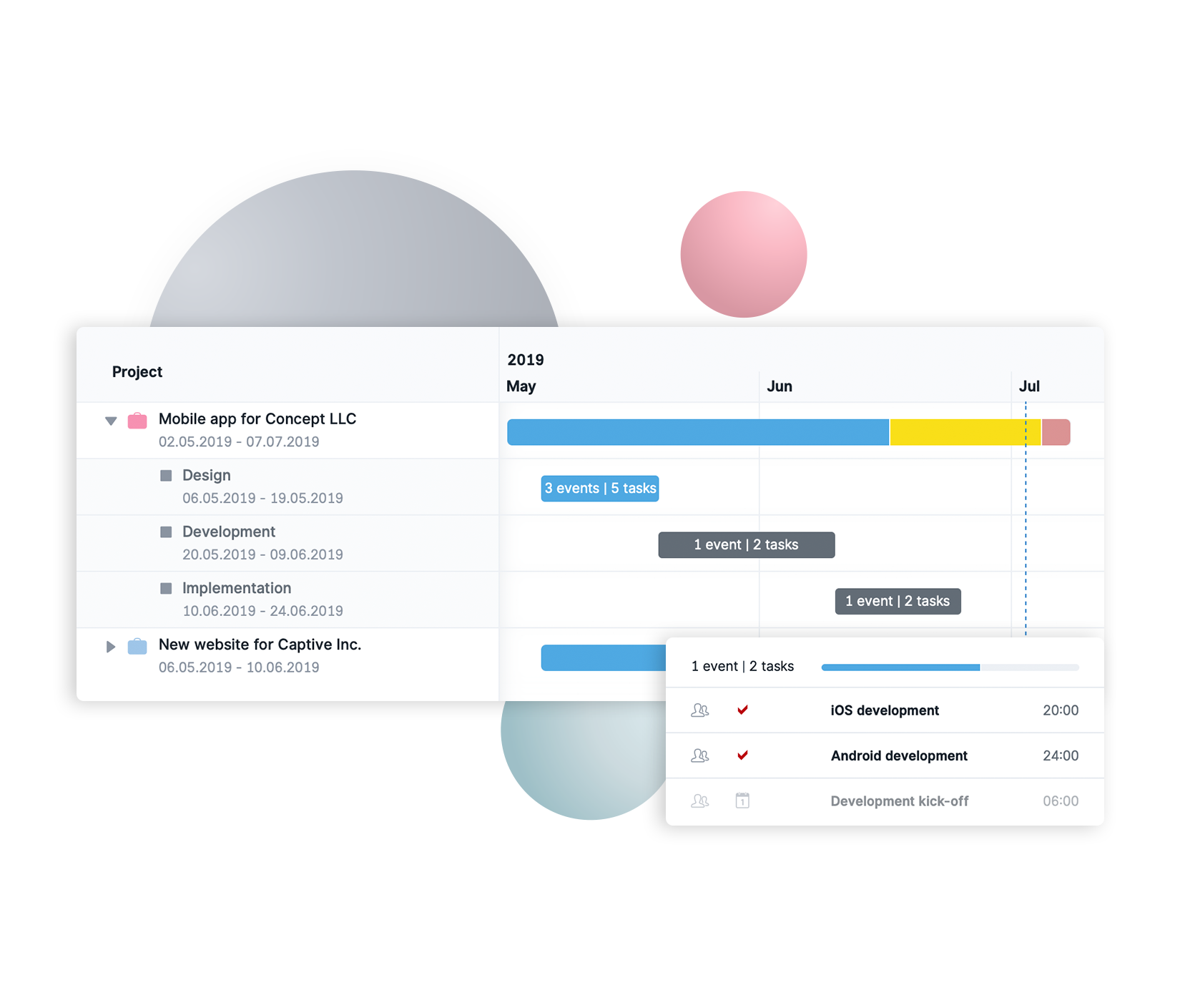 Bring structure to your work.
Create, manage, and track an unlimited number of projects, and link them with clients or quotes for a seamless overview.
Divide your work into tasks or subtasks, and delegate tasks within the team.
Set priorities and deadlines to organize your work.
Track the time spent on tasks and meetings.
Share files & collaborate.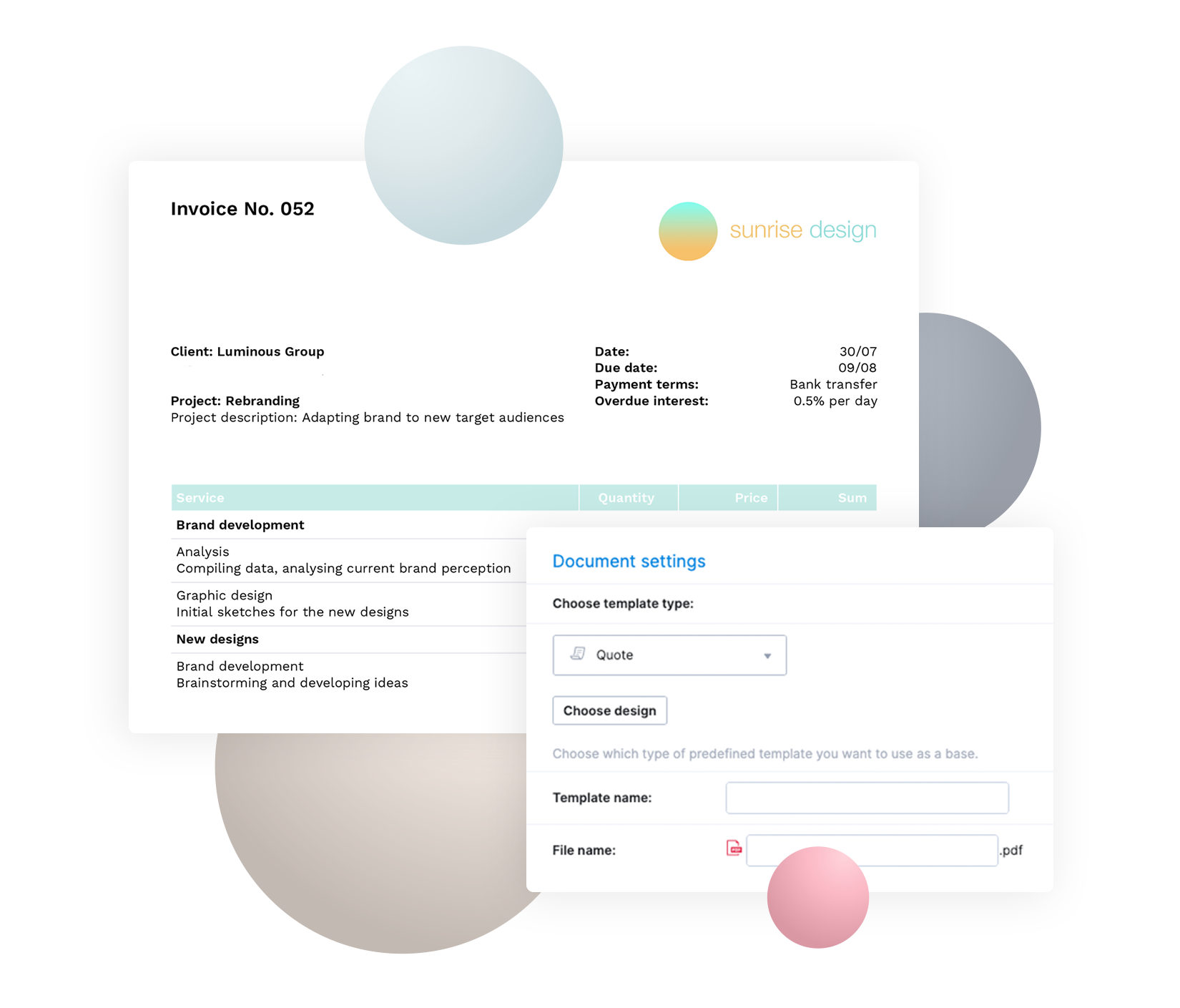 Improve your sales & billing processes.
Manage your entire contact base in Scoro, and get a quick overview of each client.
Create and send professional quotes and invoices.
Create invoices based on your quotes and work reports.
Set multi-currency custom rates based on users, clients or projects.
Set up automated overdue reminders and get paid on time.
Get a complete overview of each project's profitability.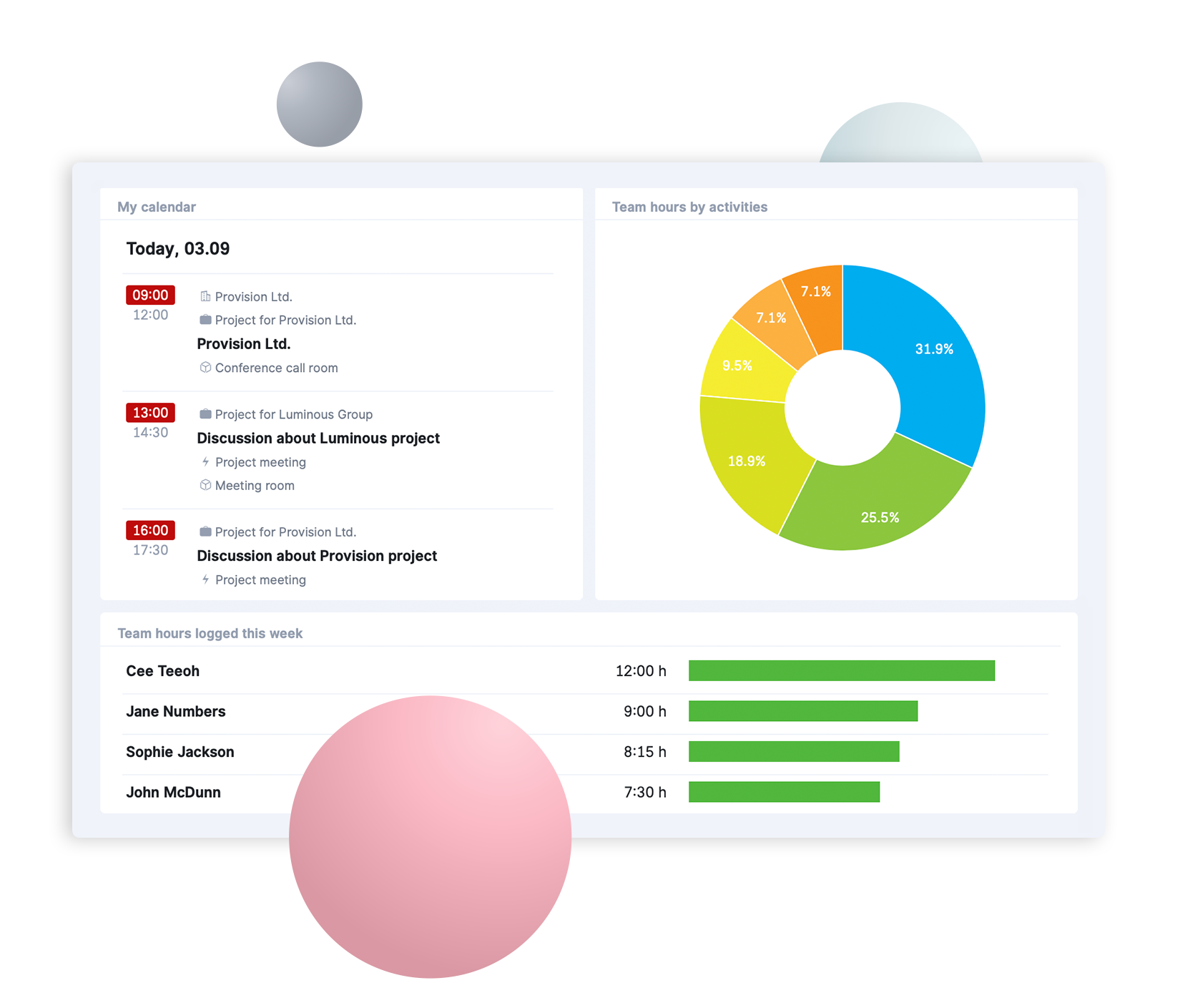 Grow your business with actionable insights.
Add your key metrics and information to a KPI dashboard for a one-click overview of your teamwork.
See work reports that you can customize by dates, users, projects or accounts.
View detailed financial reports on actual results with budget deficit and surplus.
See reports on budget deficit and surplus, accounting dimensions, balance sheets, and real-time sales margin estimation.