Customer stories
Nordic Agency Perfectly Blend Operations and Creative with Scoro
Aava & Bang is a communications and marketing agency with over 50 employees located in Finland. Founded in 2005, the company mainly focuses on sustainable growth marketing, communications and advertising, and provides coaching and recruitment services for companies establishing new marketing functions within their business.
Agency Challenges and Needs
In 2016, Aava & Bang realized, like many companies undergoing continuous growth, that the existing solutions and processes working in the past were no longer cutting it. 
"We were really reaching the point of growth where in terms of project management and team leadership, things became difficult to manage without having the right systems in place." – Anna-Kaisa Reed, Art Director and Design Team Manager
The company was using an older version of Finnish software called Visma Severa, offering a minimal scope of work. While it enabled them to have some level of task management and time tracking, it lacked a detailed overview of their projects, nor did it allow planning resources.
Additionally, they had no insight into their team's workload or overall time usage. "As a team lead, it took so much of my time to try and see what people are working on, how they're handling their task lists, and if they have the capacity to do it all in time," Reed explains the struggle.  
When the software announced sunsetting the solution Aava & Bang was using, it presented an excellent opportunity to look for a platform that fit its growing needs.

The Number One Recommendation
Aava & Bang turned to an external consultant to help find the best solution for them. "None of us at the time had had any experience in implementing or using such software elsewhere," Reed explains. 
Having looked at and compared several solutions – including Asana, which ended up being too lightweight for their needs – Scoro stood out with its end-to-end work management capabilities. Reed adds: "It was also our consultant's number one recommendation." 
"Scoro stood out because it was made for all types of businesses, offering a combination of features that could solve all the problems we had at the time." – Anna-Kaisa Reed
Continuous Implementation
Since implementing Scoro in 2016, Aava & Bang has gone through several waves of onboarding within the company.
Reed explains: "While the first round changed the way we managed our projects, other internal processes did not necessarily change alongside it. We did not set any clear goals for using Scoro, nor did we make the most of its functionalities from the very beginning. And that was a challenge on its own." 
"With having limited experience of using solutions like Scoro, it was difficult to see all the opportunities it creates, or understand how important it is for the business." – Anna-Kaisa Reed
A couple of years later, the agency gained more structure and consolidated its evolving tech stack. A clear decision was made to use Hubspot for sales and marketing, and Scoro as their project management, CRM, and ERP solution. 
Ever since everyone in Aava & Bang is using Scoro as their central source of truth.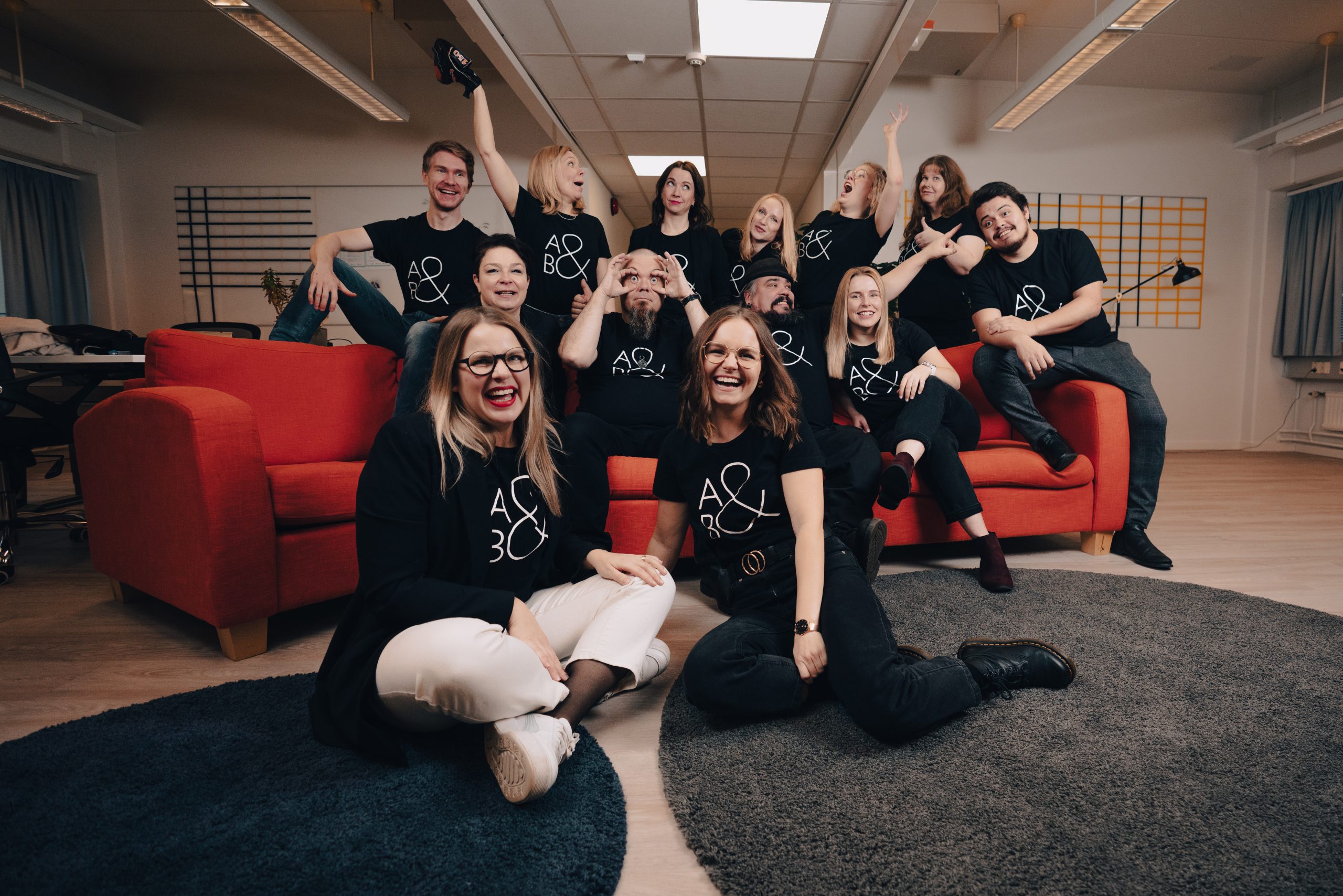 Business Benefits
"Scoro has helped me to ensure my team is not overworked, to be realistic about available resources, and to prioritize work and communicate better. This structure ensures we produce high-quality designs." – Anna-Kaisa Reed, Art Director and Design Team Manager
Streamlined Time Management
Before using Scoro, most 1-on-1 meetings were used to look at the team member's task lists, make sure they have time for everything, and plan it into their calendars.
"At one point, I even put together a white sheet on a wall to try to understand if we have the resources to complete all the tasks. It was really frustrating as it took so much time," Reed looks back. "Now everything is just one click away in Scoro. There may be hundreds of hours on the task list, but we know that we've got time booked for all of them, and we don't have to worry about it constantly. How our time is used is very clear and visible."
"Creative work requires careful time planning. When done right, it enables us to find the balance between staying organized, working uninterrupted, and thinking outside the box. With Scoro, we've been able to strike that balance." – Anna-Kaisa Reed
Having all of this information in one place allows focusing on more important things: improving processes, team happiness, creating development opportunities. "Now I can use my time on what matters the most to my team and their whole employee experience as well," Reed adds. "At this point, my team cannot imagine what would happen if somebody took Scoro away."
Transparent Performance Review
While enabling Aava & Bang to have more time to work on improving employee happiness within the company, Scoro has played an important role in creating visibility and equality when it comes to being recognized for doing great work. 
Reed explains: "We're now able to review people's performance based on same standards, as everybody's activities and data are transparent and in one place."
"The input of people, who may not be very great at self-promotion or talking about their work, is now clearly visible in the system and people feel seen, especially when they've done an excellent job." – Anna-Kaisa Reed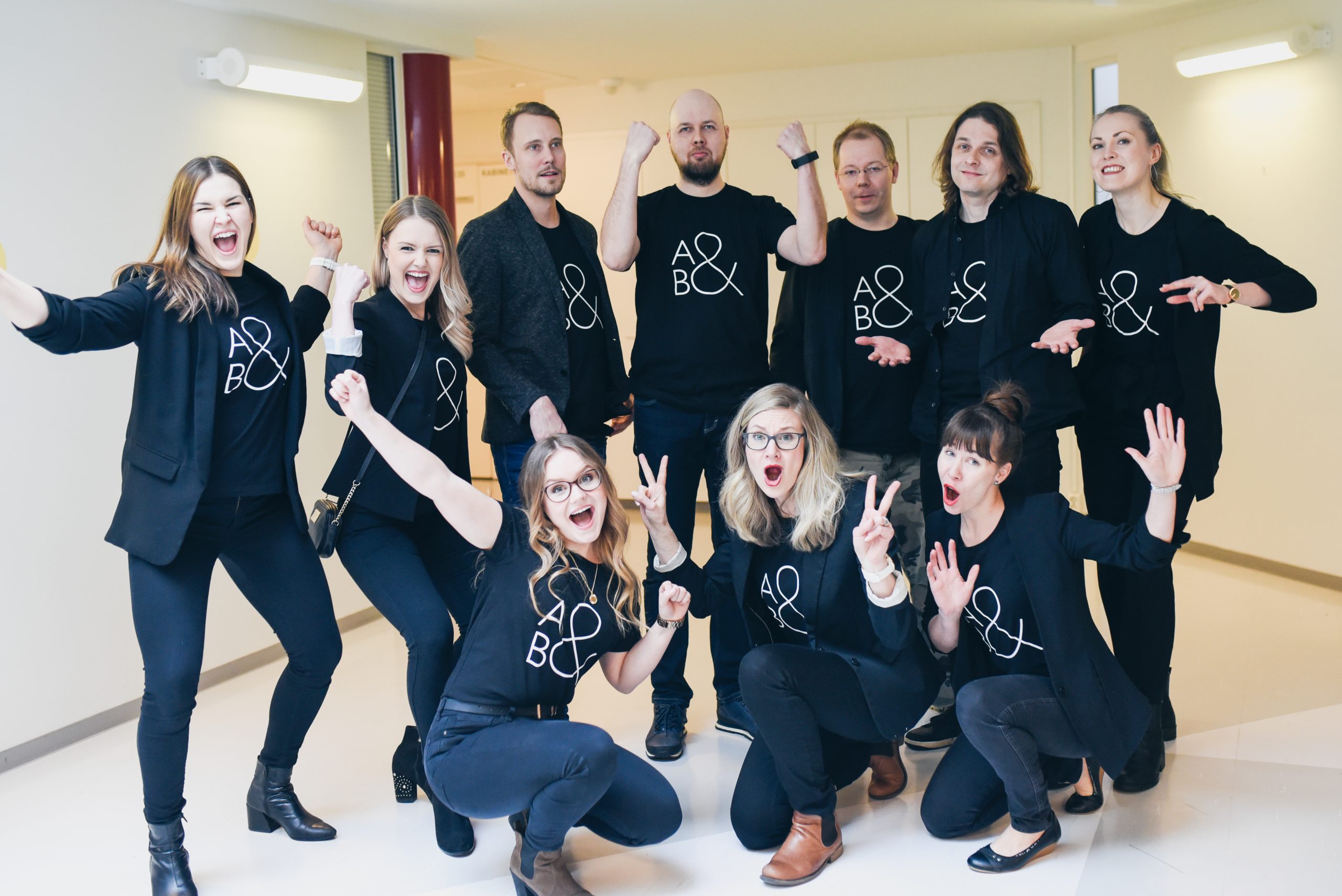 Change Management Within Management
When it comes to change management, a lot of the company's efforts have revolved around finding ways to move towards increased forecasting and data-based decision-making. 
"Obviously, we're used to looking back: how our projects performed, whether we logged all the hours, what was the profit, etc. But now we've all understood the importance of using Scoro for seeing the bigger picture, looking ahead into the future, and making smarter strategic decisions based on all the data available to us,"  Reed explains the role Scoro will continue to play.
"I'm a big fan of Scoro and really like the possibilities it offers – it's very progressive, constantly updated, and improved. I like where the company is headed, and despite the growth, Scoro's customer support is always available and very helpful." – Anna-Kaisa Reed
Reed adds to the appreciation of Scoro's customer support: "For example, when compared to using Google tools or Hubspot, which are these enormous organizations, there's not much human interaction involved. Whereas with Scoro, on top of getting an answer the same day, it's valuable there are people that actually know you by name by doing so."  
When asked to describe Scoro in three words, Reed concludes: "Forward-looking, versatile, and friendly."