Be organized. Gain insight. Improve results.

Are your contacts scattered between spreadsheets?
Get a 360-degree overview of each account and media contact including linked files, activities, quotes, invoices.

Need to simplify your team's work management?
Keep your team's calendars aligned and schedule tasks, meetings, and resources with ease.

Routine tasks eat up your valuable time?
Compile quotes and invoices in a few clicks, and automate the sending of recurring incoives.
How is Scoro different from other PR agency software?
While being easy to use, Scoro is not a simplistic tool – it helps to manage not just your team & projects but your entire company in one place. Moreover, Scoro's reporting capabilities are incomparable to any other PR agency solutions on the market.
Request demo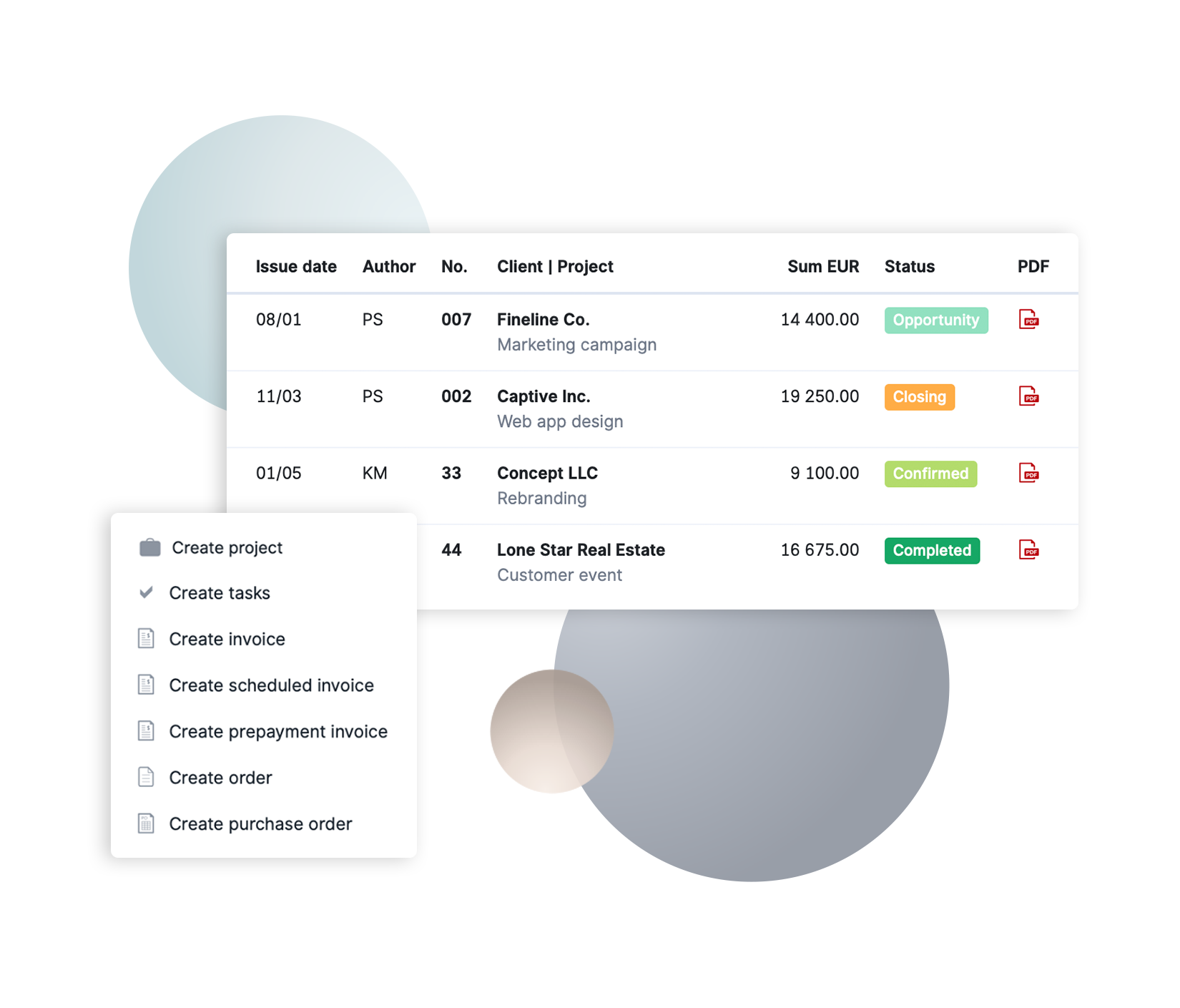 Project Management
Track your project progress from estimates to invoices.
Manage an unlimited number of projects.
Assign and delegate tasks within the team.
Schedule events and plan tasks hour-by-hour.
Set priorities and deadlines to organize your work.
Share files & collaborate.
Set project budgets and compare these to actual results in real time.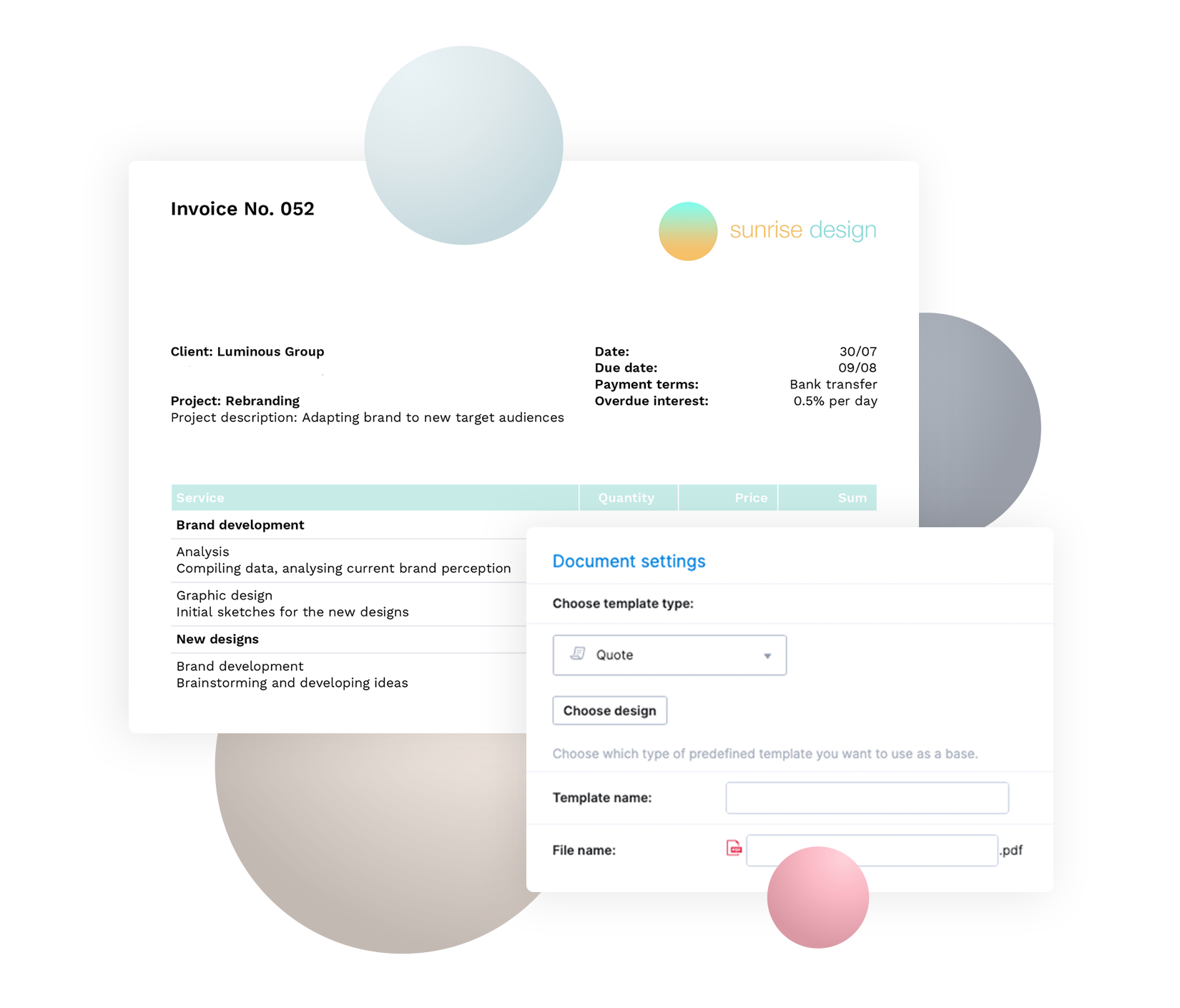 Quoting & Billing
Turn completed work into accurate invoices.
Log both actual and billable time spent on tasks, projects, and meetings.
Set multi-currency custom rates based on employees, clients or projects.
Create invoices based on your quotes and work reports in a few clicks and send these as PDF-files.
Automate late invoice reminders, scheduled and recurring invoicing.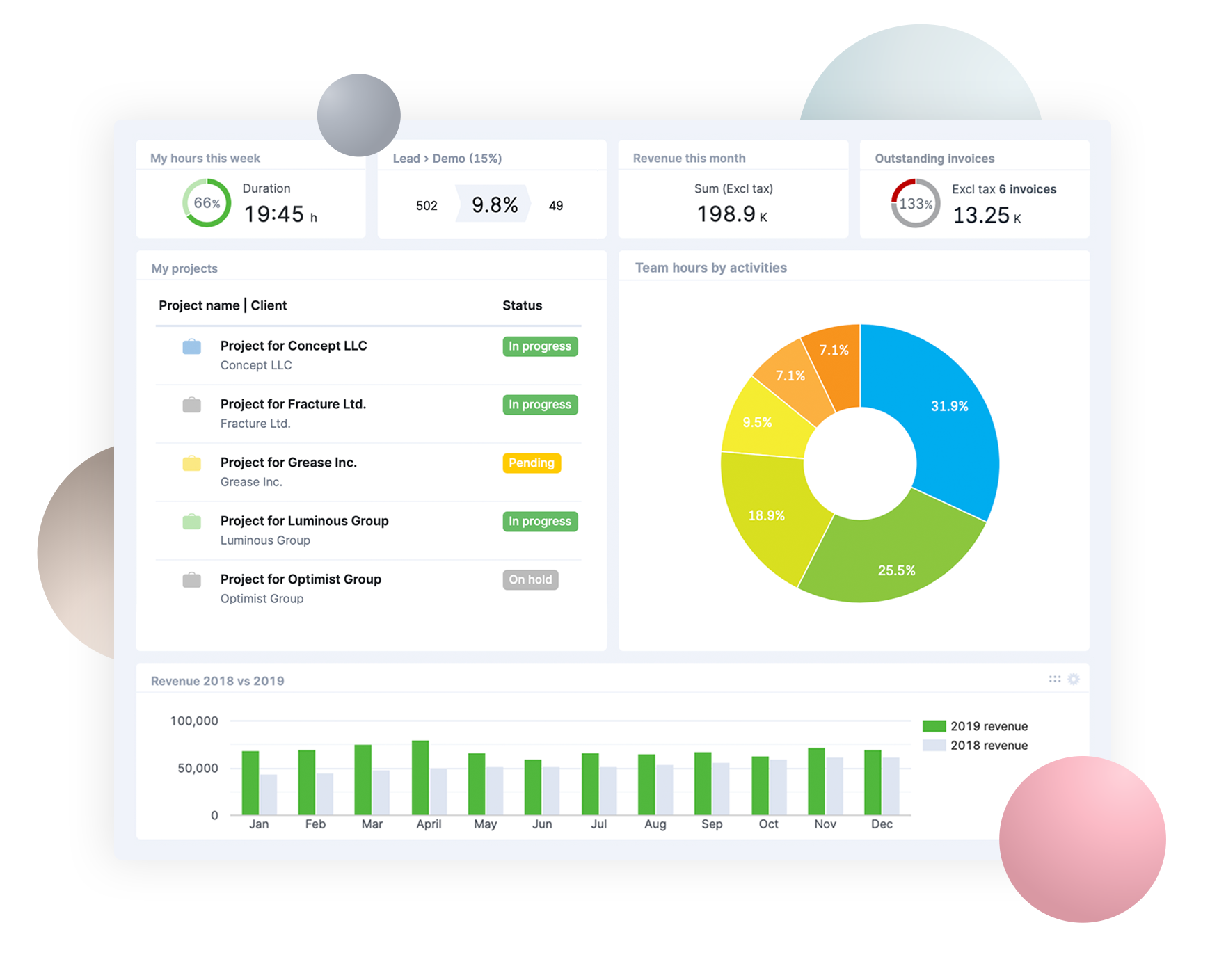 Management & Reporting
Stop shuffling between spreadsheets and emails.
Get a complete overview of your team's performance with work reports that you can break down by dates, users, projects or accounts.
View all the important information on a real-time dashboard: current projects & cases, upcoming meetings, crossed deadlines, etc.
View real-time financial reports on sales, quotes, orders and compare two periods to see trends over time.