A single place for everything you need to know and do about your customers

No lead gets left behind
Get a visual overview of your sales funnel and track how leads move from one stage to another.

Know your customers
Get an instant overview of each customer on one page, including contact details, invoices, meetings, linked projects, etc.

Track results
What's the revenue growth this month? Who has sold the most? Get real-time answers to all your sales questions.
How is Scoro different from other CRM software?
While being easy to use, Scoro is not a simplistic tool – it helps you manage not just customers but your entire company in one place. Moreover, Scoro's reporting capabilities are incomparable to any other CRM solution on the market.
Request demo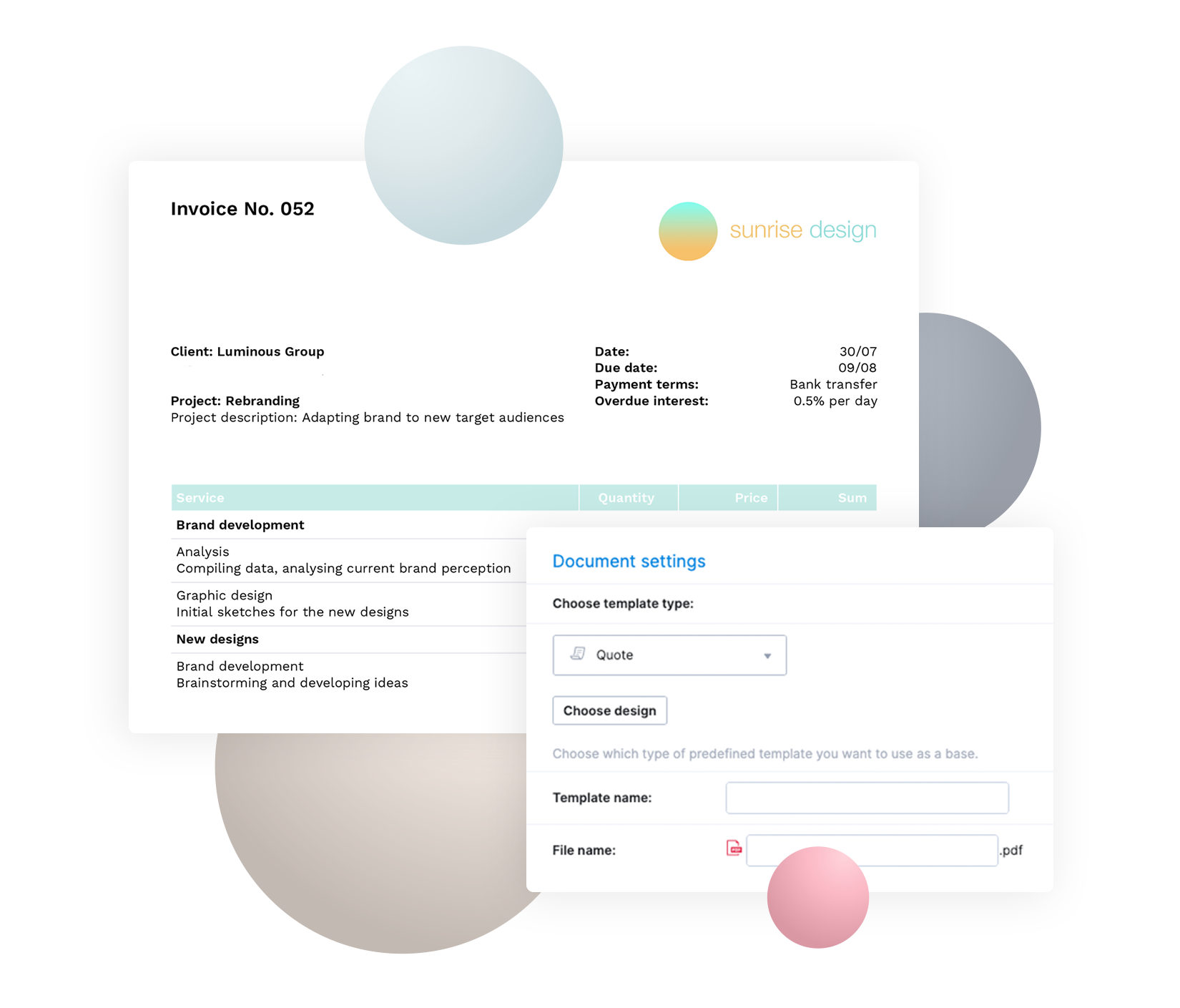 Customer management
Get a 360-degree overview of each deal and client.
Create a company-wide contact base, and manage proposals in a pipeline view for effective communication and billing.

See all customer-related information on a single page – past meetings, quotes, related salespeople, email conversations, etc.
Create and send quotes and invoices to new and existing clients.
Search, filter and sort your contacts based on configurable tags, categories, location, latest activity, etc.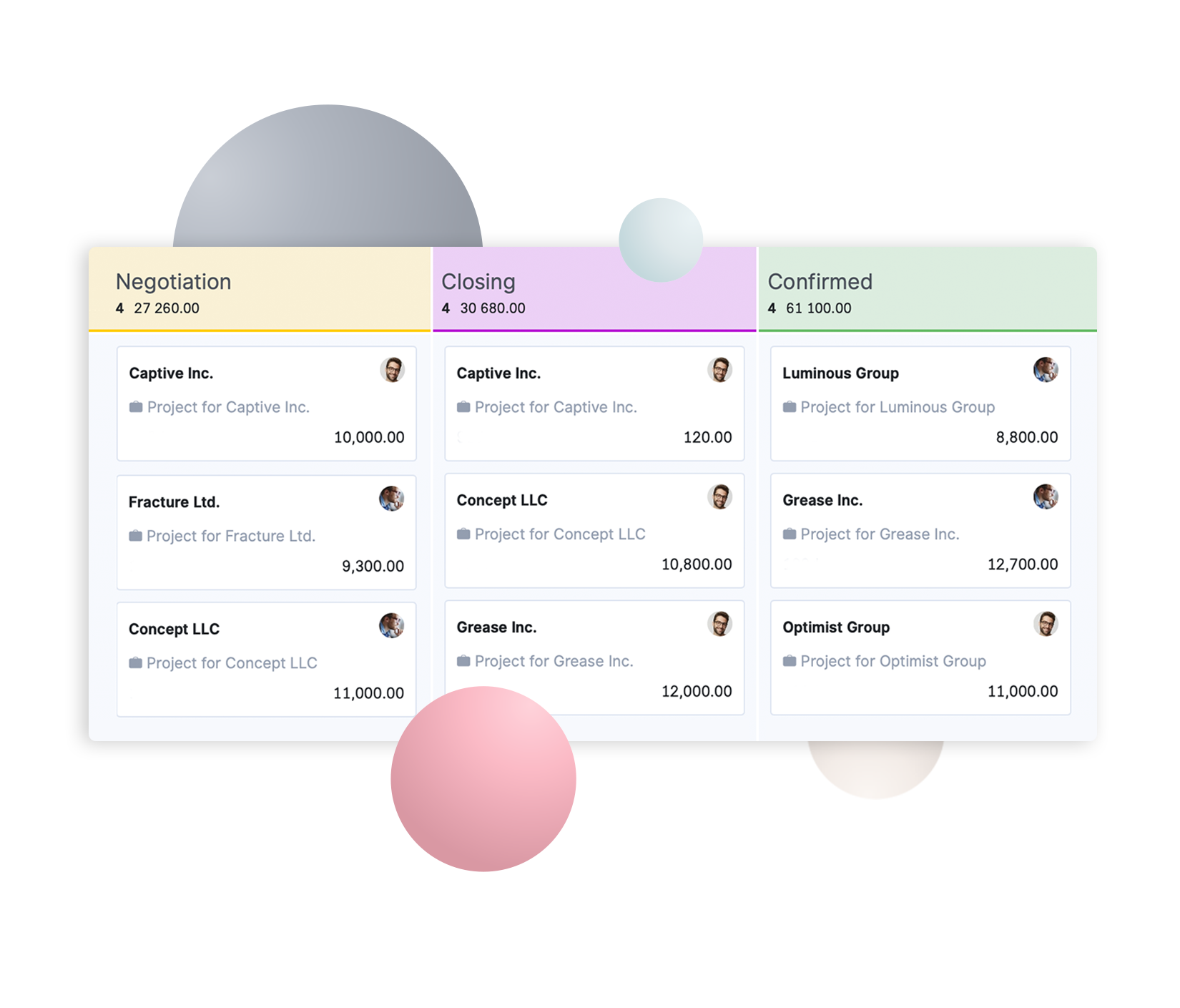 Sales
Oversee every aspect of your team's sales performance on one dashboard.
Get a visual overview of your sales funnel. Drag and drop deals as they move from one stage to another.
Pipeline Report will show weighted averages for future months by stage.
Display all the important data such as sales results month over month, team's leaderboard, crossed budgets, etc.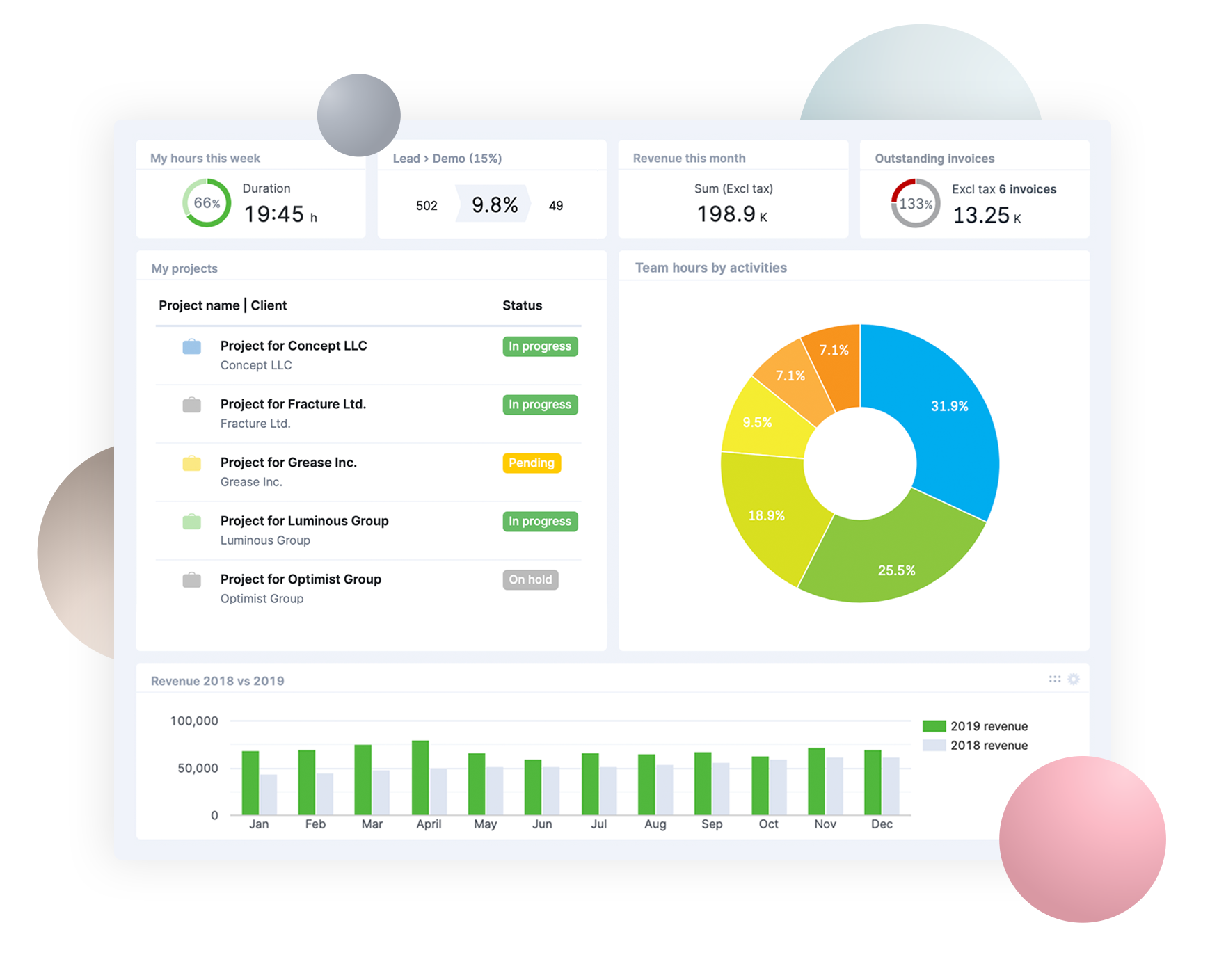 Reporting
Find real-time answers to important questions.
When was the last contact with a particular client?
How many orders are in the closing stage of the sales process?
What was agreed upon during the previous sales meeting?
Add your key metrics and information to a KPI dashboard for a one-click overview of your sales process.
View real-time financial reports on sales, quotes, orders and compare two periods to see trends over time.