Incredibly efficient invoicing.
Is your customer data scattered between emails and spreadsheets?
Get an instant overview of each client, including contact details, linked files, communication history, linked projects; plus all quotes, orders, and invoices.
Wish you could effectively track and manage your sales pipeline?
Manage your leads in a pipeline view and easily drag-and-drop them from one stage to the next.
More than just customer relationship management software.
Get the tools to manage your customers, projects, sales, calendar, invoices and much more in Scoro's collaborative system.
Bring order to your customer management and watch your prospects become paying clients.
Scoro brings structure to your work by combining all the CRM tools you need into one easy-to-use system.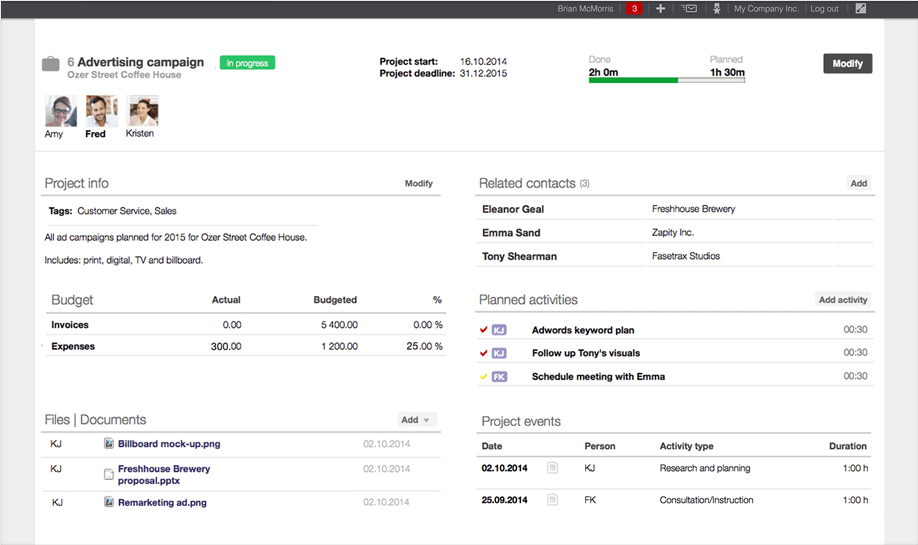 Customers & Sales:
Get a 360-degree view of each client.
Add more structure to your work management by bringing clients, projects, and invoicing together in one solution.
Create a company-wide contact base, and manage proposals in a pipeline view for effective communication and billing.
Compile quotes and send these as beautiful PDF-files in just a few clicks.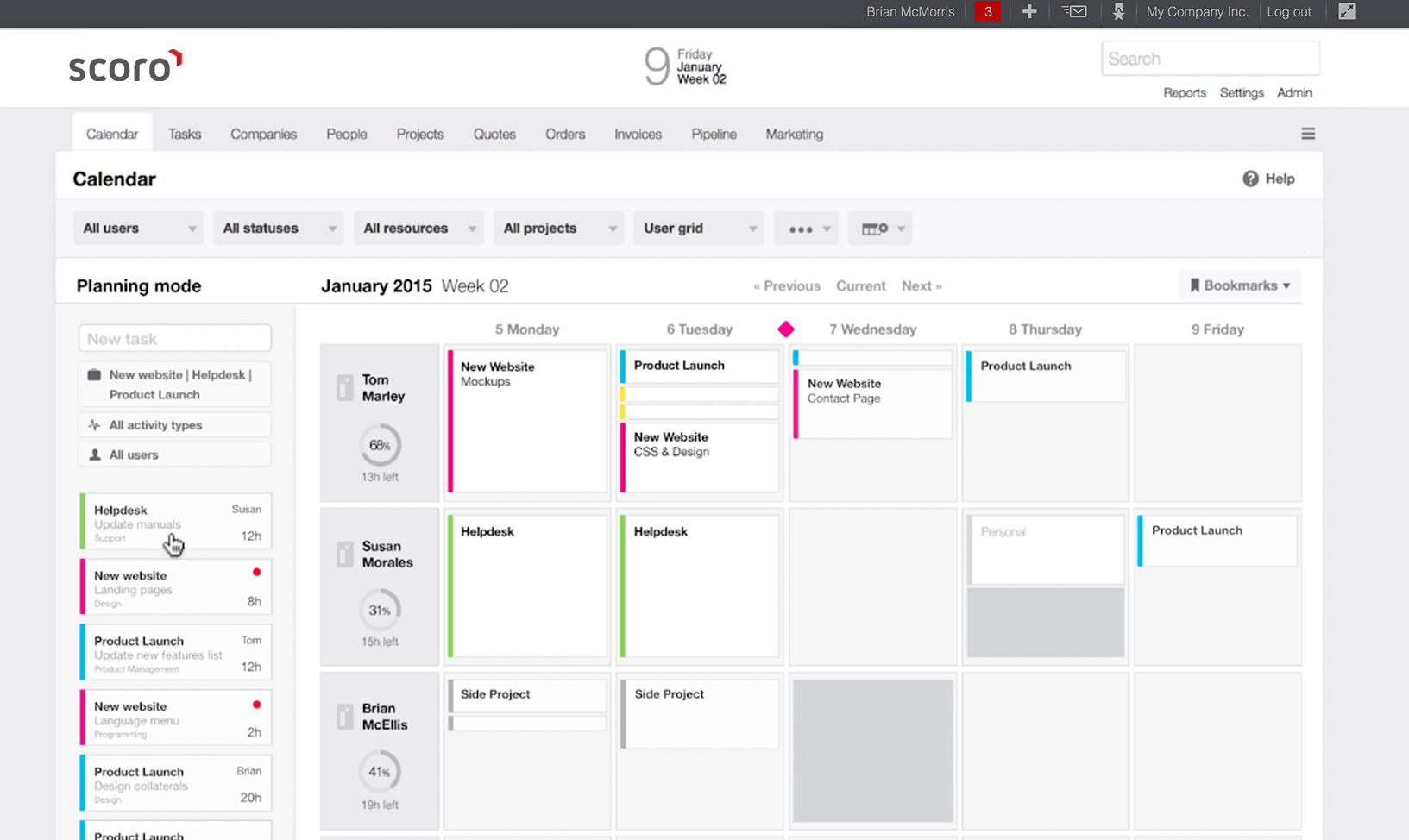 Time management:
Get things done, faster.
Get paid for every minute worked by logging both actual and billable time spent on tasks, projects, and meetings.
Set realistic deadlines and avoiding overbooking people with a simple work planning tool that lets you schedule everyone's time hour-by-hour.
Keep track of your teamwork and assign tasks to multiple users, so that they can easily collaborate.
Reporting:
Advanced reporting in a few clicks.
Get real-time reports on every aspect of your work, and use the knowledge to improve the way you work.
Be in charge of your finances and see reports on budget deficit and surplus, accounting dimensions, balance sheets, and real-time sales margin estimation.
Get a quick overview of every aspect of your team's work and your company's performance – in a matter of seconds.