Work management
18 Best Event Management Software in 2022
NO MATTER how you ended up on this page, you reading this article suggests that you're probably an event planner who's tired of managing events on spreadsheets or multiple tools that don't communicate with each other (and probably cost a fortune combined).
Lucky for you, there are a number of event planning tools on the market. From simple task management apps to more holistic solutions, finding the best software possible can be a headache. To help, we've selected 18 of the best solutions on the market – all designed to minimize overhead and save time.
What is event management?
Event management is often referred to as 'project management for events.' While this definition isn't incorrect, it's important to remember that event management covers a wide variety of functions – from logistics planning and analyzing target audiences to executing the event physically. 
Other responsibilities of an event manager include:
Contingency planning

Selecting venues and vendors for events

Executing events in line with health and safety regulations

Organizing security for events

Transportation planning

Catering
As you can see, event managers juggle a lot of different tasks in their day-to-day – finances, technical coordination, budgeting – so need to be as organized as possible. While spreadsheets can be used to assist in these tasks, they're fundamentally outdated. Not only are they scary to look at, (just imagine all that data staring at you from row-upon-row of numbers) but they're also messy. 
The solution?
Event management software.
What is event management software?
Seamless and easy-to-use, event management software is a world away from messy spreadsheets. Incorporating a range of useful planning and management features into its suite, event managing software gives event managers the tools needed to prep, organize, and execute an event easily – without needing to toggle between multiple applications.
What are the benefits of event management software?
Event management is made up of many different moving parts. From budgeting and event planning to catering and transportation planning, it's easy for things to get a little muddled if you don't have a solid system in place.
Event management software will help take the hassle out of these different processes, as well as save you time and money. Other benefits of event management software include:
Secure and improved data collection

Enhanced collaboration

The ability to source venues and staff

Automated registrations and sign-ins for attendees

Useful insights and analysis
How to choose event management software
With so many different software options on the market, choosing the right event management tool for your business can be tricky. As well as choosing something that fits your budget, you'll also want to make sure that the software you choose ticks at least 3 or all of these must-haves:
Is easy to use with little setup time

Has unique features that stand out from other event planning tools

Is created by a trustworthy provider

Comes equipped with regular updates, great customer support, and is 100% secure
Let's take a closer look at some of the best event management software on the market.
What is the best event management software?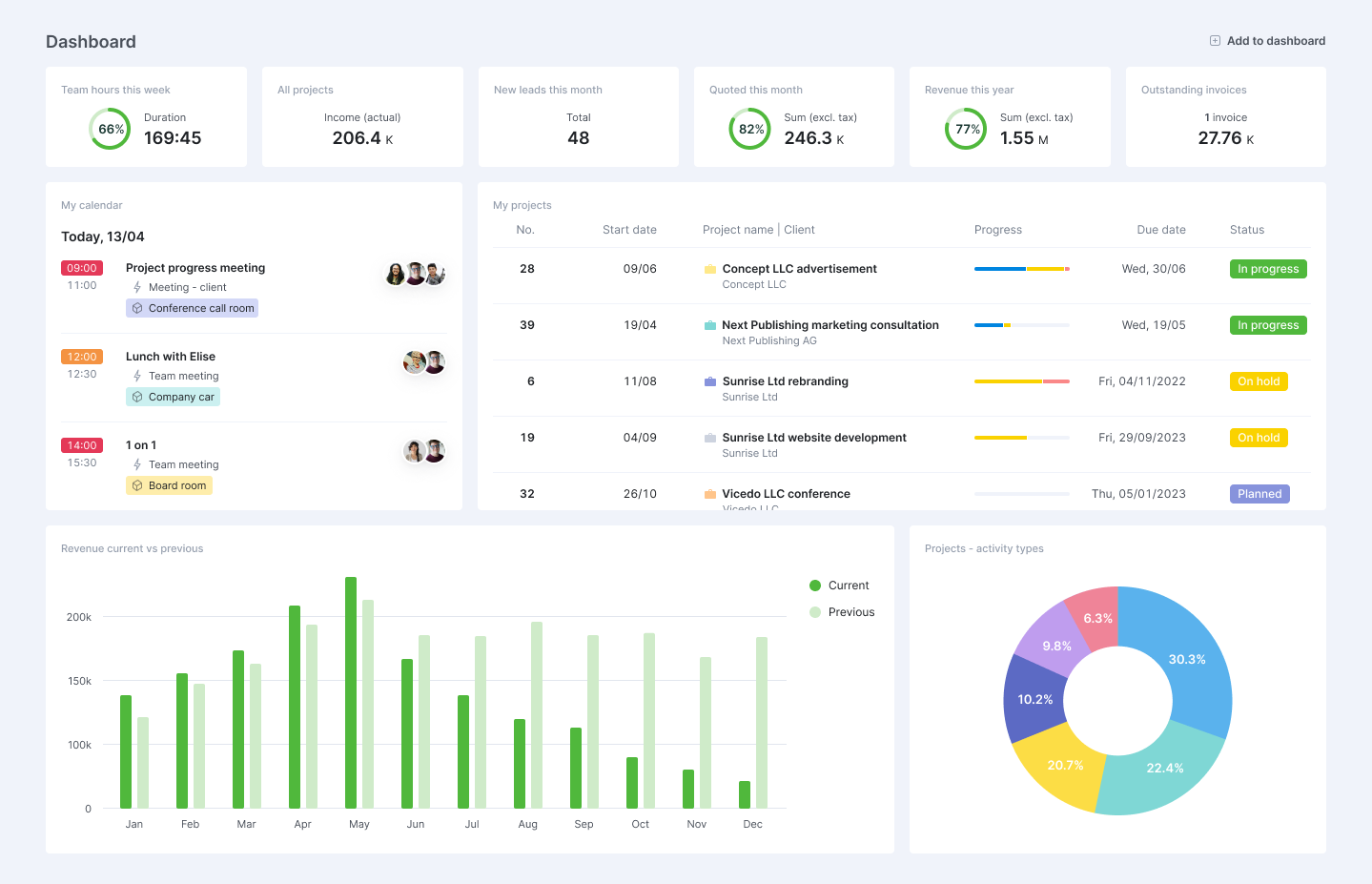 One of the most comprehensive planning and event management tools available, Scoro's suite of tools will enable you to plan and manage events seamlessly – from first proposal to the final invoice. 
Whether you're a freelance event manager or a larger event planning organization looking to streamline your activities and increase efficiency, Scoro's work-management software will help you stay organized and on track. 
Alongside dedicated event-management tools, you'll also get access to a plethora of other useful features (billing, time-tracking, quoting) that will help you manage your business better – from all angles.
Top features:
Task and project management

Scheduling

Time-tracking 

File sharing

Budgeting tools

Team collaboration

Advanced reporting

Billing & invoicing
What's unique about this tool: No more running your company on messy spreadsheets or toggling between different apps! Scoro combines all the features you need for managing a successful event management organization from one central location.
Try our free event management software in a 14-day trial today!
Pricing: From $26 user/month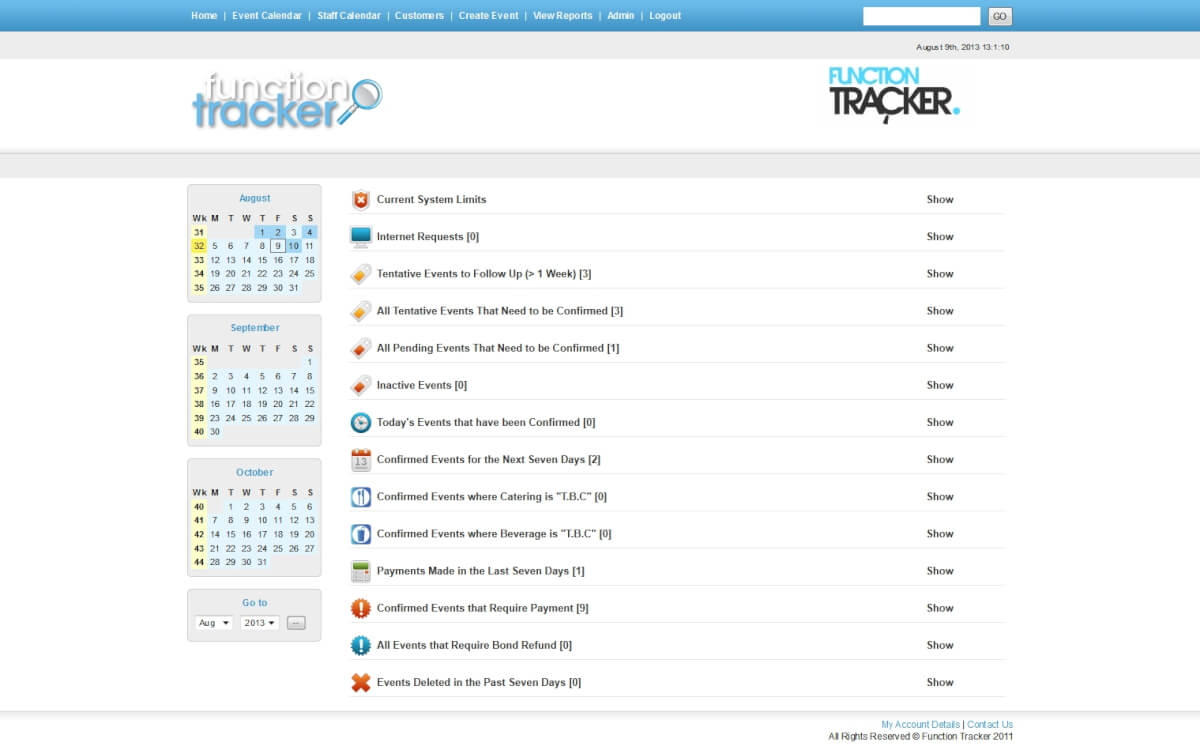 Function Tracker is an easy-to-use event-management software system that takes the hassle out of organizing large-scale events.
Top features:
Event costings

Booking calendar

Menu manager

Contracts & invoices

Event Registration & ticketing
What's unique about this tool: Manage your invoices and payments with popular integrations via Xero and MYOB Accounting Software.
Pricing: from $62.5/month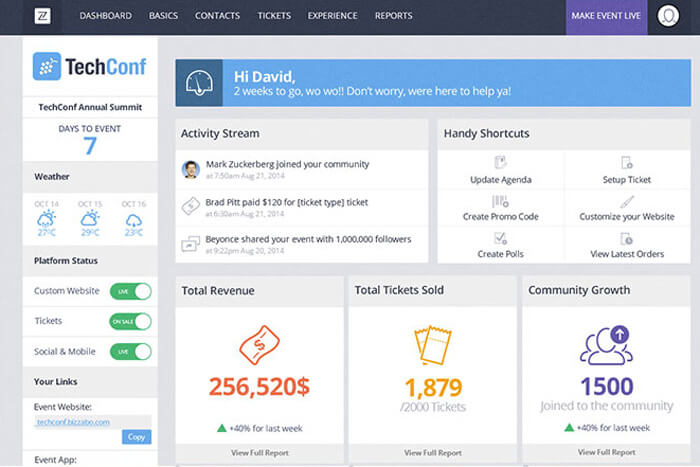 A seamless event-management platform, Bizzabo's suite of tools will help you build memorable event-marketing programs and experiences for physical and digital events.
Top features:
Branded URL, SSL & email domain

Native event app

Session Registration

Agenda management

Polls & surveys
What's unique about this tool: Take sponsorship packages beyond a logo with interactive sponsorship opportunities. 
Pricing: On request
Planning Pod is an event management platform that comes with 30+ integrated tools, all designed to simplify how you plan events and streamline the event-planning process.
Top features:
Create floor plans, schedules, budgets, and task lists.

Shared calendars and to-do-lists

Track attendees and collect paid or free registrations plus RSVP details.

Manage leads, proposals, invoices, and contracts 
What's unique about this tool: Planning Pod helps you promote your events and reach out to attendees with custom-built event websites.
Pricing: From $19 month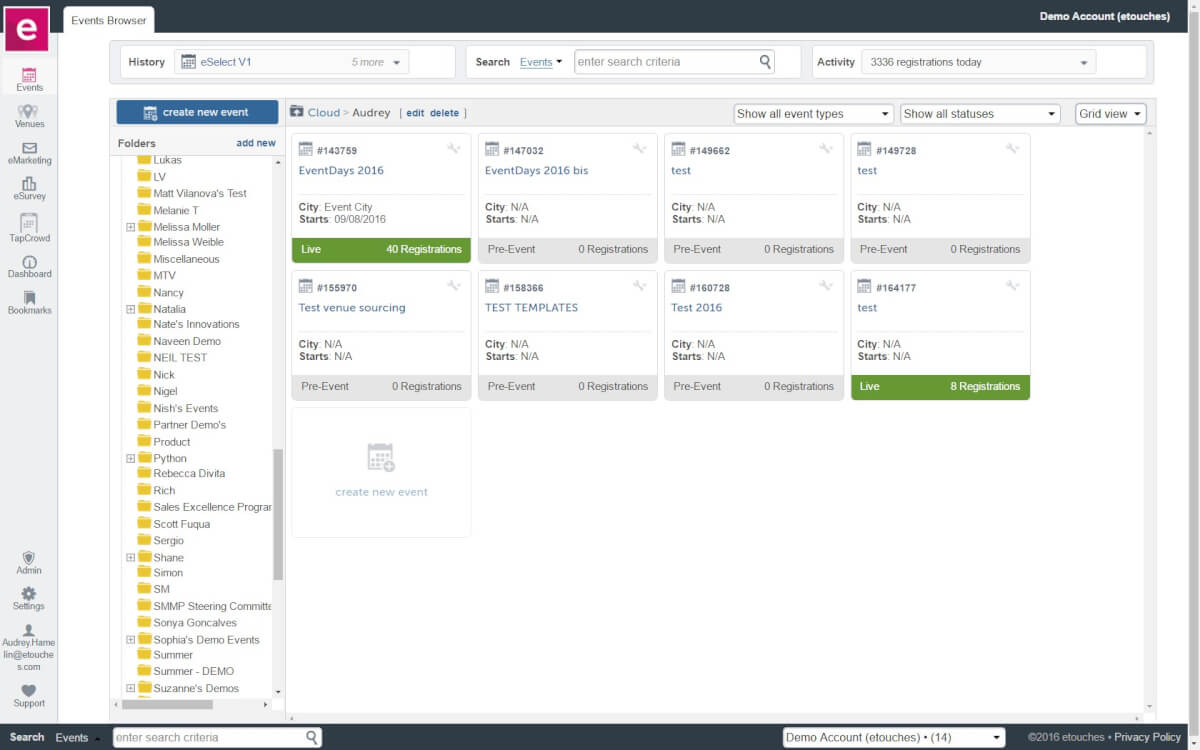 eTouches is a virtual and hybrid event management software tool designed to help large-scale organizations run engaging events.
Top features:
Marketing and emailing

Event website

Event registration

Budgeting

Project management
What's unique about this tool: eTouches is a comprehensive tool, covering everything from venue sourcing to mobile marketing and logistics. 
Pricing: On request
Read on: New Software Onboarding – The What, Why, and How
6. EventCollab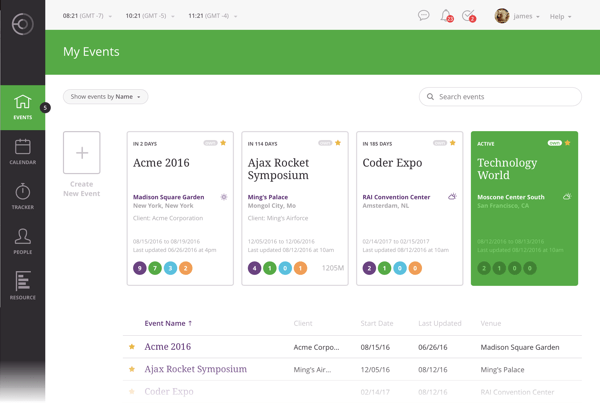 Tucked into one convenient application, EventCollab is an event-management tool designed to help facilitate collaboration – as well as assist in the scheduling and tracking of events.
Top features:
Manage every element of your event from the schedule and resources, to assigning to-dos.

Save events and to-dos as templates.

Share budgets, graphics, and CAD drawings.
What's unique about this tool: EventCollab lets you connect and collaborate with all stakeholders involved in your event, including external contractors and vendors.
Pricing: From $20 month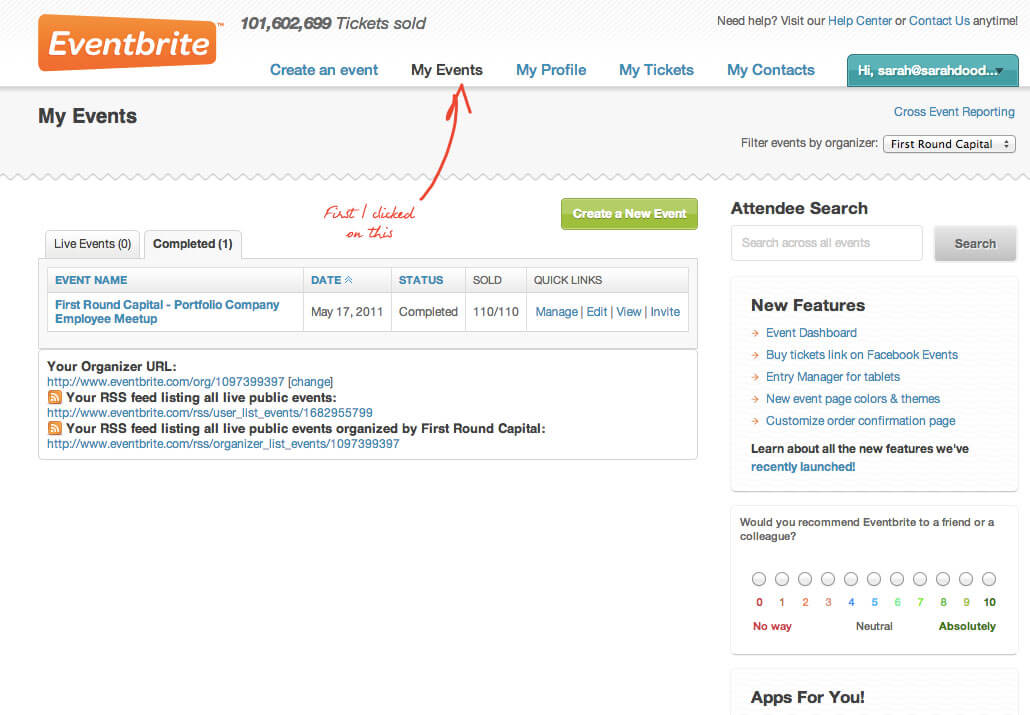 Eventbrite is an event management and ticketing platform that helps event managers set up and promote events.
Top features:
Customizable online page for your event

Invitations and emails

Social promotion and tools

Online RSVP management
What's unique about this tool: Use the Eventbrite directory to make your event public on the platform and get found easily.
Pricing: Free for free events, service fees apply for tickets sold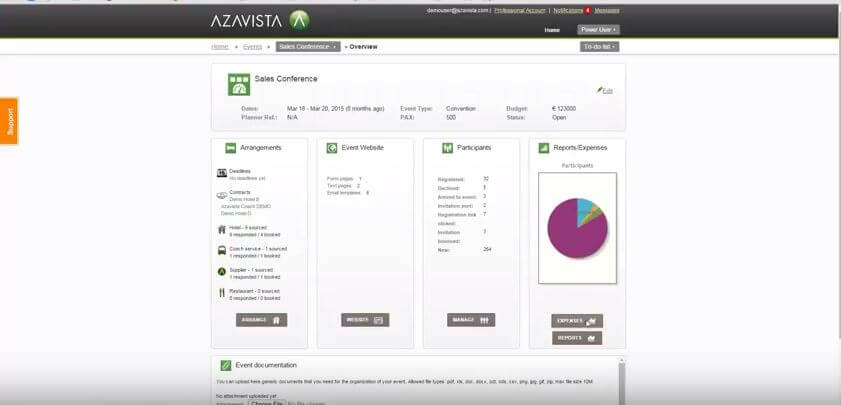 Azavista, an all-in-one event management solution, makes it easy to execute and manage events – streamlining event planning and providing data-driven reporting.
Top features:
Event request workflow

Task & project management

Registration & participant management

Onsite check-in & badge-printing

Program & Session Management
What's unique about this tool: Book meeting rooms, speakers, and catering teams – all within one single app.
Pricing: On request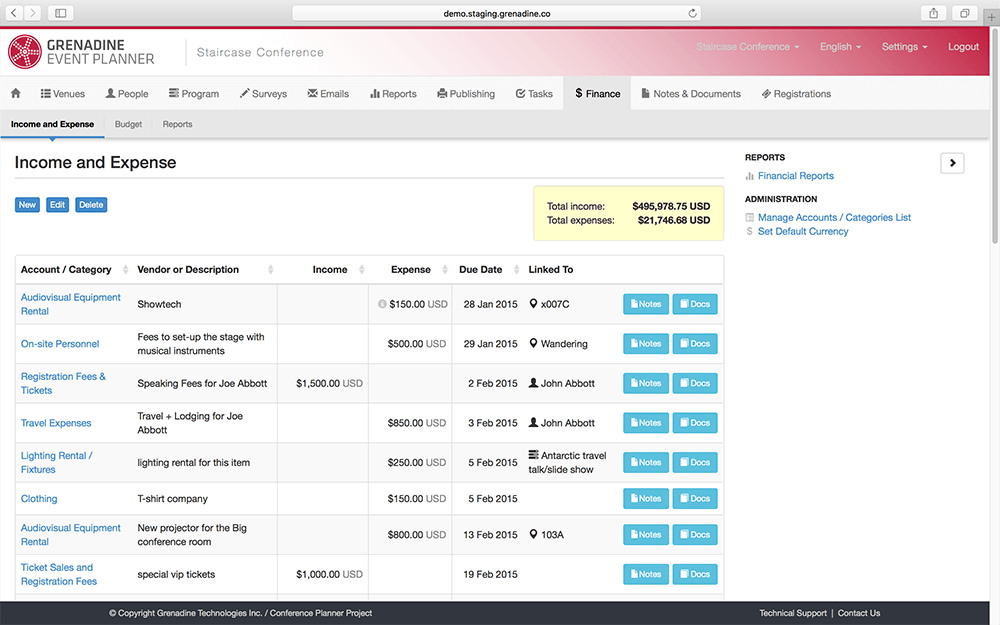 Grenadine is an event-management software system that helps you plan and organize events including conventions, conferences, product launches, and seminars.
Top features:
Invite/register attendees

Manage speakers and participants

Get paid as tickets sell

Event budgeting and finances
What's unique about this tool: Grenadine allows attendees to build their own schedules for an event.
Pricing: From $79.95 month/user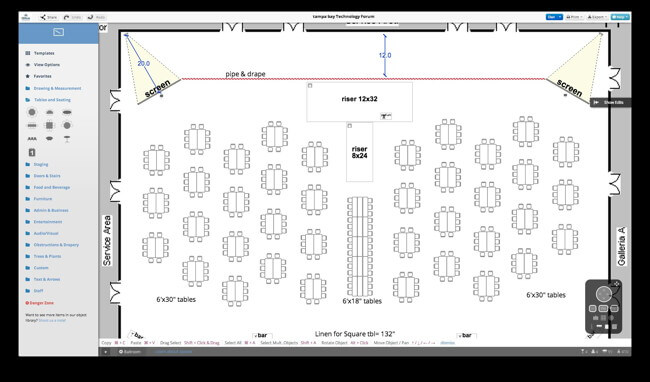 Social Tables is an event diagramming and management platform that helps event managers build direct relationships with event leads.
Top features:
Powerful analytics

Easy distribution on marketing channels

Interactive floor plans

Live collaboration
What's unique about this tool: Show stakeholders exactly how an event space can fit their needs with virtual venue tours.
Pricing: Free and paid plans from $99/month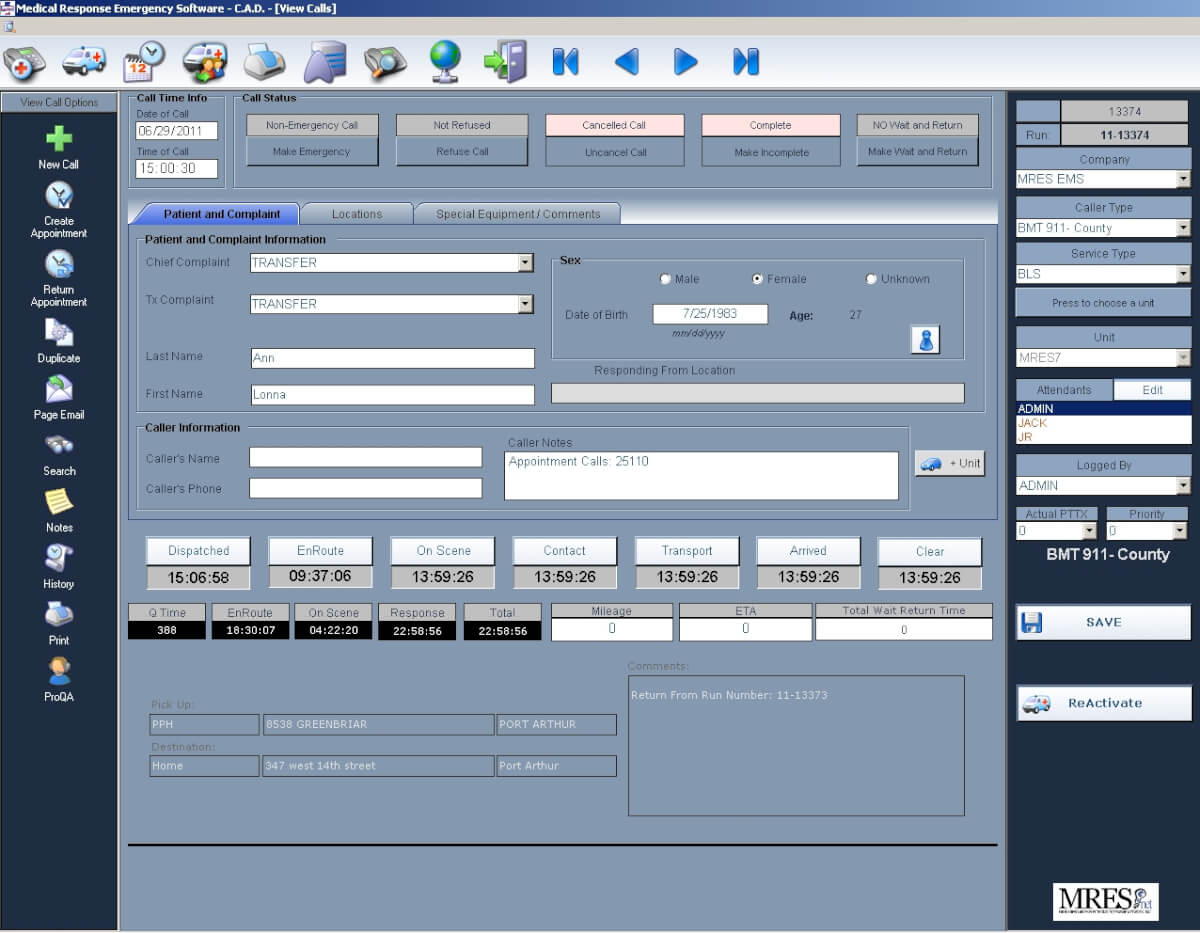 Ems is a conference and event management software system designed to help manage rooms, resources, stakeholders, and services all from one central location.
Top features:
Create reservations

Invite attendees

Track resource usage

Generate invoices

Create utilization reports
What's unique about this tool: Assign details, photos, floor maps, and resources to each event space.
Pricing: On request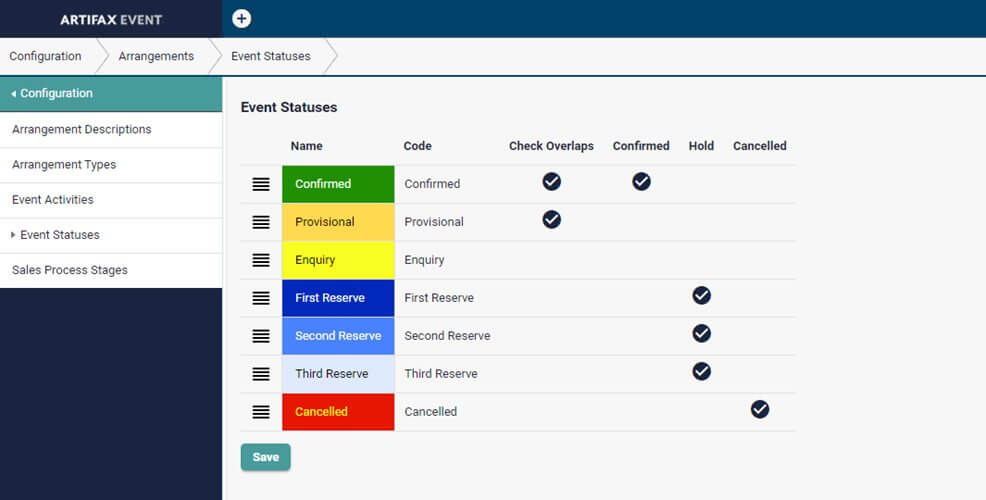 Artifax is a venue and event management software designed with the arts and cultural industries in mind.
Top features:
Built-in booking wizards, user-definable templates, and task-driven workflows

Create your own booking types, activities, statuses, cost centers, and departments

Track resource usage
What's unique about this tool: Easily manage staffing for events with scheduled timelines and contact management.
Pricing: $360/month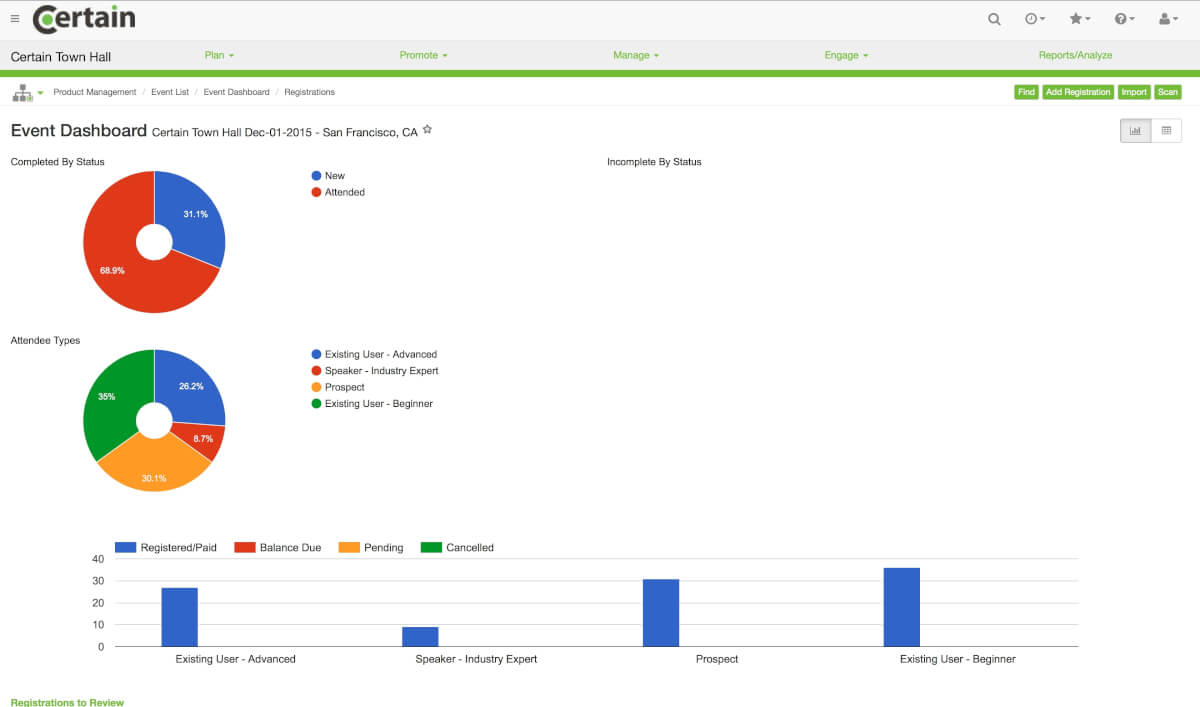 Designed with event professionals in mind, Certain is an event management solution that uses automation to streamline the event management process.
Top features:
Engage attendees with personalized experiences

Deliver a fully branded event.

Achieve ROI by capturing deep attendee insights
What's unique about this tool: Give each attendee a unique experience by using event data to deliver real-time communication, personalized agendas, and more.
Pricing: On request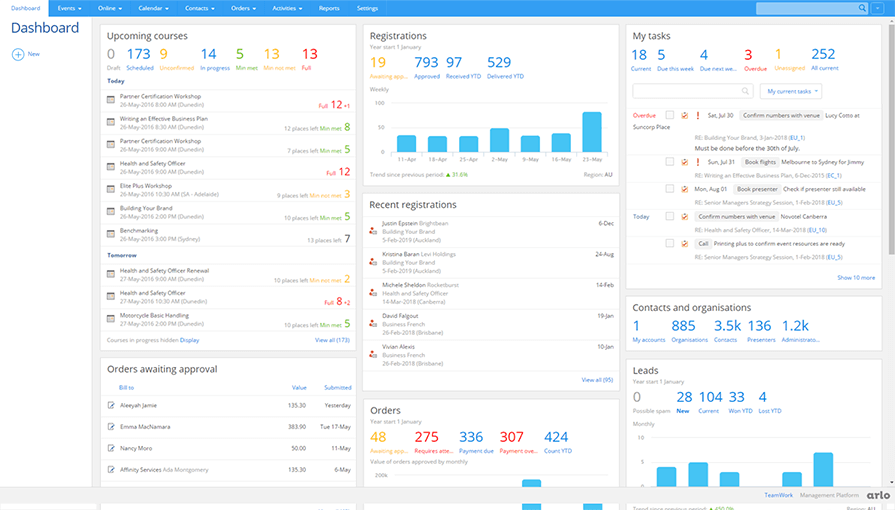 Arlo is a training management software solution designed to help streamline the training of event teams.
Top features:
Online registration

Event & course management

Website integration

E-learning portals

Customer relationship management
What's unique about this tool: Create beautiful training and event websites on WordPress, Joomla, and Drupal with popular integrations.
Pricing: From $99 month/admin + usage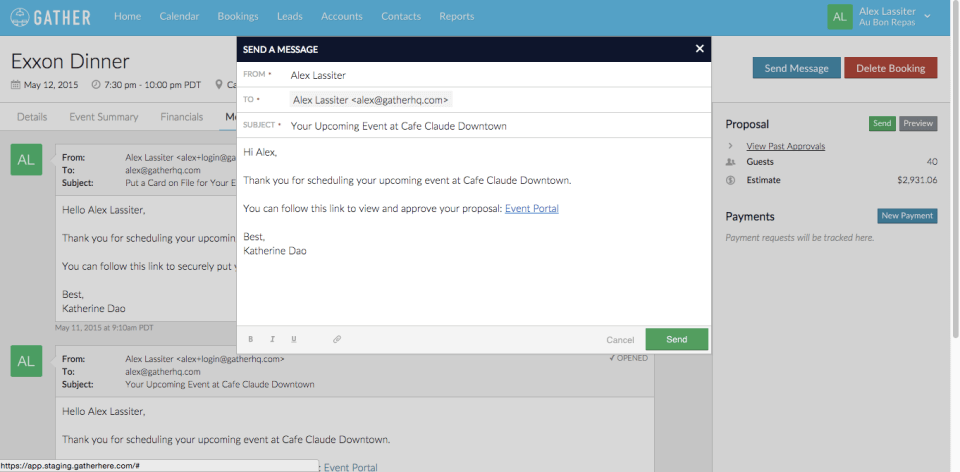 An event management system designed to simplify event booking and planning, Gather helps event teams stay-to-up-date and on schedule.
Top features:
Embedded lead forms

Customer relationship tools

PCI-compliant payment options

Plan and track all events from your phone or laptop

Monitor past, present, and future bookings
What's unique about this tool: From proposals to invoices, Gather automatically generates, updates and stores all event-related forms and documents in one place for easy access.
Pricing: On request
Hubb is a virtual conference and event management platform that automates the complex workflows & tasks required to collect, manage and market content for your next event.
Top features:
Collect, select, manage & update session content

Task management solutions

Content marketing solutions
What's unique about this tool: Make sure the right people are at the right place – at the right time – with the Hubb Staffing Manager.
Pricing: On request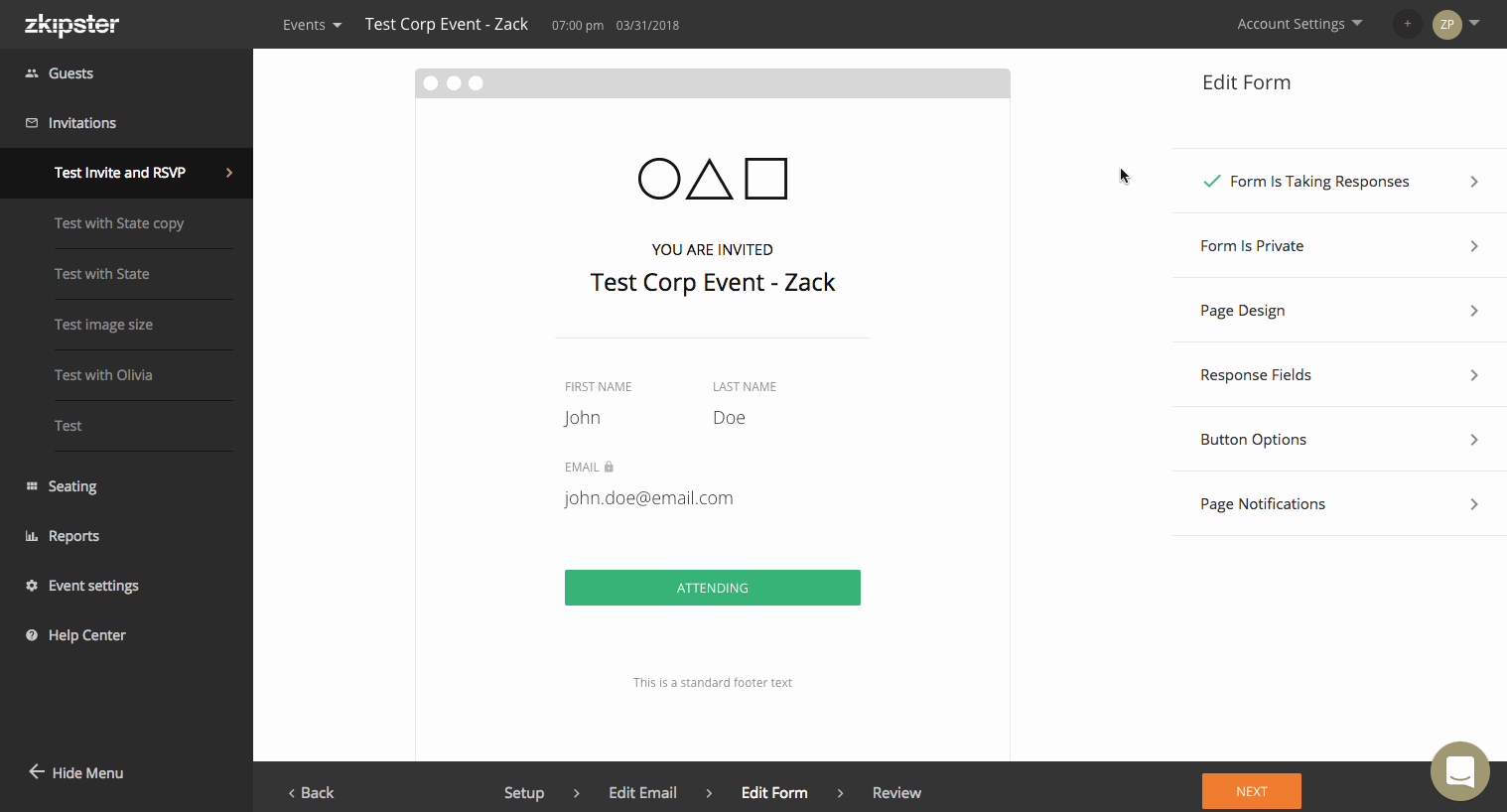 Zkpister is an event planning and management software created for event, marketing, and public relations professionals.
Top features:
Guest check-in

Event Reports

Custom online invitations

Dynamic seating charts

CRM integrations
What's unique about this tool: Create events, guest lists, and guest profiles with simple templates, or easily import from MS Excel or spreadsheets.
Pricing: Pay by event or monthly from $169/month
---
FURTHER READING