Work management
The 5 Best Marketing Tools to Integrate With Scoro
As an award-winning, end-to-end work management software for marketing agencies, Scoro is a powerful tool in its own right. It enables you to manage every aspect of your agency in an all-in-one digital workspace – but the benefits don't stop there. Scoro can also integrate with your business's existing marketing tools so you can run everything in one place.
In this guide, we'll take a look at five of the best marketing tools that can be integrated with Scoro to supercharge your business. From HubSpot to Dropbox, we'll explore how these tools can improve the way you work and discuss the additional advantages that integration with Scoro can bring.
Powerful Marketing Tools That Integrate with Scoro
Jira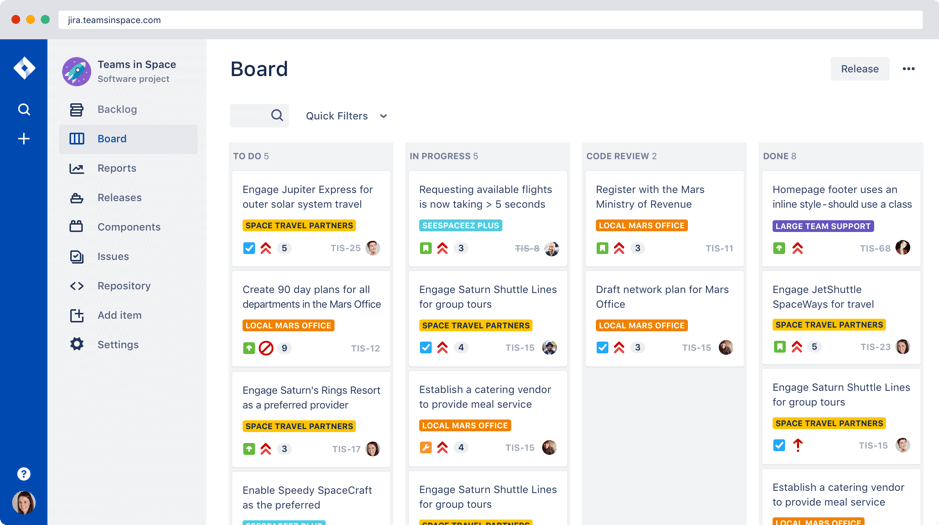 Known as the number one software development tool for agile teams, Jira guides the entire development process from wireframing to hard launch and beyond. What used to be a relatively simple bug and issue tracking system has turned into a fully-fledged marketing tool in its own right, complete with task management, team collaboration, and comprehensive reporting functionality.
Jira can be used to manage various projects, such as Scrum and Kanban, and can be configured to allow for unique workflows and processes that match the way you work. Predominantly adopted by software developers and agile teams, Jira is in-depth and can be slightly more difficult to get to grips with at first – in fact, we've already outlined some alternatives to Jira that you might find more intuitive.
How does Scoro & Jira integration work?
Scoro's integration with Jira lets you create issues from new Scoro tasks, which means that as soon as a new task is created in your Scoro task list, your development team can get straight to work.
HubSpot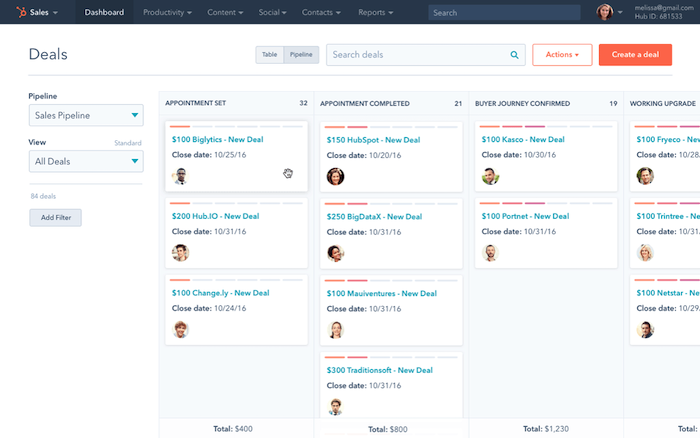 HubSpot is one of the top tools for marketing professionals who want to boost their sales activity and improve their interactions with customers. It enables you to track emails, connect with your leads, and manage your content and social media.
Known as customer relationship management (CRM) software, HubSpot gives users access to an impressive range of free marketing tools such as web forms, live chat software for lead captures, and pop-up forms. You can also create email marketing campaigns and analyze visitor behavior.
When you expand into its paid packages, Hubspot leaves no stone left unturned. It gives you access to everything you need to grow your traffic, convert leads, and shorten your deal cycles. It's used by more than 100,000 businesses around the world. Most of those are SMEs, although it's also been picked up by larger organizations, including the BBC.
How does Scoro & Hubspot integration work?
By integrating HubSpot with Scoro, you can sync events and allow users to seamlessly send information between the two platforms. That keeps your customer data up to date and enables you to process new entries and historical data.
QuickBooks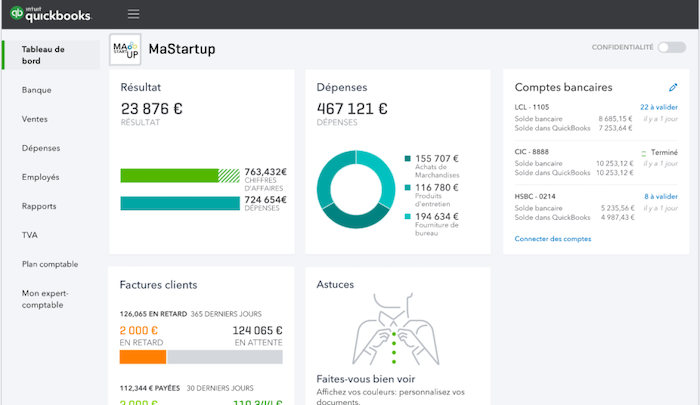 If you're looking for small business accounting software that simplifies invoicing, reporting, and your tax obligations, then QuickBooks is the solution for you.
QuickBooks takes care of everything from expenses and taxes to time tracking and payroll so you can spend more time growing your business, all while its central dashboard gives you an at-a-glance overview of how your business is performing in real time. You can also take control of your cash flow to see where all of your money is going and directly connect your corporate bank accounts and credit cards.
How does Scoro & QuickBooks integration work?
Scoro's integration with QuickBooks Online lets you see all of your invoices and expenses in our dashboard. You can also view financial data about your customers and projects, run reports, and display important financial metrics there as well.
GitHub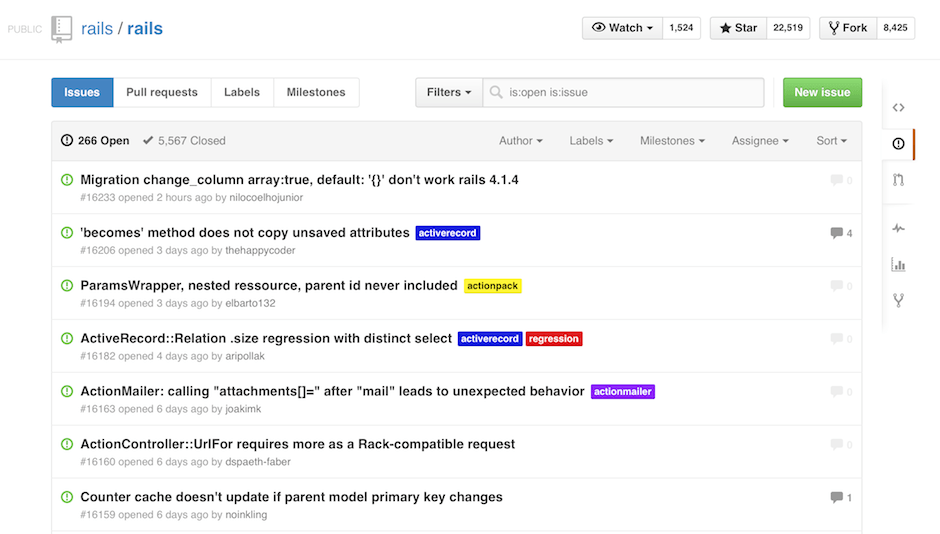 If your team includes developers or programmers, then GitHub is likely to be one of the most effective marketing tools in your kit bag. It's designed for developers and allows them to share updates as they progress through the process of building an app or website.
When developers write the code that will become the foundation of software or app, they make lots of tiny updates as they go, with logs of these updates stored in a program called Git. GitHub is networking, communication, and collaboration tool that enables developers and programmers to talk to one another about those updates.
This is important because developers often work on a freelance basis, and team members can come and go. GitHub gives developers an easy way to see how projects have been built on a step-by-step basis and understand what changes have been made and why.
As GitHub is a cloud-based tool, your developers can manage their work from anywhere in the world, and the updates and tests can be accessed by team members whenever necessary.
How does Scoro & GitHub integration work?
Scoro's GitHub integration lets you create new tasks in Scoro from new issues in GitHub. This allows you to take advantage of GitHub's task-management capabilities within a central dashboard and enables you to discuss builds with your team before they enter your codebase. You can also create new companies in Scoro from added GitHub organizations.
Dropbox
Dropbox is one of the most effective marketing tools for the modern digital business. It helps to eliminate clutter by bringing all of your documents and images together in one place.
Given the rise of remote working in response to the pandemic, the role of platforms such as Dropbox has become more critical than ever. Manually emailing, sharing, and downloading company files to personal computers opens businesses up to risks associated with the loss and abuse of key documents.
Dropbox removes that risk by allowing users to set permission levels so people can only access the information you need them to see. As a cloud-based document sharing platform, it can be accessed from anywhere, making Dropbox an efficient and safe way to store, track, and share documents in your business.
How does Scoro & Dropbox integration work?
Scoro's integration with Dropbox lets your team access files wherever and whenever they need them. All files uploaded to Scoro will be automatically added to Dropbox, meaning they can be accessed from your team's hard drives even when they're working offline.
There Are Plenty of Marketing Tools Out There
Starting or running a business certainly isn't easy, but the wealth of highly effective marketing tools at your disposal means there's always a solution that can help. Just decide where to focus first and find a tool that complements the way your team works and your business's goals.
Scoro integrates with over 40 marketing tools to help you automate your workload and empower your team. And if you have a favorite marketing tool that Scoro isn't currently integrated with, just let us know, and we'll see what we can do.
Everything about your business, one click away