Organize your time management
Time Management
Manage your time with unlimited projects, tasks, and sub-tasks to never miss a deadline.
Time Tracking
Track the time spent on work and meetings, and bill for your work accordingly.
Reporting
See thorough work reports that reflect on your productivity, and improve your work results.
Time management software that really helps.
Scoro will make your team's time management much easier and efficient.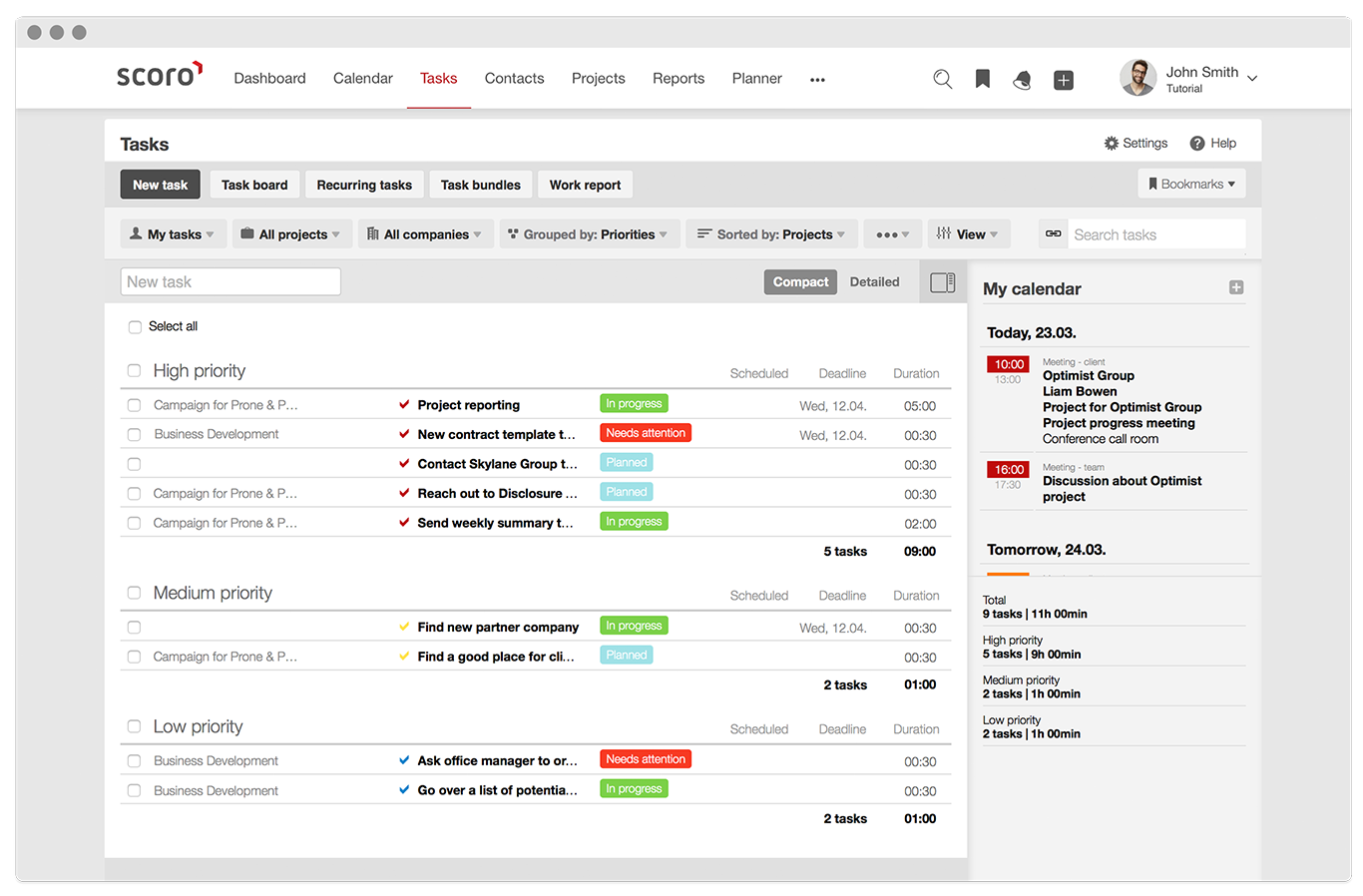 Time & Work Management
Manage your team's time and work with an unlimited number of projects and tasks.
Schedule meetings in a shared team calendar.
Assign and delegate tasks within the team.
Set priorities and deadlines to organize your work.
Track both billable and nonbillable time spent on projects, clients, and meetings.
Send invoices in a few clicks with pre-designed templates.
Set up automated overdue reminders and get paid on time.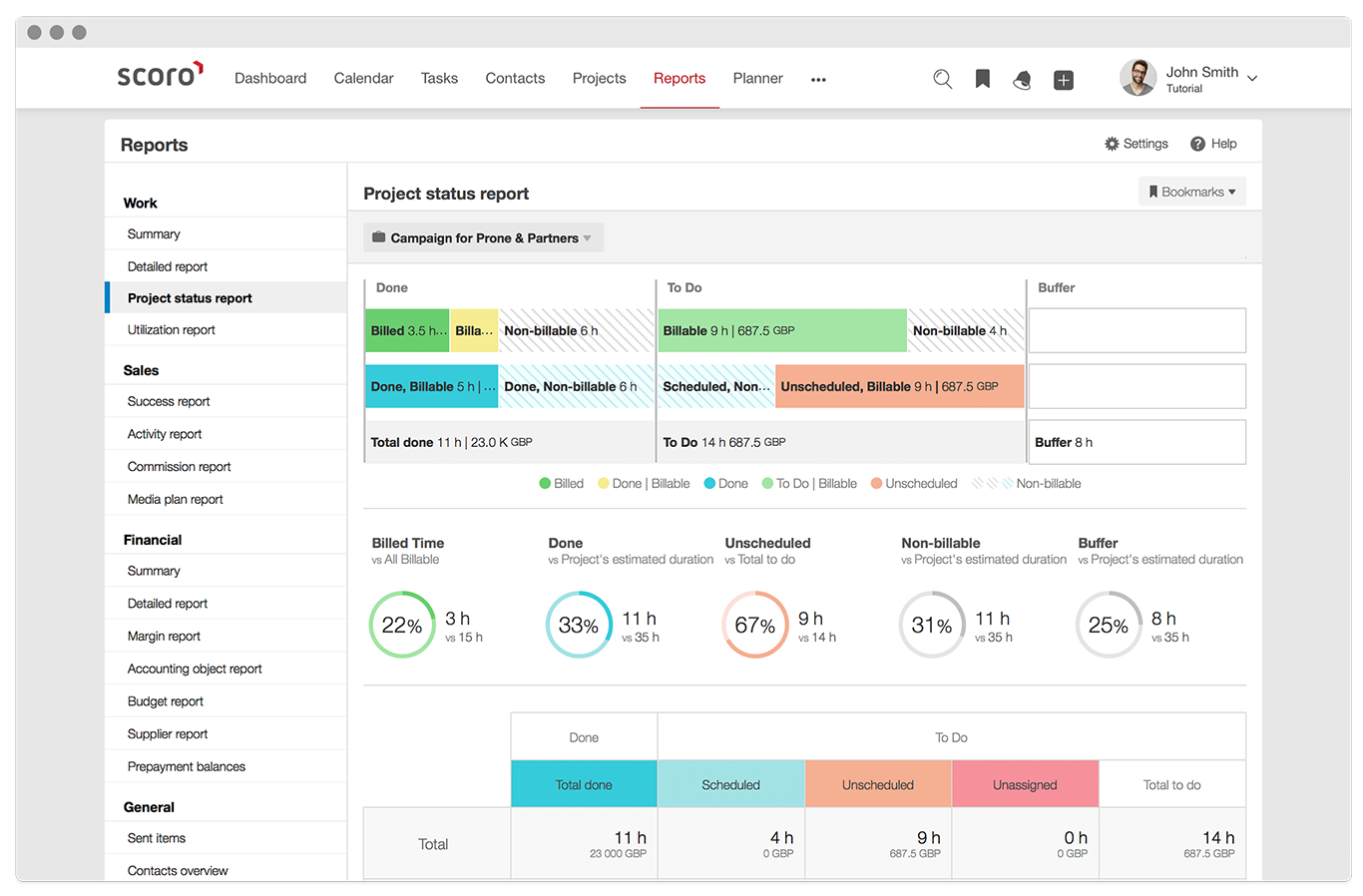 Reporting & Billing
See automated work reports to see how your team's time is spent.
Get project progress reports that show how much work has been planned or completed, and the time left unscheduled.
See insightful work reports to see each project's profitability, and improve the quality of work.
Bill your customers on the basis of time, and automate recurring invoicing.
Empowering 10,000+ users all over the world.
Unlike other time management software and tools, Scoro combines work management, reporting, and billing in one comprehensive solution..
This way, you don't need to shuffle between tens of spreadsheets and emails to get your work done.
With Scoro, you'll save many hours otherwise spent on filling in timesheets and reports.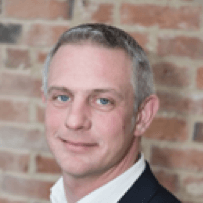 Scoro helped us to increase our team's overall efficiency by 20%. We can now manage our entire company with a single tool.

Dan Stevens