Stop using and paying for 6+ different tools

1. Plan
Schedule tasks, share a team calendar, set priorities and deadlines - all in one place.

2. Manage
Get an instant overview of who's working on what and see which routine tasks waste your team's time.

3. Analyze
Track, share and analyze key metrics on your team's utilization on one complete dashboard.
How is Scoro different from other time management software?
While being easy to use, Scoro is not a simplistic tool – it helps to manage not just your time but your entire company in one place. Moreover, Scoro's reporting capabilities are incomparable to any other time management solution on the market.
Request demo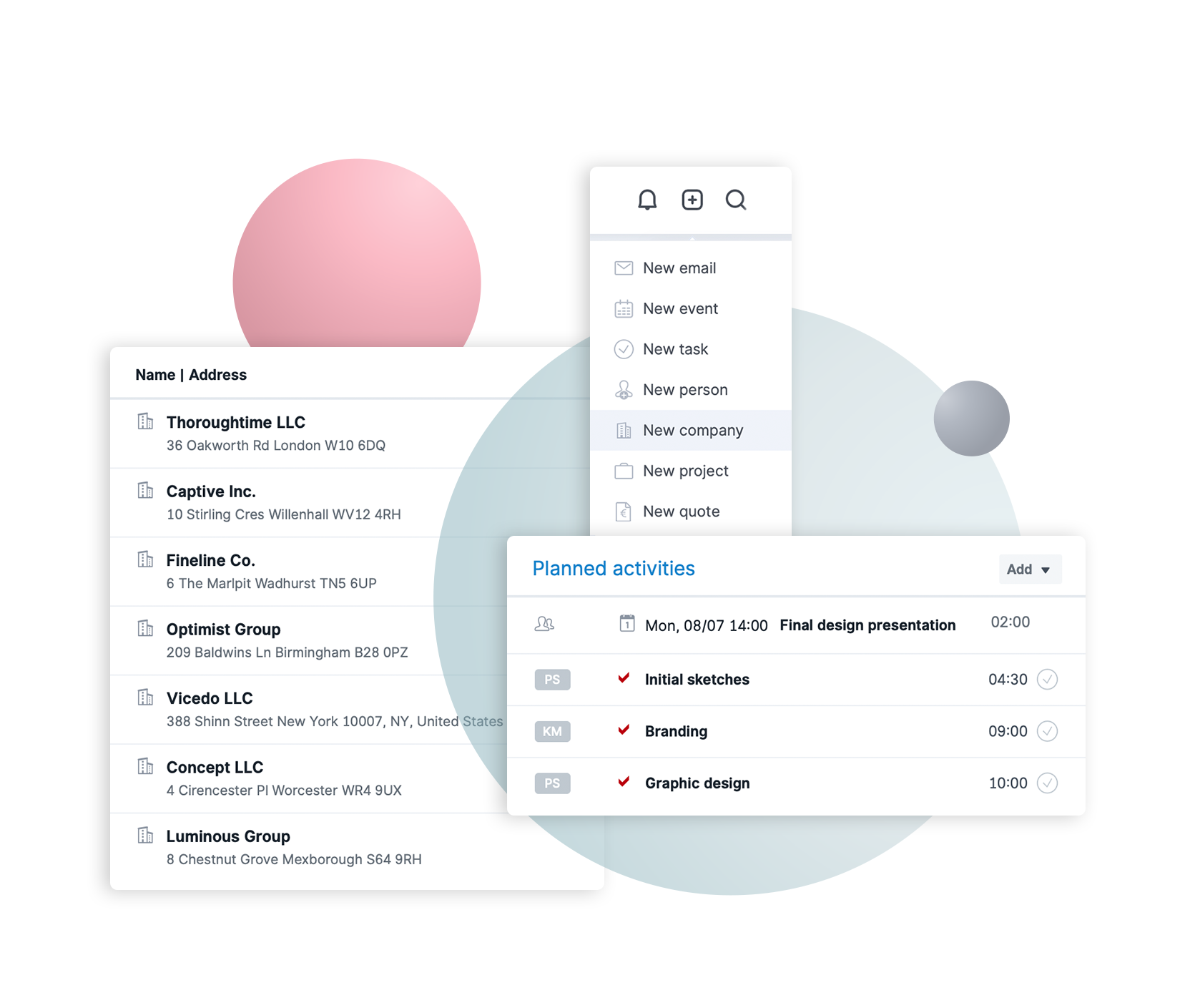 Time Management
Plan and use your time more efficiently.
Manage your time and work with an unlimited number of projects and tasks.
Schedule meetings in a shared team calendar.
Assign and delegate tasks within the team.
Set priorities and deadlines to organize your work.
Track both billable and nonbillable time spent on projects, clients, and meetings.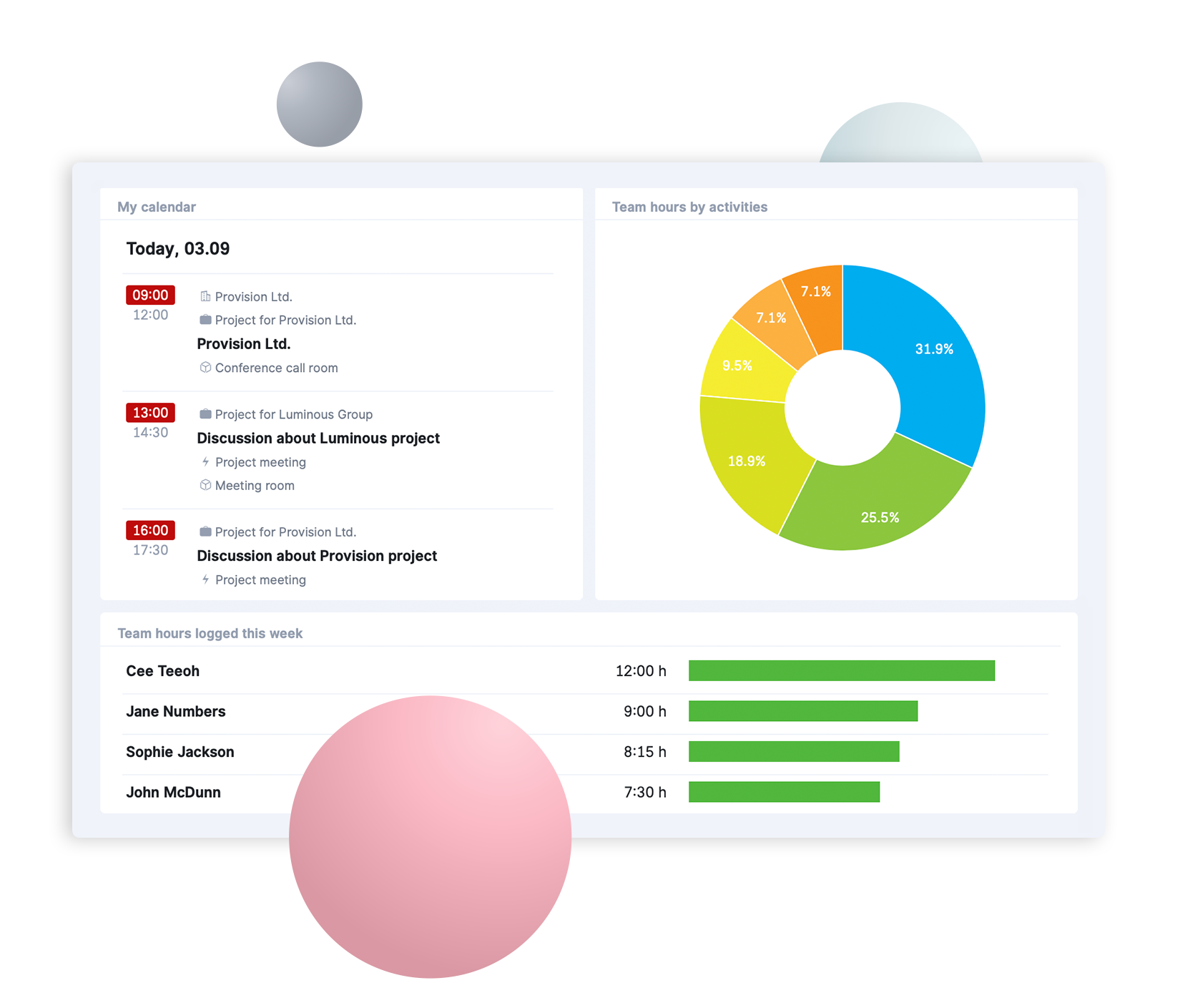 Reporting
Make decisions based on facts not gut-feeling – and spend your time wisely.
Keep an eye on your KPIs, actionable items, and conversions - all on one beautiful dashboard.
Know exactly how well your team is utilized, and what their time is spent on.
All completed tasks are compiled into thorough work reports, that you can break down by team members, clients, projects, and activities.