Manage every aspect of your teamwork with a single tool.
Work more efficiently.
Plan, manage & track your team's work, and get a complete overview of your project progress.
Collaborate with ease.
Move your team collaboration from emails to a simple organized system.
Forget messy spreadsheets.
Send quotes and invoices, and keep track of every client and account with a CRM tool.
WORK WITH YOUR TEAM ANYTIME AND ANYWHERE.
Manage and share projects, schedules, files, comments, reports, and keep everyone updated.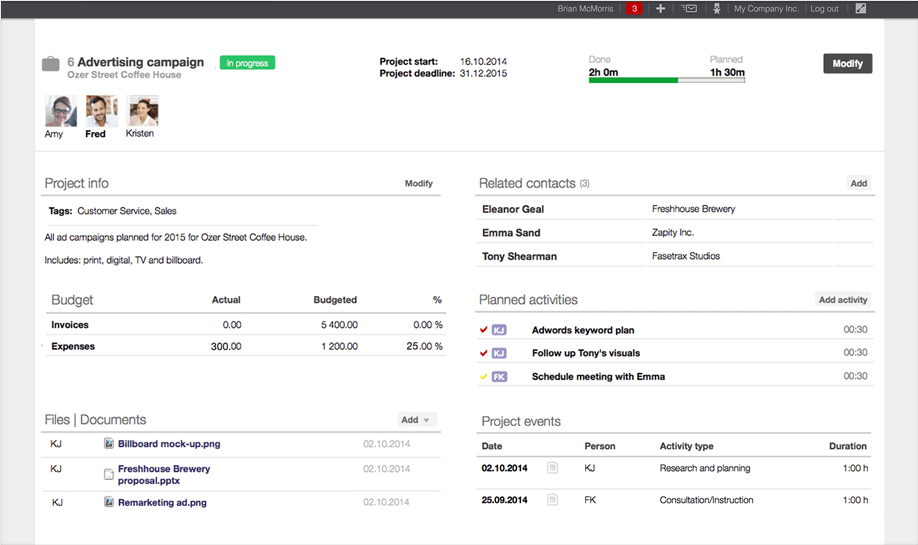 PROJECT MANAGEMENT
Bring more structure to your work.
Create and manage an unlimited number of proposals and projects.
Track projects with ease: see your quotes, scheduled tasks and meetings, time spent and billed, related invoices and files.
Give your team rights-based access to joint projects.
Create and delegate tasks with deadlines, priority levels, planned time, and more.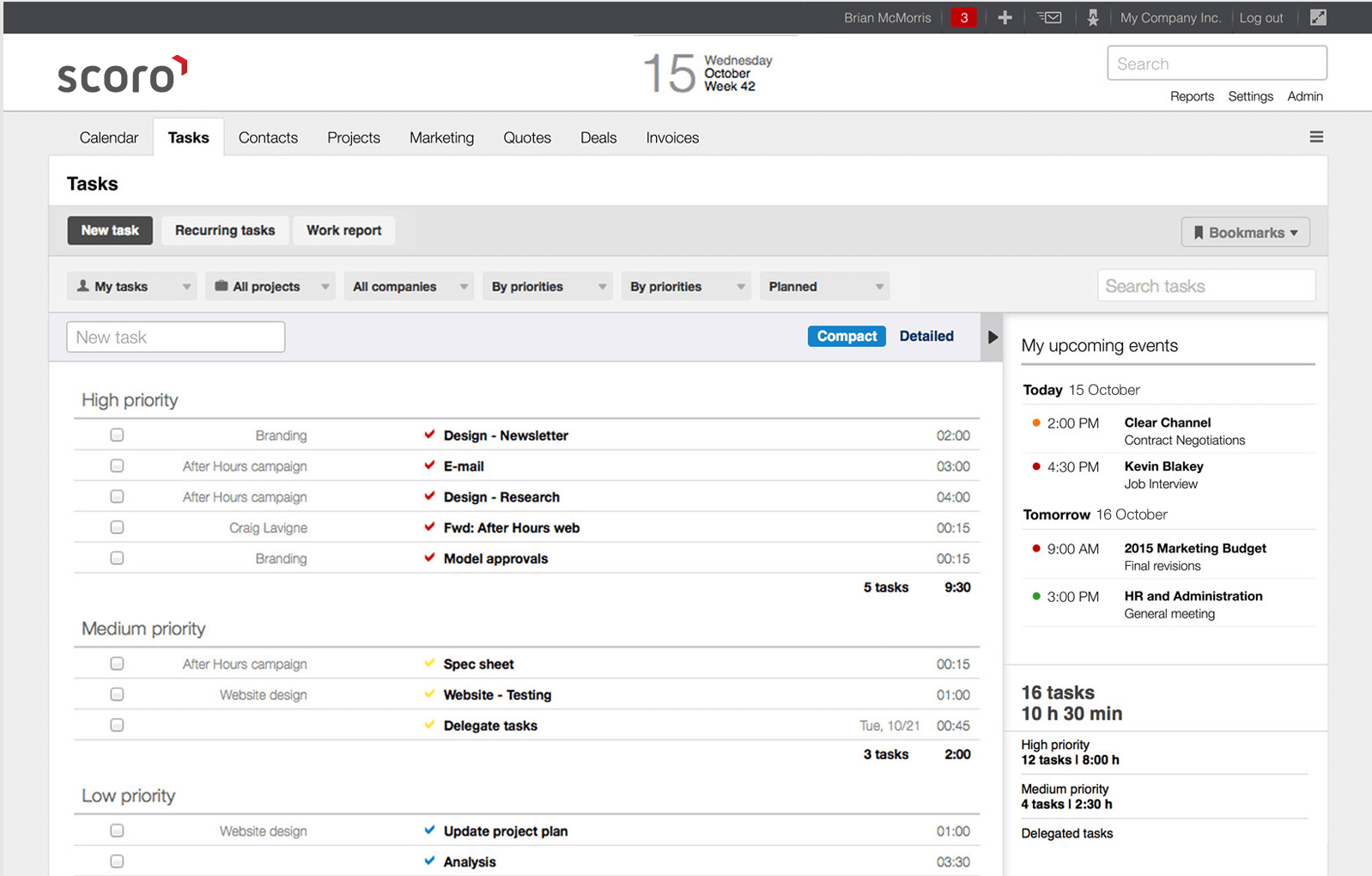 Collaboration & Billing
Turn completed work into accurate invoices.
Log both actual and billable time spent on tasks, projects, and meetings.
Set multi-currency custom rates based on users, clients or projects.
Create invoices based on your quotes and work reports.
Send invoices in a few clicks by using pre-designed templates.
Set up automated overdue reminders and get paid on time.
Get a complete overview of each project's profitability.
Management & reporting
Stop shuffling between spreadsheets and emails.
Get a complete overview of your team's performance with work reports that you can break down by dates, users, projects or accounts.
View all the important information on a real-time project dashboard: current projects & cases, upcoming meetings, crossed deadlines, etc.
View real-time financial reports on sales, quotes, orders and compare two periods to see trends over time.
Trusted by 10,000+ users all over the world.
Instead of using emails and spreadsheets to manage your team's work and collaborate with clients, get an all-in-one solution – Scoro.
Thanks to Scoro, you can save more than 55% of the time that you're currently spending on reporting, meetings, and double data entry.
Not interested in changing the way you work? We thought so! You can customize almost any aspect of Scoro to fit your workflow.
Before Scoro, we used five separate applications that left us in the dark regarding the whole business picture.

Jonathan Lee