Work management
9 Project Management Software That Integrate with Xero
Xero is a technology company that provides cloud-based accounting software for small and medium-sized businesses. It helps them easily manage their day-to-day financial operations by simplifying and automating financial tasks, such as invoicing, payroll, and expense tracking.
Pairing good accounting software with a comprehensive project management solution is the smartest and fastest way to improve business operations. Project management tools help you improve planning, speed up project delivery, and gain additional insights into the most vital aspects of your business. Thankfully, Xero integrates seamlessly with a number of project and work management tools that can complete that puzzle for you.
We've done the digging for you and put together a list of some of the best project management tools that integrate with Scoro so you can find the perfect fit for your business. Read on to discover their top features, main benefits and pricing information.
1. Scoro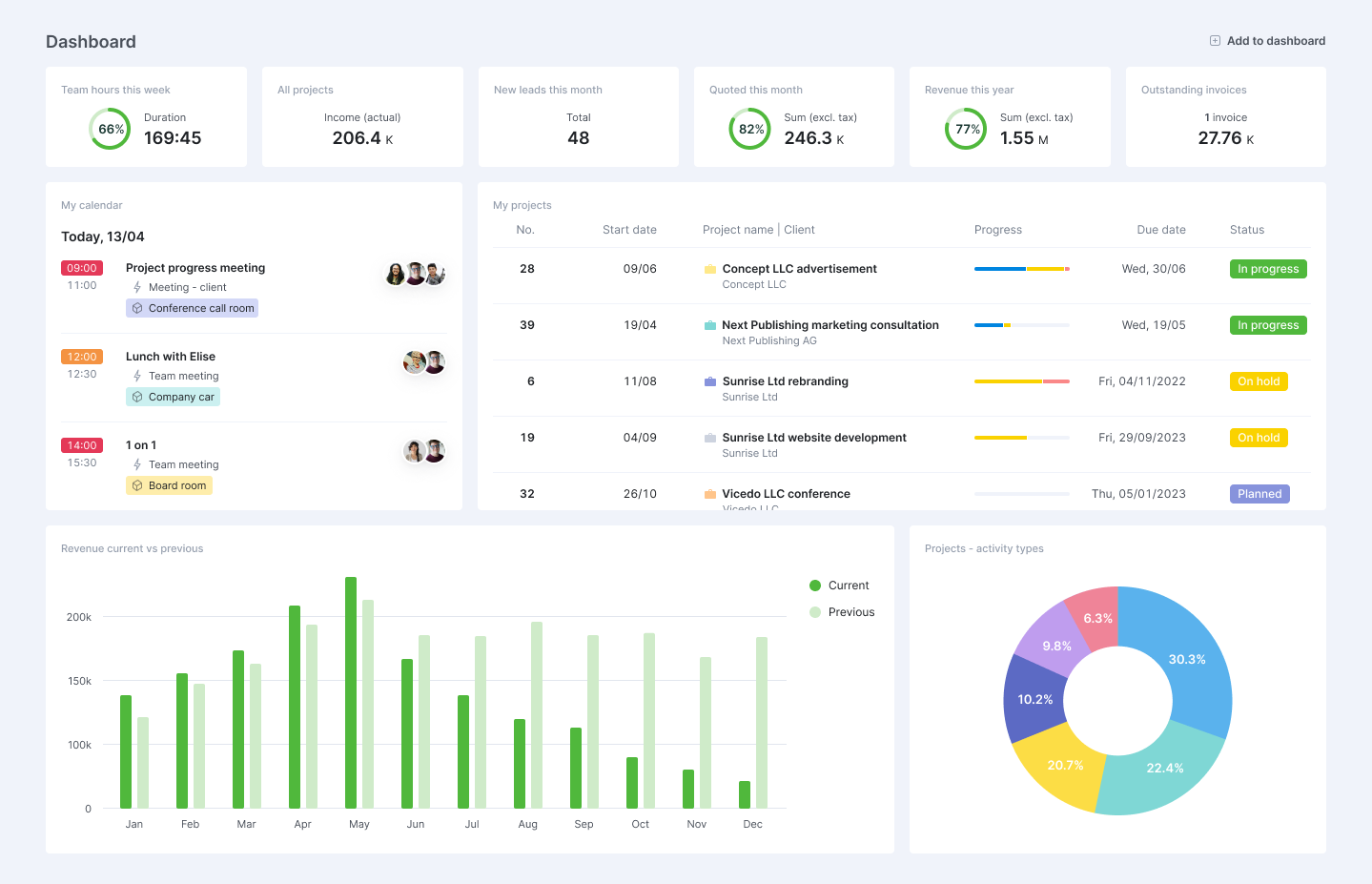 Scoro is a comprehensive work management software designed to help service businesses manage all types of projects from quote to invoice. Business owners get access to real-time reports that help them actively monitor profitability and understand resource utilization levels. Scoro has a native Xero integration.
Key features of Scoro:
Advanced quoting and budgeting options that help project managers estimate delivery costs and profit margins while building price proposals.
Budget burn-up and breakdown charts that help project managers track actual results against the estimates to ensure the project stays within the budget.
Real-time sync with Xero that lets project managers easily track payments and outstanding balances without relying on updates from the accounting team.
Customizable KPI dashboards that help to consolidate and monitor company-wide and personal metrics in a single view.
Detailed financial reports that let managers understand profitability on a service, client, role, or team level, as well as analyze time spent on billable vs. non-billable work.
Utilization insights that help to monitor team members' availability and workload and make smarter decisions about hiring and project planning.
What's special about this tool: Scoro provides businesses with an full end-to-end solution that brings all relevant sales, delivery, and finance data into one single platform, eliminating the need to shuffle between a multitude of tools to gain full visibility.
Pricing: From $26 month/user
Try Scoro for free for 14 days
2. Bitrix24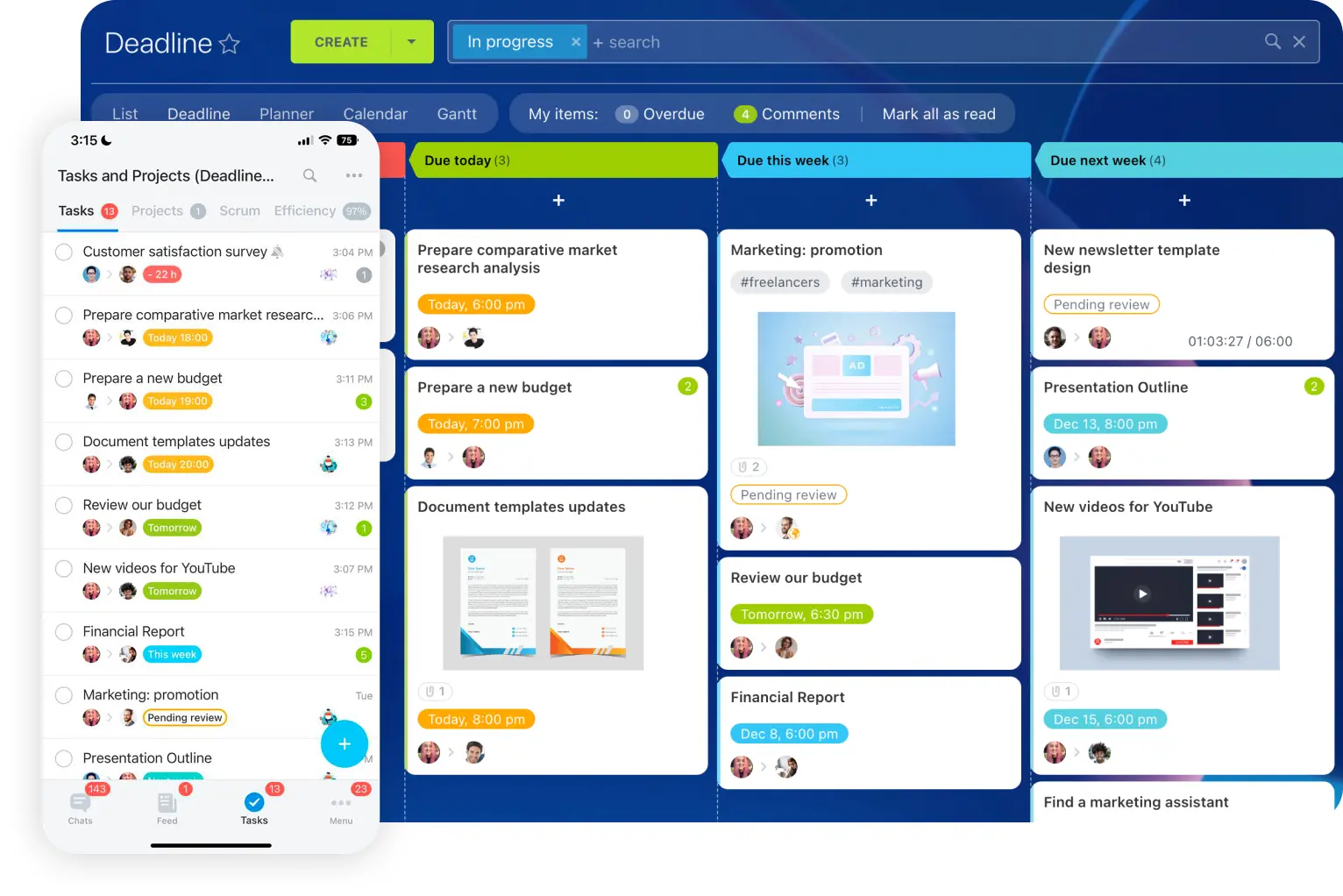 Bitrix24 is an all-in-one business management platform. It allows companies to custom-integrate third-party accounting solutions like Xero into their workflows and processes. Companies can use the Bitrix Xero Connector for seamless integration. This ensures that invoices in both Bitrix24 and Xero are in sync and updated automatically when modified. 
Key features of Bitrix24:
Invoice statuses that allow managers to easily determine the current progress of an invoice. 
Custom invoice maps that help companies use Bitrix24 statuses in Xero.
Automatic updates that help managers ensure that contacts created in Bitrix24 are automatically added in Xero.
User access permissions that allow enterprises to limit resource access to those who require it. 
Invoice filters that help managers narrow down invoice results based on specific requirements. 
Responsive design that ensures that employees are able to use Bitrix24 on their preferred devices. 
What's special about this tool: Bitrix24 empowers companies with features like custom feeds, time tracker, and workflow automation. Managers can use these features to improve team alignment, monitor productivity, and ensure timely project completion. 
Pricing: From $9.30 per month/user
3. ProWorkflow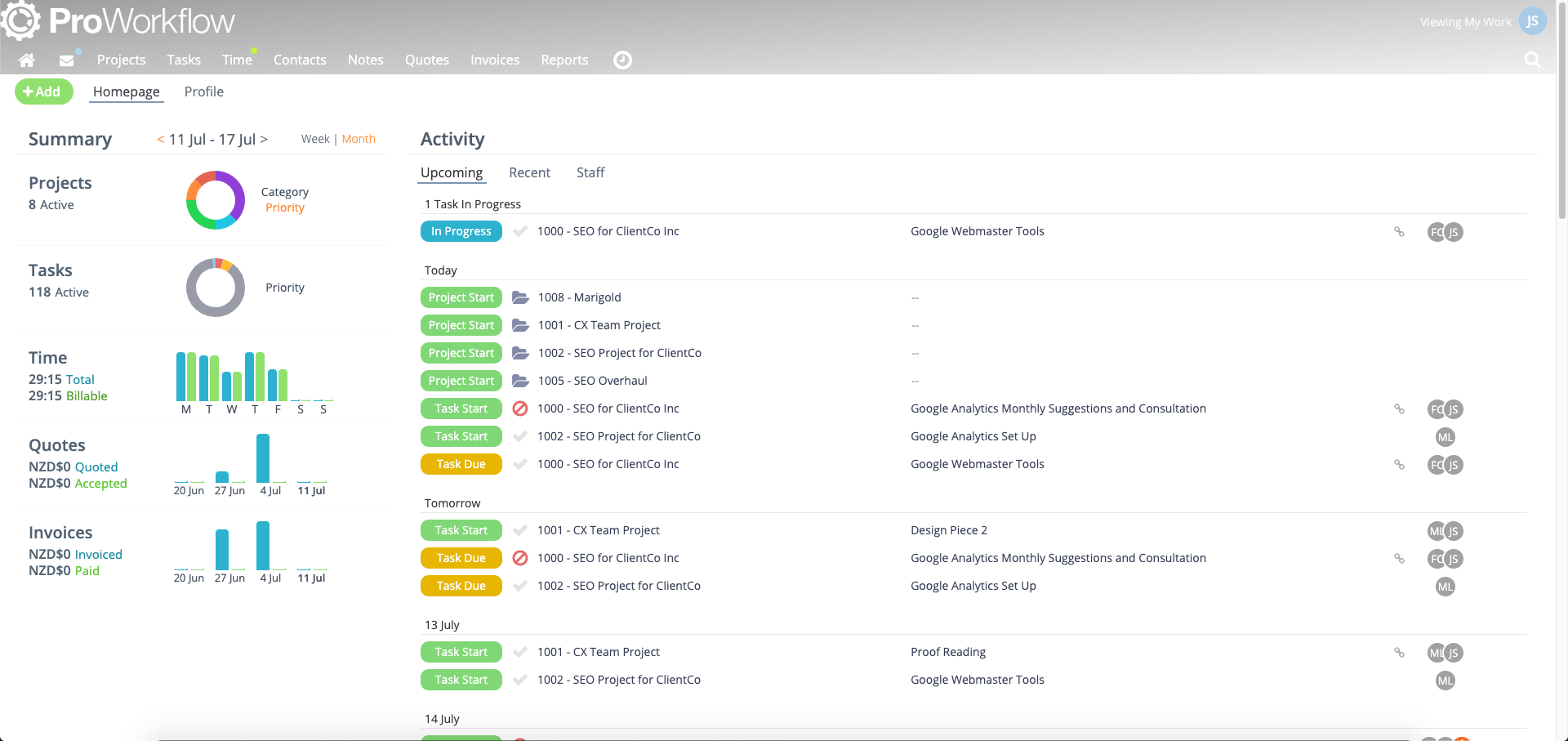 ProWorkflow is a web-based project management application. It can be easily integrated with Xero, allowing companies to streamline their project management. This integration helps managers create invoices based on time-tracking data or line items. It also helps supervisors share invoices among ProWorkflow and Xero with clicks and allows them to track and monitor invoice status. 
Key features of ProWorkflow:
Seamless integrations that managers use to connect ProWorkflow with third-party tools such as Xero. 
Notification alerts that help companies ensure seamless collaboration by keeping both team members and clients in the loop. 
Workflow automation that allows team leads to ensure that recurring tasks and activities are automatically added to project workflows. 
Interactive timelines that can be adjusted based on real-time project progress, allowing managers to plan projects accurately.
Task templates that managers can use to streamline the process of creating tasks that occur on a regular basis. 
Category editor that improves project organization using color codes that help managers organize projects based on requirements. 
What's special about this tool: ProWorkflow is a project management application that empowers businesses with interactive timelines, workflow automation, and seamless integrations, allowing them to streamline project planning and completion. 
Pricing: From $18 per month/user.
4. Streamtime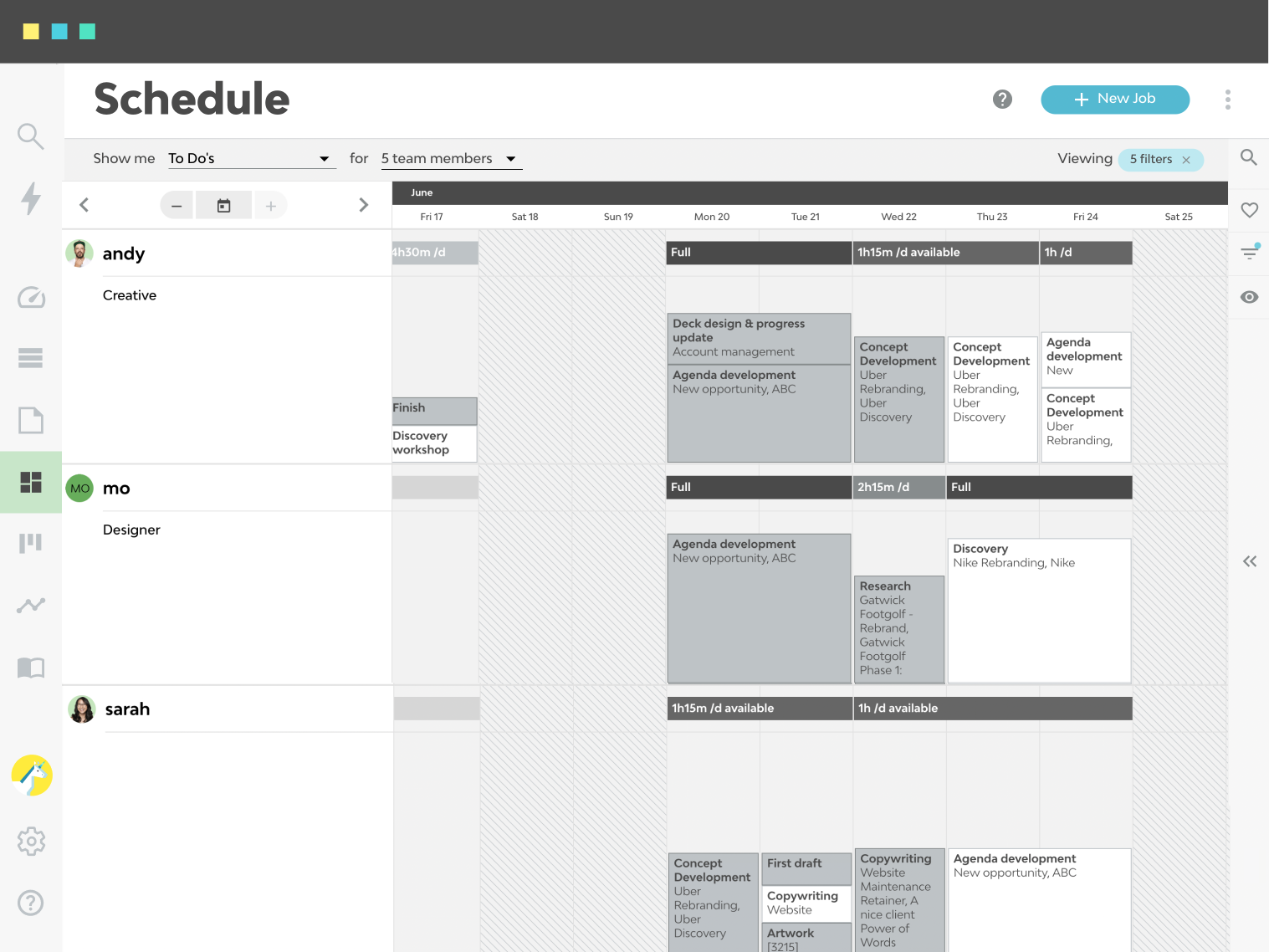 Streamtime is a project management software for creative businesses. It comes equipped with power-up features that help businesses integrate the solution with tools like Xero. Once integrated, jobs uploaded in Streamtime can easily be added to Xero. This compatibility helps companies track their planned, used, and invoiced timings and ensures that managers are always aware of the current progress. 
Key features of Streamtime:
Job planning that helps managers create jobs and estimate the hours and monetary resources required for completion. 
Instant quoting that leverages job plans, allowing supervisors to create project quotes within clicks. 
Kanban boards that help managers plan projects and effectively track the progress of team members working on the projects. 
Convenient scheduling that empowers team leads with a drag-and-drop functionality, allowing them to make changes with ease.
Customized filters that help companies create insightful reports based on varying project requirements 
Seamless integrations that managers can leverage to connect Streamtime with powerful tools such as Xero. 
What's special about this tool: Streamtime comes with features such as job planning, drag-and-drop scheduling, and powerful integrations. These features help companies plan tasks and leverage third-party tools, ensuring that projects are completed as required.
Pricing: From $14.30 per month/user.  
Everything about your business, one click away
5. WORKetc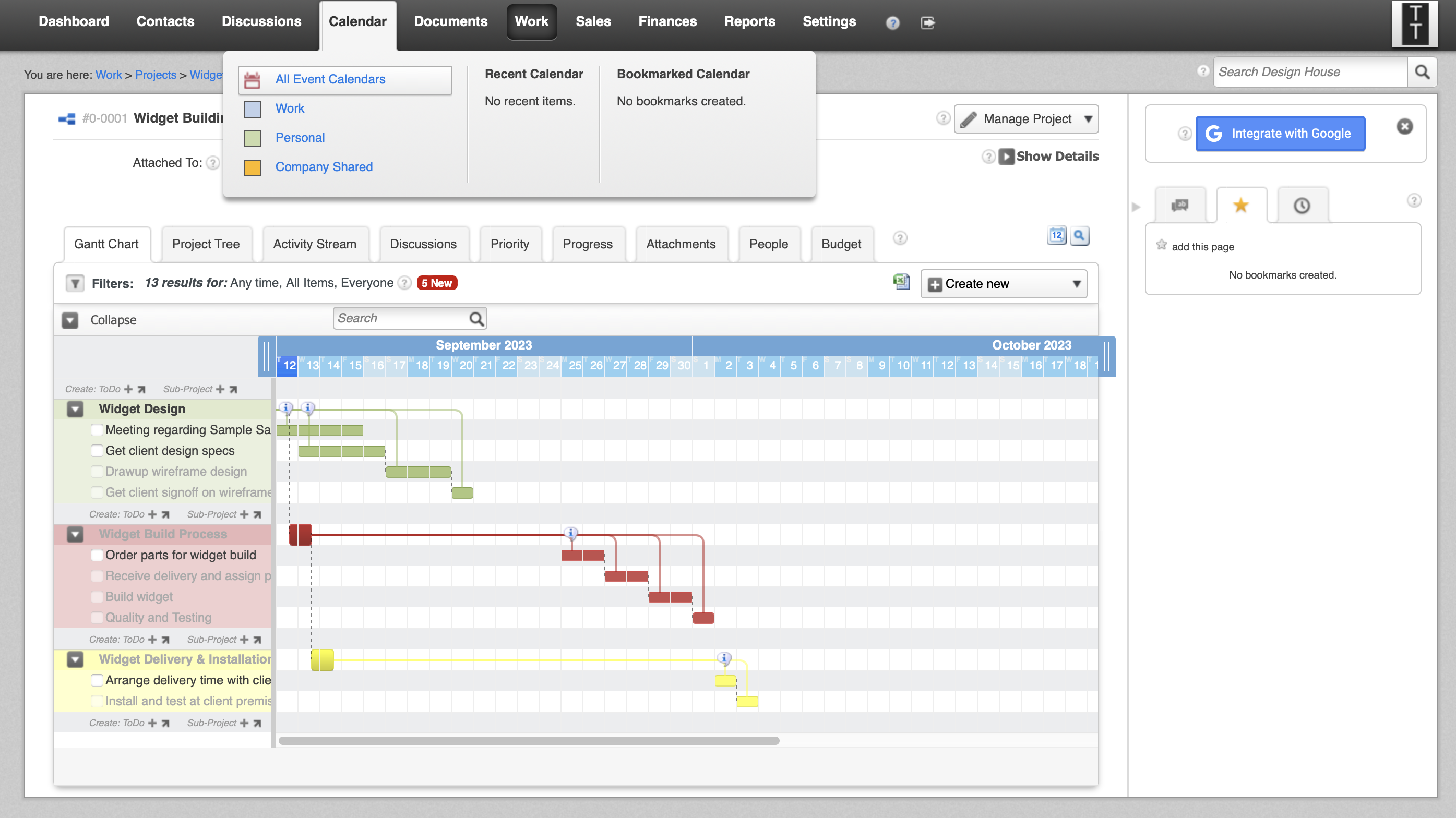 WORKetc is business management software. Managers can use WOKRetc's connectors to integrate it with Xero. This integration helps businesses ensure automatic invoice synchronization. Companies can synchronize invoices to have better control over their financial management operations. This aids managers in cutting costs and doubling project efficiency.
Key features of WORKetc:
Permissions and access controls that allow companies to ensure only required users have access. 
Sales pipelines and custom reporting that help organizations better and optimize their sales processes. 
Custom support processes that allow managers to develop tailored solutions based on customer needs. 
Project budget tracking that helps supervisors determine if monetary resources are being used effectively. 
Open application programming interfaces (API) that help companies modify solutions as per their requirements. 
Built-in connectors that managers can use to integrate WORKetc with tools like Xero.
What's special about this tool: WORKetc is a cloud-based solution that helps businesses manage their projects, billing, and support processes online. This means managers can work on tasks from any location, allowing them to improve project planning and execution. 
Pricing: From $78 per month for two users
6. Avaza
Avaza is a unified work management software. It comes equipped with basic and advanced Xero integration that helps companies connect and streamline invoicing. When integrated, it allows organizations to ensure that any new changes or additions to clients and invoices made in Avaza are automatically updated in Xero. This streamlined process helps businesses save time and improve invoicing efficiency. 
Key features of Avaza:
All task view that allows project supervisors to track projects at every stage, helping them avoid roadblocks and rearrange activities as required. 
Task comments that help team leads facilitate and add tag team members to ensure alignment and effective collaboration. 
Process automation that helps managers reduce the time required to perform redundant activities and eliminate human error. 
Invoice personalization that allows managers to ensure that each invoice can be customized based on client requirements.
Easy-to-use time tracker which ensures that employees are able to start and stop time tracking within a single click. 
Powerful integrations that help businesses connect to third-party tools and share data with ease.
What's special about this tool: Avaza is a work management software that helps companies streamline their project and invoice management by empowering them with features such as integrations, process automation, and project tracking. 
Pricing: From $11.95 per month with limited users. 
7. Paymo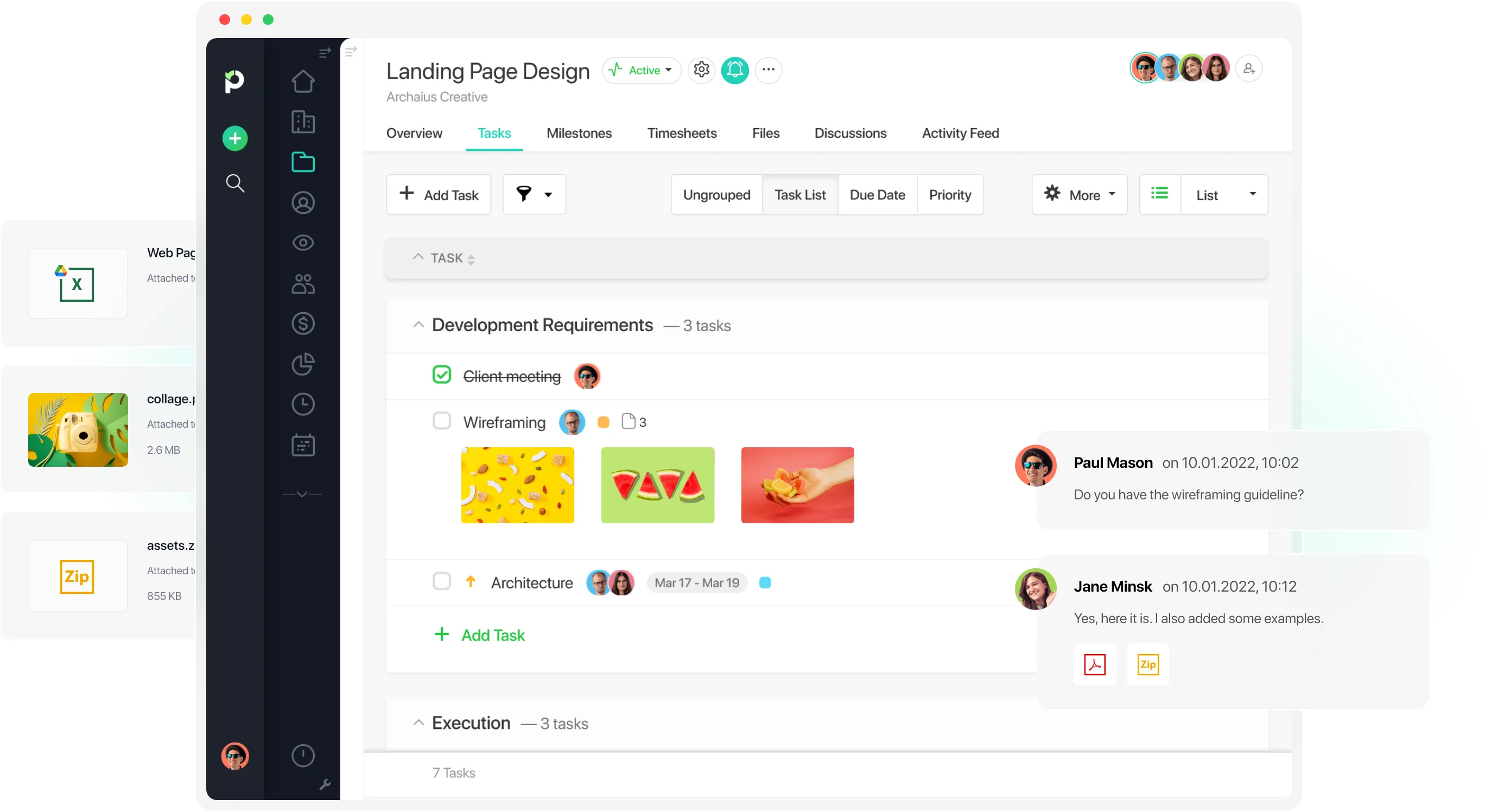 Paymo is a project management, time tracking, and invoice management tool. It comes equipped with third-party integration capabilities that allow you to connect the solution with Xero. Connecting to Xero helps companies manage their projects and finances in a single place. This integration also helps businesses streamline the process of sending invoices and allows them to be notified when the invoices are opened. 
Key features of Paymo:
Multi-user assigning that helps managers assign multiple employees to the same task, helping them initiate projects faster. 
Dependencies configuration that allows the supervisor to highlight that the initiation of one task depends on another.
Task templates that help companies save time when it comes to creating and assigning repetitive tasks. 
Mobile time tracking which helps ensure that employees are able to log their working hours on the go. 
Multi-language invoicing that helps companies use templates to create invoices for their international clients.
Seamless integrations with third-party tools that empower enterprises with workflow automation. 
What's special about this tool: Paymo is a comprehensive project management solution that empowers organizations with features like task templates, time tracking, and seamless integration, resulting in improved project and invoice management. 
Pricing: From $4.95 user/month
8. Kantata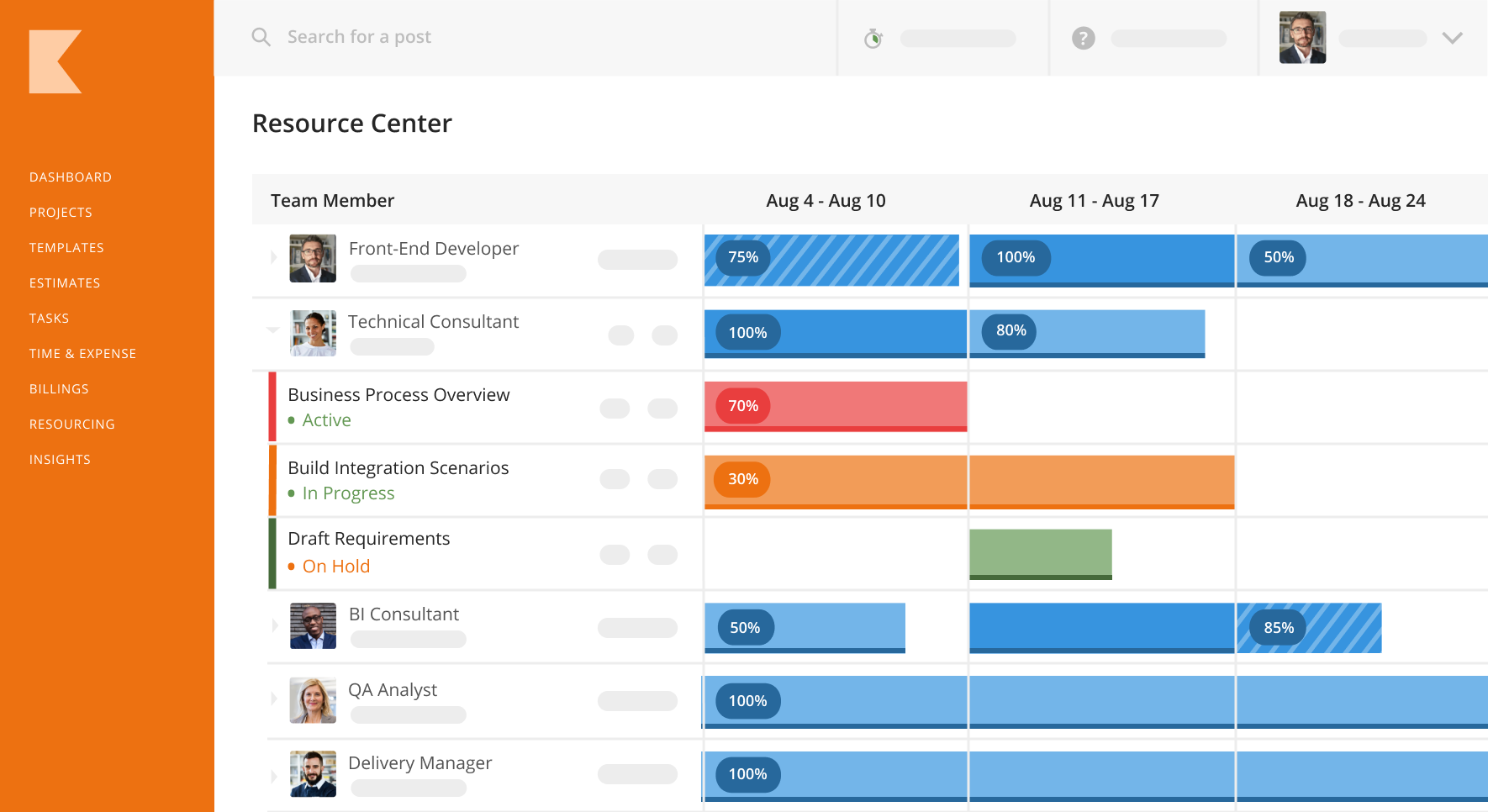 Kantata is professional services sutomation (PSA) software. It empowers businesses with built-in integrations, helping them connect with third-party tools like Xero. This integration helps companies manage expenses more effectively and allows them to increase profitability. It also allows them to send custom invoices generated based on time and expense entries. 
Key features of Kantata:
Built-in integration helps enterprises leverage third-party tools and deliver better project outcomes. 
Project monitoring that helps companies get a bird's eye view of their portfolio, allowing them to improve project management protocols.
Drag and drop functionalities that help businesses customize project reports to ensure as required. 
Role-based access controls which ensure that access to organizational resources and data is provided only to those who need it. 
Granular data controls which managers can use to align datasets as per business requirements and improve data protection. 
Easy workflow creation which ensures that managers are able to plan and execute projects in a seamless manner. 
What's special about this tool: Kantata is a PSA software that helps companies streamline project management. It comes equipped with features like project monitoring, workflow creation, and built-in integrations that help companies plan and execute projects with ease. 
Pricing: Available upon request.
9. BQE Core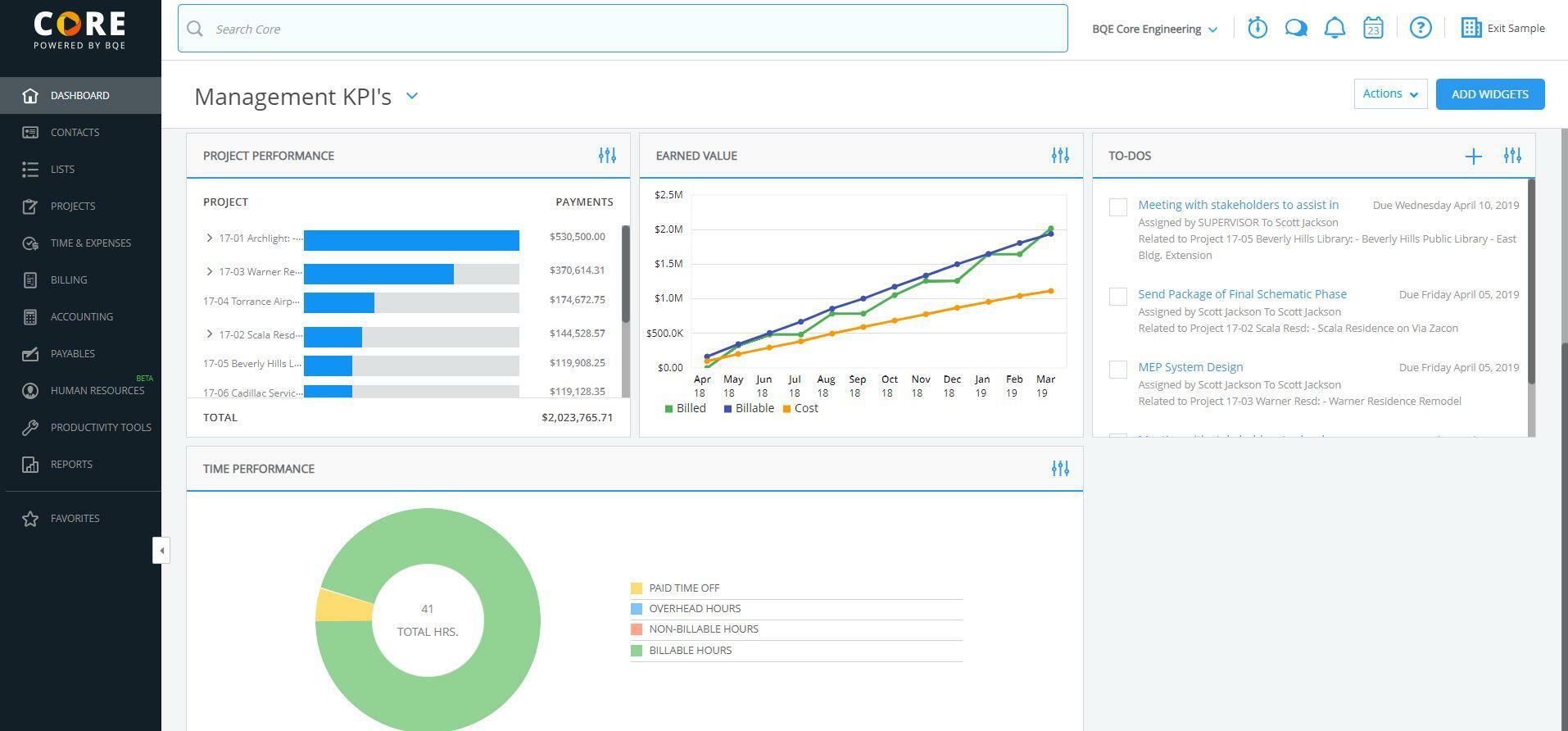 BQE Core is a cloud-based business management solution. It comes with a customizable API that businesses can use to integrate the software with Xero. Once integrated, companies sync data between BQE Core and Xero and map data records. This helps businesses streamline their time billing, accounting, and invoicing, resulting in improved project management. 
Key features of BQE:
Real-time insights that help managers analyze project progress and keep activities in line with budget and requirements. 
Automated reports that provide valuable insights managers can use to make informed decisions and improve project planning. 
Time and expense tracker that helps companies monitor billable hours and resource consumption.
Customizable APIs which ensure that enterprises can integrate that software with different third-party tools.
PSA capabilities that help businesses automate redundant activities such as time tracking and invoicing. 
Device compatibility which ensures that BQE Core can be used on desktop or mobile devices. 
What's special about this tool: BQE is an accounting and invoicing software that comes equipped with features such as PSA capabilities, automated reports, and customizable APIs that help make invoice and project management more efficient. 
Pricing: Available upon request. 
Everything about your business, one click away