More than WorkflowMax alternative: upgrade your project management
Searching for trusted project management software before WorkflowMax retires?
Get everything you had and more with Scoro. Manage projects from quote to invoice in a single platform. Integrate with Xero. Gain complete visibility over resource capacity and profitability.
Start your free trial today to ensure a seamless transition before WorkflowMax's retirement.
Why upgrade to Scoro?

Simplify your operations
Use one software to oversee project finances, manage tasks and plan resources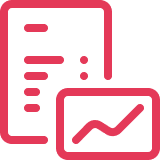 Enjoy better profitability tracking
Understand how each project, service and team impacts your bottom line

Switch with ease
Migrate data from WorkflowMax seamlessly and enjoy a smooth start with Scoro implementation experts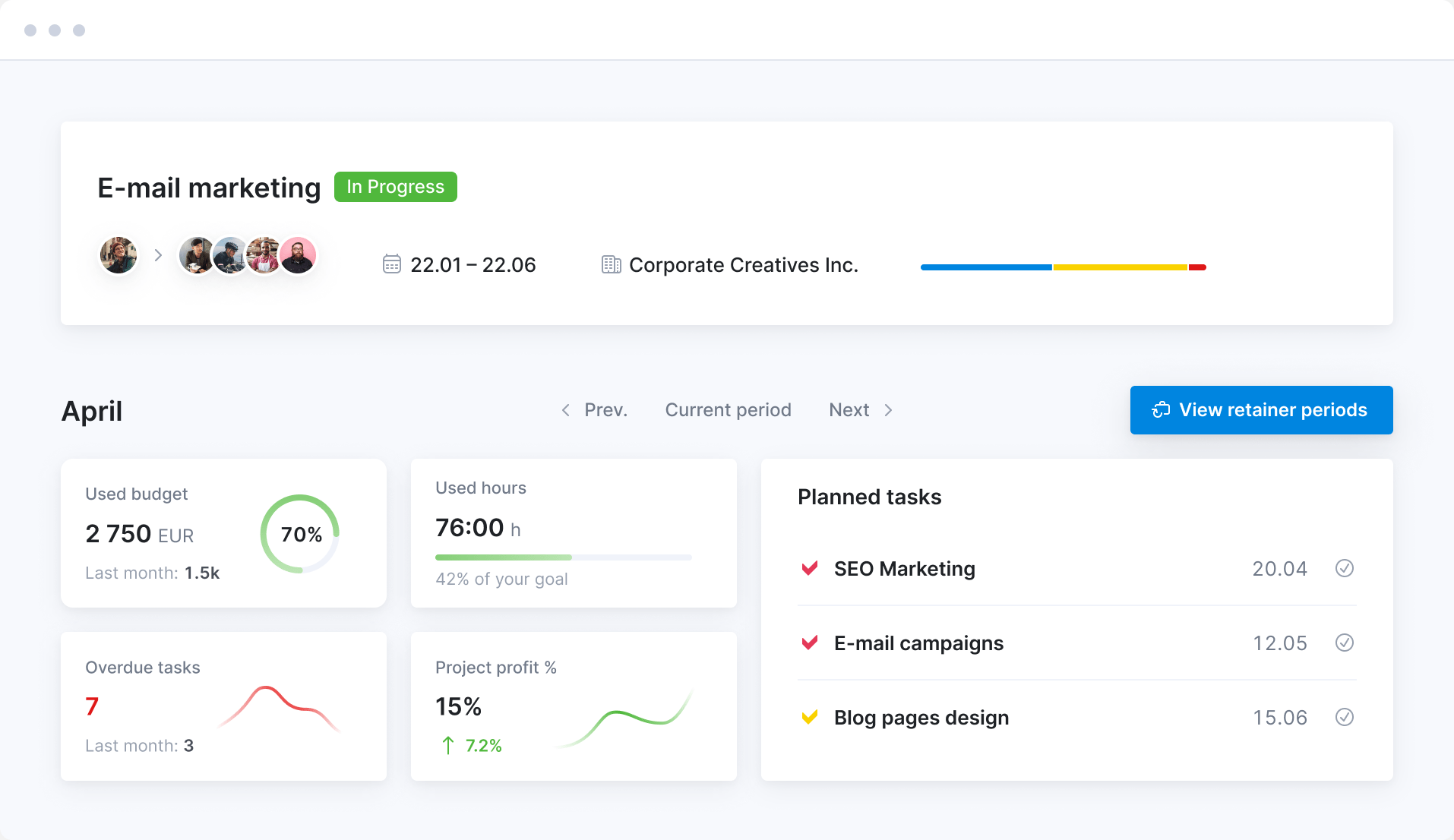 Deliver any project successfully
From fixed-fee, time and material to retainer projects. Manage every aspect of your projects within a single system, from sales and planning to delivery and invoicing.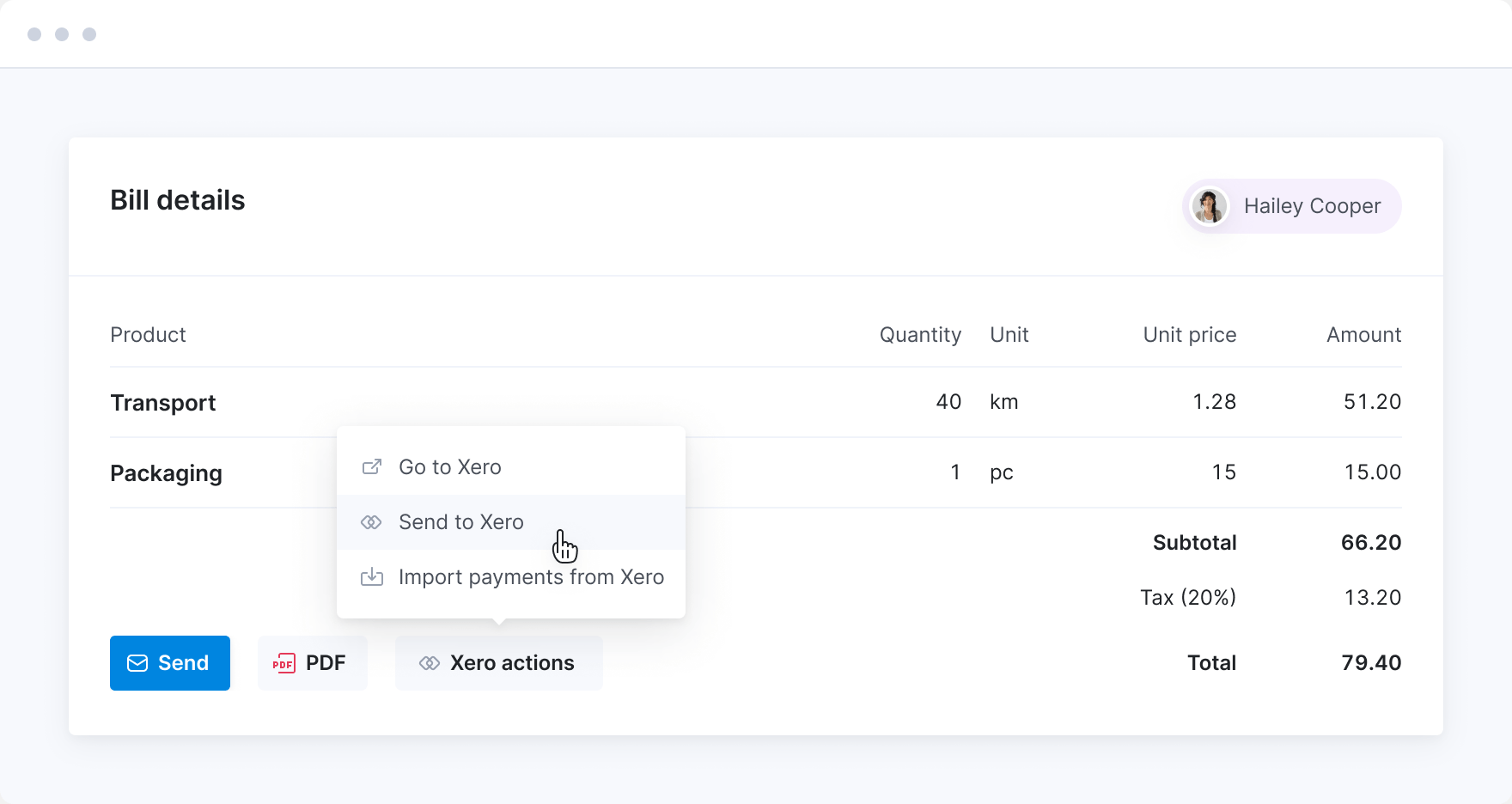 Use a native Xero integration
Create sales and purchase invoices in Scoro and automatically send them to Xero so your accounting team can easily keep project finances aligned. Payment information will be synced back to Scoro, ensuring project managers are well-informed about the cash flow.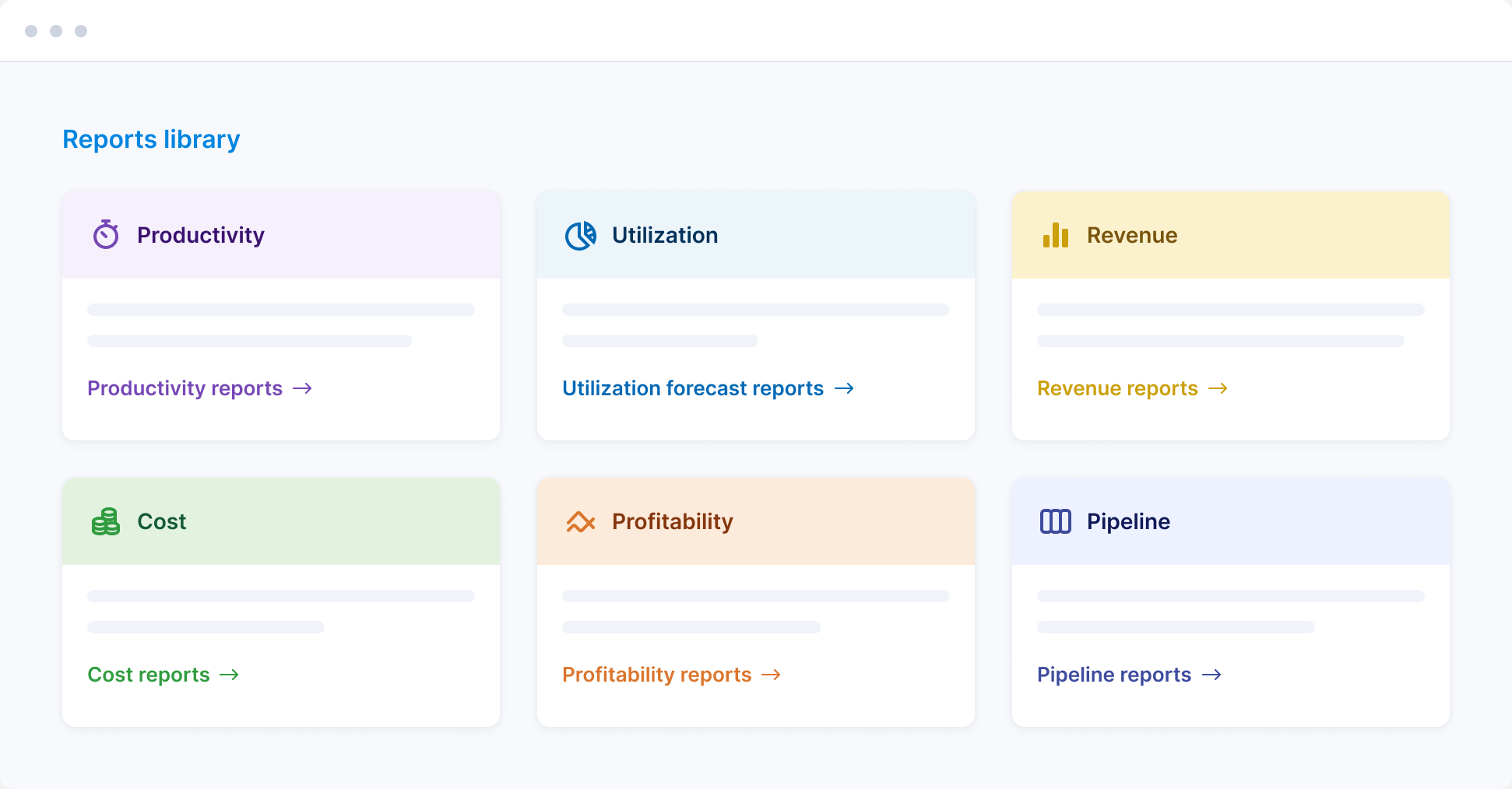 Choose an experienced provider
Join over a hundred former WorkflowMax customers who have already transitioned to Scoro. Opt for modern, ISO-certified software that continuously introduces new features to boost your business efficiency. Enjoy a smooth start thanks to implementation experts who have onboarded thousands of users in the past decade.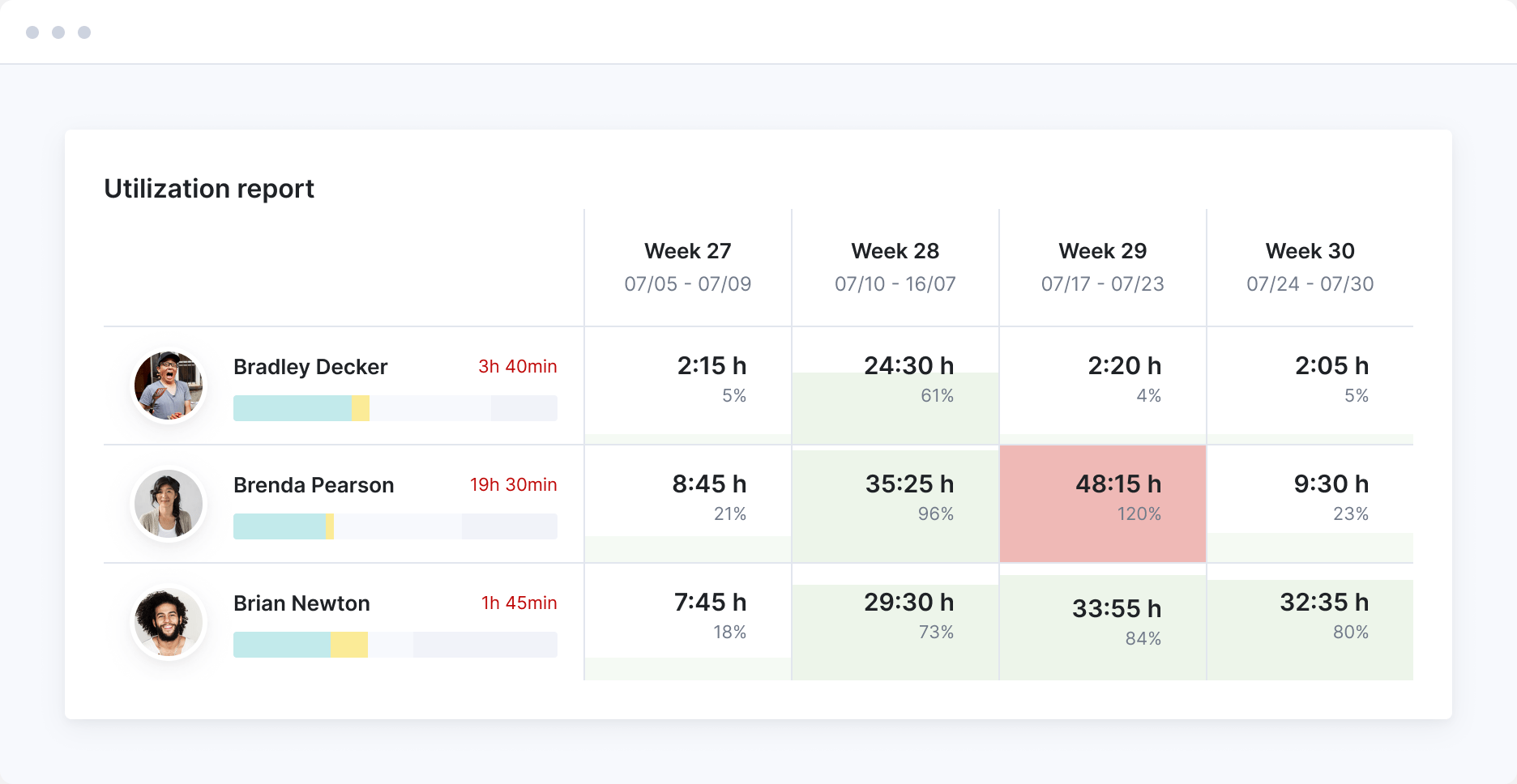 Plan and forecast resources
Get a clear overview of your team's availability based on activities that have already been planned. Know when to bring in more work to secure a steady revenue stream and keep employees productive.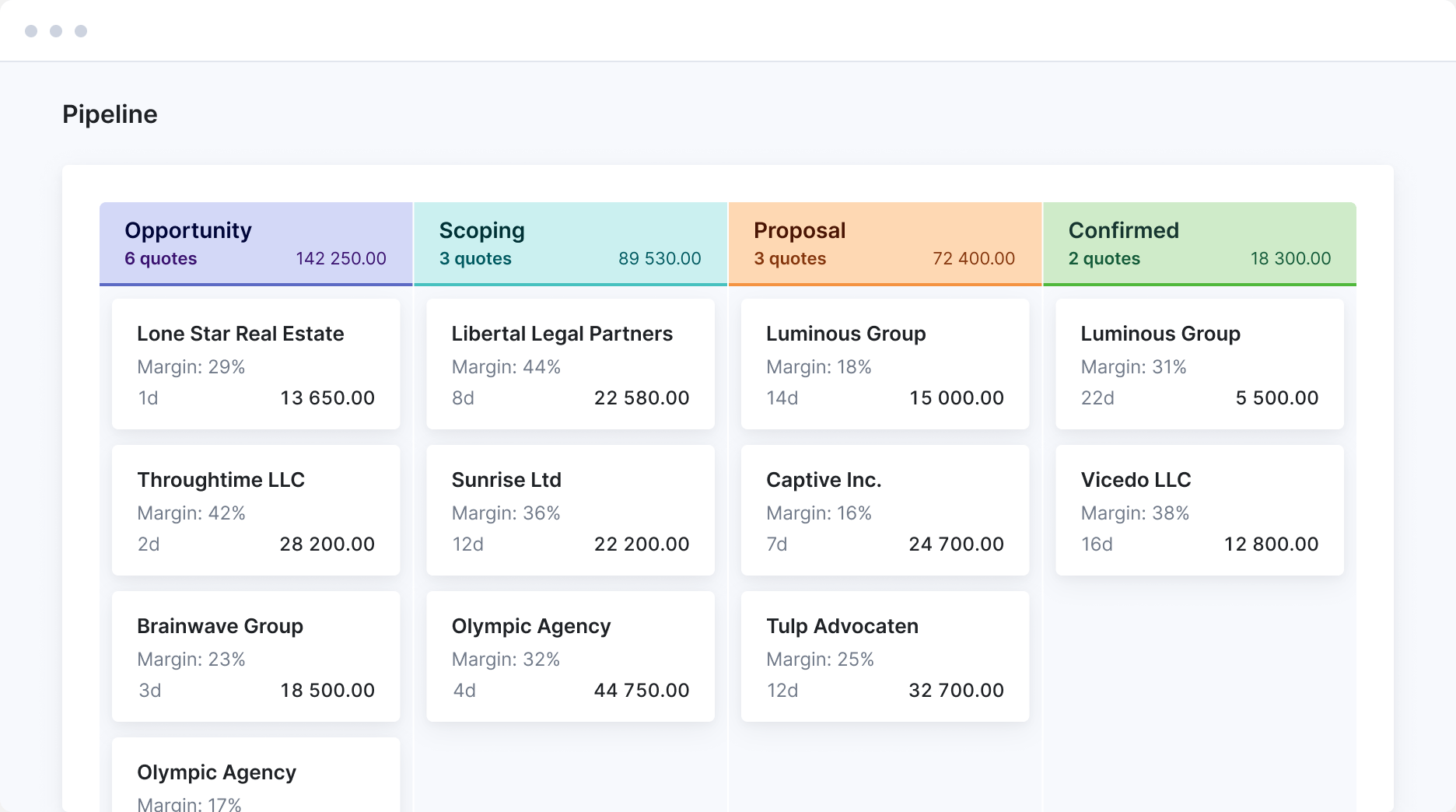 Control your pipeline
Get a clear overview of your sales funnel and quoting progress. Make sure you have enough work in your pipeline. Set goals for your team and track their progress.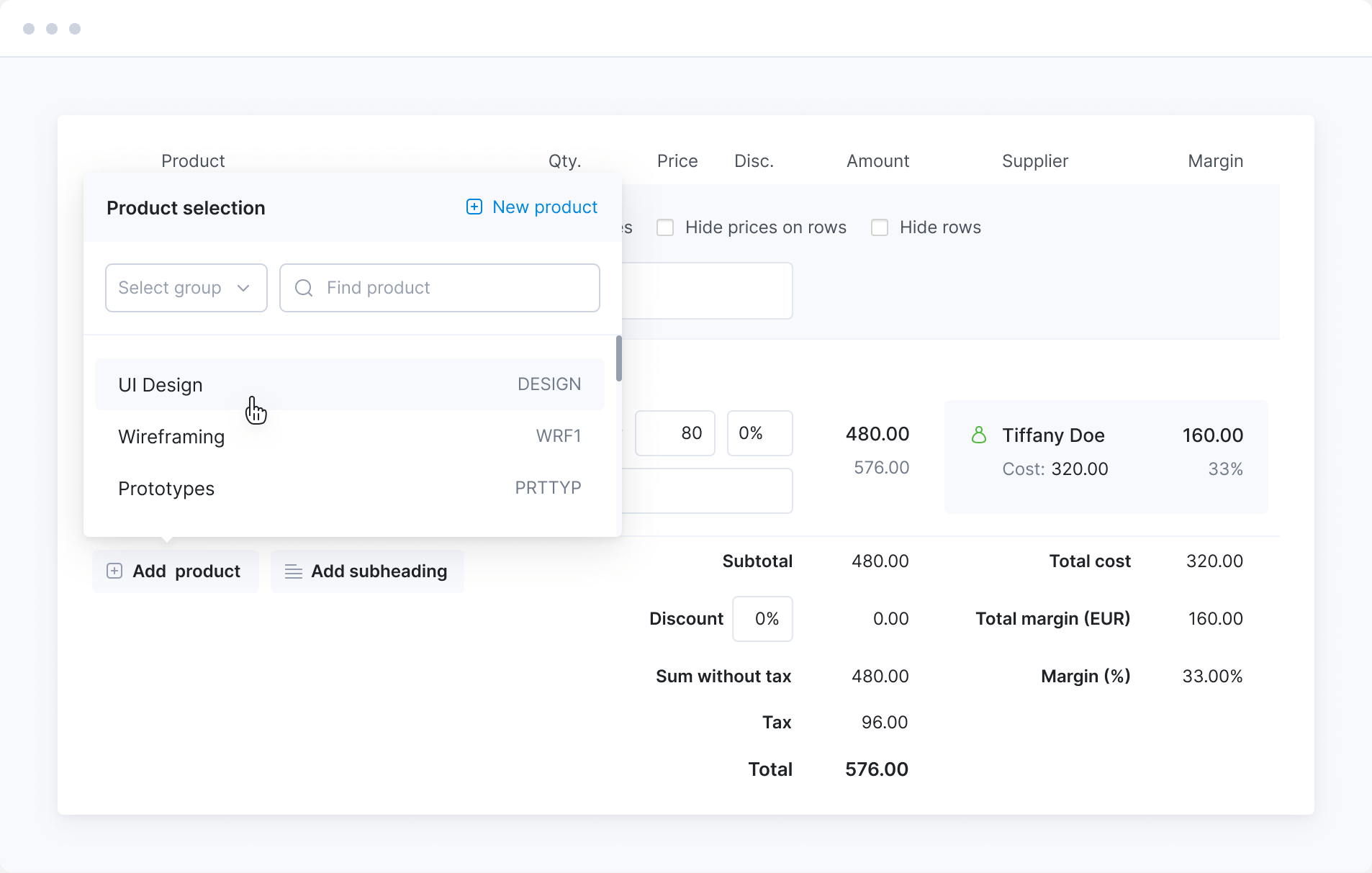 Standardize quoting and budgeting
Predefine your product offer to standardize proposal creation. Segment customers by importance or market and use price lists to automate quoting for each group.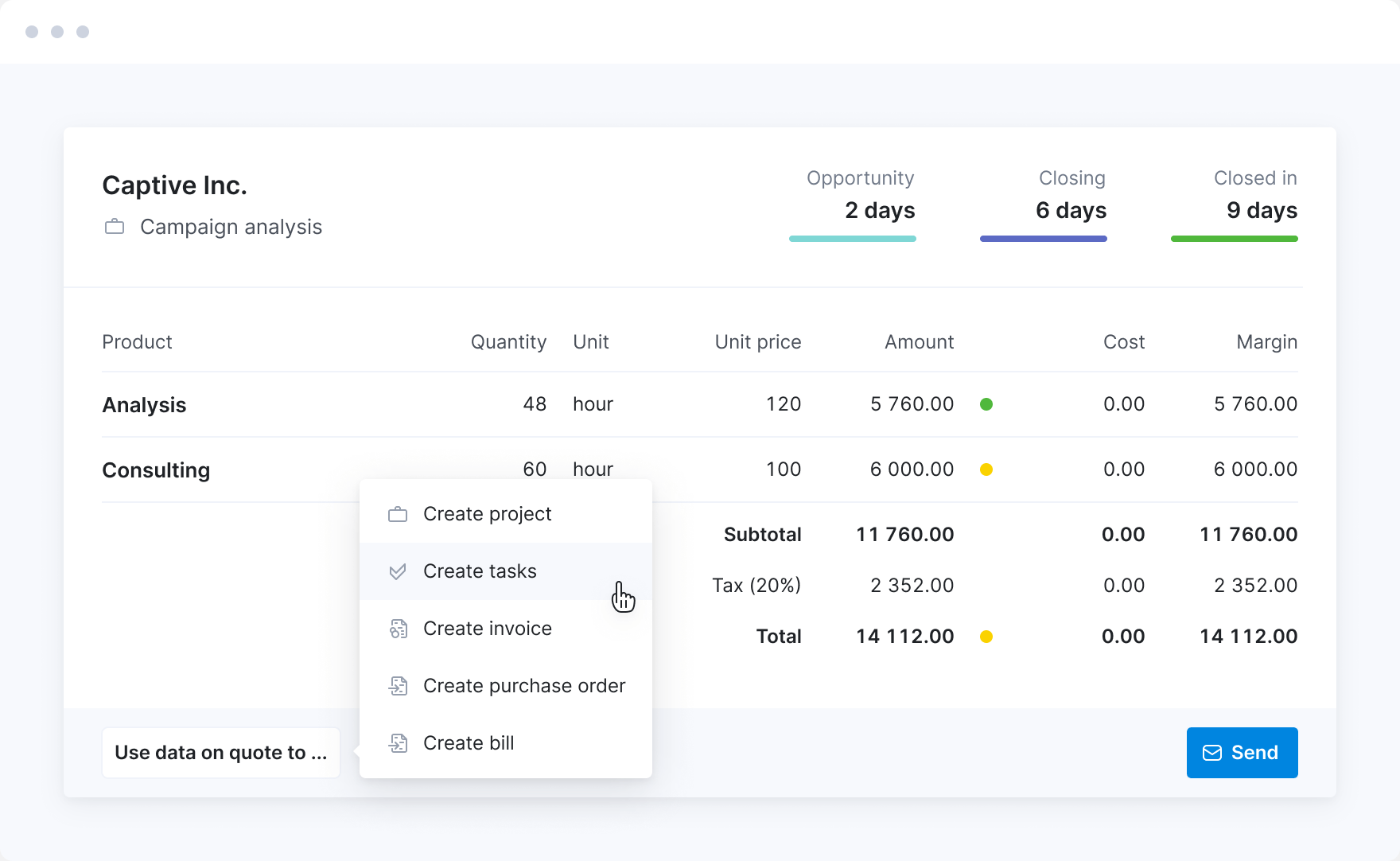 Automate your workflows
Convert approved quotes into projects to automate the planning process. Use quotes to generate invoices and purchase orders in a few clicks.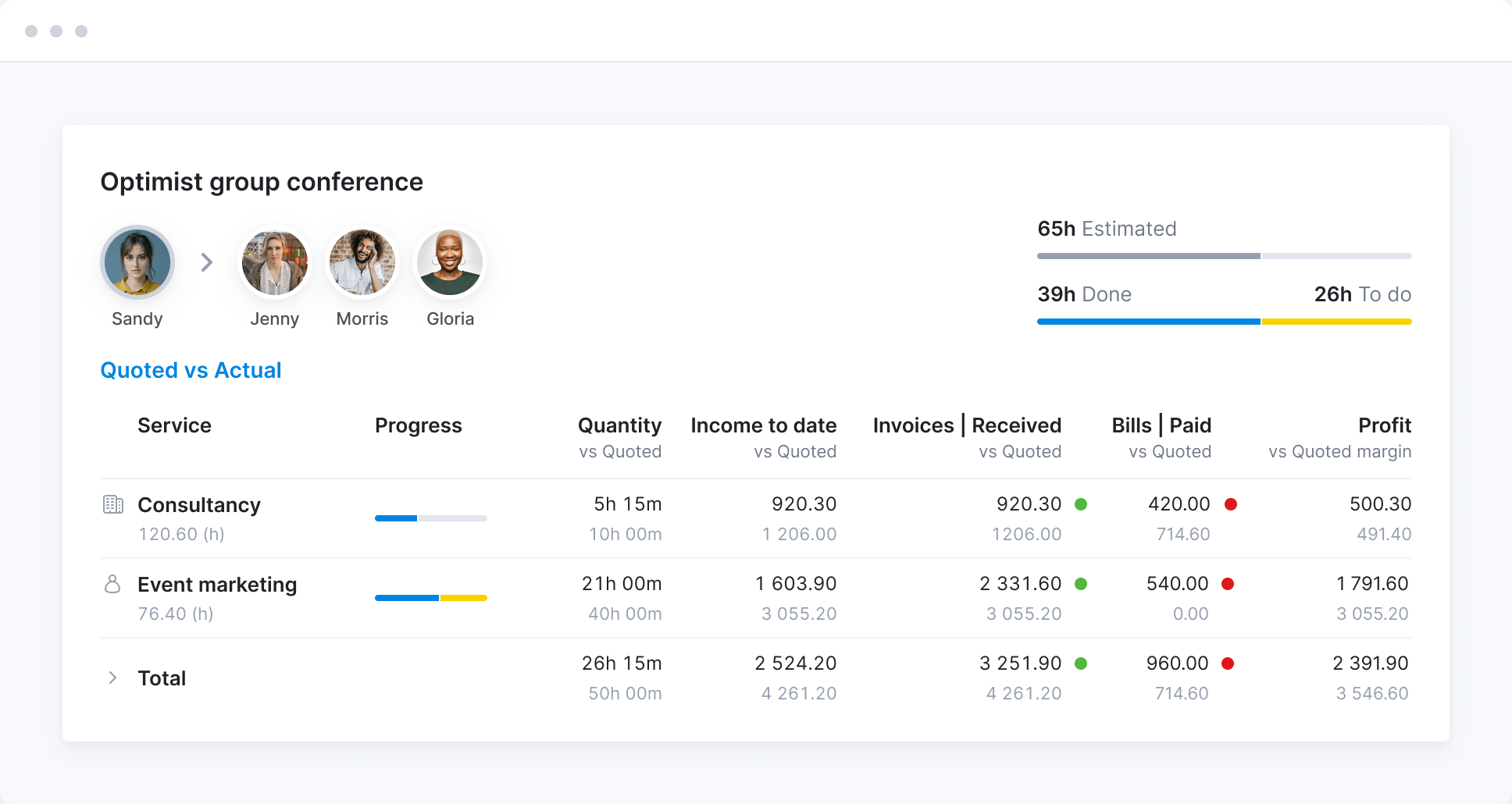 Make sure you're profitable
Use Scoro to track project budget burndown and payments in real time. Compare estimated income, cost, and time with actual results at a service level or by roles. If the project scope increases, simply issue a quote to agree on an additional budget.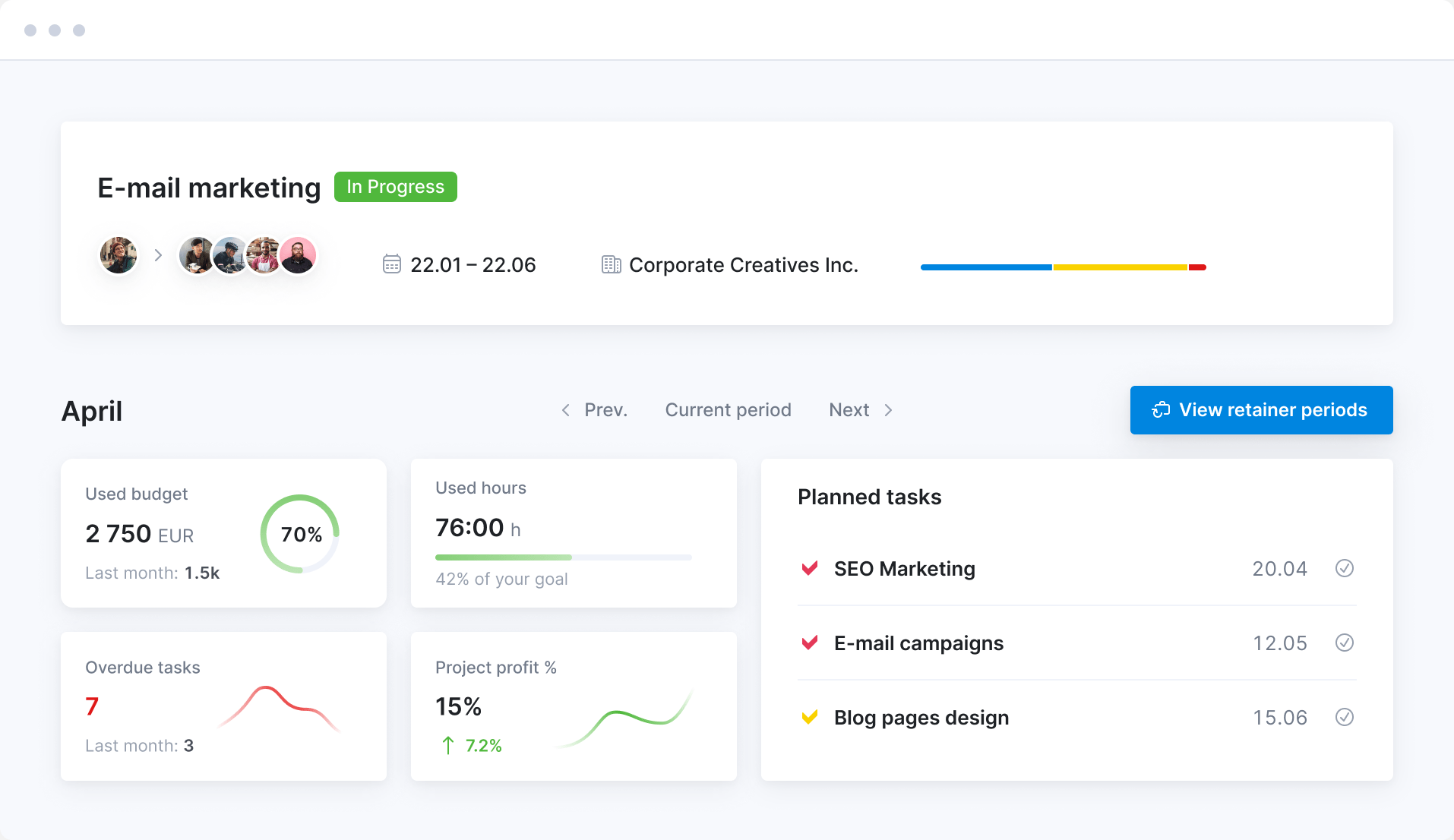 Stop the juggling act
Using multiple tools that just don't talk to each other hinders productivity. Simplify your operations by unifying sales, delivery and finance teams under one roof. Manage the entire project lifecycle from the first quote to the final invoice in a single platform.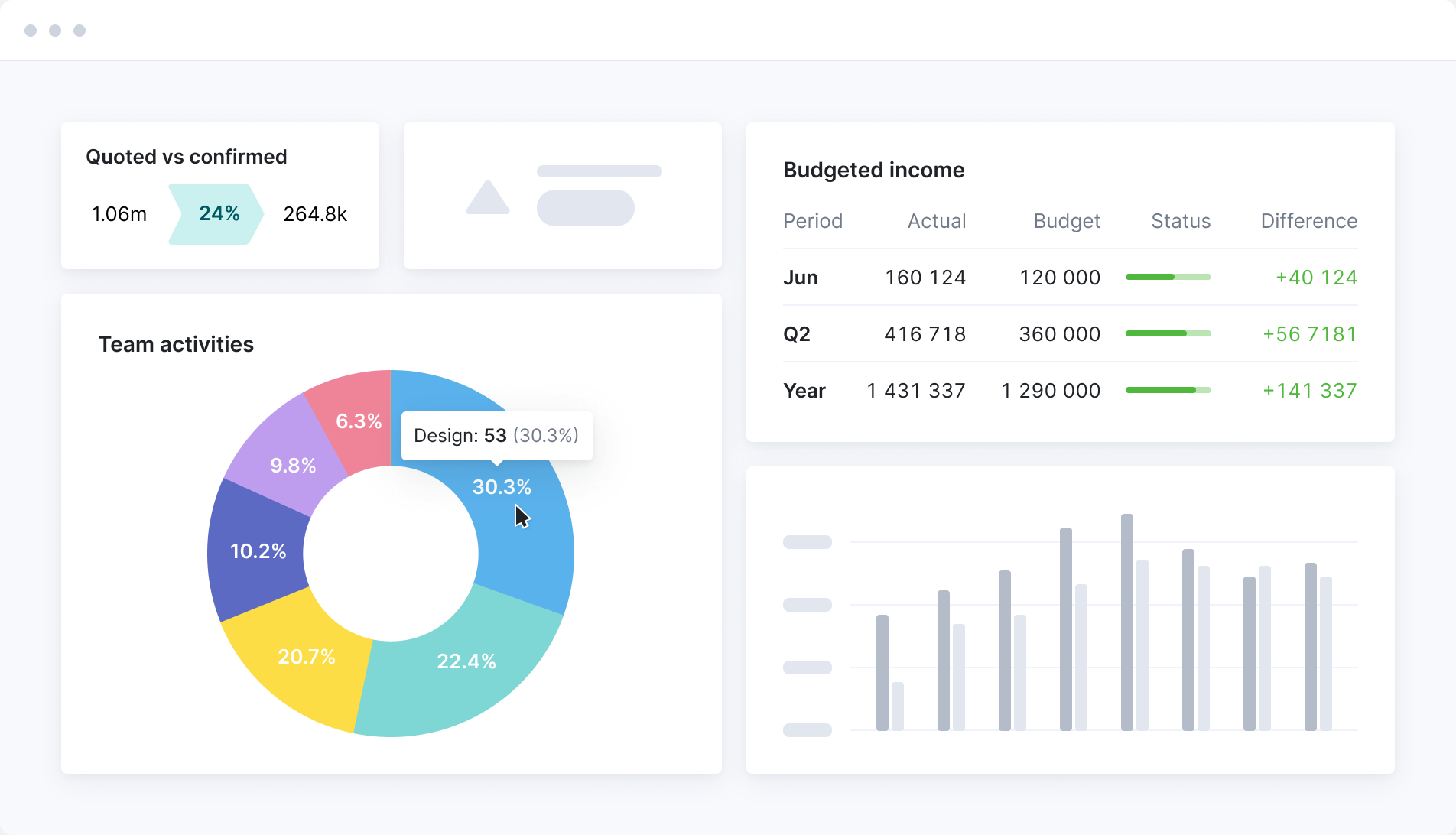 Personalize dashboards
Customize your dashboard to consolidate all your KPIs and metrics and quickly prioritize what's important. Team members can monitor one or more dashboards to stay on track with their individual, team, or company-wide goals.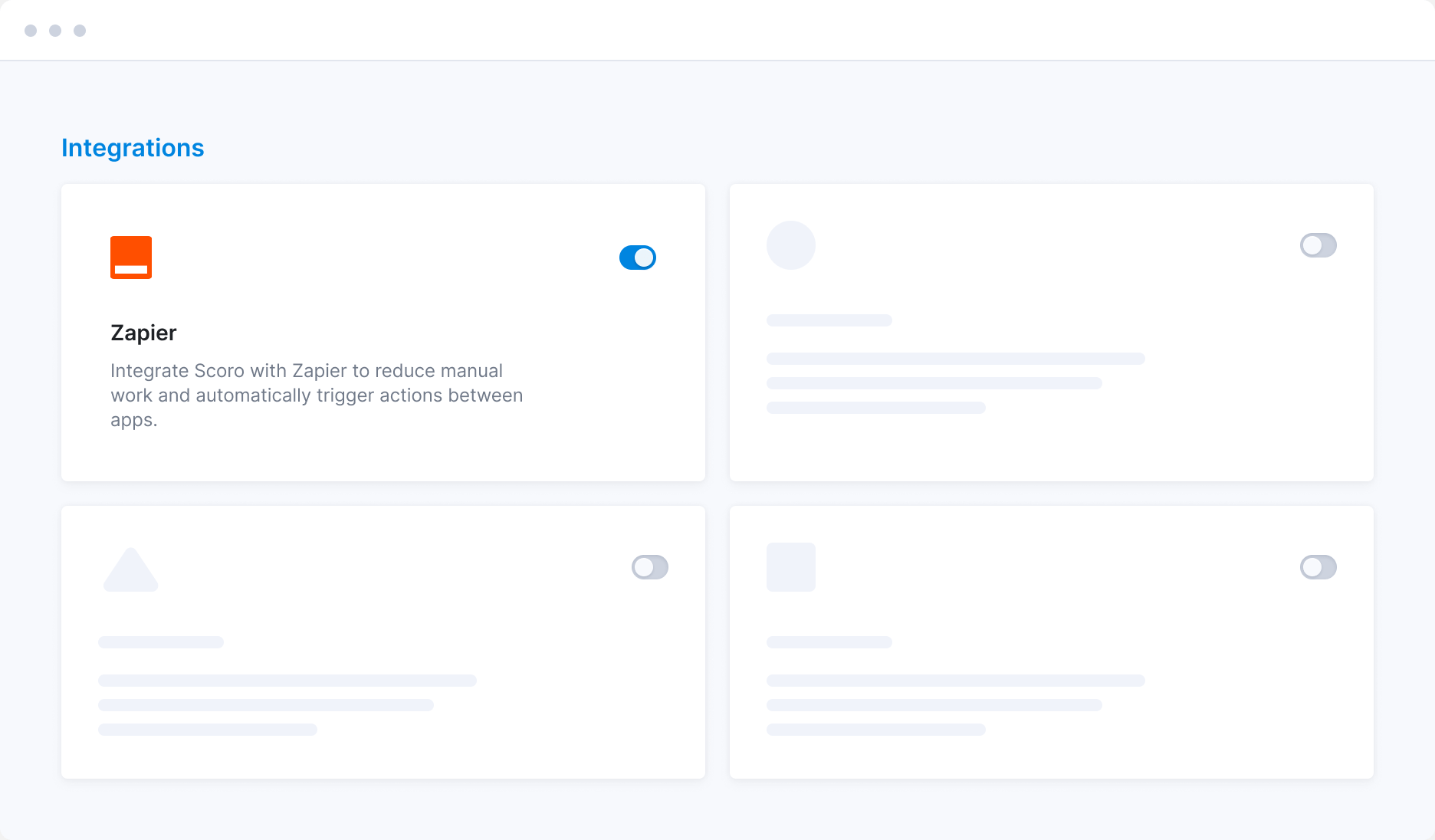 Connect your tech stack
Want to keep some of your favorite marketing and CRM tools? Connect your preferred apps by using Zapier or API.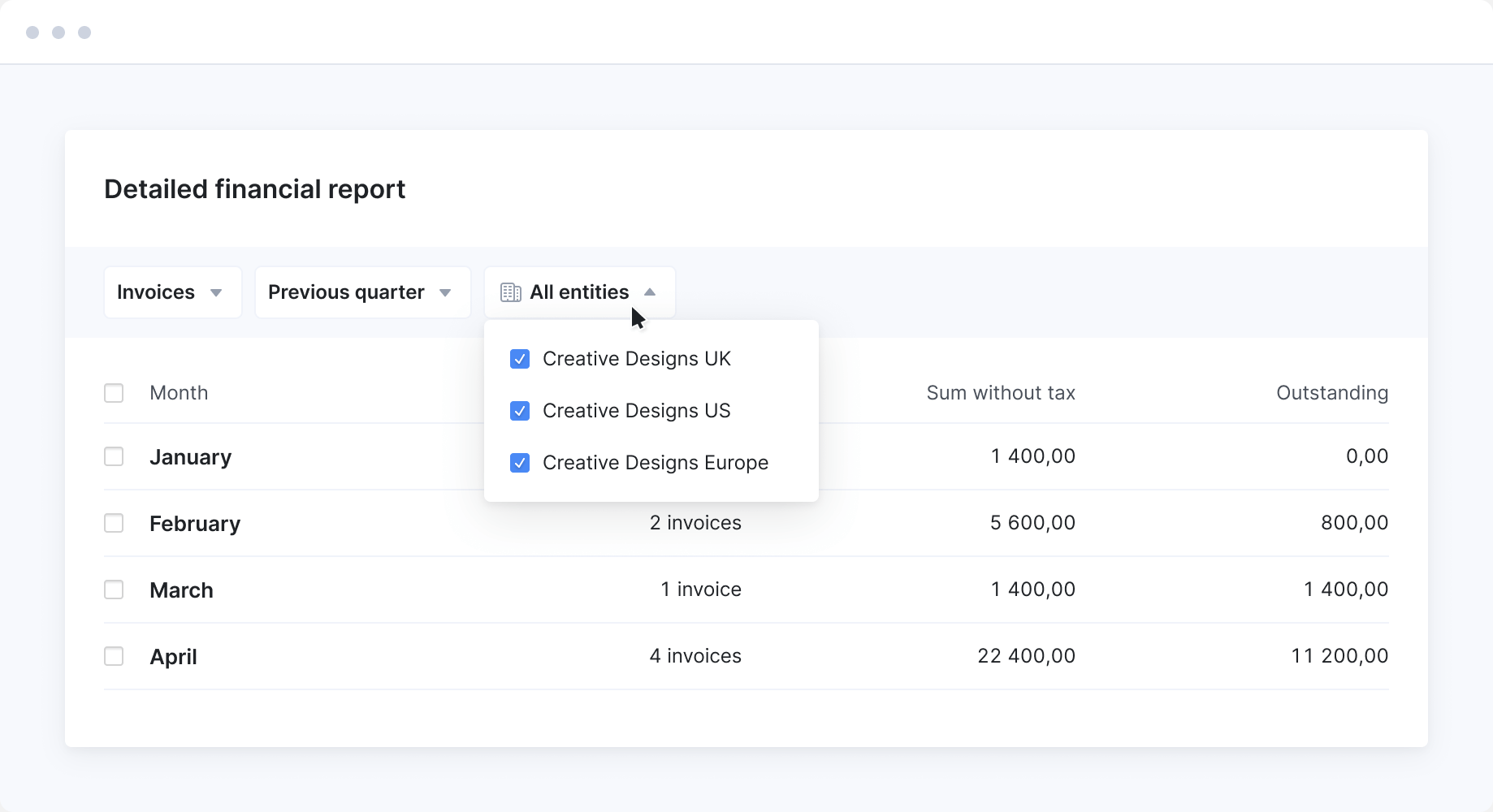 Run your business globally
Manage finances in multiple currencies and invoice customers in different markets. Do you have global offices? Each entity can run its financials separately while you enjoy group-level reporting and collaboration.
Connect your favorite apps and tools
Have some other vital tools you wish to sync with Scoro? Integrate what you need and harness the power of consolidated data in Scoro.
We feel that we finally have a tool that enables us to grow – and that will scale as we add more people to the team.
Tyler Webb-Harding, Operations Director
StrategiQ
We looked at many tools, so I can confidently say that there's no other platform as thoughtfully and logically designed as Scoro.
Harv Nagra, Group Director of Operations
SAENTYS
Scoro has ensured my team is not overworked, resources are used optimally, and less time is wasted on project management confusion.
Anna-Kaisa Reed, Art Director and Design Team Manager
Aava & Bang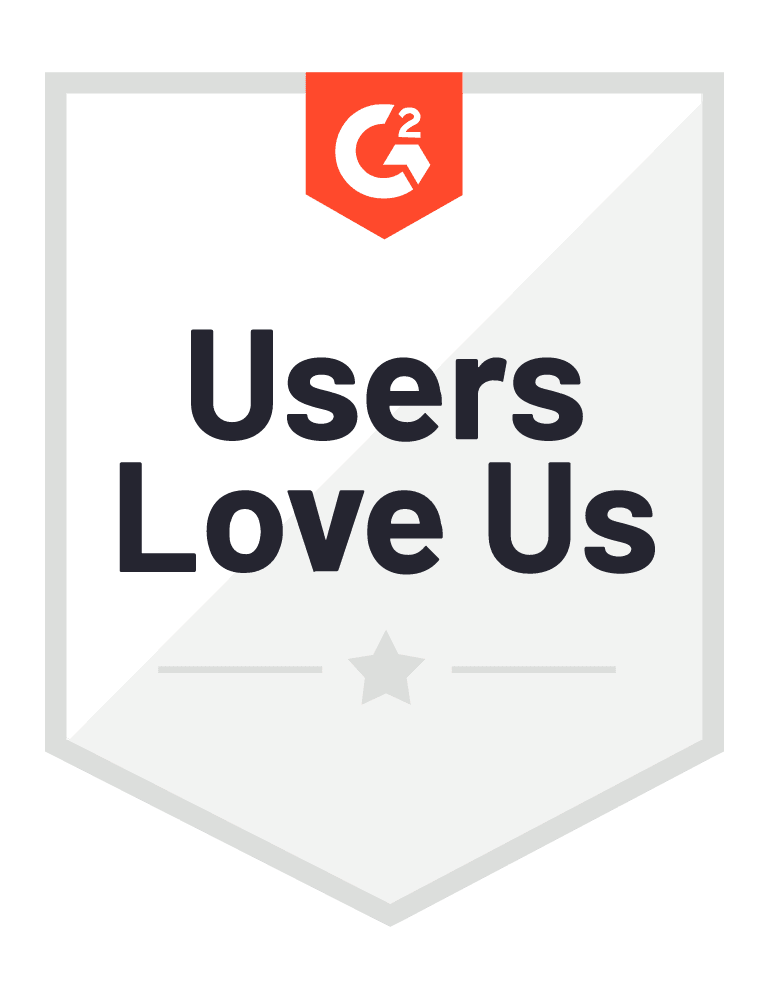 Start a free trial
Tour the product and try Scoro for free for 14 days, no credit card required.
Try for free