Tasks, progress and budgets - all on one page.
Work management
Manage your team's work and get a real-time overview of what is done and yet to be done for the project.
Budgeting
Track costs and expenses and create budgets to compare these against actual results in real time.
Reporting & Overview
Track both the actual and billable time. See all project related information, sales documents and files on one page.
Save 8+ hoursevery week.
No more shuffling between timesheets and emails. Manage and track your projects from start to finish – all in one place.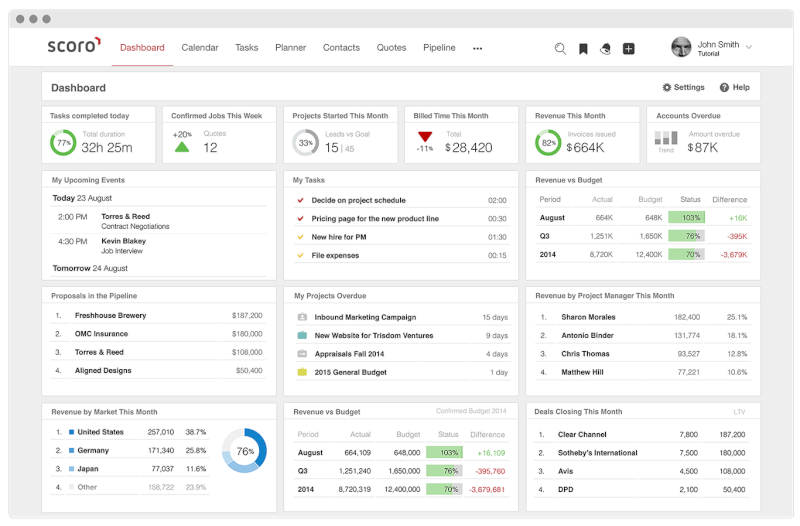 Real-time overview
Oversee every aspect of your project performance on one dashboard
Display all the important data such as planned work, upcoming meetings, crossed budgets, etc.
Customize your dashboard with unlimited widgets, metrics, etc. to track every KPI.
Integrate Scoro with your currently used software to track and monitor all your data in one system.
Trusted by 10,000+ usersin 30 countries.
In addition to tracking projects' progress, Scoro gives you the tools to plan your team's work, track time, manage clients, and compile quotes, invoices and much more.
Thanks to that, you can save up to 55% of the time you're currently spending on communication, meetings, and searching for information.
Moreover, you'll be able to track and improve your results in real time.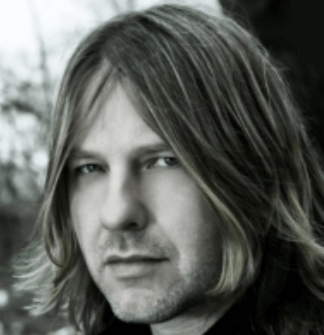 We spent a long time looking at different solutions but chose Scoro because it offered everything we needed at a cost effective price.

Bill Page