A complete overview of your team's work.
No more missed deadlines.
Sit back, everything's under control
Scoro project KPI dashboard lets you monitor all the relevant metrics and charts in real-time.
Make complex projects simple
Plan, manage & track your team's work, and get a complete overview of your project progress.
Complete projects on budget
Log your time and manage project resources with ease. No timesheets or emails involved.
SAVE HOURS OF YOUR TEAM'S TIME
Plan and track your projects from start to end, – all in one system. Now more shuffling between timesheets and emails.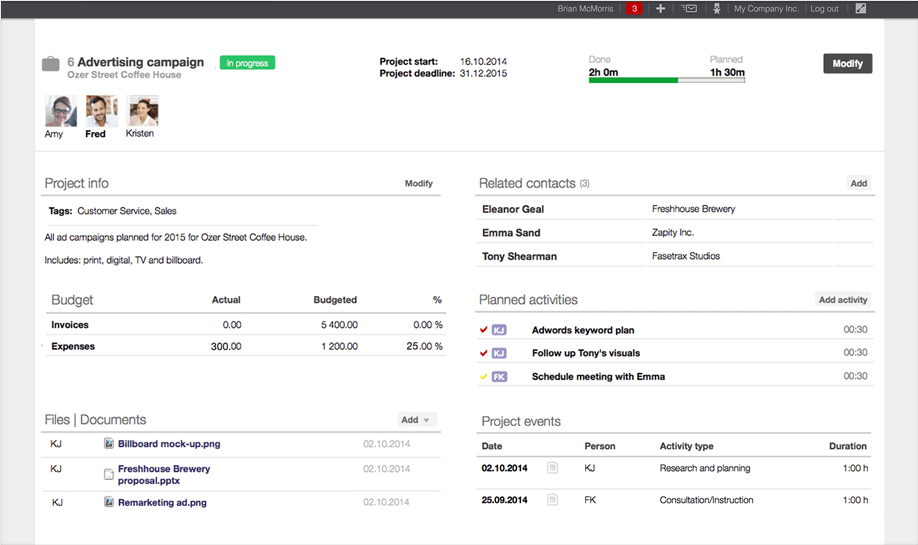 PROJECT MANAGEMENT:
Bring more structure to your work.
Create, manage, and track an unlimited number of projects.
Review projects with ease in a 360-degree project view. See your scheduled tasks and meetings, time spent and billed, related invoices and expenses, and files.
Enjoy seamless collaboration: Every project comes with custom statuses, comment sections, and tags to track progress and collaborate.
DASHBOARD:
Get real-tim answers to all your questions.
Get a quick overview of every aspect of your team's work and your company's performance – in a matter of seconds.
Make the dashboard the centre of your work and add unlimited widgets, metrics, and charts to private and shared team dashboards.
Display relevant information such as current projects, upcoming events, recently added files, overdue tasks, etc.
See everyone's schedule in a shared team calendar and know where they're at and what they're working on.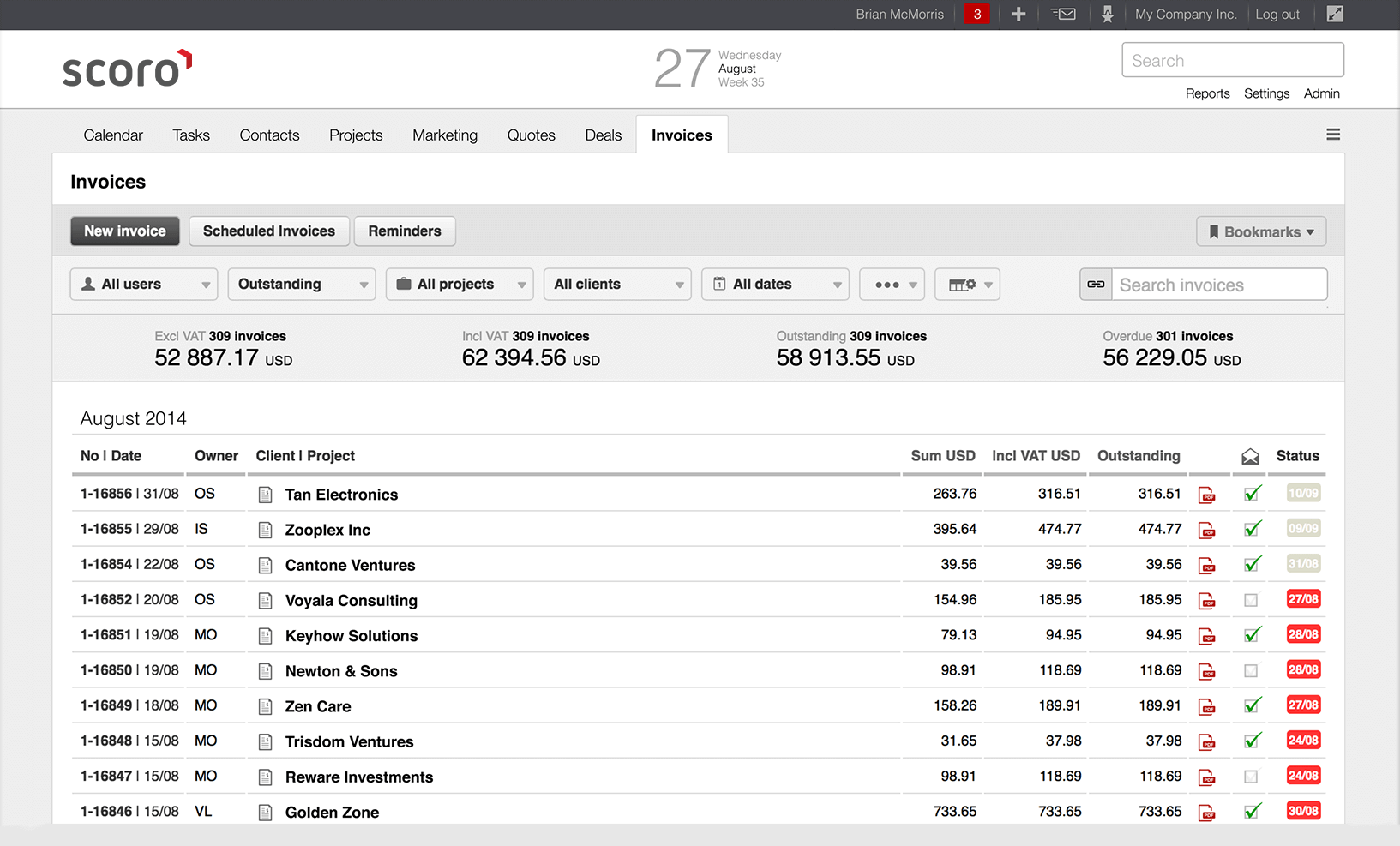 WORK TRACKING & BILLING
Say goodbye to messy timesheets and save countless hours.
Track every minute worked (both actual and billable time), and compile invoices based on your work reports.
Send invoices in a few clicks with pre-designed templates; and issue sales, prepayment and credit invoices – all in one solution.
Manage your client base in Scoro for effortless collaboration and billing