More than Harvest alternative: don't just deliver projects, make sure you're profitable
Sell, plan, track, and bill your time in a single system, and gain total visibility and control over your resource capacity and profitability.
Why upgrade to Scoro?

Simplify operations
Manage the entire project lifecycle from the first quote to the final invoice from one place.

Plan resources
Ensure efficient skill and time usage, balance workloads, and set realistic project delivery timelines.

Track progress
Compare estimated costs and revenue with actual results and ensure your projects progress on time and budget.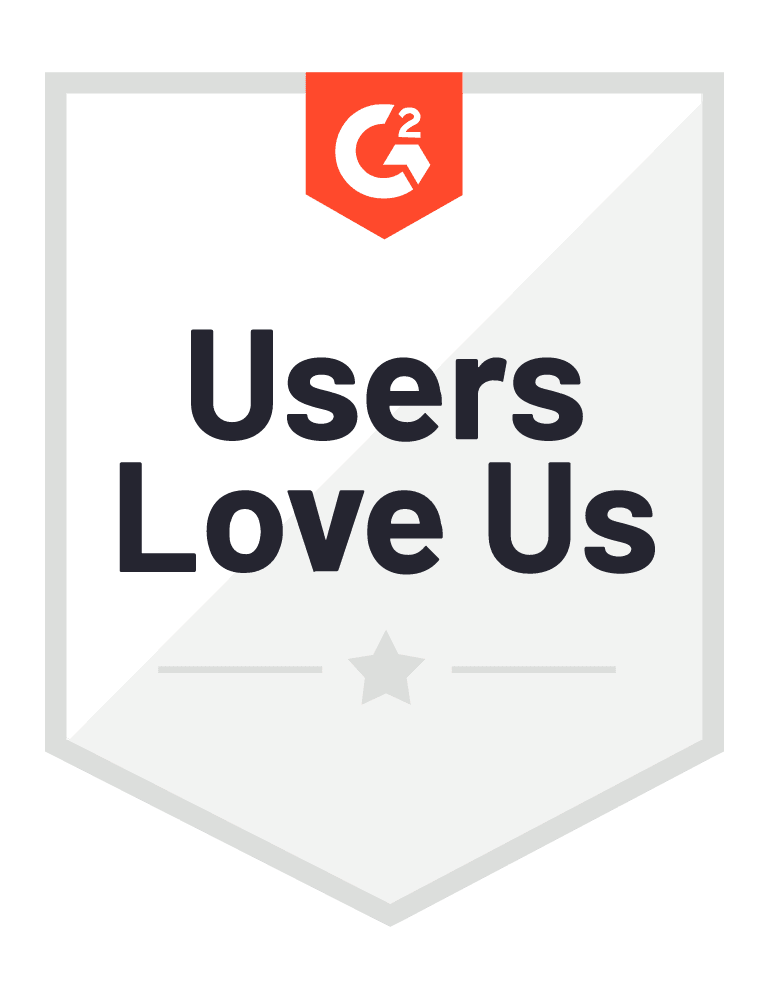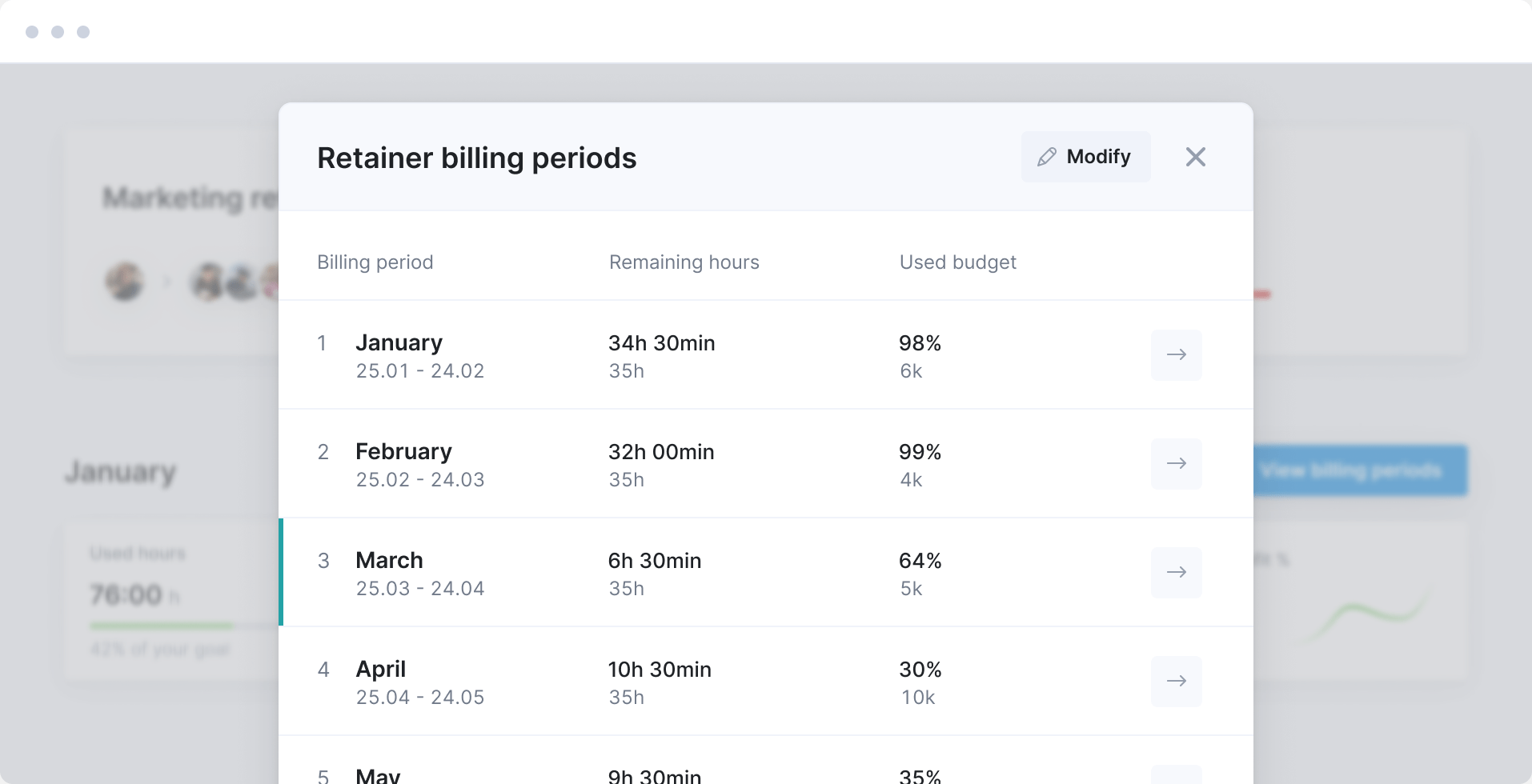 Deliver any project successfully
From fixed-fee to time and materials and retainer projects. Manage every aspect of your work within a single system—from sales and planning to delivery and invoicing.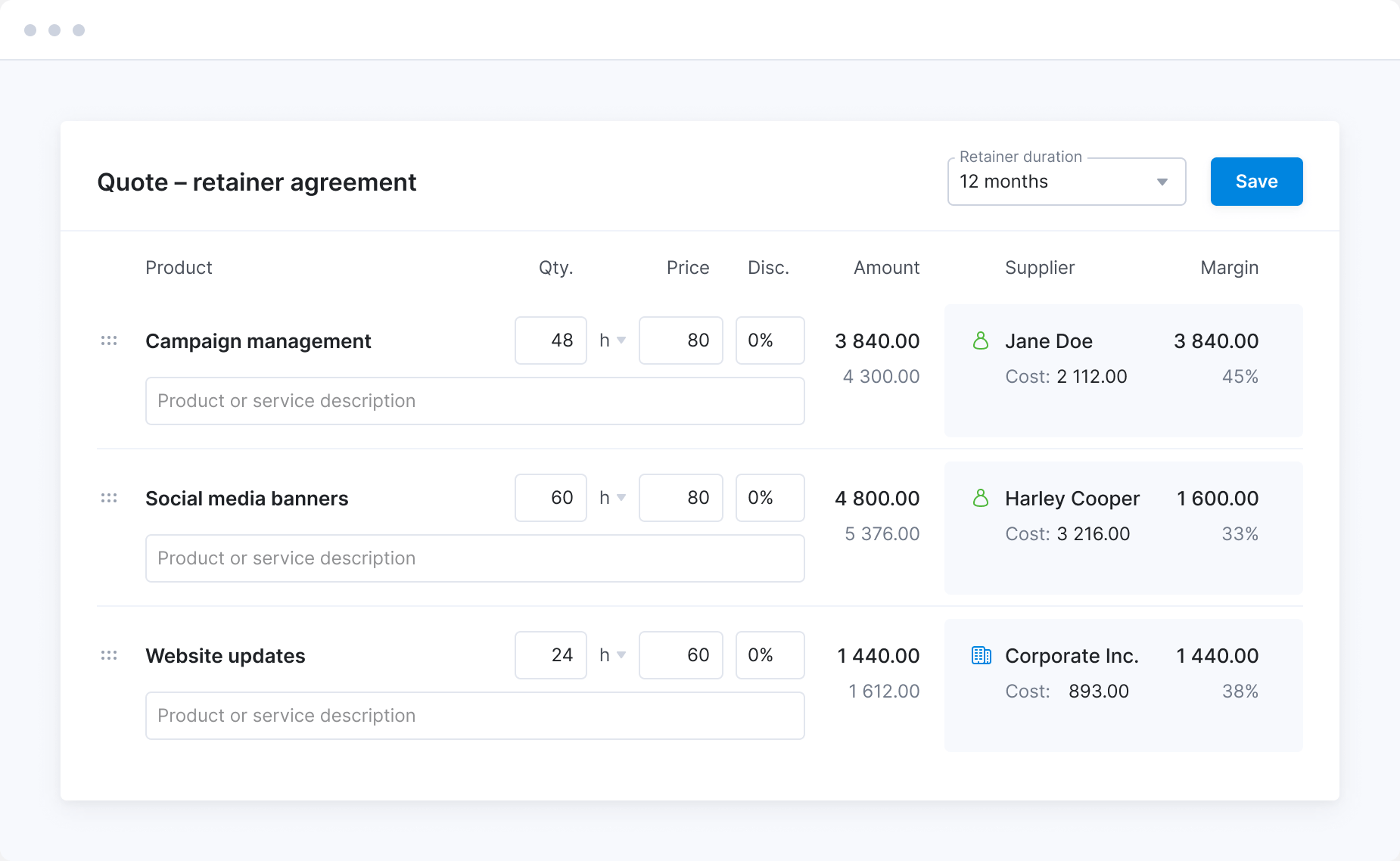 Streamline planning with quotes
Build project quotes for clients and estimate delivery costs in one view. Share quotes with customers via a link for instant feedback.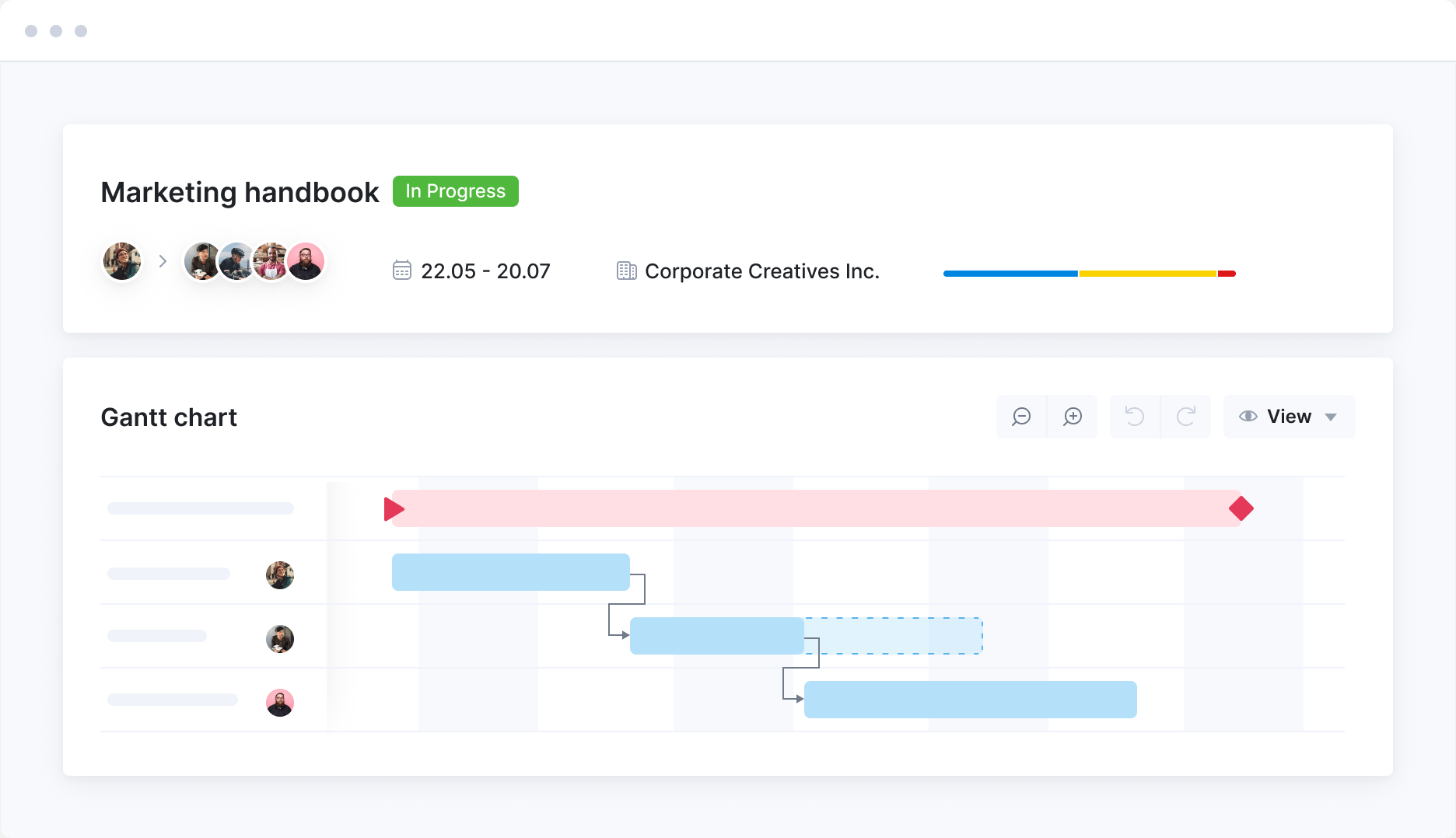 Visualize project delivery
Turn approved quotes into complete project plans in a few clicks. Illustrate project delivery timelines and track progress in Gantt chart. Share Gantt with stakeholders for real-time progress updates.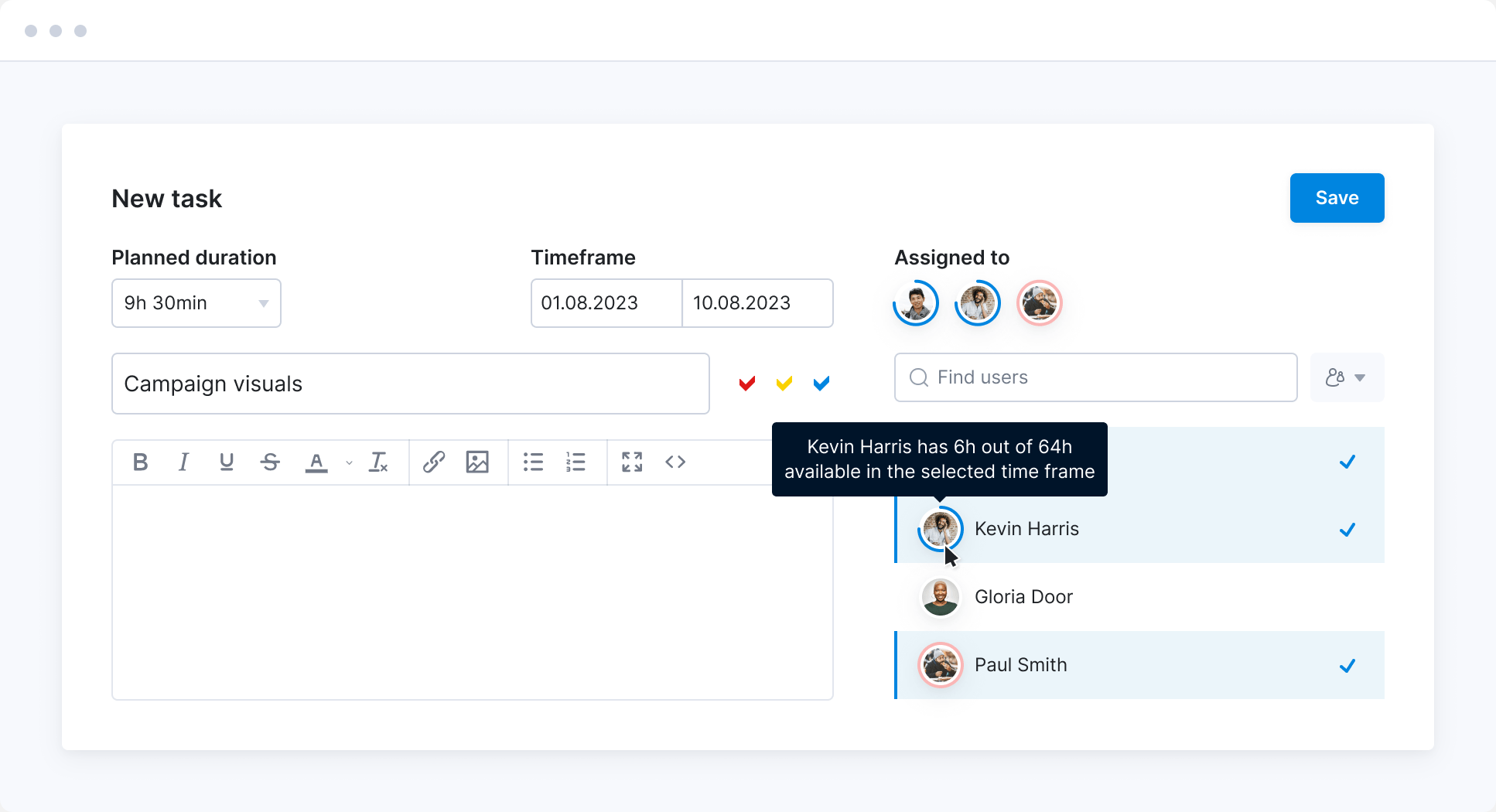 Plan resources
Get a clear overview of who is available to work on a project. Assign tasks based on capacity to ensure successful project delivery. Know when to bring in more work to keep employees productive.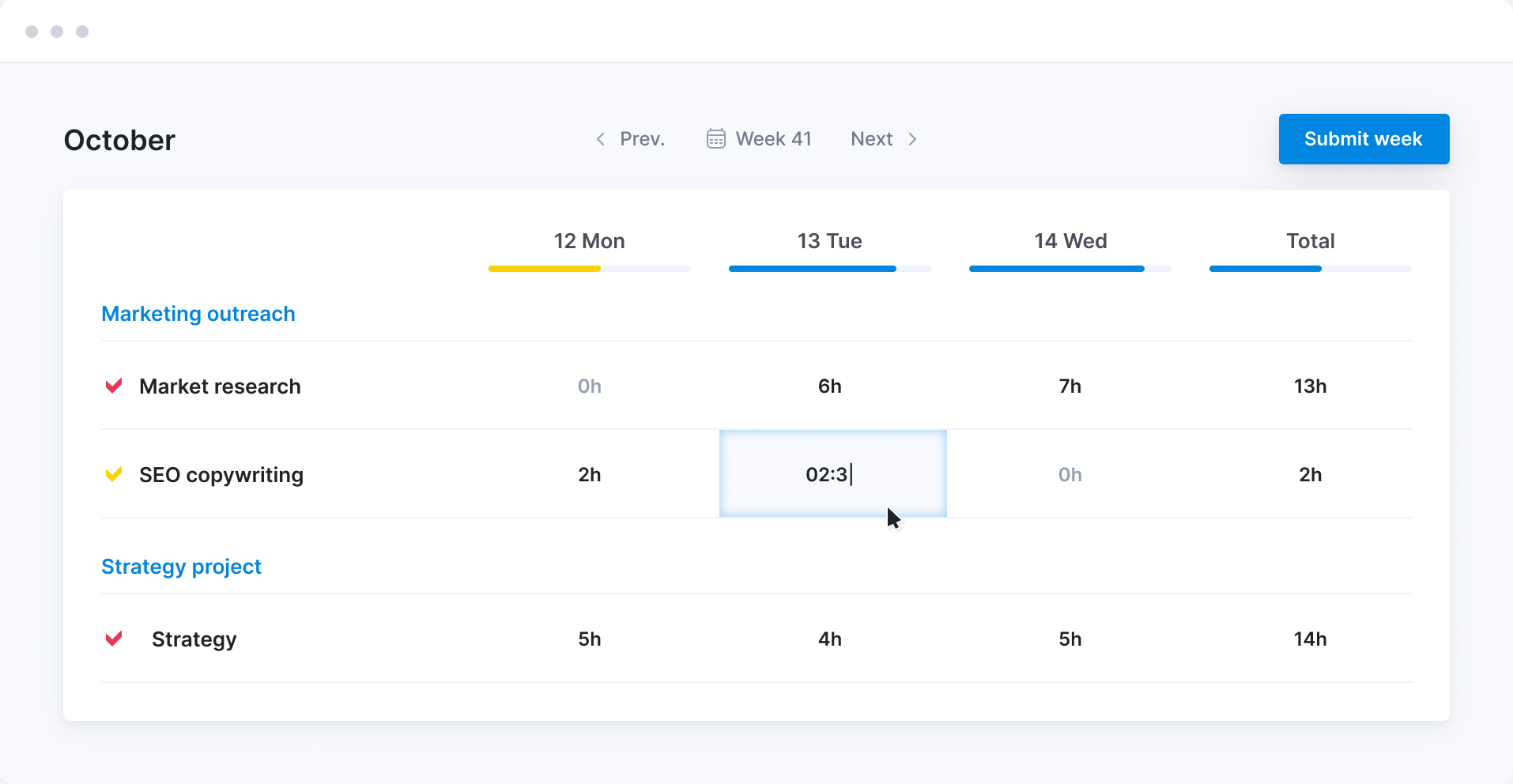 Automate time tracking with timesheets
Timesheets are prepopulated based on assigned tasks, so it is easy for everyone to log time against the right activities.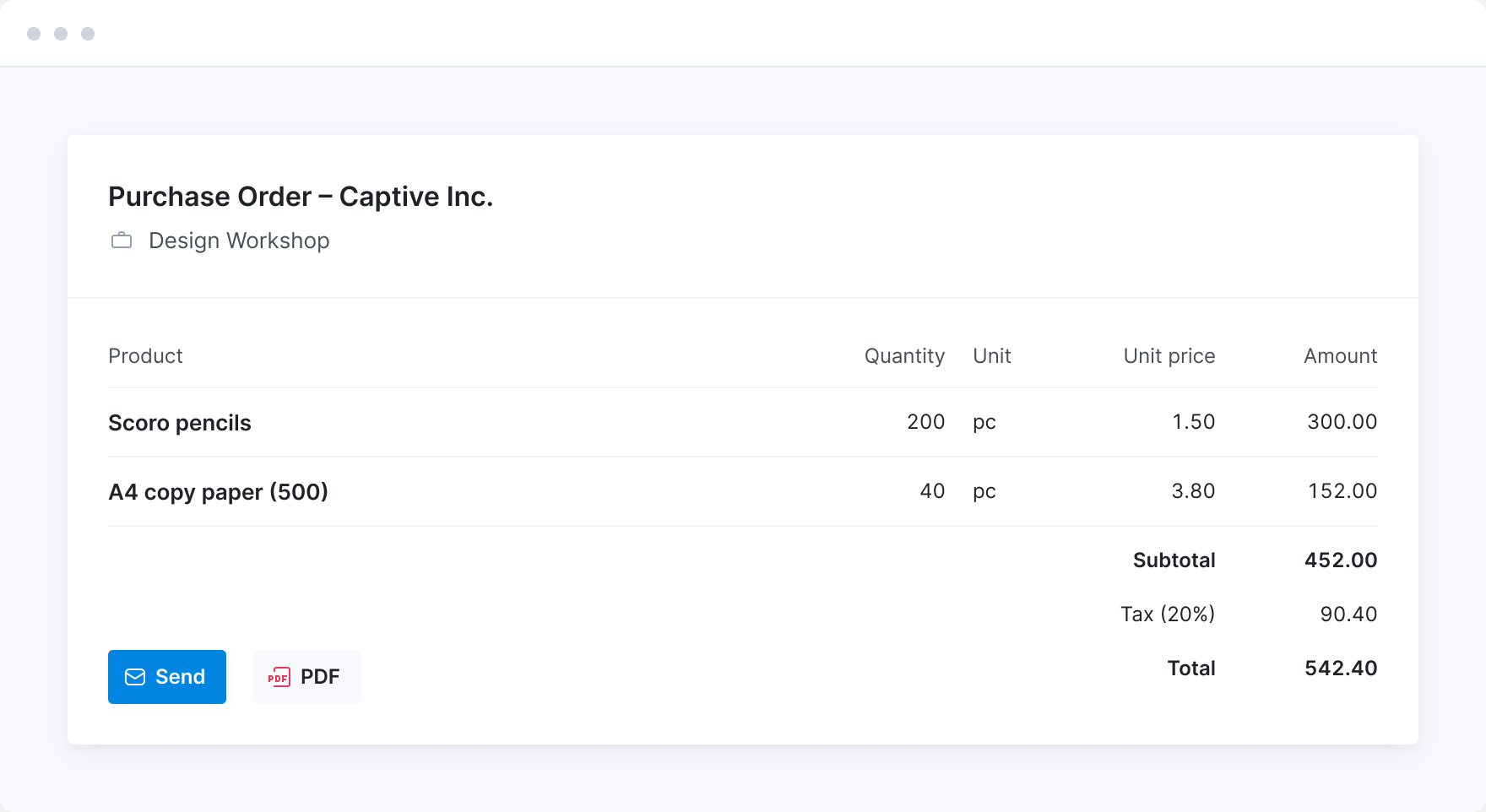 Generate purchase orders
Issue purchase orders to keep track of your supplier agreements. See what you've ordered and understand how much of your cost budget is already allocated.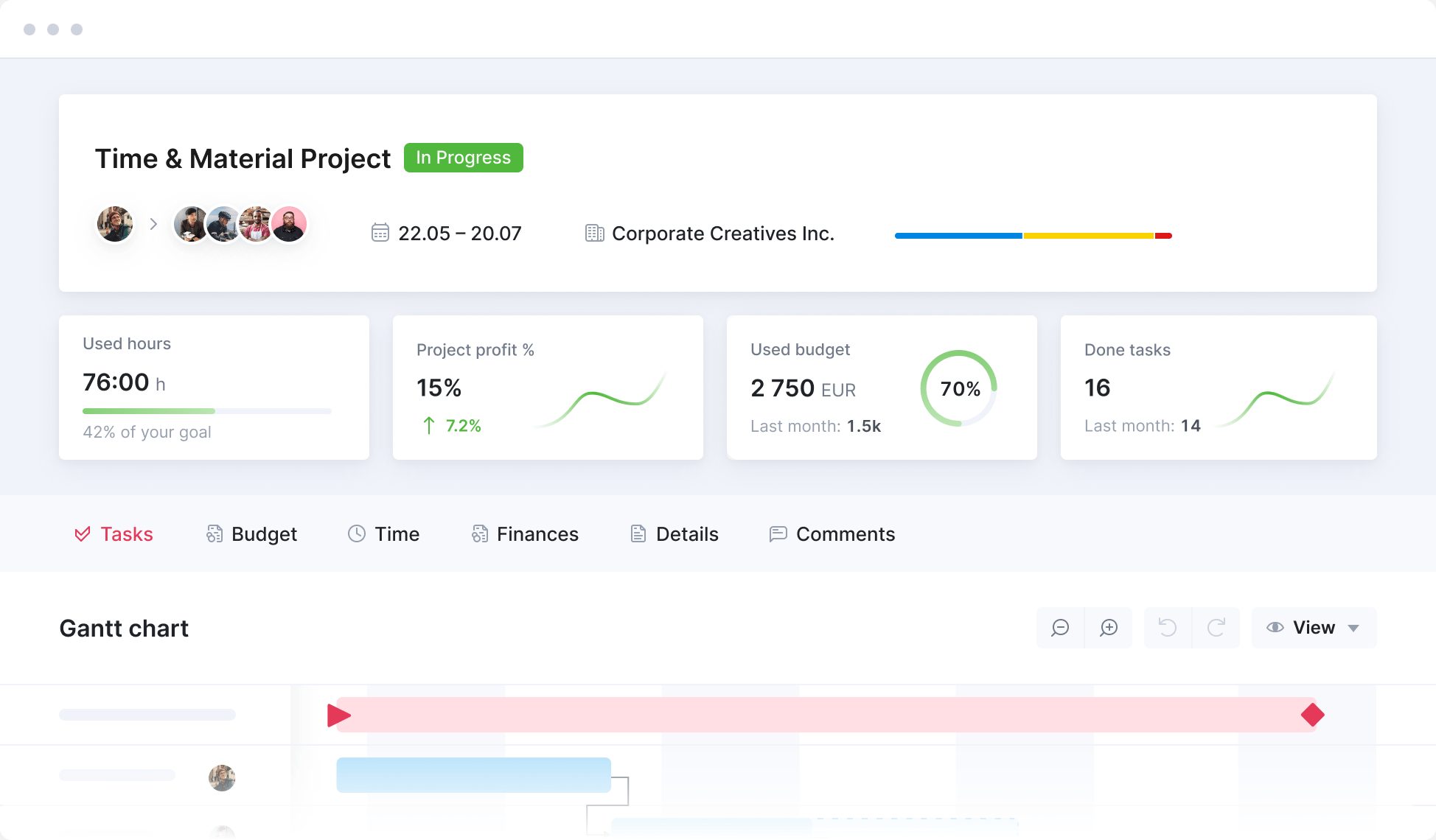 Make sure you're profitable
Control project budget by managing labor costs, expenses, and supplier bills in one platform. Gain a complete view of your project profitability without manually consolidating financial and time usage data in separate spreadsheets.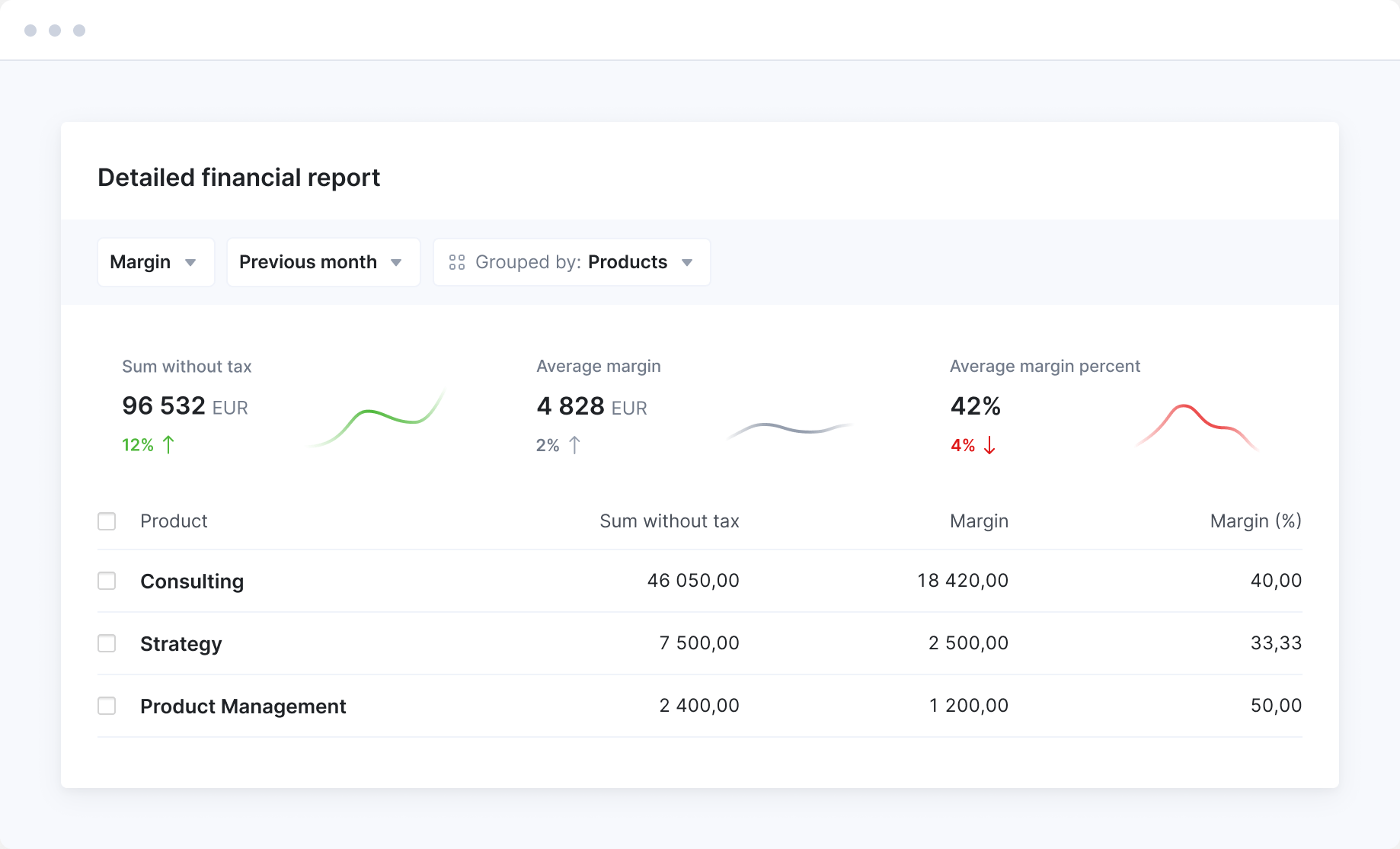 See where your team's time goes
Gain insights into team productivity and profitability by tracking time spent on billable vs non-billable work. Compare the actual time and budget burndown to estimates. Analyze completed work to identify profitable clients, projects, services, or teams.
Personalize your dashboards
Customize your dashboard to consolidate all your KPIs and metrics and quickly prioritize what's important. Team members can monitor one or more dashboards to stay on track with their individual, team, or company-wide goals.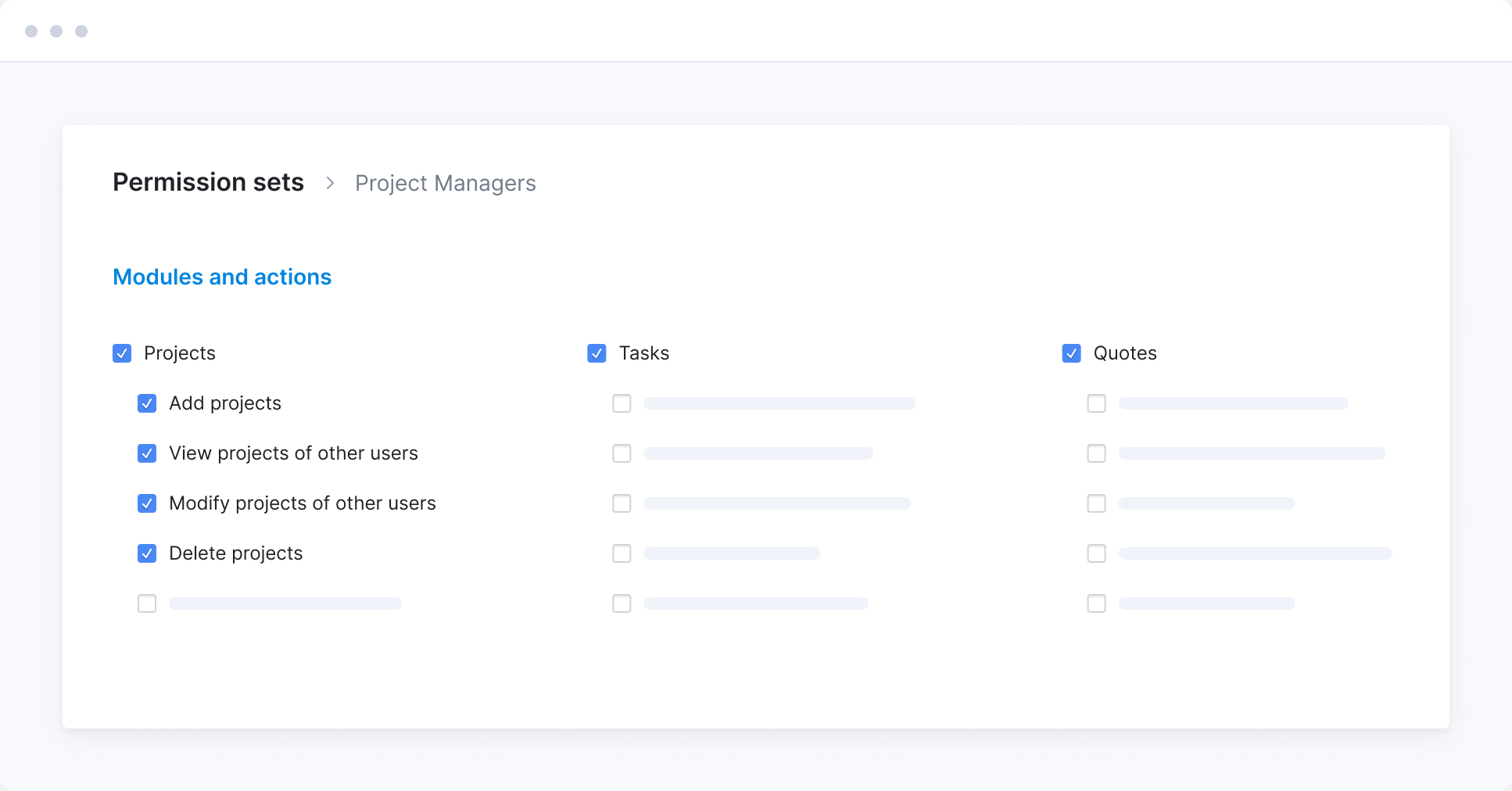 Share only what's relevant
Set up granular user permissions to ensure everyone sees only the information and features relevant to their role. For example, financial information can be hidden from delivery specialists.
Connect your favorite apps and tools
Have some other vital tools you wish to sync with Scoro? Integrate what you need and harness the power of consolidated data in Scoro.
Start a free trial
Tour the product and try Scoro for free for 14 days, no credit card required.
Try for free