Track what matters with real-time reports
Gain a complete view of your resource capacity and profitability. Take these insights to make strategic decisions and optimize your business performance.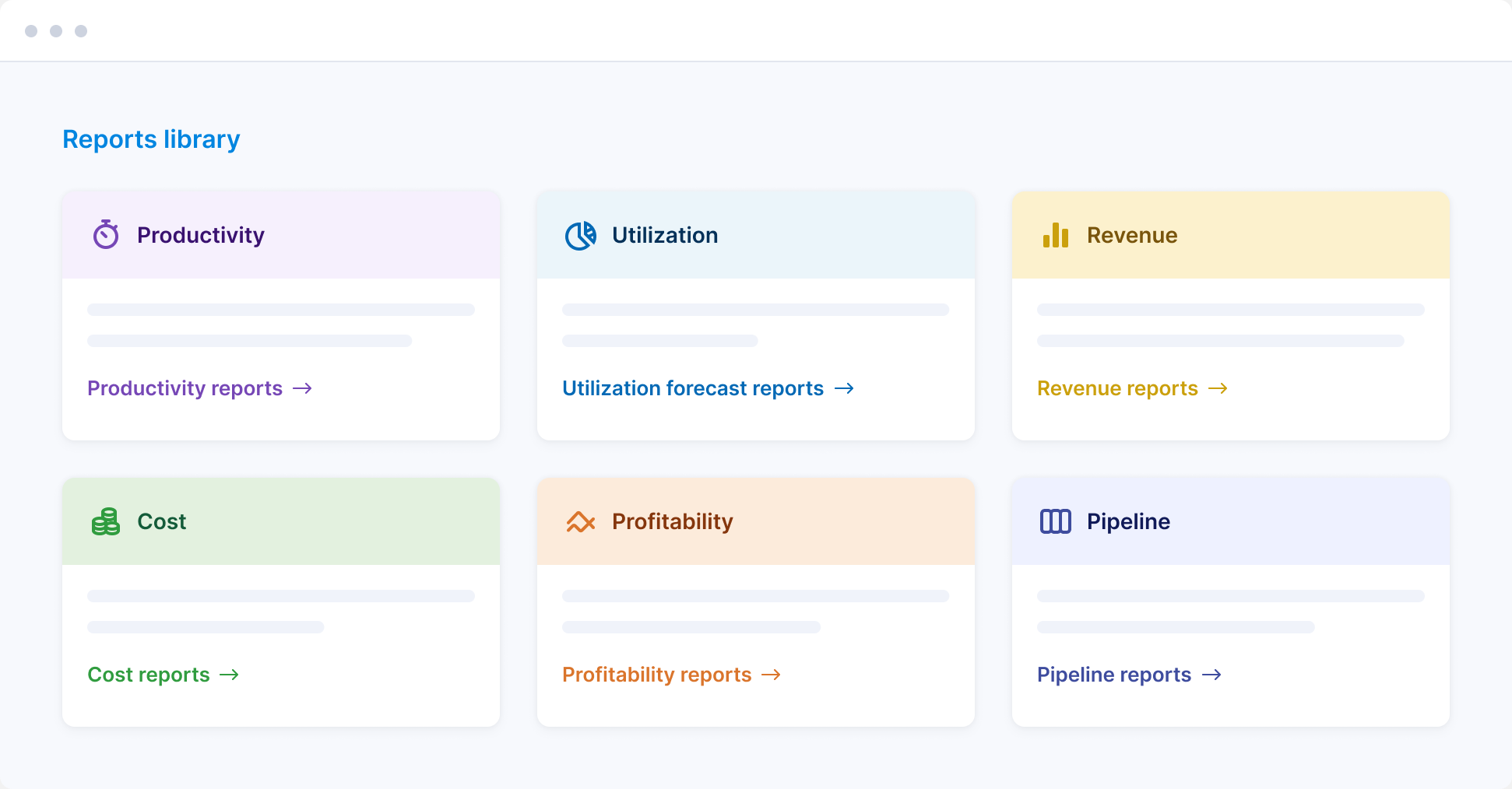 Track what matters
Delve into expert-built report templates covering productivity, utilization, revenue, cost, profitability, and sales. Use these insights to optimize your business performance.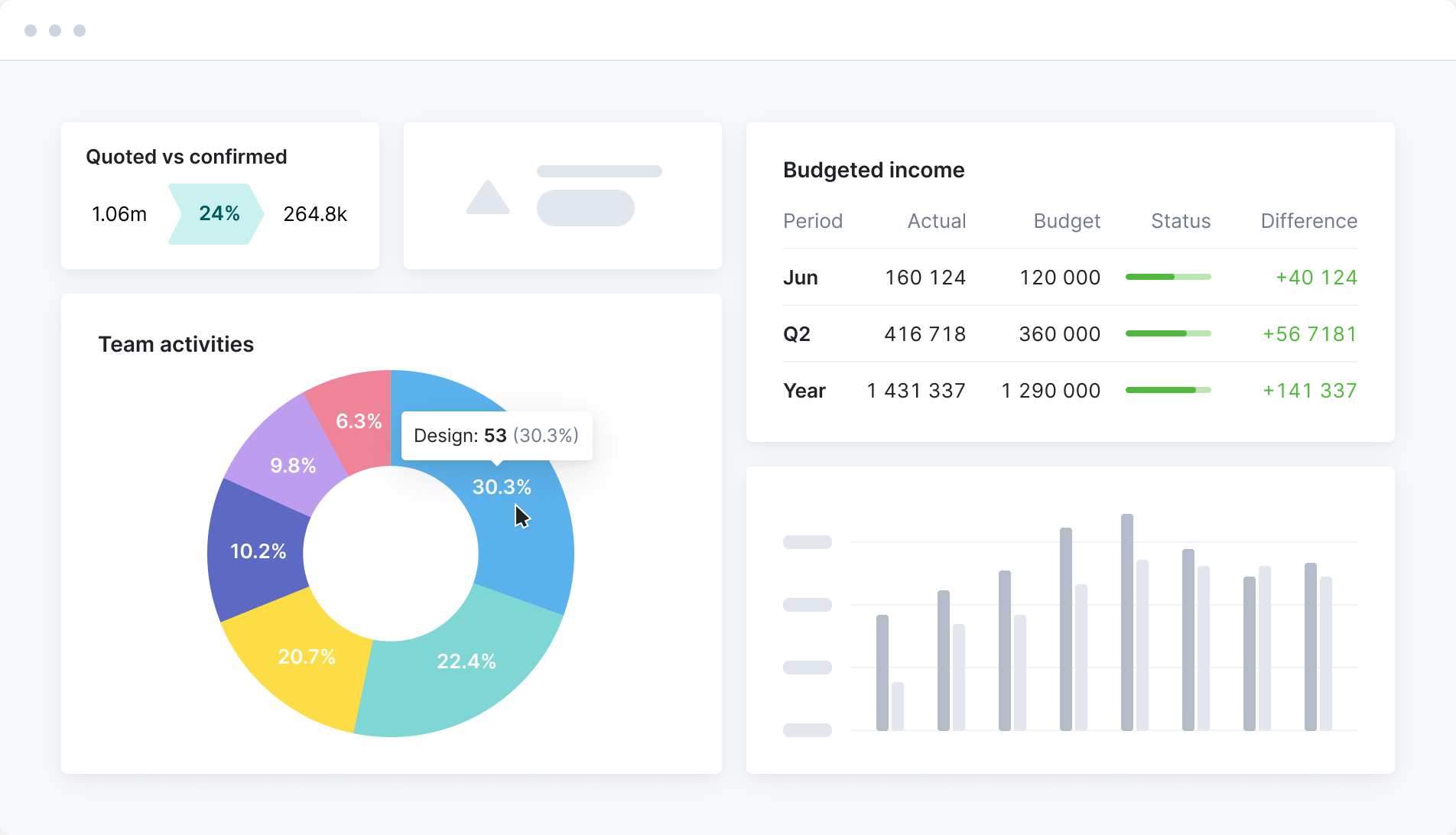 Real-time dashboards
Customize your dashboard to consolidate all your KPIs and metrics. Quickly prioritize what's important and steer your business based on real-time insights. Each team member can monitor one or more dashboards to stay on track with their individual, team, or company-wide goals.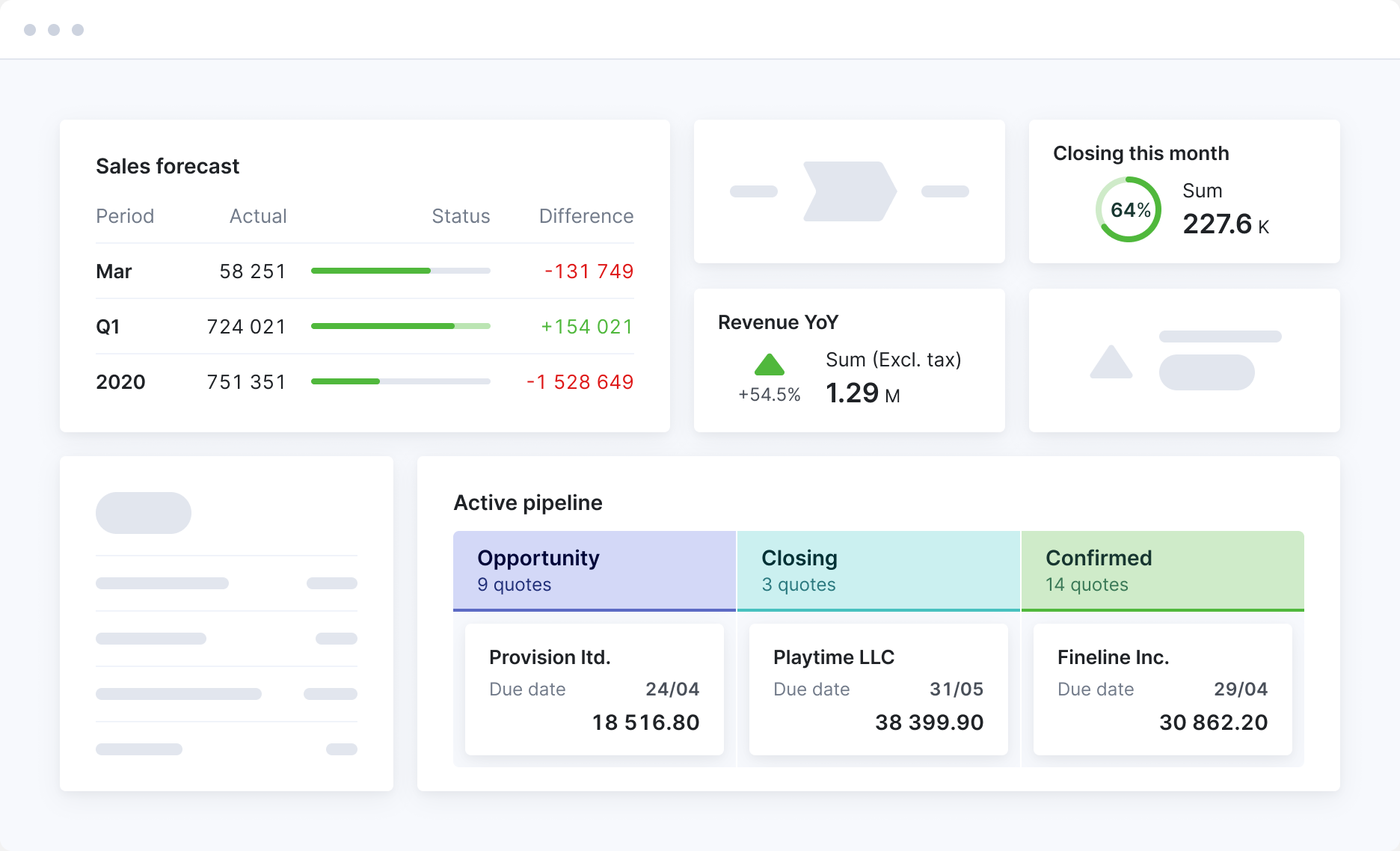 Ensure steady revenue
Forecast revenue, monitor closing probability, and act promptly if you need to find more business opportunities.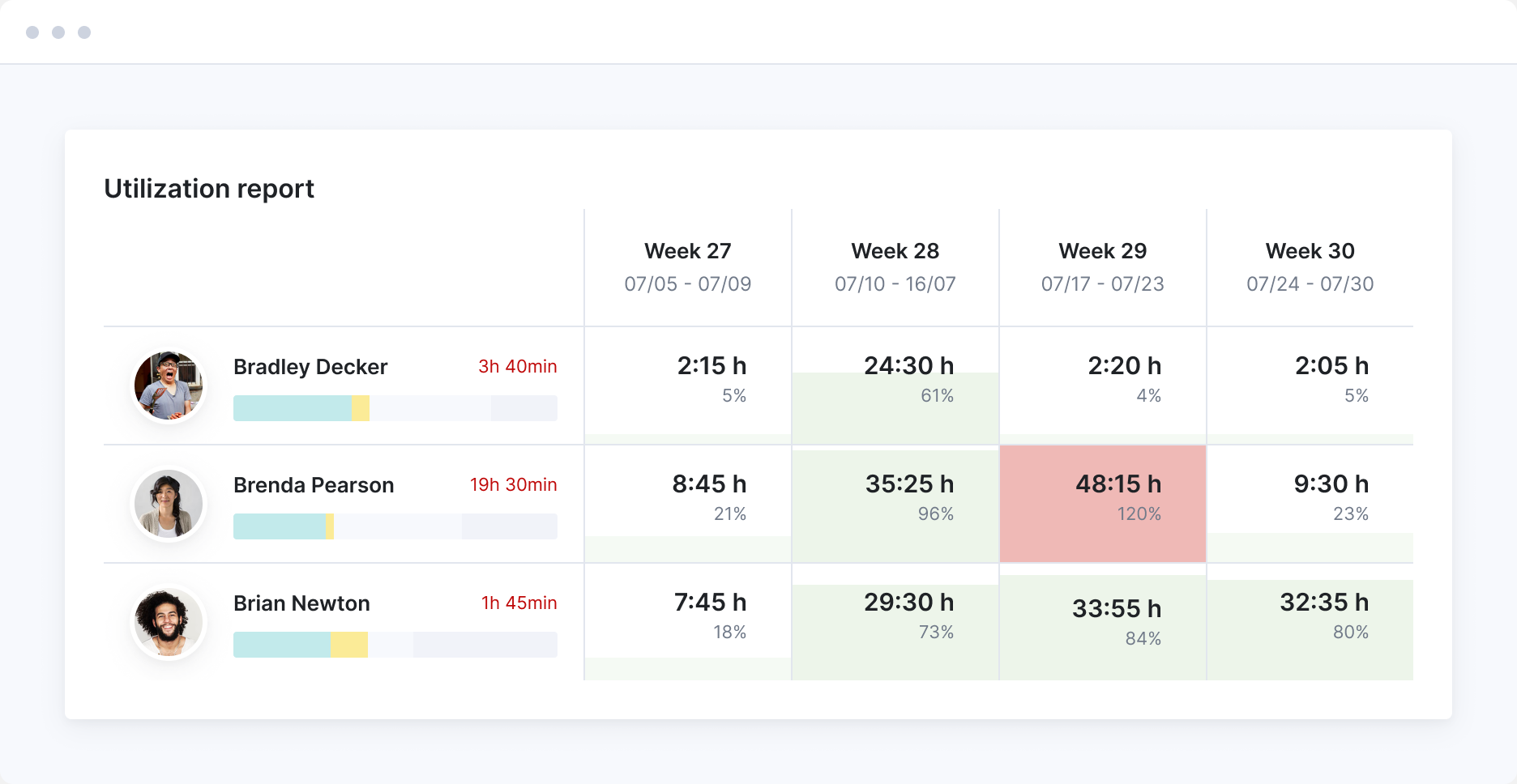 Balance workloads
Spot resource shortages before they happen. Make proactive decisions on outsourcing or hiring to balance your team's workloads. Know when to bring in more work to keep employees productive.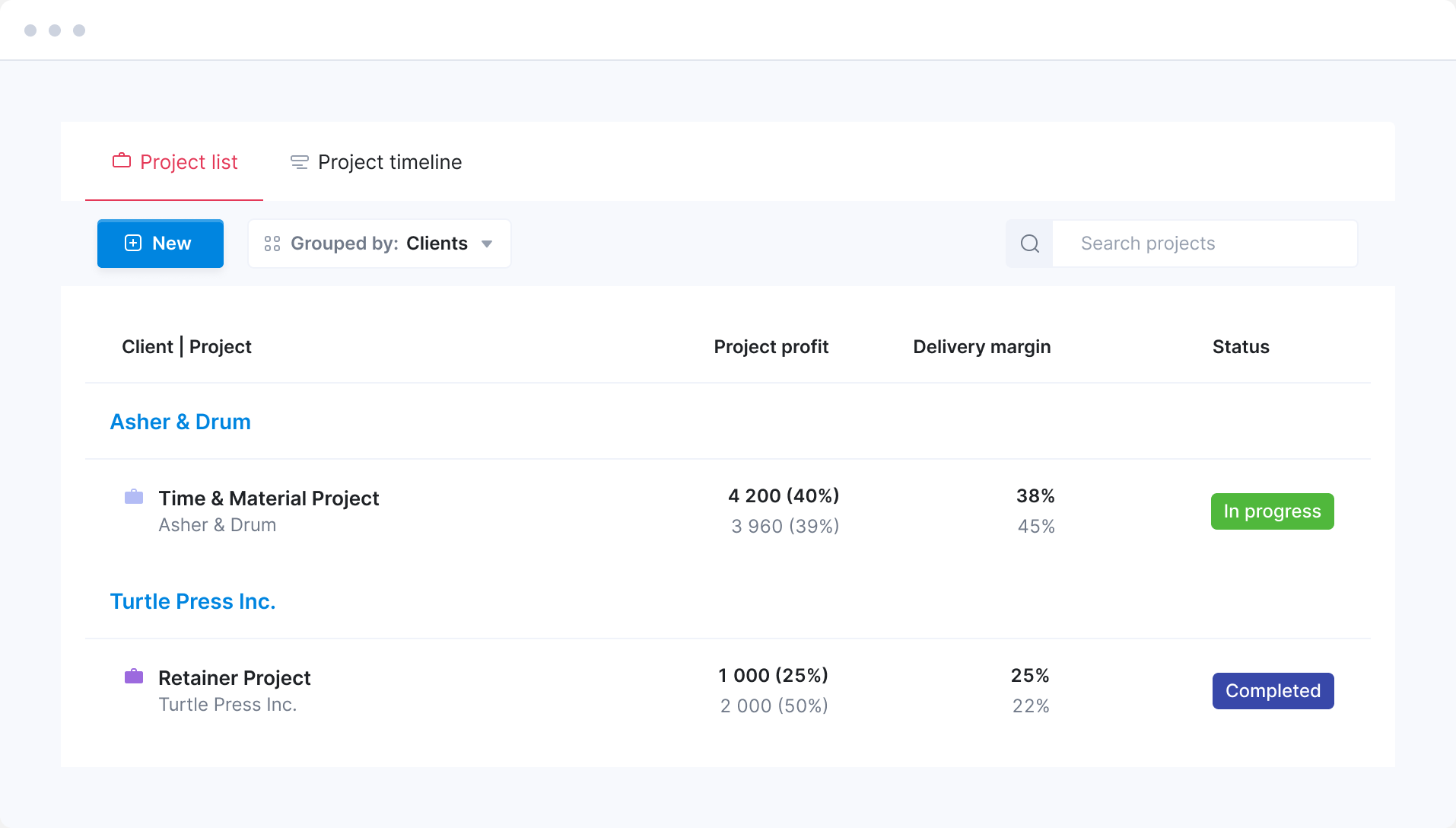 Know what drives your growth
Track how your projects progress from quote to invoice. Compare the actual time and budget burndown to estimates and stay on top of your costs. Analyze completed work to identify profitable clients, projects, services, or teams.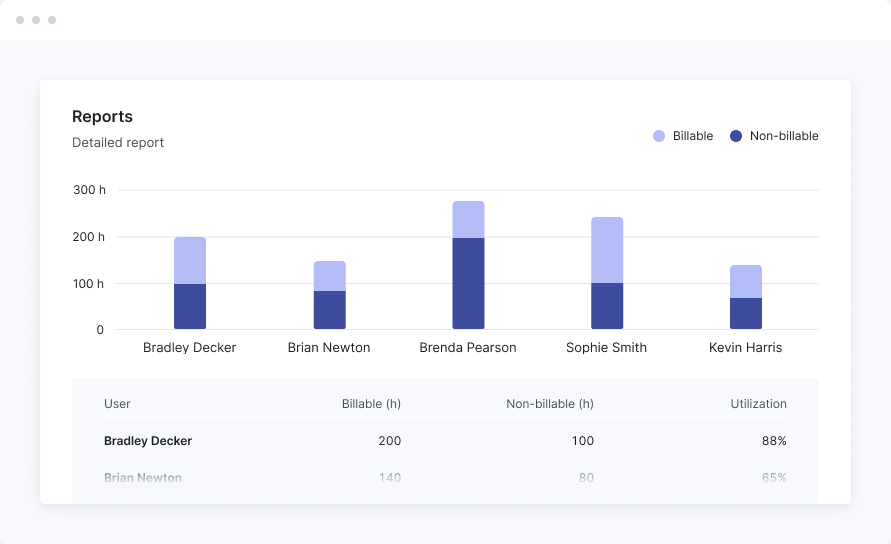 See where your team's time goes
Gain insights into team productivity and profitability by tracking time spent on billable vs non-billable work.
Connect your favorite apps and tools
Have some other vital tools you wish to sync with Scoro? Integrate what you need and harness the power of consolidated data in Scoro.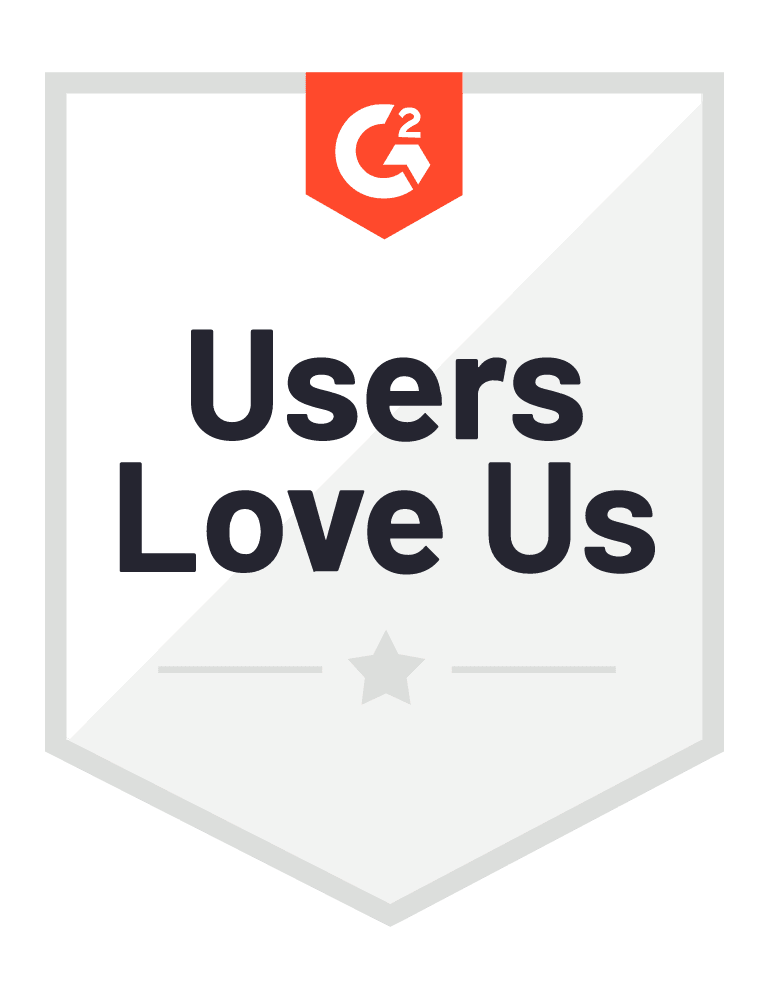 Start a free trial
Tour the product and try Scoro for free for 14 days, no credit card required.
Try for free