Work management
The Complete Resource to Create KPI Dashboards
In order to create a KPI dashboard, you need to follow these 6 steps:
Define your business goals
Decide how to measure these goals
Choose up to 20 KPIs you'd like to measure
Start gathering the data
Set up an online dashboard to show your KPIs
If your company doesn't already use a KPI dashboard, it likely will do so in the nearest future. A business dashboard that displays real-time data and indicates company's overall performance is becoming increasingly popular.
The main benefit of KPI dashboard software is that it collects all the data from separate tools used by various teams and combines it on a single dashboard. Instead of visiting tens of different websites and online tools to gather information about the company's performance, team leaders can access all the relevant data in a matter of seconds.
If you haven't heard much about project dashboards, don't worry. We've got it covered for you.
Read the beginner's guide here:
KPI Tracking Dashboard. The Complete Guide
For more information, check out these helpful resources:
What Is a Key Performance Indicator (KPI)? via Geckoboard
Comprehensive Guide to KPI Dashboards via Smartsheet.
In Scoro, we use multiple dashboards to track our sales, finances, and marketing achievements. These KPI dashboards have become an invaluable resource for understanding our business goals and following the progress towards these.
But how can you create your first KPI dashboard and what do you need to know?
Read on: What is a KPI
How to create a KPI dashboard:
First of all, creating a perfect business KPI dashboard isn't an easy job.
You need to be aware of your business goals and think about the best methods to measure the progress and achievements. Next, you have to find the means to collect relevant data (you probably already collect a huge amount of data but lack the right tools for tracking and measuring it). A business dashboard helps to bring together all the missing pieces while displaying data in a structured and organized way.
Here are the five essential questions everyone should answer before creating a KPI dashboard.
1. What are the desired business results?
2. How can the KPI results be influenced and improved?
3. Does the team have all the relevant data needed to track goals?
4. Who is going to use the KPI report and what do they need to know (i.e. which KPIs and metrics should be included)?
5. How to visualize specific KPIs (graphs, metrics, diagrams, etc.)?
Read an in-depth guide exploring the answers to each of these questions:
Read on: Best KPI Dashboard Software & Tools. Reviewed.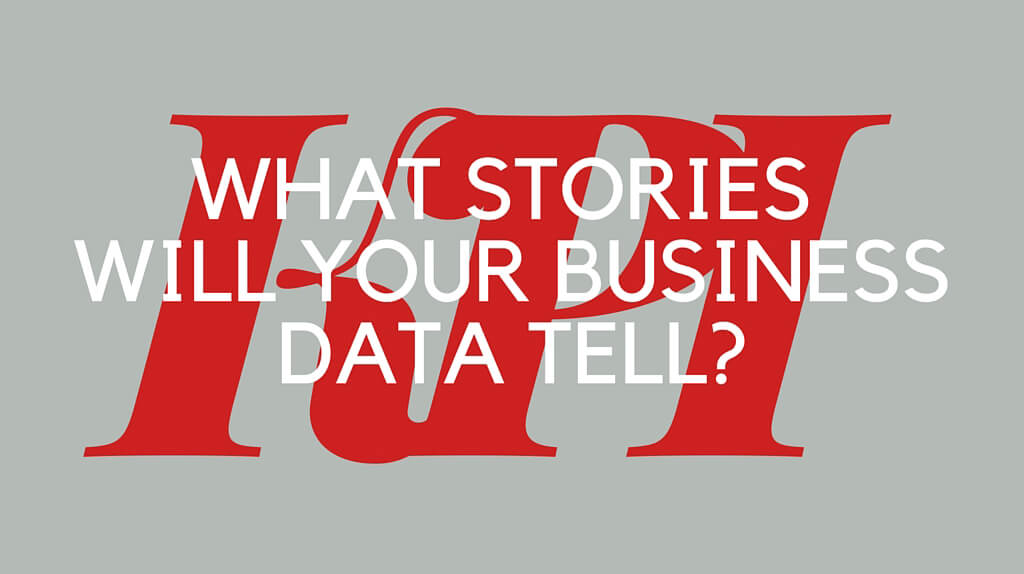 Which KPIs to measure?
There are endless opportunities and business metrics that one can measure. The same data can be visualized in tens of different ways and tell multiple stories about the company.
To give some examples, let's take a look at four categories of commonly tracked KPIs.
Read on: KPI Reporting – 62 Tips, Hacks, and Tools to Succeed
Sales KPIs
Sales KPIs indicate the performance of the sales team, including the number of new leads, lead-to-customer conversion rate, average deal size, monthly growth in sales results, etc. The best practice is to create a separate sales dashboard that displays all the relevant KPIs and gives an invaluable overview during the sales meetings.
Here are some examples of widely used sales metrics:
Monthly sales/new customers
Monthly new leads/prospects
Lead-to-sale conversion rate
Customer lifetime value/customer profitability
Customer turnover rate
These metrics were only the beginning. There and numerous sales KPIs that one can measure. See more here:
16 Measurable Sales KPIs for a Highly Informative Executive Dashboard via Scoro
7 Key Performance Indicators That Every Sales Manager Should Use via Salesforce
Sales KPIs: How to Define the Right Metrics for Your B2B Sales Team via Geckoboard
Marketing KPIs
If you've ever wondered how to measure your marketing results more accurately, a KPI dashboard might be the answer. You can pull in data from your favorite analytics tools such as Google Analytics and Facebook Ads Manager to see all the relevant data displayed on one real-time dashboard.
Here are a few examples of marketing KPIs:
Cost per lead generated
New leads per marketing channel
Monthly website traffic
Returning vs. new visitors
Website conversion rate
Inbound links to website
For a complete overview of all the opportunities for tracking marketing performance, see these helpful guides:
Definite Guide to Tracking & Improving Over 30 Digital Marketing KPIs via Scoro
Marketing KPI Definitions and Benchmarking Data via opsdog
What are the typical KPIs for the marketing department? via Quora
Top 10 Marketing KPIs for Small Businesses via Scoro
Project management KPIs
Teams often manage their work in projects to get a better overview of the overall progress. Tracking project metrics helps to meet deadlines and keep budgets in balance. A project dashboard is an excellent option for tracking important project metrics.
Read on: Business Budgeting Software
Widely tracked project KPIs include:
Planned Value (PV)
Actual Cost (AC)
Earned Value (EV)
Cost Variance (CV) (Planned Budget vs Actual Budget)
Cost Performance Index (CPI)
Planned hours of work vs actual situation
To bring more structure to your projects, learn more from these thought leadership articles:
KPIs for Agile Project Managers and Business Analysts (slideshow) via Enfocus Solutions
PMO KPI examples for measuring success via PMO Guru
Financial KPIs
A financial dashboard gives a trustworthy overview of a company's overall performance. It indicates whether the revenue is increasing or declining and helps to keep track of profits or losses.
To give an example, here are some popular financial KPIs:
Operating Cash Flow (OCF)
Current Ratio
Quick Ratio / Acid Test
Net Profit Margin
Working Capital
There are many more financial KPIs that help to improve results when correctly measured. See more thorough lists here:
Financial Metrics and KPI Examples via Klipfolio
Top 20 Financial KPIs Every CFO Dashboard Should Have via CompuData

Now that you're familiar with the concept of business dashboards, you can move on to creating a dashboard yourself.
If you'd like to see how the entire process of setting up a KPI dashboard works, see the set-up guide for Scoro's business dashboard.
How to Create a Perfect Business Dashboard With Scoro
Everything about your business, one click away