Plan. Collaborate. Deliver.
Schedule work and avoid overbooking people.
Plan your team's time hour by hour, and set realistic deadlines.
Know where you're standing.
See real-time reports on your project progress, check your team's schedule, and deliver work on time.
Get a 360-degree overview of each project.
See all your important project-related information on a single page, and make informed decisions.
Work with your team anytime and anywhere.
Manage and share projects, schedules, files, comments, reports, and keep everyone updated.
Planning & scheduling
Outline everyone's work, hour by hour.
Plan your team's work more efficiently, and use your time to full potential.
Review projects with ease and manage your scheduled tasks and meetings, time spent and billed, related invoices and expenses, and more.
Keep track of everyone's schedule and meetings with a shared team calendar, and be notified about any updates.
Real-time overview
Always know who's working on what.
Create team dashboards with metrics, charts, and to-do lists to effortlessly track your progress.
Improve your team's productivity – all completed events and tasks are automatically compiled into insightful work reports.
Make the dashboard the center of your work, and get a quick overview of every aspect of your team's work and your company's performance – in a matter of seconds.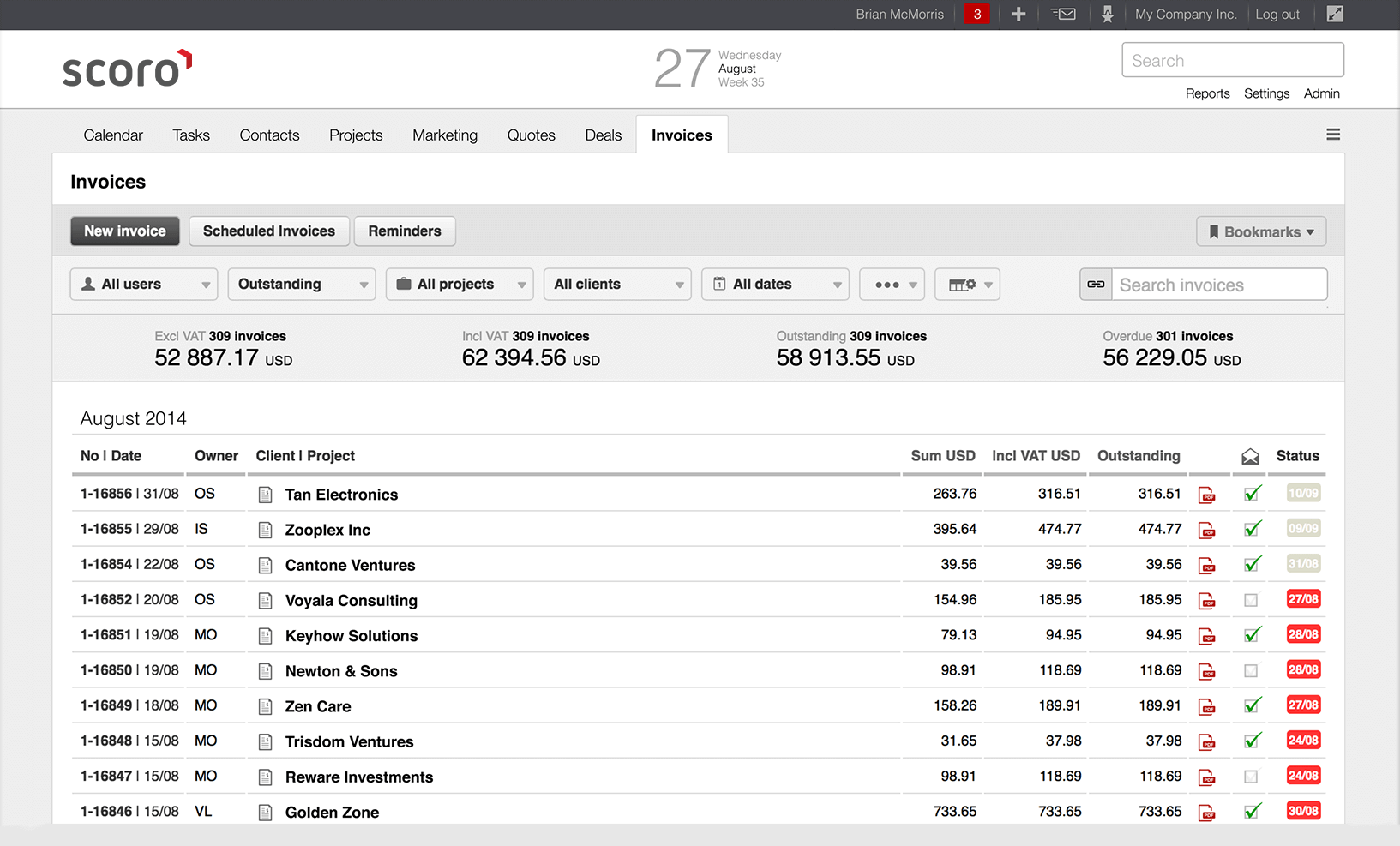 Tracking & billing
Manage your team's time, projects, contacts, and budgets in one system.
Get paid for every minute worked by logging both actual and billable time spent on tasks, projects, and meetings.
Send invoices in a few clicks with pre-designed templates; and issue sales, prepayment and credit invoices – all in one solution.
Manage your company-wide contact base for effective communication and billing.