Plan, track, and analyze your team's work in one place

1. Plan
Allocate jobs, share a team calendar, set priorities and deadlines - all in one place.

2. Manage
Get an complete overview of who's working on what and see where your team's time is going.

3. Analyze
Track, share, and analyze key metrics of your team's work on one detailed dashboard.
How is Scoro different from other job scheduling software?
While being easy to use, Scoro is not a simplistic tool – it helps to manage not just your team but your entire company in one place. Moreover, Scoro's reporting capabilities are incomparable to any other job scheduling solutions on the market.
Request demo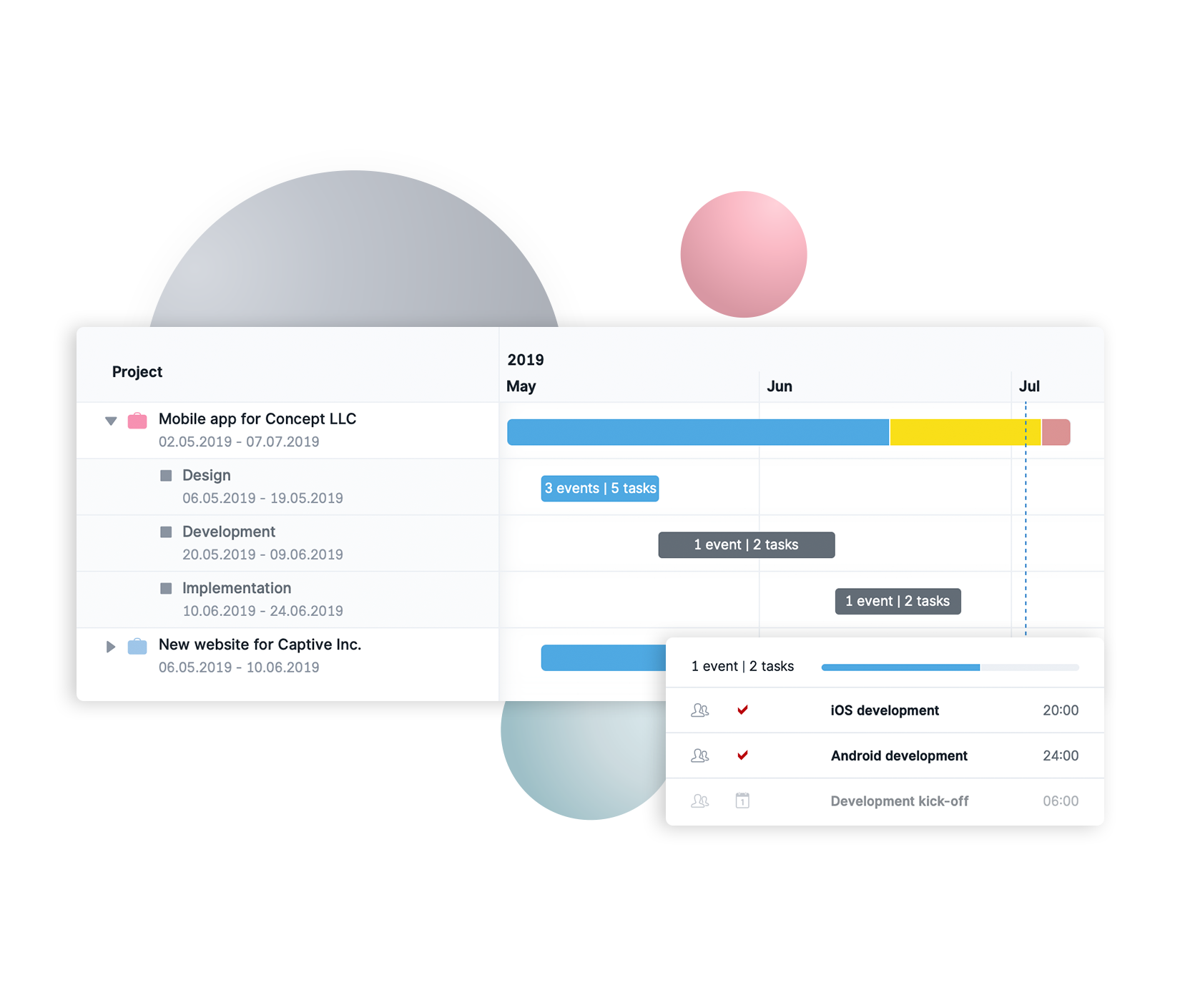 Planning & Scheduling
Get an instant visual overview of everyone's workload, realistic deadlines, potential overbookings & available slots.
Assign and delegate tasks within the team.
Book resources such as materials, meeting rooms, cars, etc.
Schedule meetings in a shared team calendar, and link all events to projects and customers for a complete overview.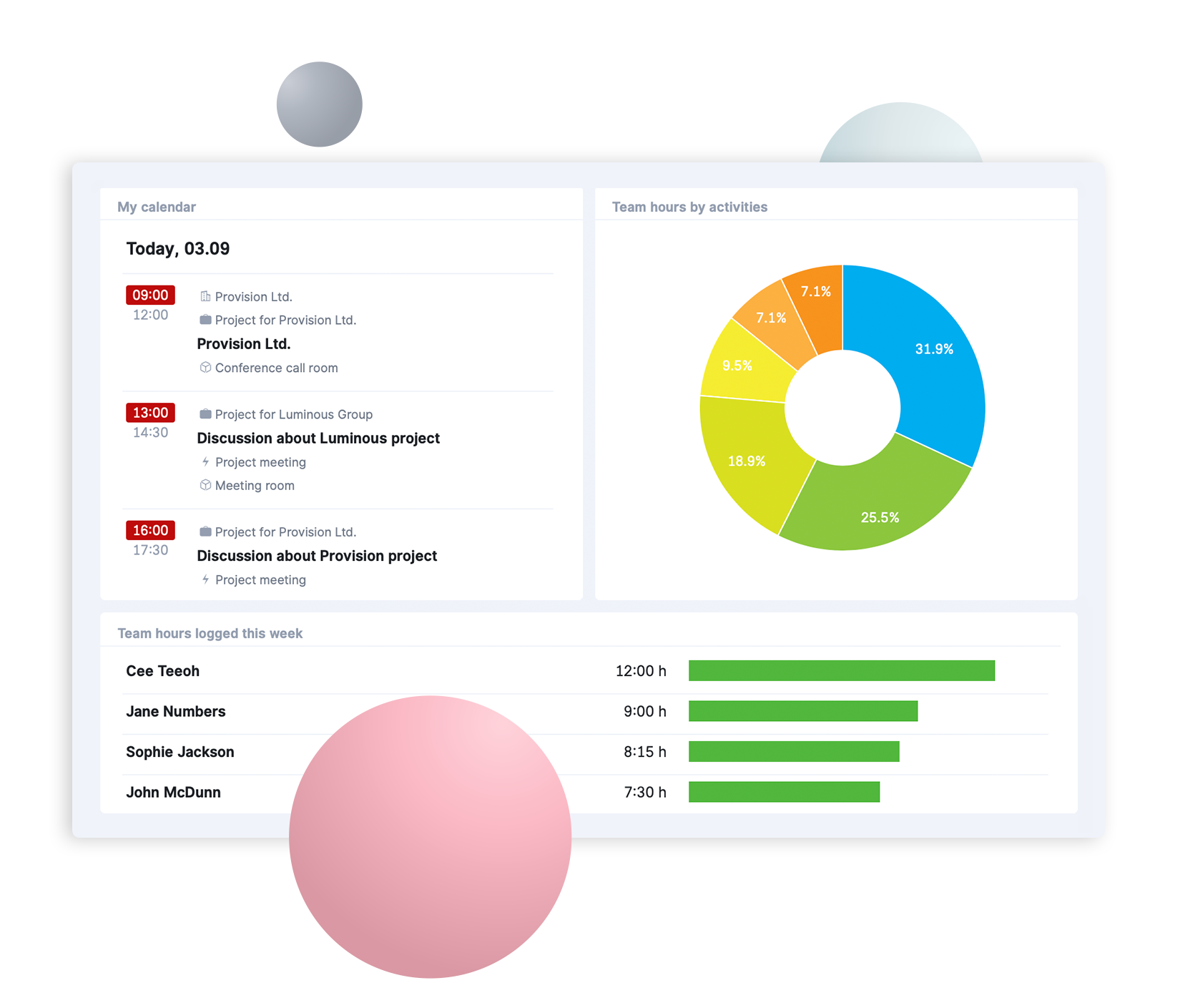 Reporting & Dashboard
Say no to timesheets! Everyone's calendar events and completed tasks are automatically added to their work reports.
Keep an eye on your KPIs, actionable items, and conversions on one dashboard.
Get a detailed overview of billable and non-billable work, delegated and unassigned tasks, completed jobs, missed deadlines, etc.