Manage every aspect of your work.
Projects & Work
Go beyond simple project planning and collaboration, and manage your projects hour-by-hour.
CRM & Billing
Prevent lost revenue and slow billing cycles by logging your time, and bill for completed work in a few clicks.
Reports & Analysis
Get a complete overview of your business with real-time reports that you can break down by time, user, project or account.
Streamline and improve yourbusiness processes
Professional services automation software will save you hundreds of hours spent on documentation and meetings.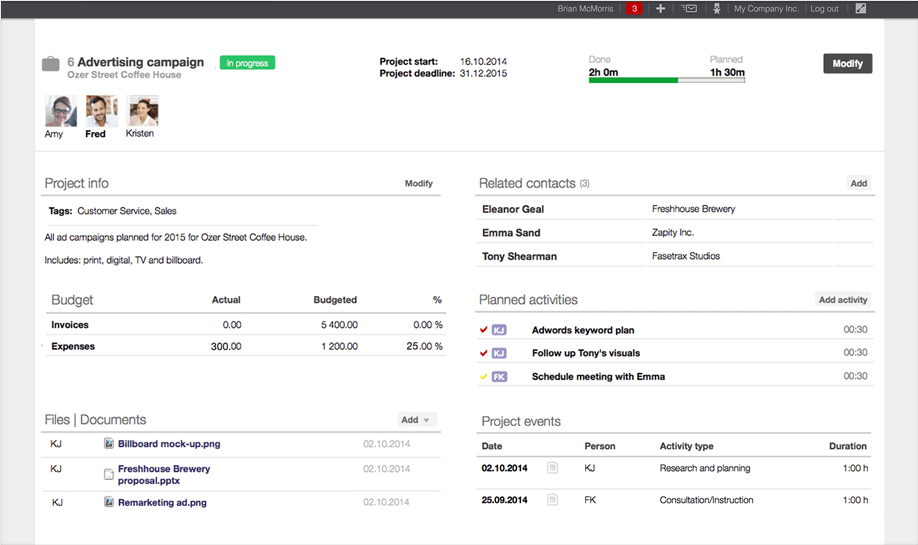 Bring structure to your work.
Create, manage, and track an unlimited number of projects, and link them with clients or quotes for a seamless overview of your work.
Review projects with ease in a 360-degree project view, displaying your scheduled tasks and meetings, time spent and billed, related invoices and expenses, and files.
Add an extra layer of structure with project budgeting and user-based access rights.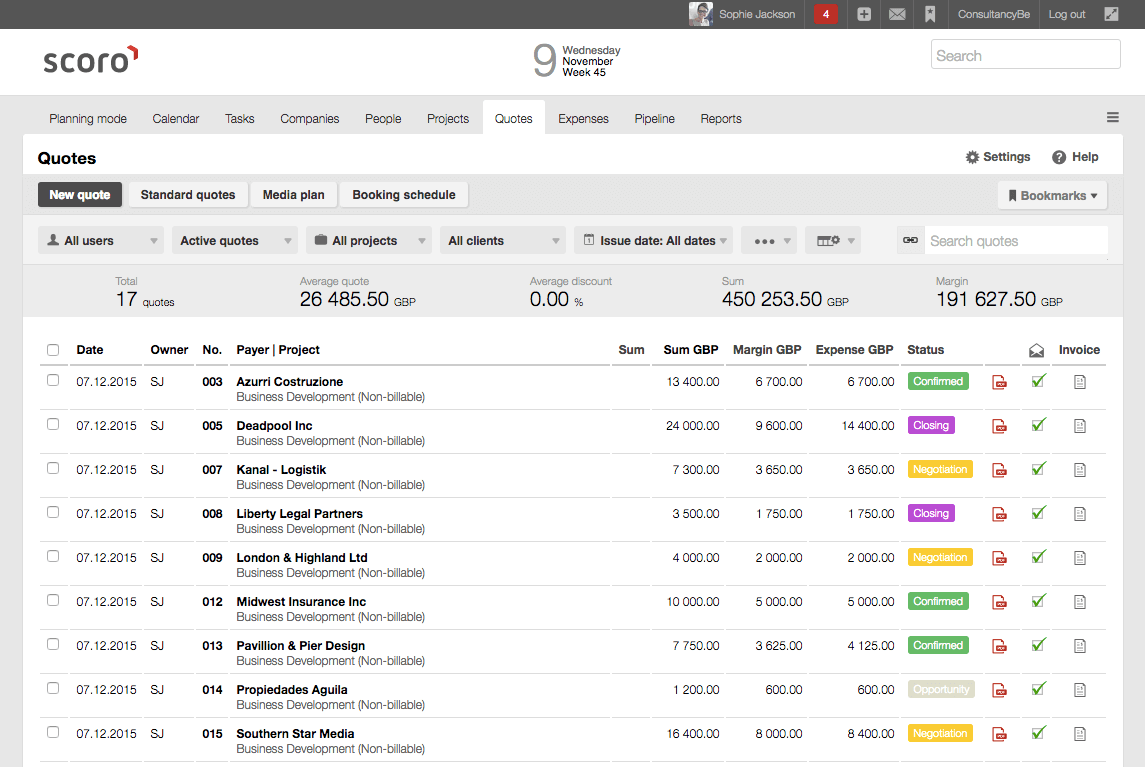 Save countless hours, and say goodbye to messy timeheets.
Get paid for every minute worked by logging both actual and billable time spent on tasks, projects, and meetings.
Send invoices in a few clicks with pre-designed templates; and issue sales, prepayment and credit invoices –all in one solution.
Bring more efficiency to your billing process by setting up recurring invoices. They only need a one-time setup, and keep the payments coming in for months.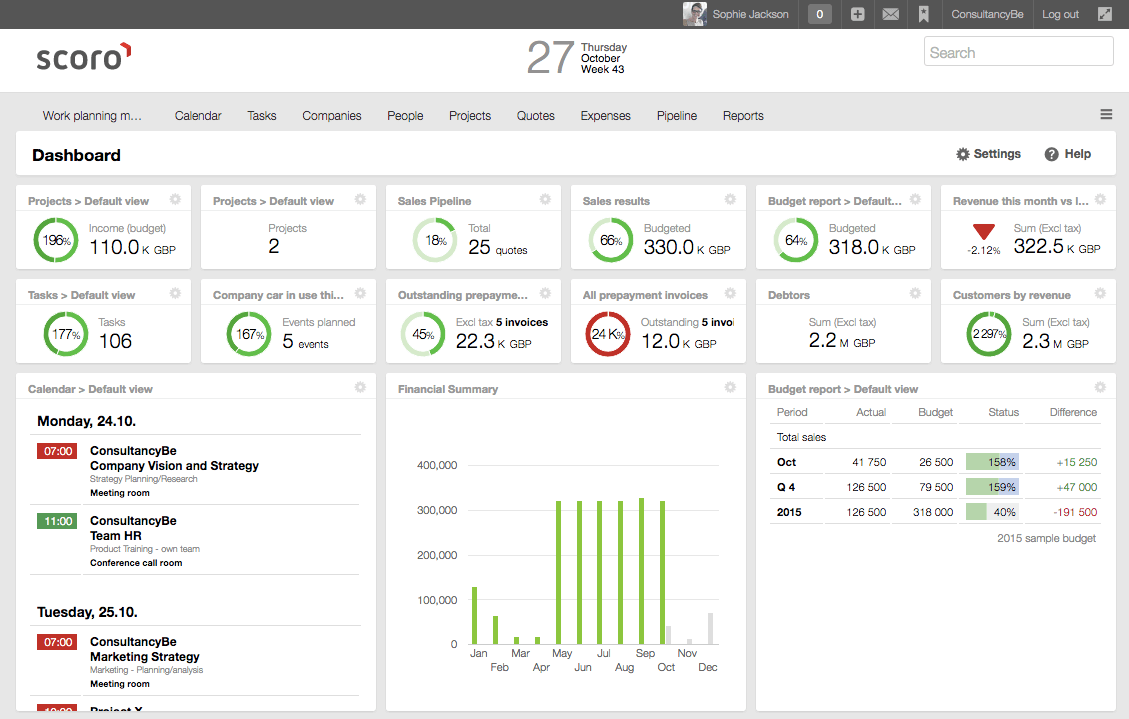 Improve and grow your business with actionable insights.
Get real-time reports on every aspect of your work, and use the knowledge to improve the way you work.
Be in charge of your finances, and see reports on budget deficit and surplus, accounting dimensions, balance sheets, and real-time sales margin estimation.
Display relevant information such as current projects, upcoming events, recently added files, overdue tasks, sent invoices, on a real-time dashboard.
Empowering 10,000+ users in 30 countries.
Scoro gives you the features to manage every aspect of your work – projects, tasks, and calendar.
No more switching between five different tools, tens of spreadsheets and emails.
Not interested in changing the way you work? We thought so! You can customize almost any aspect of Scoro to fit your workflow.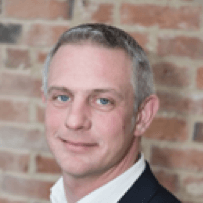 Scoro has effectively 'joined up' all the aspects of our business: customers, projects, estimates, and invoices. We've done away with spreadsheets.

Dan Stevens