Stop shuffling between e-mails, different tools, and spreadsheets

Before the event
Plan and delegate tasks, schedule meetings, share files - and keep everyone informed and up-to-date.

During the event
Manage expenses and budgets, collaborate with your team, and have every important contact in reach.

After the event
Automate recurring billing and late payment reminders. Get real-time reporting on performance, costs and budgets - all on one complete dashboard.
How is Scoro different from other event management software?
While being easy to use, Scoro is not a simplistic tool – it helps you manage not just projects but your entire company in one place. Moreover, Scoro's reporting capabilities are incomparable to any other event management solution on the market.
Request demo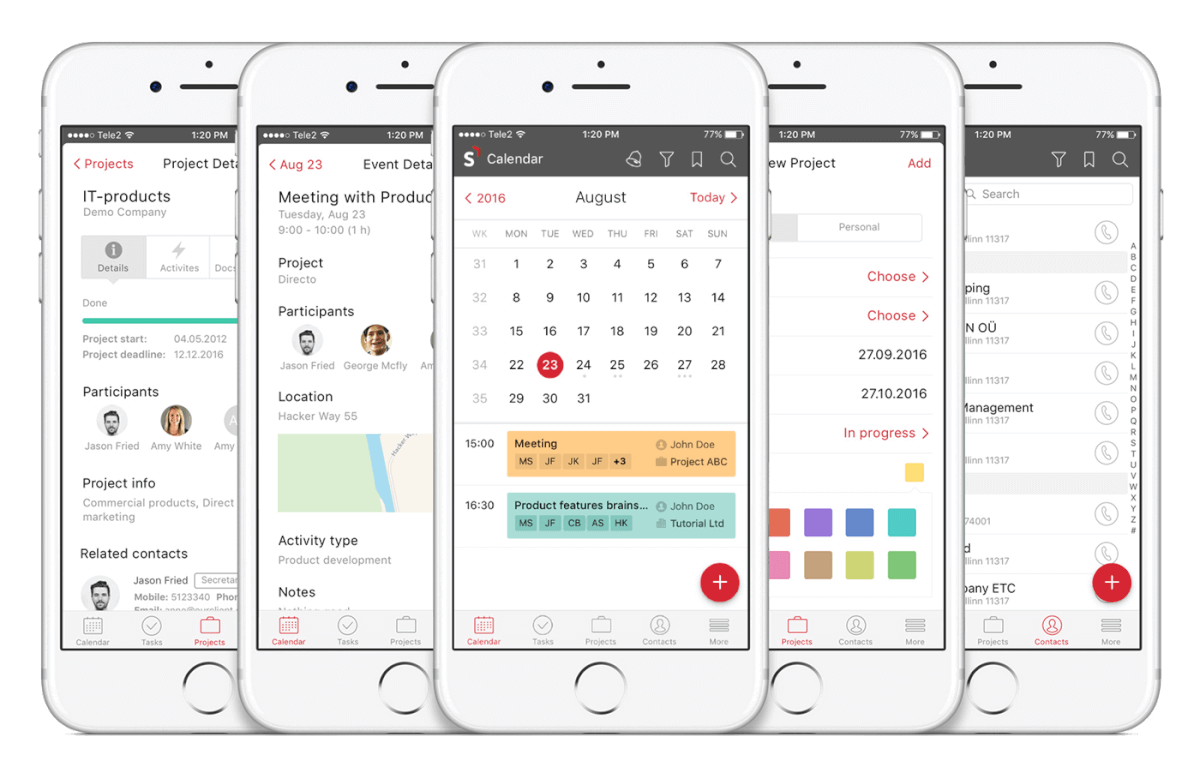 EVENT PLANNING
Keep everyone up to date with shared calendar and schedules.
Manage everything about your event on one page, including proposals, tasks, budget, and contact information.
Create tasks, assign them to one or more users, set due dates and attach notes and files.
Keep track of your event's overall budget, costs and projected income.
Track time spent on tasks, clients, or meetings, and know exactly how much time is spent on planning every event.
CONTACTS & PROPOSALS
Store and organize your clients', vendors', and business contacts' information - and never lose track of any conversation or a document.
Build detailed branded proposals in a few clicks.
Turn a proposal into an invoice with a single click.
Create templates for proposals you use repeatedly.
Track leads in a pipeline view, and never lose an opportunity.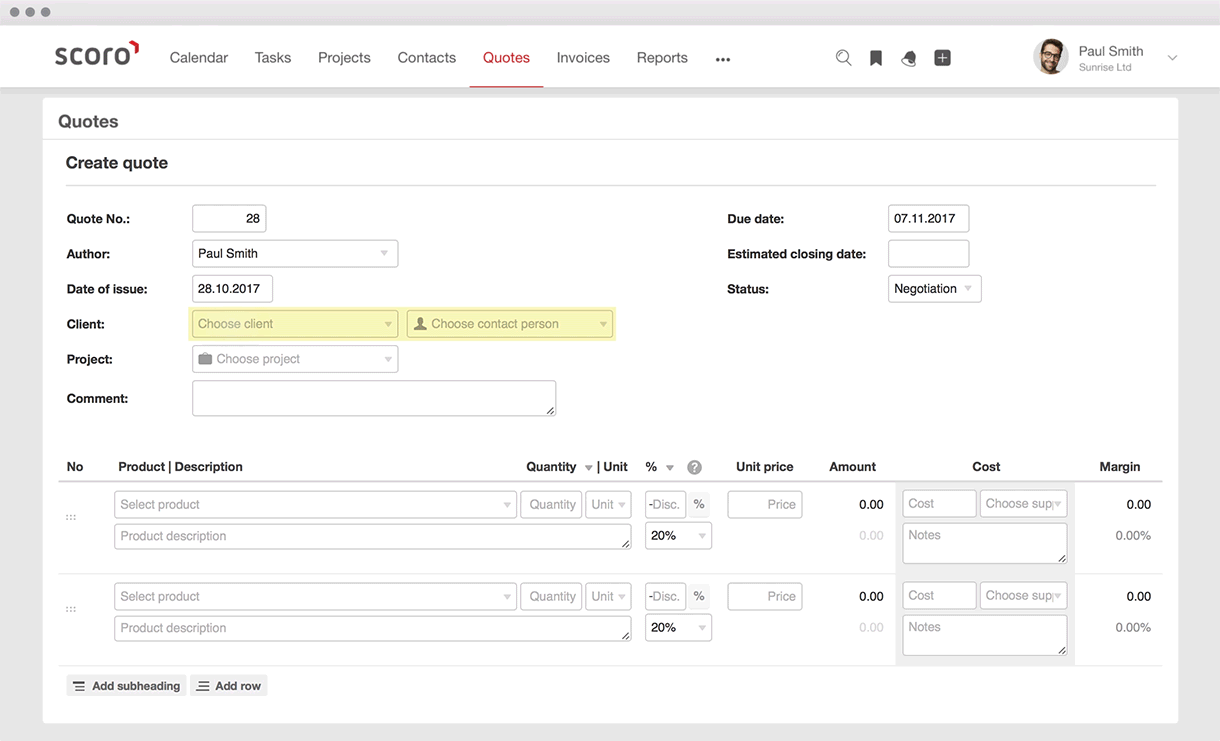 INVOICING & REPORTING
Create customized invoices, and send them directly to your clients.
Compile invoices based on time spent on clients or events.
Set-up automated overdue reminders, and stop chasing debtors.
View all the important information on a real-time dashboard: planned events, upcoming meetings, scheduled tasks, etc.
Compile thorough work reports based on time spent, tasks finished, or financials.