Replace spreadsheets with powerful tools

Work and performance
Is the team fully utilized? What can be improved? See how your team is doing in real time and forecast future needs.

Sales and customers
What's the revenue growth this month? Which type of customers are the most profitable? Get instant answers to all your sales questions.

Full financial overview
What are the budgeted vs actuals results? Are your margins enough? Track all financial KPIs in one place to make data-backed decisions.
How is Scoro different from other business intelligence software?
While being easy to use, Scoro is not a simplistic tool – it helps to manage not just your data but your entire company in one place. Moreover, Scoro's reporting capabilities are incomparable to any other business intelligence solutions on the market.
Request demo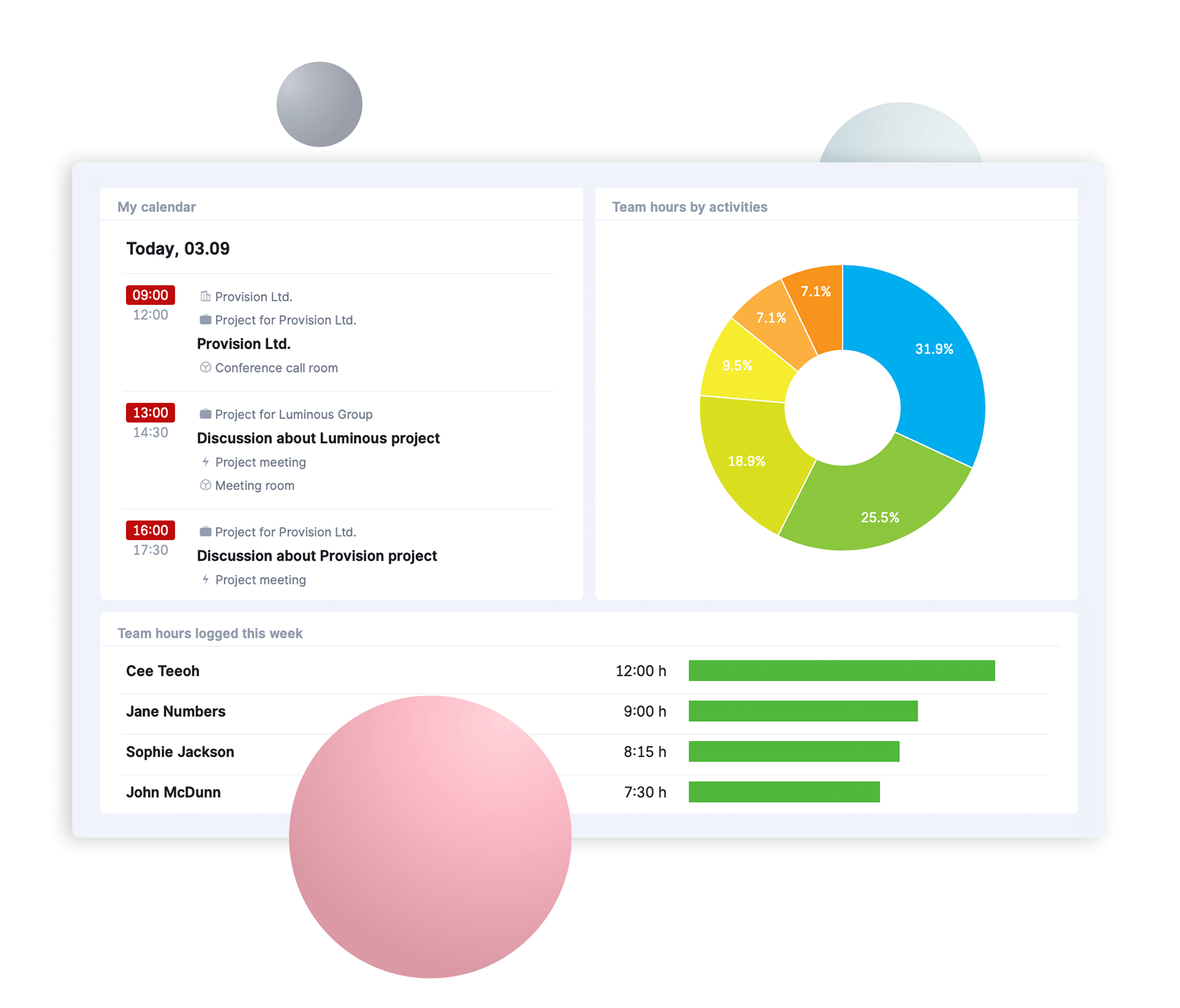 Automated reporting
Grow your business with actionable insights.
Get real-time reports on every aspect of your work and time management.
View detailed financial reports on sales, quotes, orders and compare two periods to see trends over time.
Create the exact reports you need by tens of filtering options that break down your completed tasks by users, categories, and projects.
Compare multiple time periods to see trends over time.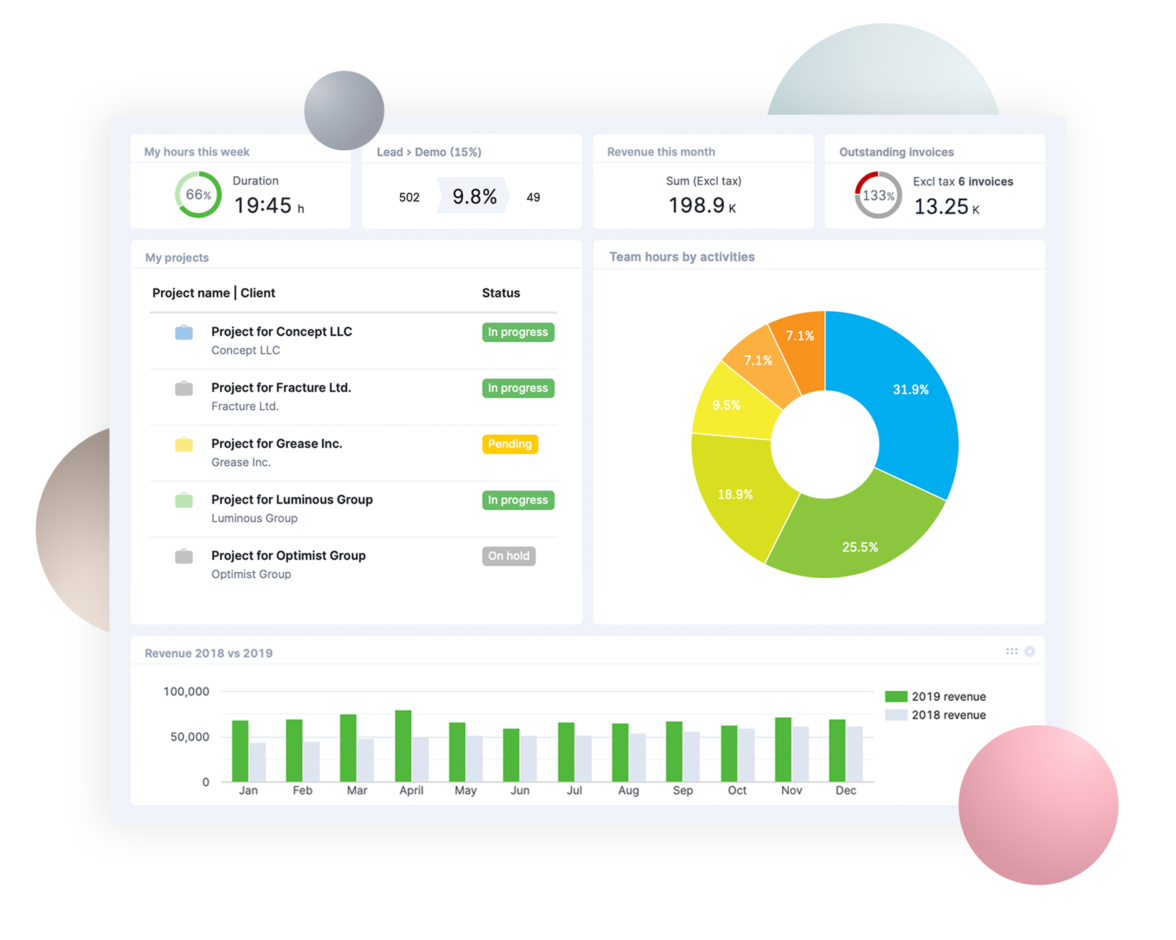 POWERFUL DASHBOARD
Everything you need to know do on one page.
Use a real-time KPI dashboard to see all your important information on one page.
Display relevant information such as current projects, upcoming events, recently added files, overdue tasks, sent invoices – whatever you'd like.
Set permissions for each user to limit access to specific information.
Integrate Scoro's business intelligence software with your favorite business tools for best results.