Tired of tracking your bills and
expenses on spreadsheets?
Track your invoices, bills & due dates
Know what capital you have on hand to fuel your growth and reduce your risk of a shortfall.
Identify highs, lows and capacity issues.
The timing of deals affects productivity, efficiency and capacity in your business. Identifying issues ahead of time.
Plan for growth.
Create budgets with as little or as much detail as you need to forecast the capital requirements for your business and project it out indefinitely.
Make smart financial decisions and grow your company faster.
Set financial goals and assign accountability for results. Analyze financial performance in a timely and practical way that drives better decisions.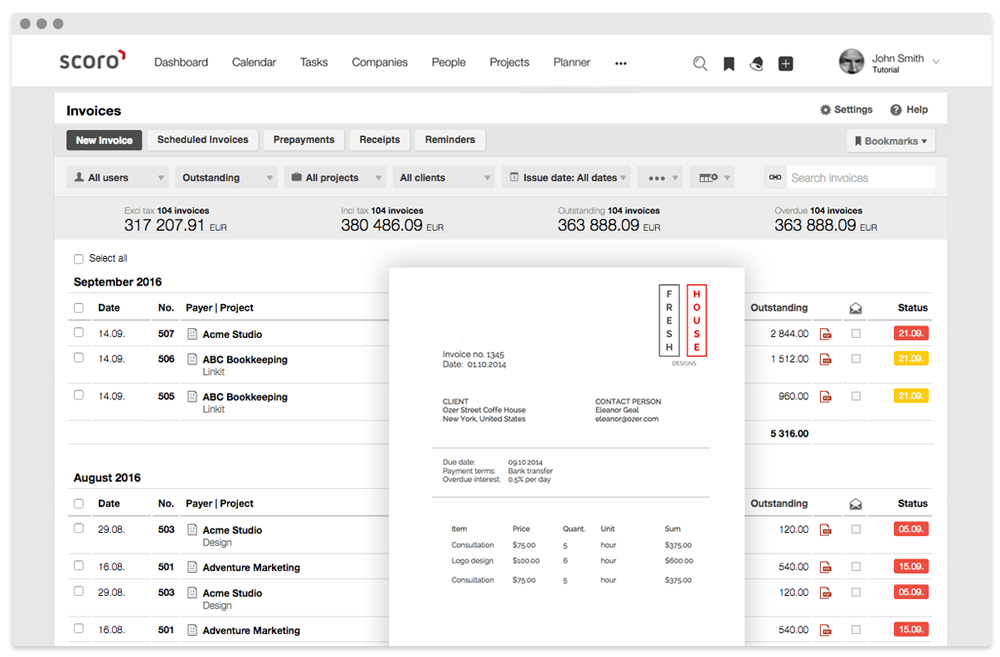 Budgets & Finances
Be in charge of your finances.
Plan and manage your project budgets with ease.
Get a real-time overview of your company's financial performance.
Create a separate budget for each project and track it against actual income and expenses.
Monitor your company's financial performance and see reports on budget deficit and surplus, accounting dimensions, balance sheets, and real-time sales margin estimation.
Connect Xero or QuickBooks to keep your data up-to-date.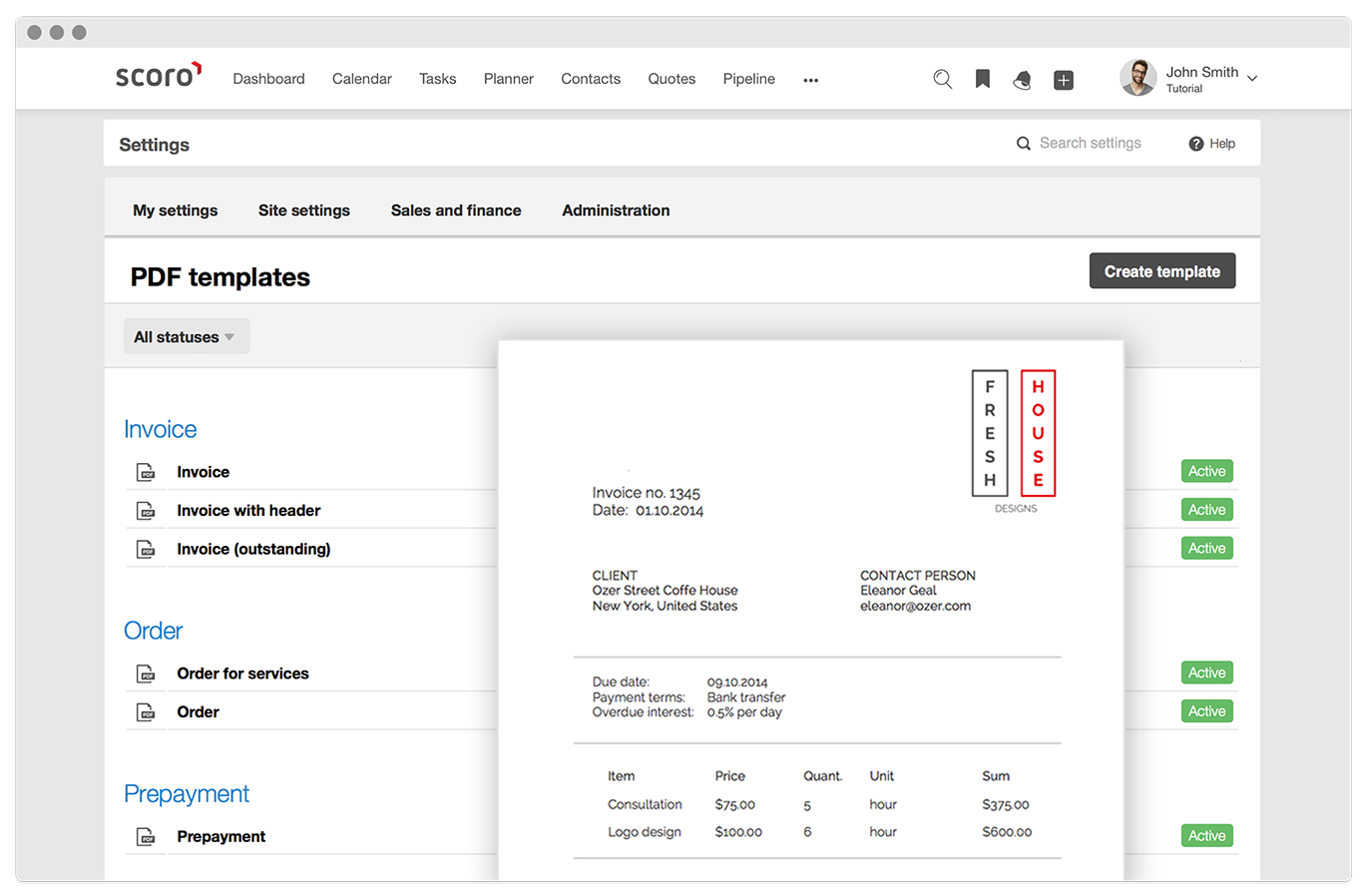 Expenses & Billing
No more shuffling between emails and spreadsheets.
Track all your company's expenses, invoices, and resources.
Create quotes and bills based on your work and product library.
Track every minute worked by logging both actual and billable time spent on tasks, projects, and meetings.
Set multi-currency custom rates based on employees, clients or projects.
Issue sales, prepayment and credit invoices, and set up recurring payments.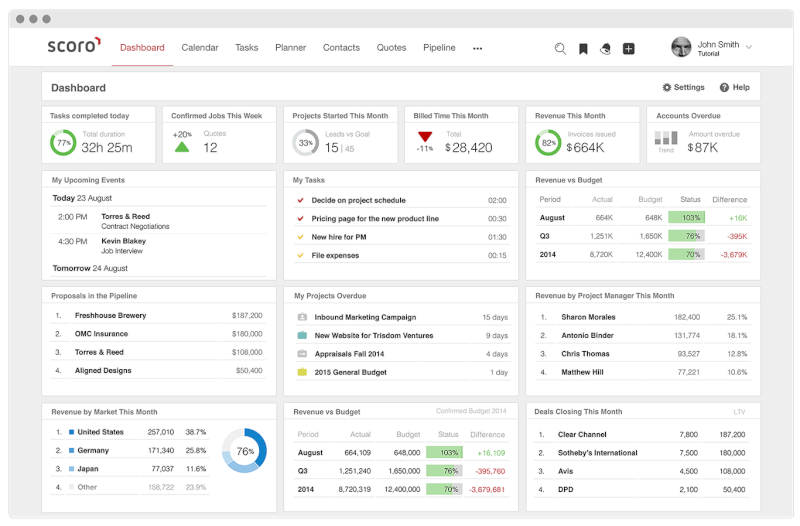 Reporting and Dashboard
Be aware of every important detail.
Use a real-time KPI dashboard to see all your important KPIs and metrics on one page.
Include metrics and lists about your budgets, expenses, sent and paid invoices, etc.
Integrate Scoro with your accounting software for a complete overview.
Is Scoro the right solution for you?
Do you manage multiple budgets, would like to save time, and get a complete overview of your company? In this case, start your free trial today!
Instead of using five different tools to manage your finances, work, and clients, you can use a single solution – Scoro.
One of the reasons users love Scoro is that it helps to save tens of hours otherwise spent on meetings and reporting.
Scoro's highly customizable system matches perfectly with our company's structure and gives a real-time overview of our work, sales and finances.

Bart de Wilde