Check Out the New Features
Scoro has been updated. The current version is 14.3
With this version, we've improved a lot on how Scoro looks and feels. Subtler colors, fonts and layouts all make Scoro not just more beautiful but also easier to use. In addition to that, we have added a day view to the calendar, improved resource planning, made our PDF templates smarter and added more advanced user permissions. Among other updates, you can now access all reports faster and handle invoices in batches. Keep on reading to learn more about all the great updates.
Although we give our best for the transition to the new version to be as smooth as possible, may we please kindly ask you to let us know should you note any issues. This can be done on help@scoro.com. Thank you in advance!
New look and feel

We have put a lot more emphasis on how your data is presented and made the interface subtler to offer you a consistent experience across all parts of Scoro.

The calendar got better

We've added a day view so it's easier to focus on the events of one day.
Advanced resource planning – you can share a resource between simultaneous bookings and manage the occupancy of the resource, e.g. 200 people in a room.
You can now customize calendar statuses and filter your calendar based on these statuses, e.g. busy, away, tentative.

Link events with anything

You can now link events and tasks with quotes, orders and invoices.
Activate this under settings: Settings > System settings > Calendar and tasks

Access all reports faster

You can now get summary work reports on activities that have been scheduled in the future.
You can filter the work summary report by billable time and the margin report by products.
All your bookmarked reports are now accessible from the reports main page.
All detailed reports are now also accessible in a single click from the reports side menu.
The historical comparison report of the client database statistics can now be sorted.

Handle invoices in batches

You can select several invoices (let's say, all the invoices created for a client in the current month) and create a single PDF. This PDF will have a summary of all the included invoices as well as the individual invoices on separate pages.
In the list view, you can now mark multiple invoices as received.
Other important improvements
It's now much simpler to manage your Scoro subscription and activate add-ons.
Set even more specific permissions on how users can access customer data.
Scoro Real Estate feature now has the administrative division info on more than 50 countries (states, counties and cities).
Smarter PDF templates – when using sub-headings, individual invoice lines can now be hidden from the PDF while the amounts will be summed up on the sub-heading line.
API updates – Read more here.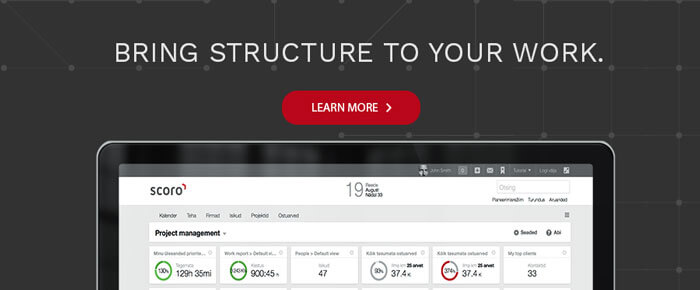 Like this?
Get the best tips, hacks, and tricks delivered to your inbox once a week.
This seems to be an invalid email address
One more thing! You will soon receive a subscription confirmation email. Please open it and confirm.