Work management
27 Rules That the TOP Salespeople Live by
Yes, we know. Being a sales representative isn't child's play.
In a typical sales encounter, 80% of prospects are inclined to refuse the offer. Still, there seem to be some sales guys with superpowers, working their magic on prospects and closing more deals than anyone in the company.
Want to be the sales wizard signing all prospects? Master these insider sales tips and you're at least halfway there.
1. Efficient prospecting
Cold calling is time-consuming and you're fortunate if 1 out of 20 prospects accepts to participate at a sales/demo meeting. When searching for new prospects, it's profitable to focus on large customers as they're likely to sign a deal with high value. Would you prefer to sign one client with 200 users or 4 small clients with 10 users? The time expense to accomplish the tasks is often the same, so aim for bigger prospects.
The only way to be profitable with outbound reach is to avoid addressing smaller prospective customers. If you've acquired some big-name clients, the smaller prospects will find their way to you as well.
Want to get insider tips for creating engaging email campaigns? Learn the tips, tricks and hacks for successful lead management and acquire more customers.
2. Schedule to win
Not all times for meeting a prospective client have the same positive impact on the deal. For example, Friday is a great day for setting up sales appointments – people are tired of the week and would love to spend their afternoon chatting to someone. Monday, on the other hand, is a busy day spent at inside meetings and outlining the company's strategy. Schedule the appointment for less busy parts of the day.
To schedule a meeting, offer your potential customer various meeting times and let them make the final choice. You can use a scheduling tool like Scoro's calendar invites that enables proposing multiple times by emailing them to the company's representative.
To save hours of time otherwise spent on finding a suitable time for meetings, start using next-generation scheduling software.
3. Do your homework
What could be more embarrassing than misspelling the name of your prospect's company or worse, forgetting their name? To work your way out of this situation is basically impossible. To avoid similar circumstances, take time to do your homework and gather information about the potential customer and their company.
Even better, try to get some insider business intelligence by reading the company's press mentions. At the beginning of the meeting, ask the prospect how is their business currently doing and show your interest in their well-being. Don't ask any personal questions without absolute certainty that your prospect likes to talk about themselves. Once again – do your homework.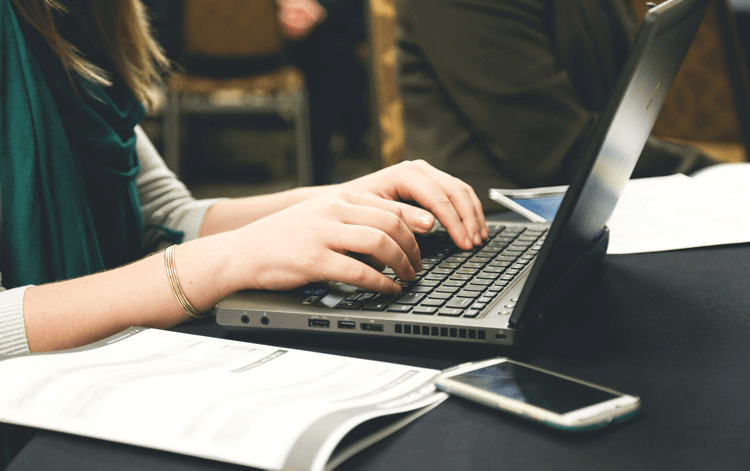 4. Talk to the company's employees
Going to meet the CEO of a large company? Advance lower-level employees through mutual LinkedIn connections and ask for their opinion how a product like yours could benefit the company. This way you will acquire insider knowledge about the company's workflow and learn what problems need to be addressed. Knowing this information before the actual meeting enables you to compile your presentation accordingly.
Read on: 17 Proven Ways to Benefit from a Cross-functional Team
5. Get to know your prospect
That's the Golden Rule of a successful B2B sales process. Why would a CEO care about your product if you don't bother to inquire about their company's story and work processes?
Want to learn more business hacks? See our guide to 20 Actionable Growth Hacking Techniques
Always start the meeting by asking the prospects to tell you about themselves. Inquire further information to learn about the company's workflow, structure and main problems. Comprehending your prospect's worries and acquiring insight into their business will help you focus on important topics and show how your product could solve their issues.
Sales tip: Don't be afraid to go over the same questions 2 or 3 times, gathering knowledge as detailed as possible.
6. Get them to say "yes"
Human psychology is more predictable than we think. In his book "Thinking, Fast and Slow", psychologist Daniel Kahneman explains the power of getting people to say "yes". People are inclined to accept your offer when they have previously agreed with something you've proposed.
During the sales meeting, your job is to ask simple questions with the natural answer "yes". For example "Your company was created 3 years ago, right?" or "You recently moved your office, right?" The prospect is inclined to answer "yes" to each of these questions.
As you later move on to questions like "Are you looking to solve some problems with our product?" they're more likely to open up and be positively minded towards your offer.
Insider sales technique: First, have your prospect predisposed to answer affirmatively and only then inquire whether they think your product could be of help to their business. The answer is more likely to be positive, helping to speed up the sales process.
7. It's all about building trust
Business leaders tend to buy services and products from their friends and partners – people they trust. It's hard to win the friendship of a stranger in your first meeting. In order to build up mutual respect and make yourself trustworthy, follow these simple rules:
Be genuinely interested in the other party
Try to find common ground
Mention your mutual acquaintances
Show that you care about their business's well-being
Be honest with your prospect
Never over-promise
Act like a friend, not a salesperson
Suggest solutions to issues not related to your product
Learn how to be successful and earn the trust of people: Basic Lifehacks Applied to Business
8. Respect your prospect's time
Start on time. End on time. Simple as that. Yet not many company representatives follow this golden rule.
Let your prospect know that you understand the value of their time.
To reduce the time spent on a meeting, keep your presentation short (maximum 20 minutes) and focus on the most important question – how your product solves the prospect's problems and helps to grow their business.
9. The winning edge
What is it about your product that competitors lack? Think about the unique value you could bring to the prospect's company and focus your energy and time on emphasizing this side of your product. Does your software solution have an extra feature that makes it distinguishable from any other similar business tool? Find something that separates you as a top performer from mediocre performers. Make sure to showcase your winning edge during the meeting to facilitate their decision-making process.
To keep track of your sales performance, create a KPI report by following 5 steps.
Sales tip: Find a winning edge that would make the prospects consider your product instead of your competitors'.
10. Show the problem-solving side of your product
B2B sales meetings are not about praising the latest design of your product or listing all the awesome features. It's about solving a problem for the prospective customer.
Demonstrate value instead of wasting your prospect's time on showing all the services you can deliver. Frame your presentation so that it focuses exactly on how the purchase will benefit the prospect's company and solves their problems you have previously identified together.
Sales technique: Remember you are selling a solution to the prospects' problems and not a product.
Everything about your business, one click away
11. Show the actual product
Instead of showing a glossy presentation assembled by a marketing team, present your potential customer the actual product. If you're selling software, you can do so by building a demo site where the most common problems are solved during a short presentation.
Displaying the real product makes people trust you and your product's ability to actually deliver all the anticipated results. It also demonstrates your resourcefulness and knowledge about the product, which helps to build mutual trust.
12. Present case studies
People love great stories, especially the ones with the initial struggle and happy ending. If you've been in the business for a while, there are undoubtedly some success stories of your product solving someone's' problems waiting to be shared.
Use a case study to show how your product previously resolved a similar problem.
You never have time to create sales support materials? Learn how to increase productivity at work.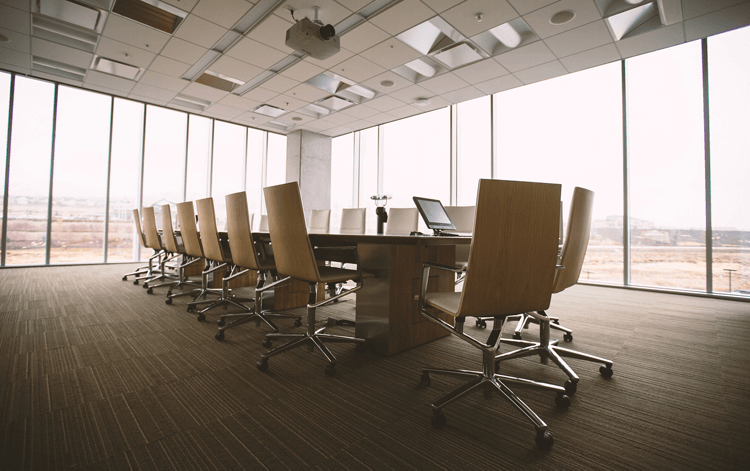 13. Make your presentation unforgettable
There are a few sales tips for crafting a great presentation that actually speaks to the prospect. Our ability to remember what we see is 5 times higher than our ability to recall written text. Hence, it's crucial to support your text with multiple visualizations.
The opposite is true with text – large areas full of text exhaust the observer and cloud their focus. Keep the text in your head rather than on screen.
14. Master the art of body language
93% of your sales results depend on your body language.
Give your prospect a firm handshake and keep strong eye contact. Use reflective body language to make your counterpart feel comfortable and build up mutual trust. Imitate their movement and talking speed.
Throughout the meeting, your tone of voice should be enthusiastic and passionate, convincing the potential client in the greatness of your product.
15. Be an adviser, not a sales representative
Questions including "Are you ready to move forward with our offer?" and "What do you think would be the best solution to your problems?" might confuse the company's representative as they're not industry experts in your business field. They need you to advise them what's best.
Instead of inquiring your prospect's opinion, end the meeting by providing an answer to their issues. Use phrases like "I think the best solution for you is…" or "To solve the problems your company's struggling with, I would do this". Outline all the benefits that your product will bring to their company.
One of the best sales techniques is not emphasizing your own offer but establishing a long-term relationship by suggesting the actual best solution to someone's problem.
16. Ask for feedback
Never make a sales meeting a one-man show. During the presentation, frequently turn to your prospect and ask whether what you're discussing makes sense for them. This method creates a time frame for them to express their ideas and concerns that you can then address.
Another great question to ask is "What do you think – could the things we're discussing be of value to your business?" This way you lead the conversation in a direction of a deeper understanding of how your product could solve the prospect's problems and help to grow their business.
17. Engage with everyone
It might seem logical to focus your attention on one person in the room – the decision-maker. In fact, it's important to engage with every person at the meeting as they're the ones whose opinion will have an impact on the final decision.
Sales tip: Do not only address the highest executive in the room but show your interest in everyone's ideas and feedback on your presentation.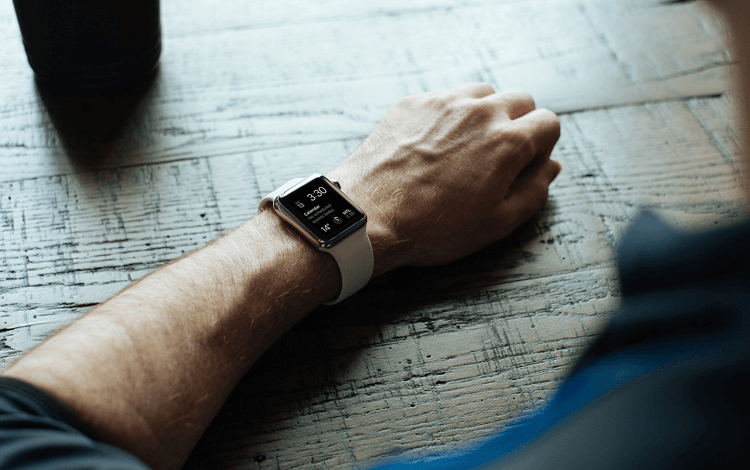 18. Address the FUDs
FUDs – fears, uncertainties and doubts are your greatest enemies when it comes to convincing a potential customer. Try to recollect these issues during the meeting and ask your prospect after the presentation whether there are any extra concerns they'd like to discuss.
Express empathy and show the prospect that you understand their uncertainties by addressing all their concerns and finding solutions. Next, summarize all the benefits you have presented to remind what the potential customer will get out of buying your product.
Tip: To keep track of customer feedback and see how many leads you've generated in the current month, Get a sales KPI dashboard.
19. If you don't know the answer, don't make it up
During sales meetings, you're going to encounter complex questions about your product. It might be the case of someone testing your knowledge while they actually know the answer. It's important to stay honest in these situations and in case you're not completely sure, say so.
Providing wrong answers to technical questions makes you look uninformed and has a devastating effect on your credibility. Admit you're not prepared to answer the question and add that you will find out the answer right after the meeting.
20. Under promise, over deliver
A frequent mistake that sales newcomers make, is promising a solution that cannot be delivered. This will lead to disappointment and a possible end to your contract with the prospect.
The opposite is true when promising less but over-delivering later. For example, you're not sure whether integration can be built between your product and another software solution the company's already using but you promise to see what can be done. At the next meeting, you declare that the integration has been already built and is waiting to be used. Imagine the astonishment of the potential customer.
B2B sales tip: Never over-promise but do deliver more than previously agreed on.
21. Wrap up the meeting
Don't expect the buying decision to be made by the end of your first sales meeting. Your prospect might want to ask for others' opinion and learn about other similar solutions. Respect their judgement call and leave them with a clear offer on the table.
Before you leave the meeting, make sure that you and your prospect have agreed on a clear and actionable next step. Instead of emphasizing your openness to any further inquires, secure the time for your next meeting.
22. Follow-up
Only 36% of sales reps send a follow-up email. Depending on whether you already agreed on a new meeting or not, send a follow-up email asking about the prospect's impressions on the meeting. Inquire whether they need any further information about your product/service and when's the best time to contact them.
Emphasize the problems that will be solved and the benefits that your product provides. A decent follow-up leaves the potential customer pleased with both you and the solution offered.
To keep track of your sales performance, create a KPI report by following 5 steps.
23. Write personal emails
Nobody likes to get automated emails, especially from a person they've already met. When contacting a prospective client by email, ensure to give it a personal touch by including their company's name and addressing their requirements to your product.
It's best to keep the email short and include only the most relevant details you discussed with the prospect. Use a friendly tone and remember not to be selling a product but offering a solution.
Try this B2B sales technique: Use emojis in the follow-up email. It's a surefire way to show that the email's not written by your corporate marketing team.
24. The magic word – discount
Sometimes it's wise to make a discount offer on the condition that the client makes their decision in a certain period of time. For example, you could offer a 20% discount for 6 months if the counterpart buys or orders the product within a week. Special proposals create the fear of missing out and help to speed up the decision-making process.
In some cases, you have to be careful about offering a discount. While it's a great way to make the prospect decide faster, it might work counterproductively if you seem too desperate to sell the product and could actually devalue the brand by giving the product away for less than the asking price. Maybe the product is not that good in the first place?
Make your offer sound like a favor to the customer, something you're not proposing to everyone but only your selected partners.
25. Your head's not a library
After every sales meeting, successful or not, you'll have invaluable data that needs to be stored systematically. You might think that you can remember every detail about your previous meetings and prospects but in reality, you're likely to forget important details in a few weeks.
To learn from your mistakes and successfully target the next prospects, collect and enter your meeting data in a special sales dashboard. For example, Scoro enables you to build a comprehensive customer profile and insert new comments and remarks after each meeting. Next time when meeting the prospect, you'll have all the contact information, special requests and their requirements accessible in a few clicks.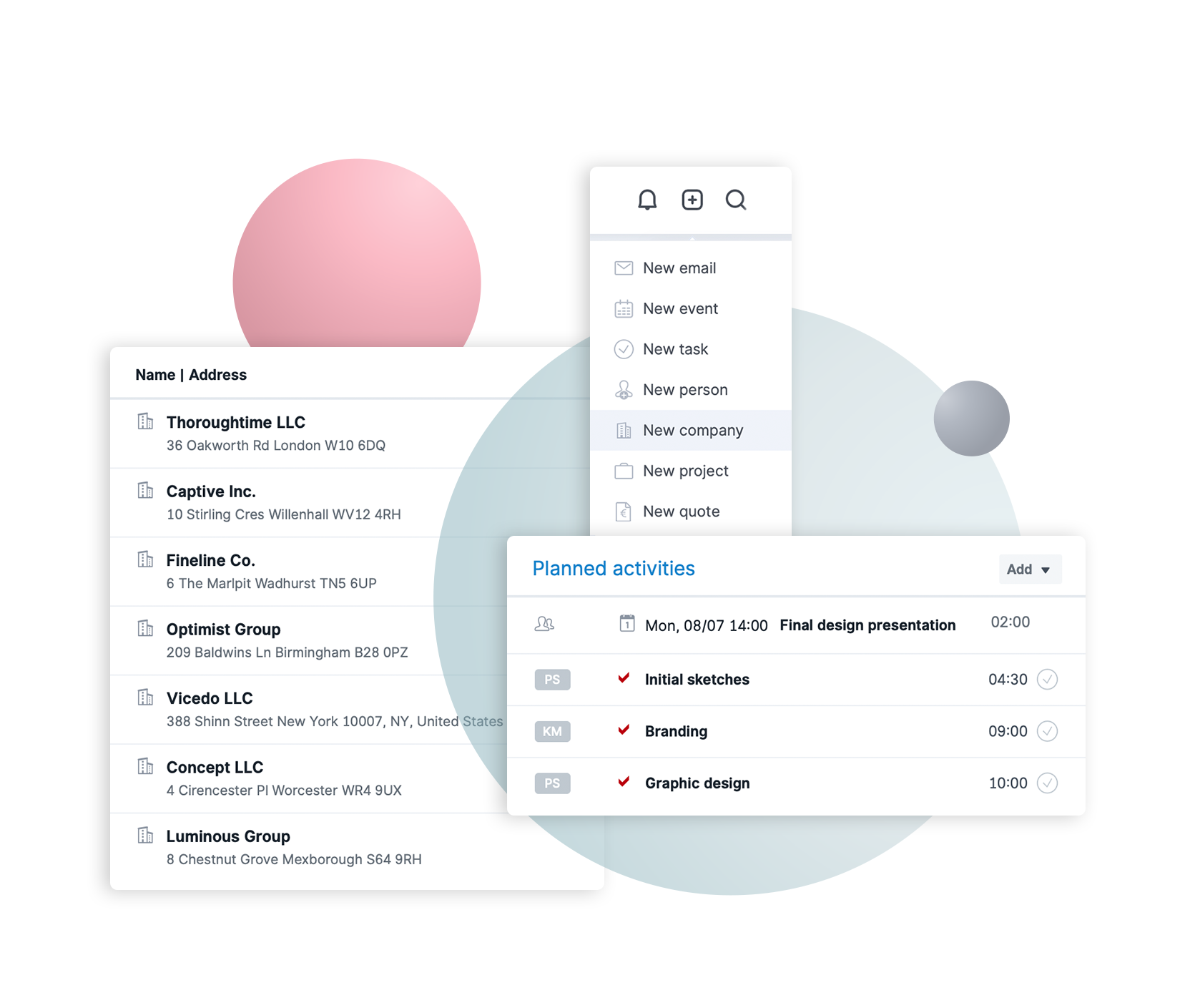 If you're still using Excel to keep track of your prospects and customers, you might want to consider one of these alternatives.
26. Keep in touch
40% of potential customers you're meeting today make their decision in a year after the initial engagement. If your prospect is not ready to move on right after the sales appointment, give them a call after a couple of months to remind them of your product and the benefits it would bring to their company.
By utilizing your notes stored from the first engagement, you can reflect on whether their situation has been remedied, or whether the problem still exists. Maybe they went with another competitor and it just isn't working. Calling again and showing empathy places you and your company in the 'shop window' so that the prospect will remember you
Insider sales technique: Build long-lasting relationships and frequently remind the potential customers of your product by contacting them. Especially when your product launches an update or new features. A perfect excuse to contact them again!
27. Build brand advocates
You certainly have some customers who are huge fans of your product. If you haven't harvested that fruit already, it's time that you do. Turn your biggest fans into brand advocates and ask them to refer your product/service to their partners and friends.
Quality referrals can get you new prospective sales meetings and simultaneously enhance your company's reputation. Peer endorsements are a powerful advocate for your brand (and free). Similar to writing a great case study – – prospects can relate to how your product or service brings value to their business.
Now that you're familiar with all the cutting edge sales techniques, take them to a test drive the next time you meet a prospect. You will soon notice how much more grateful people are for your advice and will sign more deals, building relationships that last for years to come.
Everything about your business, one click away