Incredibly efficient invoicing.
Shuffling between files to compile invoices?
Issue sales, prepayment and credit invoices in any currency, and send these as PDF-files in a single click.
Late payments are a nightmare?
Automate late invoice reminders and let Scoro automatically send scheduled and recurring invoices for you.
Not your regular online billing software.
Get detailed reporting on all of your finances, and track key metrics on an actionable dashboard.
The only billing solution your business needs.
Integrate Scoro with your accounting software to track and manage your finances all in one system.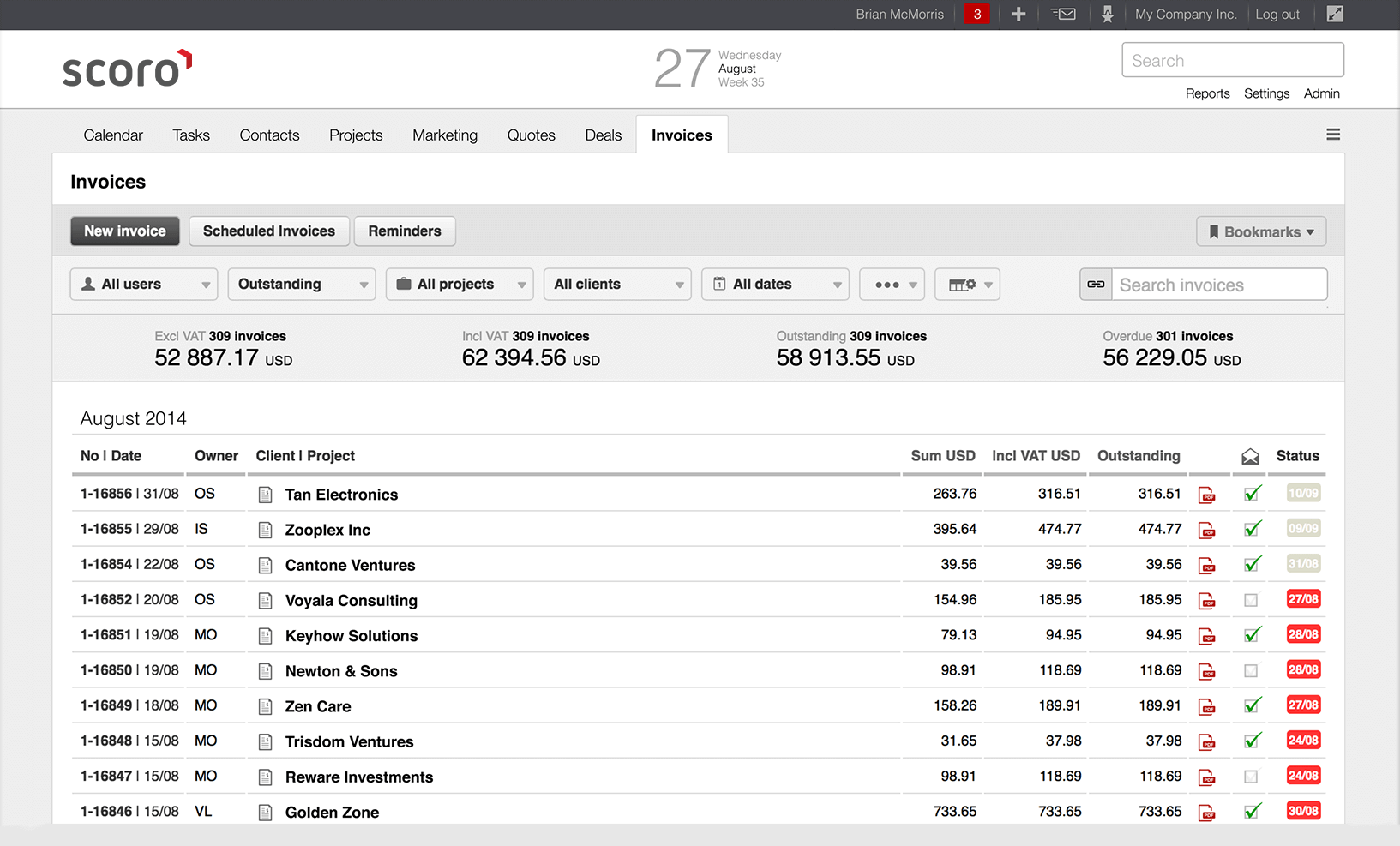 Finances
Billing and expenses made simple.
Send invoices in a few clicks with pre-designed templates; and issue sales, prepayment and credit invoices – all in one solution.
Bring more efficiency to your billing process by setting up recurring invoices. They only need a one-time setup, and keep the payments coming in for months.
Stop wasting time on chasing debtors. Instead, set up automated overdue reminders, and let Scoro do the work for you.
Reporting
Be on top of your company's finances.
Be in charge of your finances and see reports on budget deficit and surplus, accounting dimensions, balance sheets, and real-time sales margin estimation.
Create the exact reports you need by tens of filtering options, and improve your work process step-by-step.
Make the dashboard the center of your work and add unlimited widgets, metrics, and charts to private and shared team dashboards.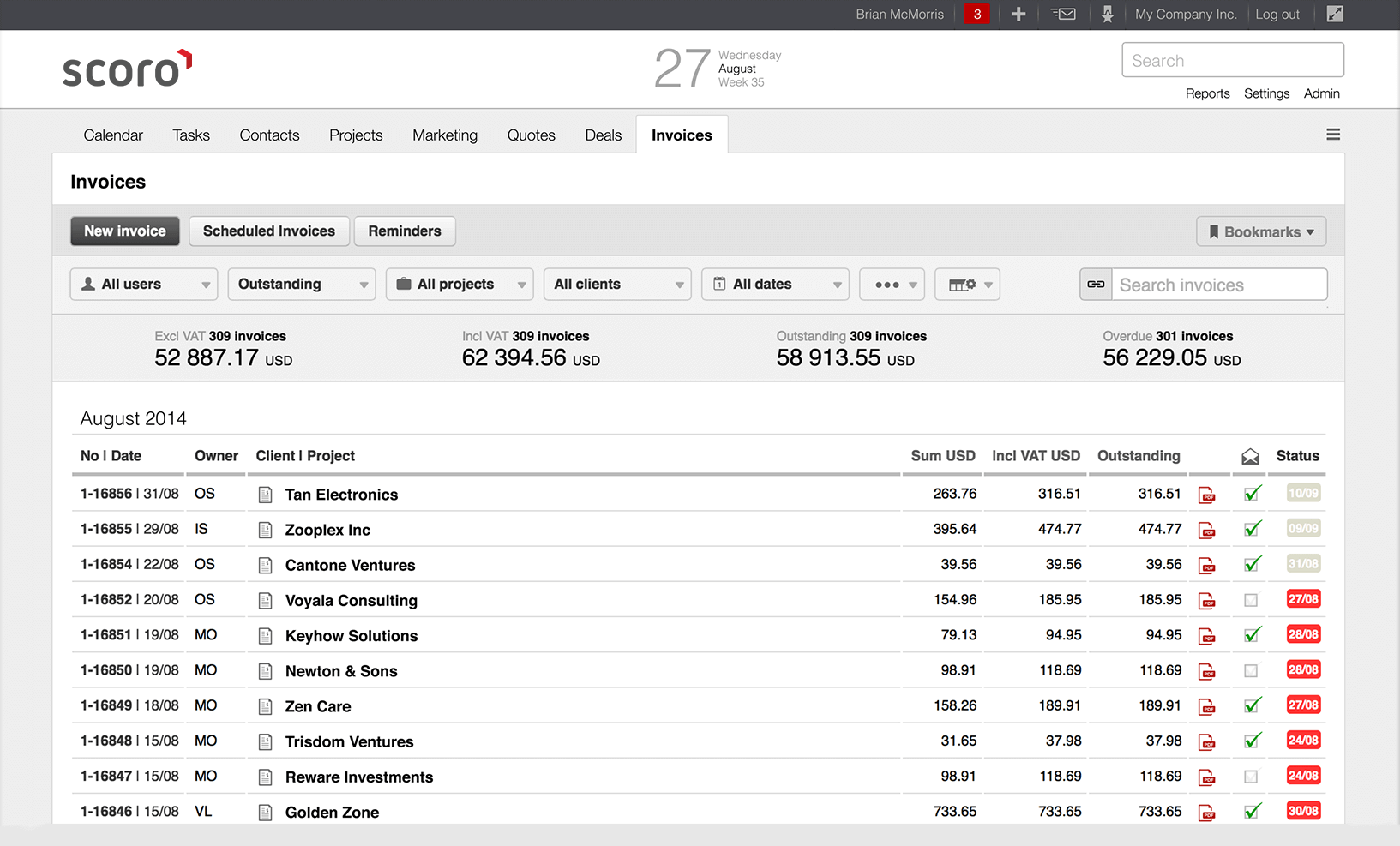 Management
Manage all business processes in one place.
Create a company-wide contact base, and manage proposals in a pipeline view for effective communication and billing.
Integrate all your currently used tools.
Access your data anytime and anywhere.