Incredibly efficient invoicing.
Shuffling between files to compile invoices?
Issue invoices for your work or products, and send them as PDF-files in a single click.
Late payments are a nightmare?
Automate late invoice reminders and let Scoro automatically send scheduled and recurring invoices for you.
Want a better overview of your finances?
Get detailed reporting on your budgets, expenses, and bills, and track key metrics on an actionable dashboard.
Save hours of time spent on billing.
No more switching between multiple tools, spreadsheets, and emails.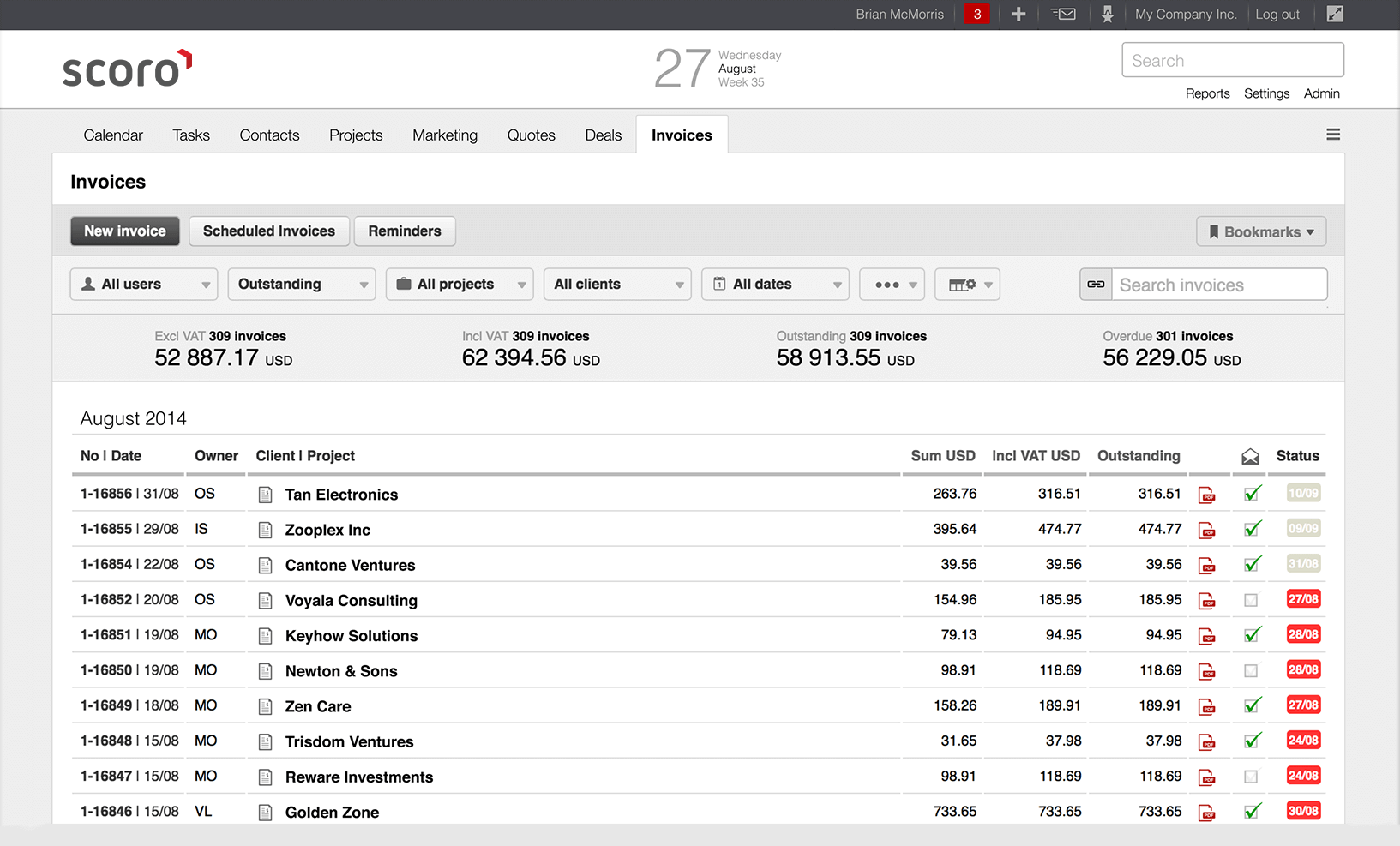 Billing
Automate your billing process.
Track every minute worked by logging both actual and billable time spent on tasks, projects, and meetings.
Set multi-currency custom rates based on employees, clients or projects.
Send invoices based on your work reports and quotes.
Issue sales, prepayment and credit invoices, and set up recurring payments.
Stop wasting time on chasing debtors. Instead, start using automated overdue reminders.
Reporting & overview
Be on top of your company's finances.
Be in charge of your finances and see reports on budget deficit and surplus, accounting dimensions, balance sheets, and real-time sales margin estimation.
Create the exact reports you need by tens of filtering options, and improve your work process step-by-step.
View all the important information on a real-time dashboard: sent invoices, monthly estimated revenue, etc.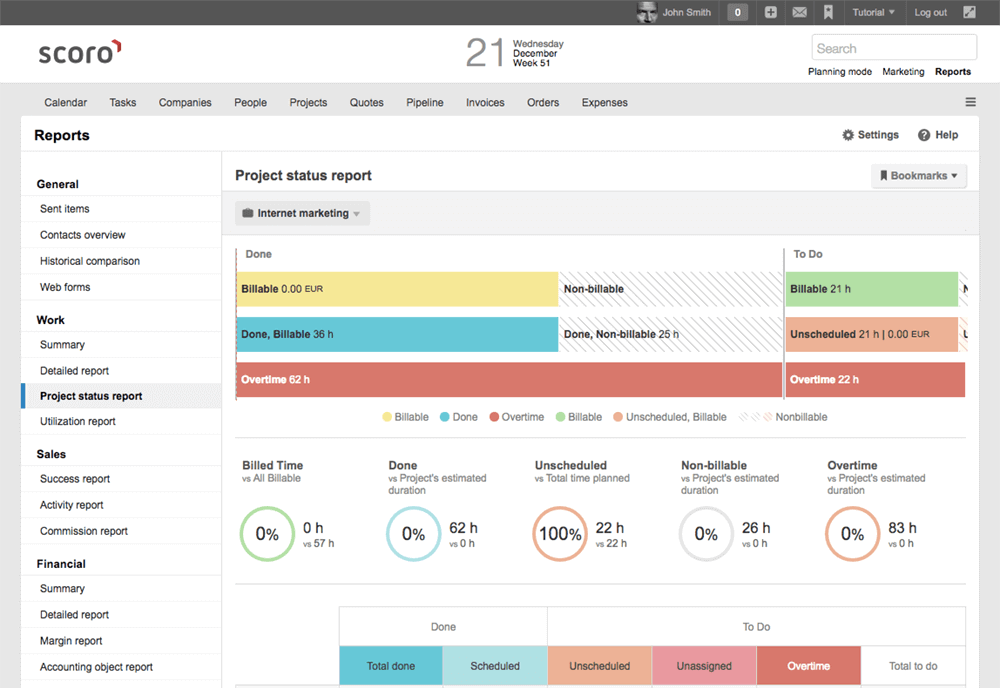 Work management
Manage your work more efficiently.
Manage an unlimited number of projects.
Assign and delegate tasks within the team.
Schedule events and plan tasks hour-by-hour.
Set priorities and deadlines to organize your work.
Collaborate, comment, and share files.
Set project budgets and compare these to actual results in real time.
Trusted by 10,000+ usersin 30 countries.
Scoro gives you the tools to manage every aspect of your business – projects, clients, and billing.
Instead of switching between five different tools, you'll save countless hours by managing everything with a single tool.
Not interested in changing the way you work? We thought so! You can customize almost any aspect of Scoro to fit your workflow.
Before Scoro, we used five separate applications that left us in the dark regarding the whole business picture.

Jonathan Lee