Create quotes → Coordinate sales → Get paid
Create quotes faster
Compile accurate quotes as PDF files, based on your company's services or products.
Deliver on time
Manage contacts and projects linked to your quotes. Be in control of both sales and work.
Increase revenue
Send professional invoices in a few clicks. Set up subscription billing and automated reminders.
No more messy spreadsheets or inaccurate quotes.
Streamline your entire quoting process.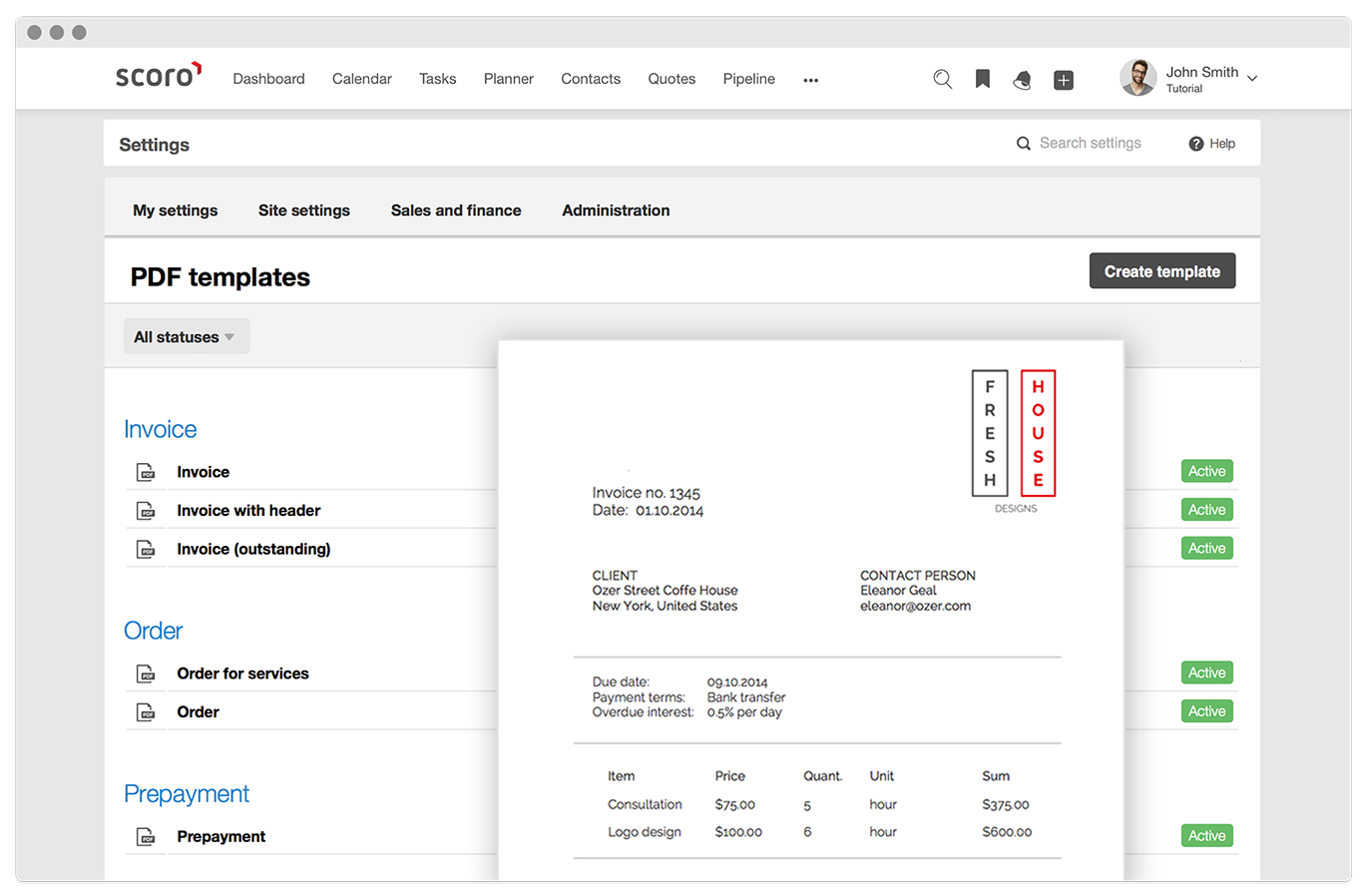 Send clear and accurate quotes and invoices in less time.
Send unlimited proposals for your products or services.
Create quotes as beautiful PDF files by using pre-designed templates.
Turn the work on your quotes into manageable projects and tasks.
Set multi-currency custom rates based on users, clients or projects.
Create invoices based on your quotes and work reports.
Set up automated overdue reminders and get paid on time.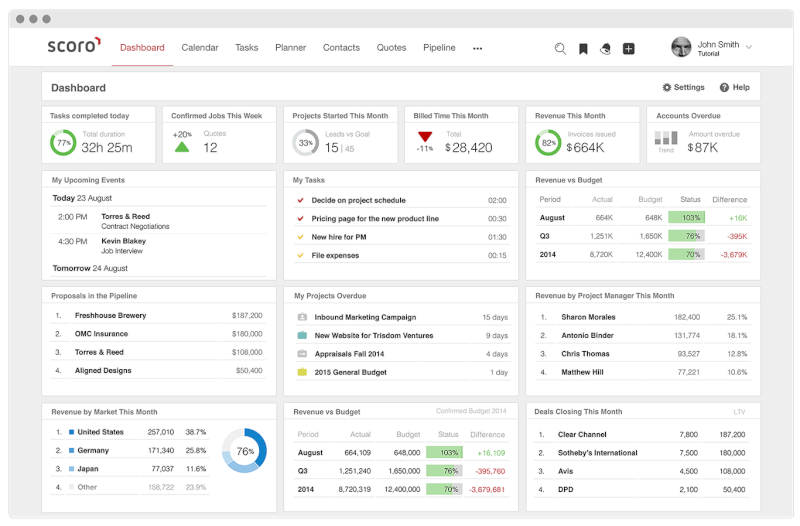 Get a real-time overview and make smart decisions.
Get a complete overview of each quote's and project's profitability.
View real-time financial reports on sales, quotes, and orders.
Manage your client and product databases in the same system as your quotes.
Track your time spent on work, and bill clients on an hourly basis.
Use a real-time KPI dashboard to see all your important information on one page.
Trusted by 10,000+ usersin 30 countries.
Instead of using five different tools to send quotes, manage contacts, and handle billing, use Scoro's powerful quoting software.
Thanks to Scoro, you can save more than 50% of the time that you're currently spending on quote management, billing, reporting, and double data entry.
Not interested in changing the way you work? We thought so! You can customize almost any aspect of Scoro to fit your workflow.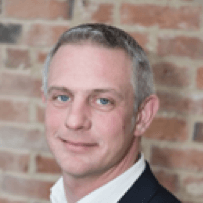 Scoro helped us to increase our team's overall efficiency by 20%. We can now manage our entire company with a single tool.

Dan Stevens