A single place for everything you need to know and do about your business.

Real-time sales results
What's the revenue growth this month? Who has sold the most? Get instant answers to all your sales questions.

Work tracking
Who's is working on what? Is the team fully utilized? Get an overview of how your team is doing in real time.

Up-to-date finances
What are the budgeted vs actuals results? Who's in the list of debtors? See all your KPIs in real time.
How is Scoro different from other CEO dashboard software?
While being easy to use, Scoro is not a simplistic tool – it helps you manage your entire company in one place. Moreover, Scoro's reporting capabilities are incomparable to any other CEO dashboard solution on the market.
Schedule a live demo
Work more efficiently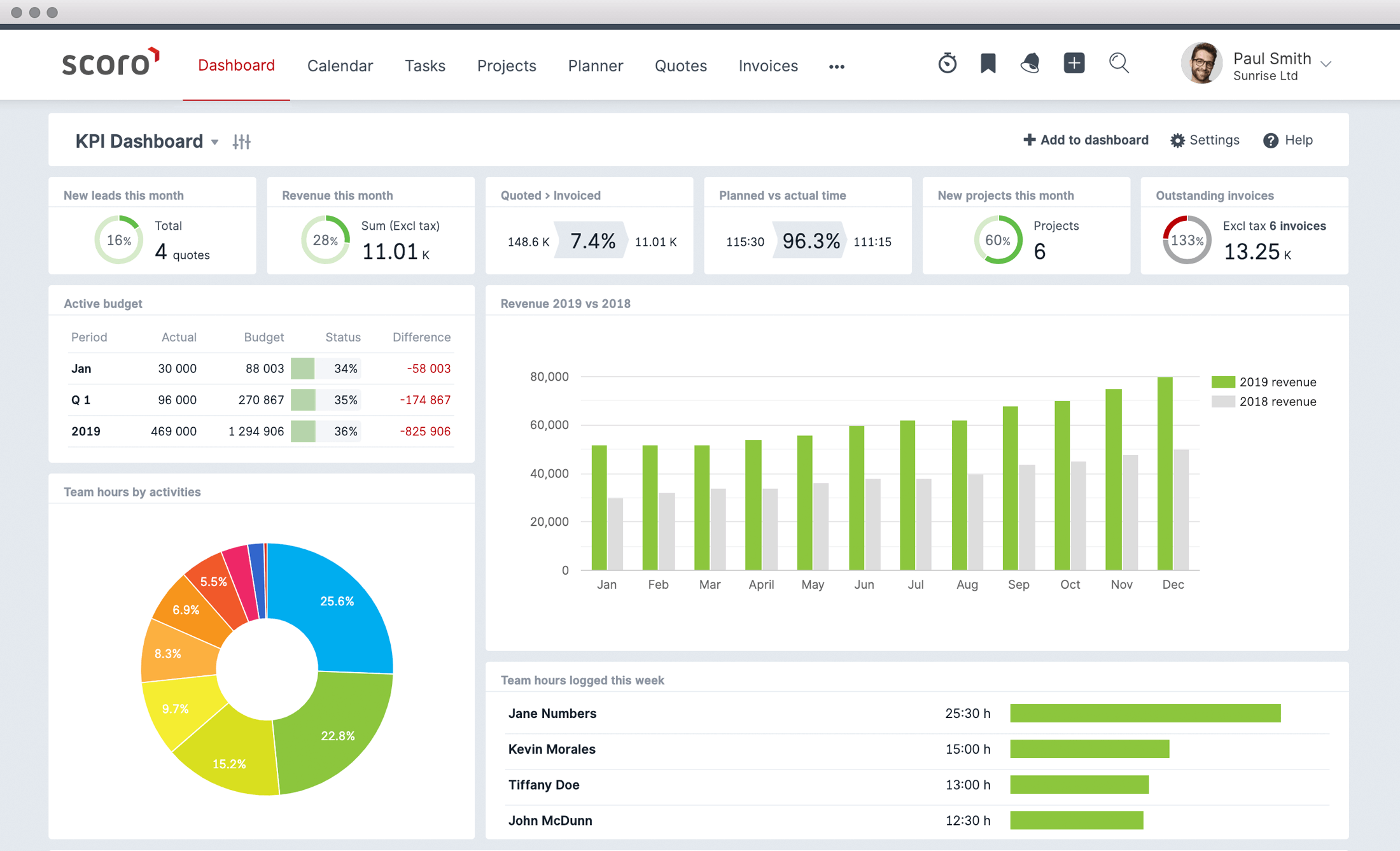 Real-time overview of your business
Know exactly what's going on in all aspects of your business by overseeing your company's performance on a comprehensive dashboard.
Customize your dashboard with widgets and metrics to track every important KPI such as financial metrics, upcoming meetings, or planned tasks.
Get a quick high-level overview of each department's performance with a status dashboard.
Compare different periods or time to understand the present, look back at the past, and project for the future.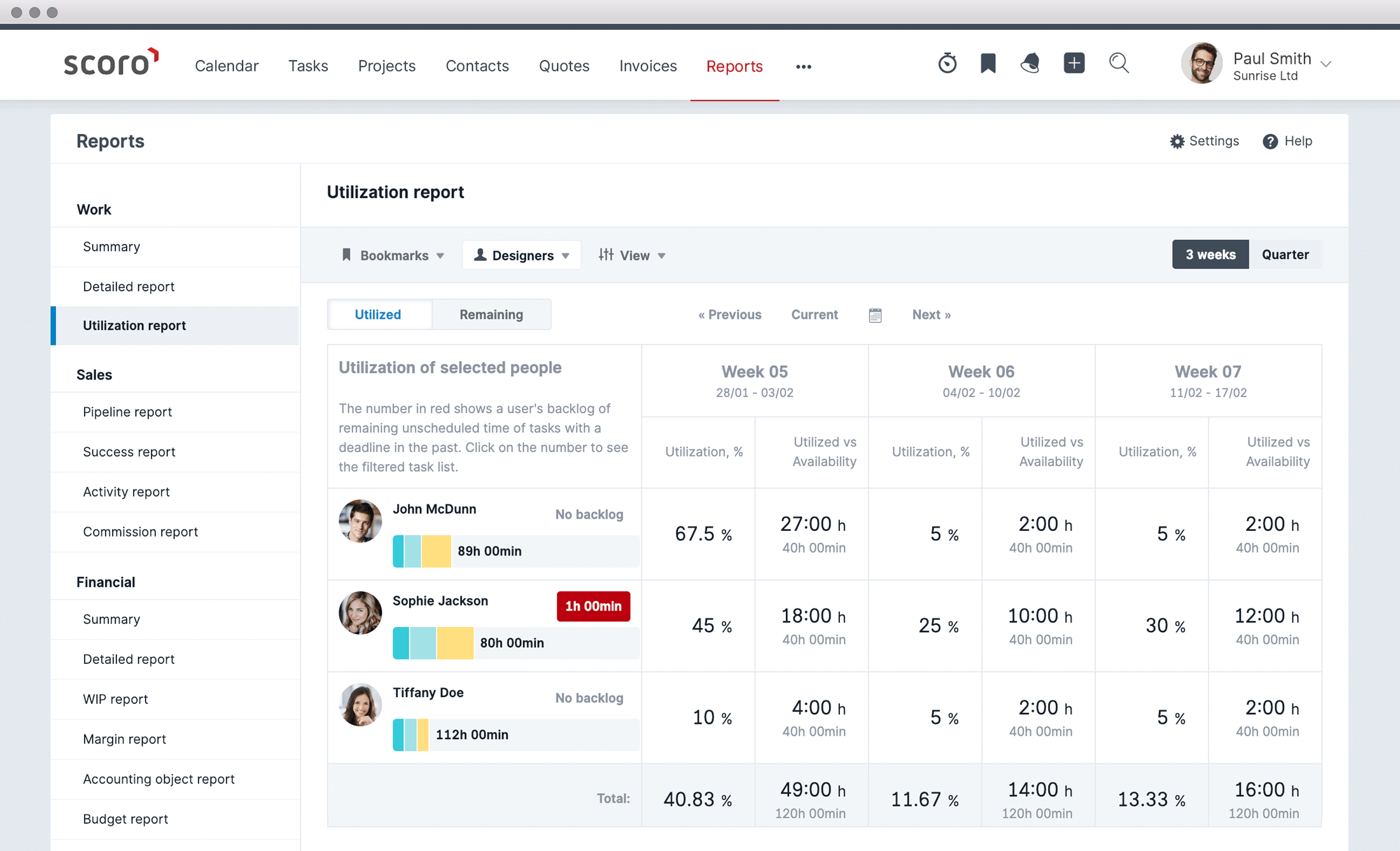 Tools to manage your business
Store your data in Scoro and stop shuffling between spreadsheets and multiple tools.
Automate your company's sales process, billing, marketing activities – and save your team's valuable time.
Get a complete overview of any project or client on one page, including time spent and billed, planned tasks and meetings, invoices and expenses.
Give your team rights-based access to the system.