Product
July 2020 Version Update: Expensify Integration And More
Instead of doing things the old (read: slow) way, we believe in saving time and energy on routine tasks. This is exactly the reason we've built an integration that handles various work-related expenses for you and makes cost management easy. You guessed it, this update includes Scoro's Expensify integration. In addition, we're building something major, but we'll get to that in a bit.
Here's what's new in Scoro.
Expensify integration
No more manual cost handling with filling in spreadsheets and doing paperwork, back-and-forth emailing with HR and Finances to settle out-of-pocket expenses (like travel costs or lunch receipts), and reimbursements. Instead, automate your entire expense management process with Scoro's Expensify integration.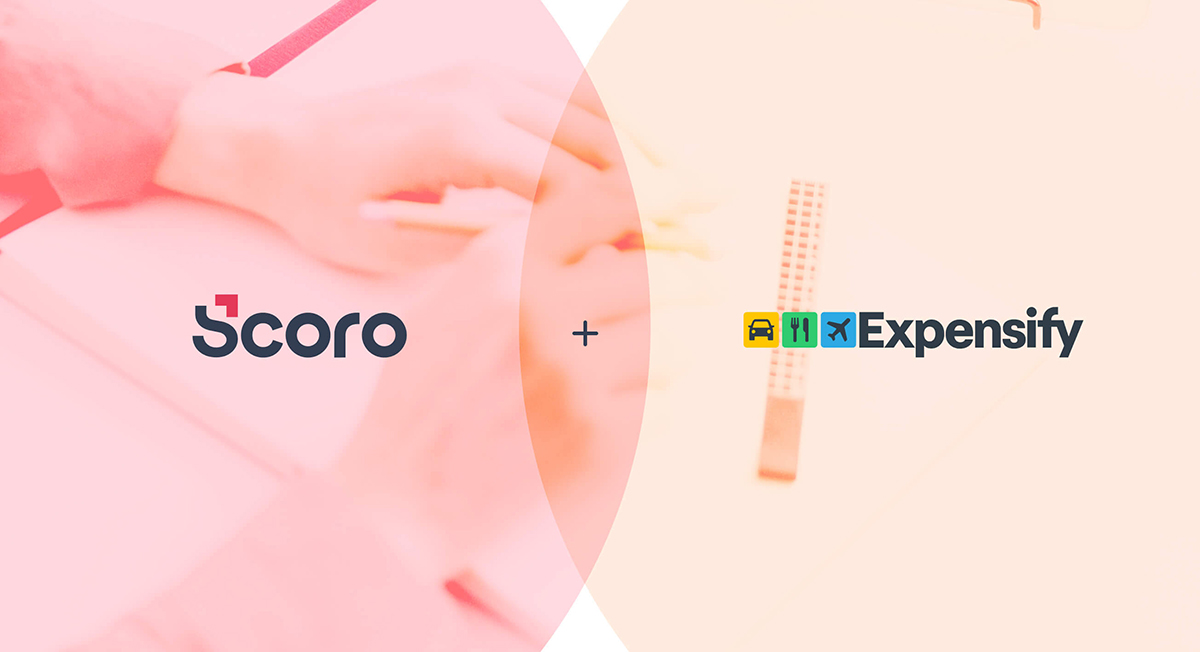 Rather than manually adding each receipt to Scoro as an expense document, Scoro's Expensify integration automatically pulls them into Scoro. The easiest way is to simply take a photo of the receipt with the Expensify phone app as an expense incurs. Or just email the receipts to Expensify and let SmartScan automatically transcribe the seller's name, date, and amount of the transaction from your receipt.
All the expenses sent to Scoro are automatically linked to the relevant project to make project-related expense handling and cost management simple. For granular cost management, use the product sync and track costs based on the various products and services on each receipt.
Expensify integration is truly flexible and easily configurable to meet your business needs. Decide whether to just track project-related expenses, only sync the spendings linked to Scoro users, or choose a dynamic project bookmark to automatically sync the bookmarked projects to Expensify and so on. In addition, set up statuses, dates, sync frequency, and much more.
Try it out and get your expenses sorted!
Task start and due date
So far, you've been able to set deadlines for tasks in order to get things done in time. Now, in addition to the due date, set a task start date to prioritize assignments in your to-do list. Whether scheduling your team's work in the Planner or assigning tasks in the Task list, it's simple to filter out unassigned tasks by their start date and take care of the more time-critical ones first. When the work is done, get detailed reporting on how long it took to complete the task – not only the hours actually spent on the task, but also the days between when the work was started and finished.
Sounds like a small thing, right? It may seem so, but you'll rethink once you know why we're doing it.
Task start date is an essential part of building task dependencies and seeing how one activity is related to another. Yes, you figured it out – we're building the Gantt chart. But for now, we urge you to start using task start and due dates to plan work and define your chain of tasks that lead to project completion.
Restoring deleted projects
No need to worry about losing valuable data due to simple human errors.  Now, when accidentally deleting a project, the project manager or site administrator is able to easily restore it. When opening a project from a notification or email via the link, a message is shown stating that the project has been deleted. For the user with the relevant rights, there's a Restore button visible in the upper right corner of the deleted project view. Another option is to open a deleted project from the activity log.
Xero and QuickBooks quick action permissions
You can now decide which users or user roles can send or receive information between Scoro and Xero/QuickBooks. Only the users with these rights can see the quick action buttons in the relevant document, contact and project view. There's also an indication on this button whether the document was sent successfully (green), or there were any issues with the sync (synced with errors – orange, not synced, errors – red, not synced – gray). Plus, you can access the errors from the same button with one click.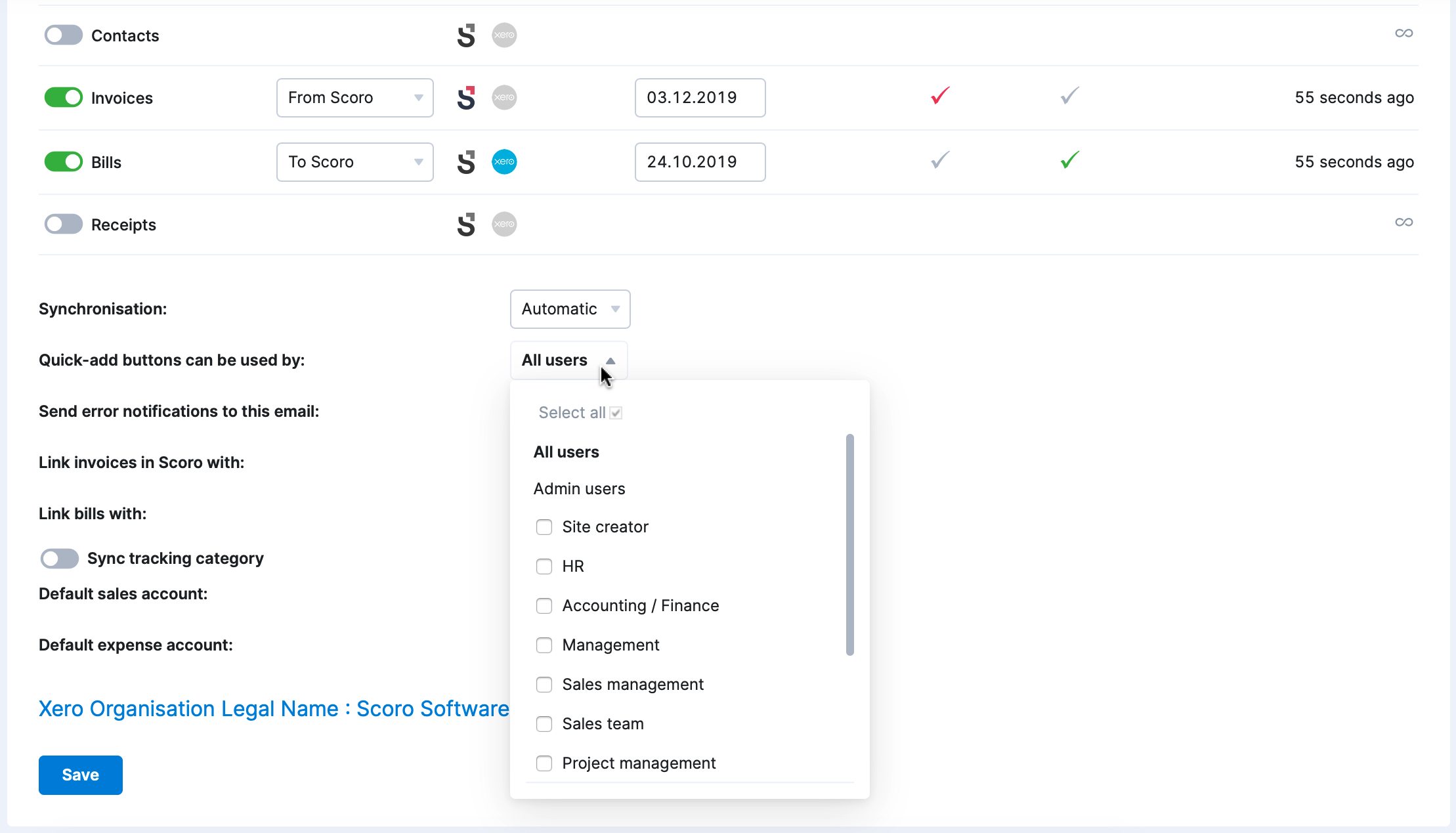 ---
We're working on:
Customer portal. Grant customers access to your Scoro site to collaborate on projects, allow them to review quotes and other sales documents, get feedback on assignments, and so on.
Gantt chart. Plan and manage projects in one all-inclusive view, where project phases and tasks are dependent on one another. In addition to tasks, see and plan meetings and other project-related events right there in the chart.
High-level planning. Use less granular work planning and custom periods in the Planner to easily schedule longer tasks.
Not to worry, if your Scoro site hasn't been updated yet, the update is rolling out gradually over the next few weeks.
We do our very best to make Scoro better every day, so we appreciate your feedback. Let us know what you think at [email protected].
Want to learn more tips to use Scoro to its full potential? See these guides:
Top 20 Questions We Get Asked About Scoro
12 Quick Tips To Get More Out Of Scoro (Beginner Level)