Work management
14 Productivity Tools That Save Time and Energy
IF YOU'RE running a business, managing clients, projects, and employees, handling multiple tasks and occupies a lot of time. Get these amazing tools to save your time and be more productive.
Or save hours every week by using scheduling software.
1. SCORO
Scoro is a real powerhouse when it comes to effective business management. Get an overview of your company's workflow, sales and budget just in one click. The customizable Dashboard provides you with every detail you need to know about your company or project.
Worried about managing the projects and tasks in your team? With Scoro you can assign tasks to team members, prioritize, link tasks with projects and clients and make your time billable. This tool has limitless useful features to discover.
Price: starting from $22 user/month
Get Scoro here.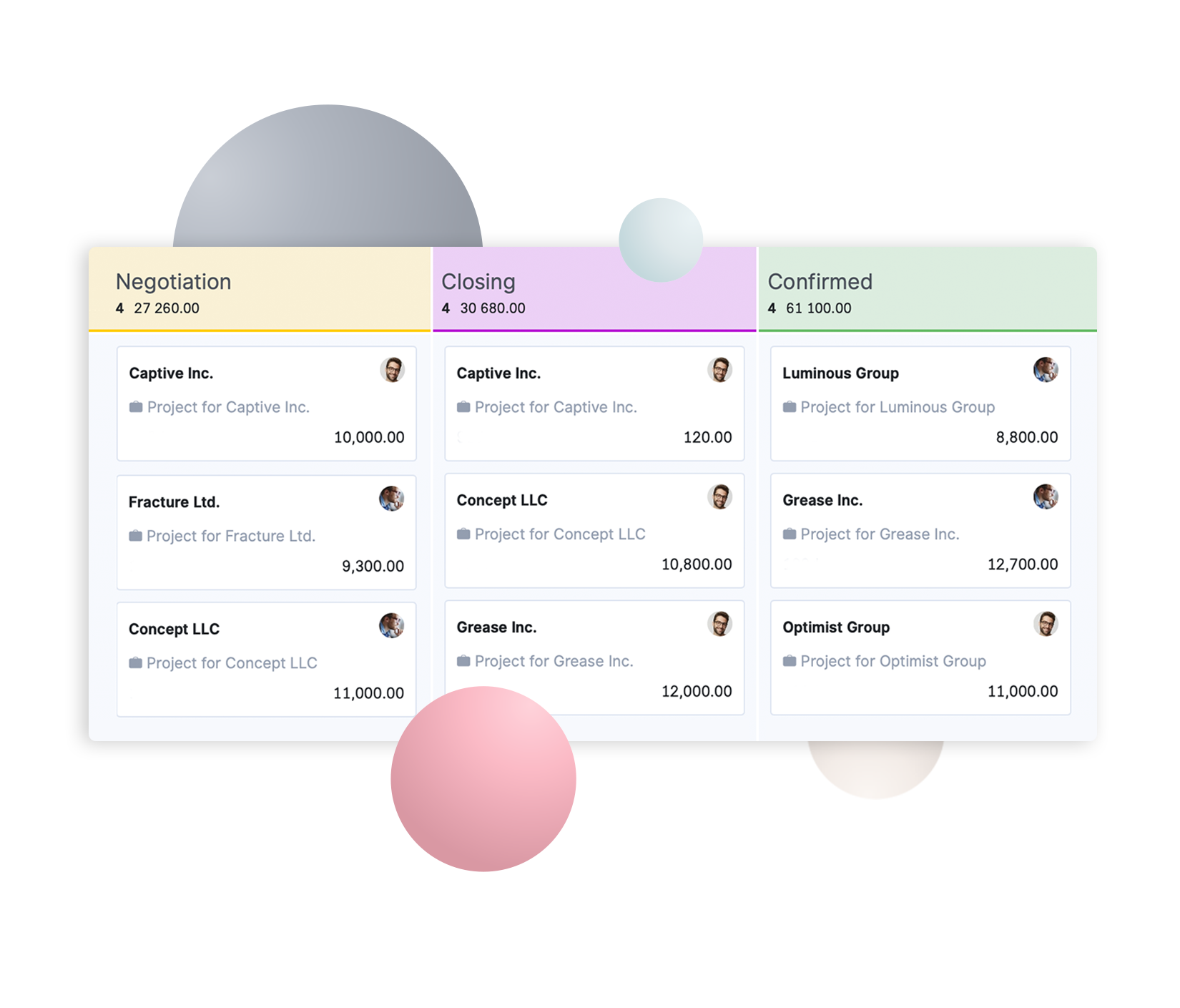 2. TOGGL
We've all had this "Where did all my time go?" moment. With Toggl, you can track time spent on tasks or insert information manually. But this tool has more to offer – make your hours billable when working for a client or get insightful reports about the time worked on a given task or projects.
Price: Free and paid plan starting from $5 user/month
Get Toggle for free here
Increase productivity at work by following these 6 simple steps.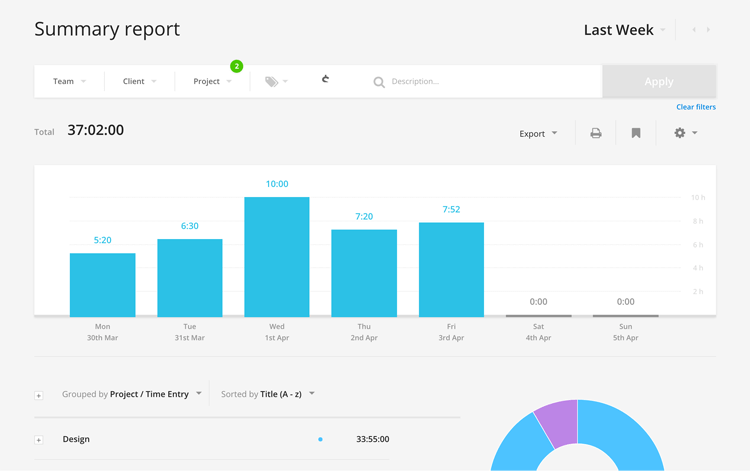 3. PHONETAG
Missed a phone call? No worries, it's already in your inbox. PhoneTag converts voice messages to text format and sends it to your phone or email. Now you can quickly grasp the topic of a missed phone call and gather information without listening to the whole message. That really increases your productivity score.
Another nice thing about having your phone calls converted to text messages is that you can archive the information and reduce the worry about forgetting the content of the conversation. If you prefer to listen to the messages instead, there is an MP3 file attached to every text message.
Price: starting from $9.99/month
Get PhoneTag here
5. RESCUE TIME
Wondering how much of your working time is actually productive and how many hours you spend online? Rescue Time will do the counting for you and monitor how you spend time whilst working with your computer. Tell Rescue Time what types of tools and websites you consider productive or distracting and in the end of each week, you'll receive a report with your productivity score and insights about your online presence. It may seem frustrating at first, but soon you'll notice you have started to engage less with distracting websites and become more productive.
Price: Free
Get Rescue Time for free here
Read on: 43 Best Project Management Software & Tools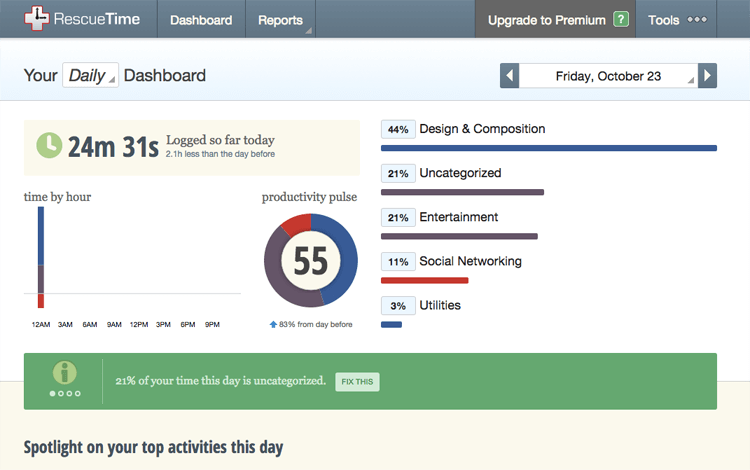 6. POCKET
Pocket is not quite the classical productivity tool, but it will save you a lot of time. Here's an example: You found an interesting blog post or online article but do not have time to read it immediately. Store it in your Pocket and quickly find it the next time you're searching for something to read. Simple as that!
Price: Free / Premium for $44.99/year
Get Pocket for free here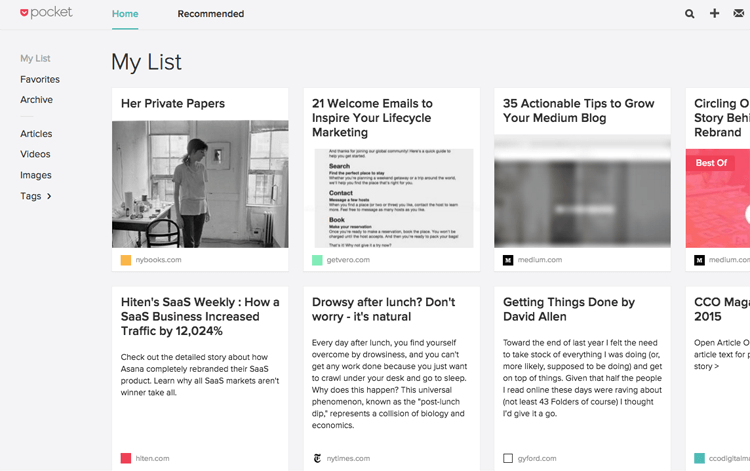 7. IFTTT
While arriving at work, your phone is automatically muted. When you receive an attachment by email, it gets added to your Google Drive folder. Is it raining today? You knew it already because IFTTT sent you a notification. Browse other users' "If This Then That" recipes and add your own to automate small tasks and sync information in order to save time.
Price: free
Get IFTTT for free here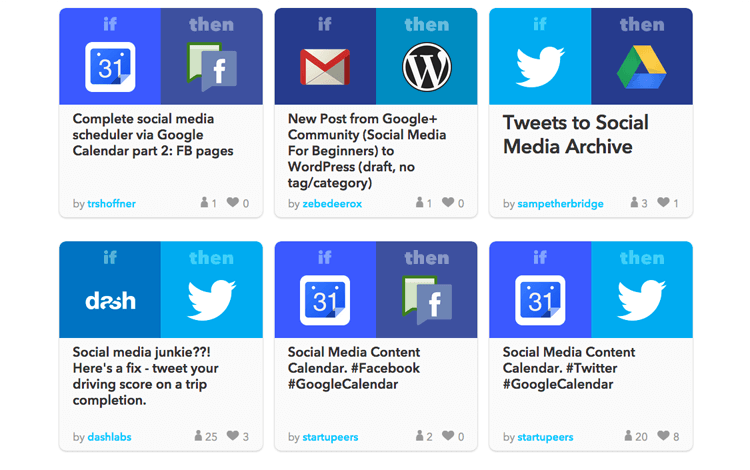 8. CALENDLY
Looking for a perfect tool for scheduling productive appointments, meetings, demos, and interviews? Calendly makes scheduling events and inviting people easier and efficient. Set your availability preferences in Calendly, send invites to others and let your invitees choose a time that's convenient for them.
Price: Free and Premium starting from $8 user/month
Get Calendly for free here
Want to bring some extra efficiency to your work? Try one of these browser extensions for increased productivity.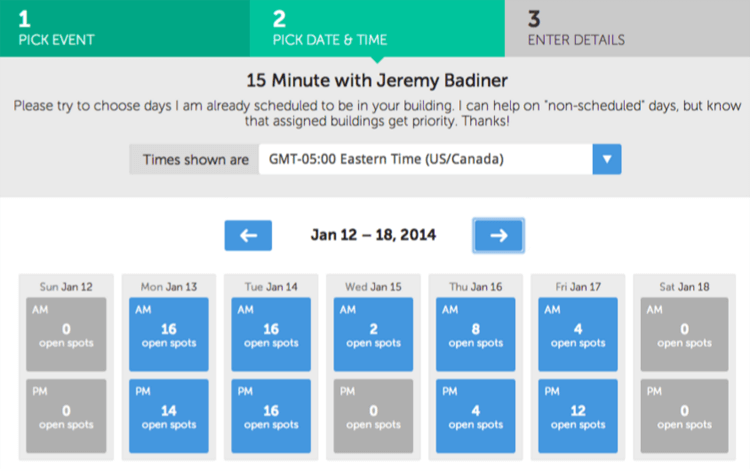 9. SELF CONTROL
You started working on a task and find yourself browsing on a social media website. Block distracting websites with Self Control. This tool enables to block a number of distracting websites or mail servers for a determined period of time. And this tool has some character – for the selected time period, you will be unable to access blocked sites even if the computer is restarted or the application is deleted.
Price: Free
Get Self Control for free here
10. SLACK
Being every team's favorite messaging tool, Slack saves you plenty of time you'd otherwise spend on sending lengthy emails and sharing documents. Organize your contacts in channels and invite other team members to participate in conversations. Slack is more than a messaging app, it really connects you with your co-workers and makes your communication so much productive.
Price: Free and Premium starting from $6.67 user/month
Get Slack for free here
11. TRELLO
Who wouldn't like Trello – a helpful app when it comes to project management. Create your own board with checklists, tasks and add comments to every task. You can upload files from Dropbox and Google Drive and set deadlines. By using Trello for teamwork you'll save the time of your team and focus on long-term goals.
Price: Free
Get Trello for free here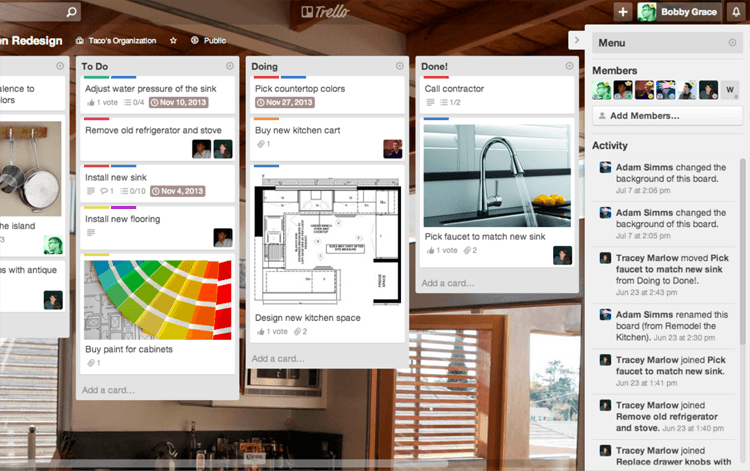 Check out this Trello alternative!
12. TIME DOCTOR
It would be amazing to have information not only about the hours spent at work; but also information about your online hours and time spent on websites. Time Doctor tracks time, counts billable hours, helps you to avoid distractions whilst working and monitors your online activities. You'd be surprised how much time you're spending on non-work-related websites and tools throughout the day.
Price: $9.99 /user/month
Get Time Doctor here
13. Notion
Notion is the latest favorite productivity tool of our marketing team. It helps to plan projects, collaborate, share comments and ideas, and much more. What's even better – it's the perfect tool for personal task management. Simply create a weekly calendar, and add all your tasks to the to-do list. If you love using Slack, you can easily integrate it with Notion for a faster and streamlined communication.
Price: free for personal use, $1/month/user for teamwork
Get Notion here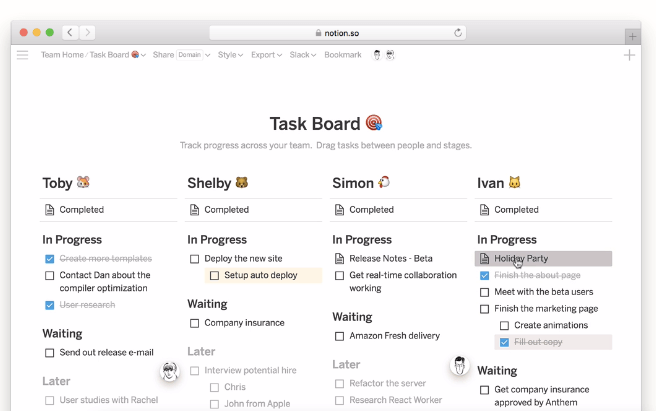 Read on: Complete list of Notion alternatives for work management.
14. Noisli
One of the greatest productivity killers in the office is background noise. It's just super difficult to focus at work when surrounded by sounds and words. Noisli easily solves this problem by equipping you with ambient background tunes, such as wind, rain, or the sound of waves.
Price: Free!
Check out Noisli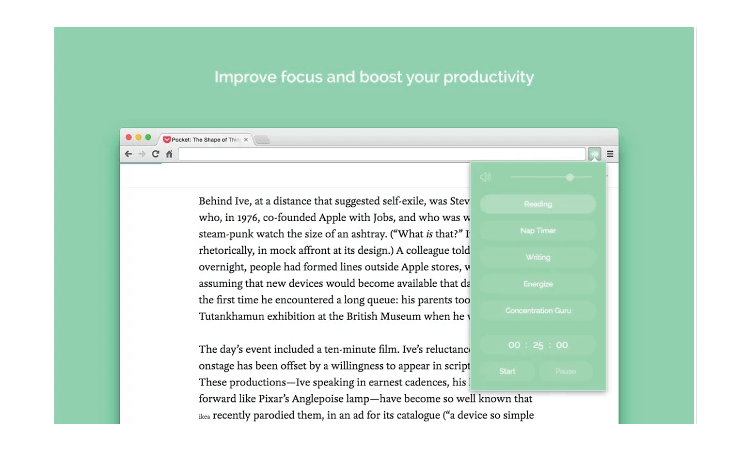 Using too many productivity tools can get overwhelming but if you choose 3-5 tools to use daily, you will soon notice that there's more time to deal with non-work activities.
Don't forget to combine these tools with productivity tips for work, you can use yourself.