Customer stories
Marketing Communication Agency Saves Time and Money with Scoro
NOSUCH is a full-service marketing communications and branding agency. They're one part of NS+R, a global media production company that specializes in content creation and creative production. NS+R has offices in the UK, Netherlands and India – their mission is to create 'best in brand' experiences through well crafted, beautifully designed and professionally executed content.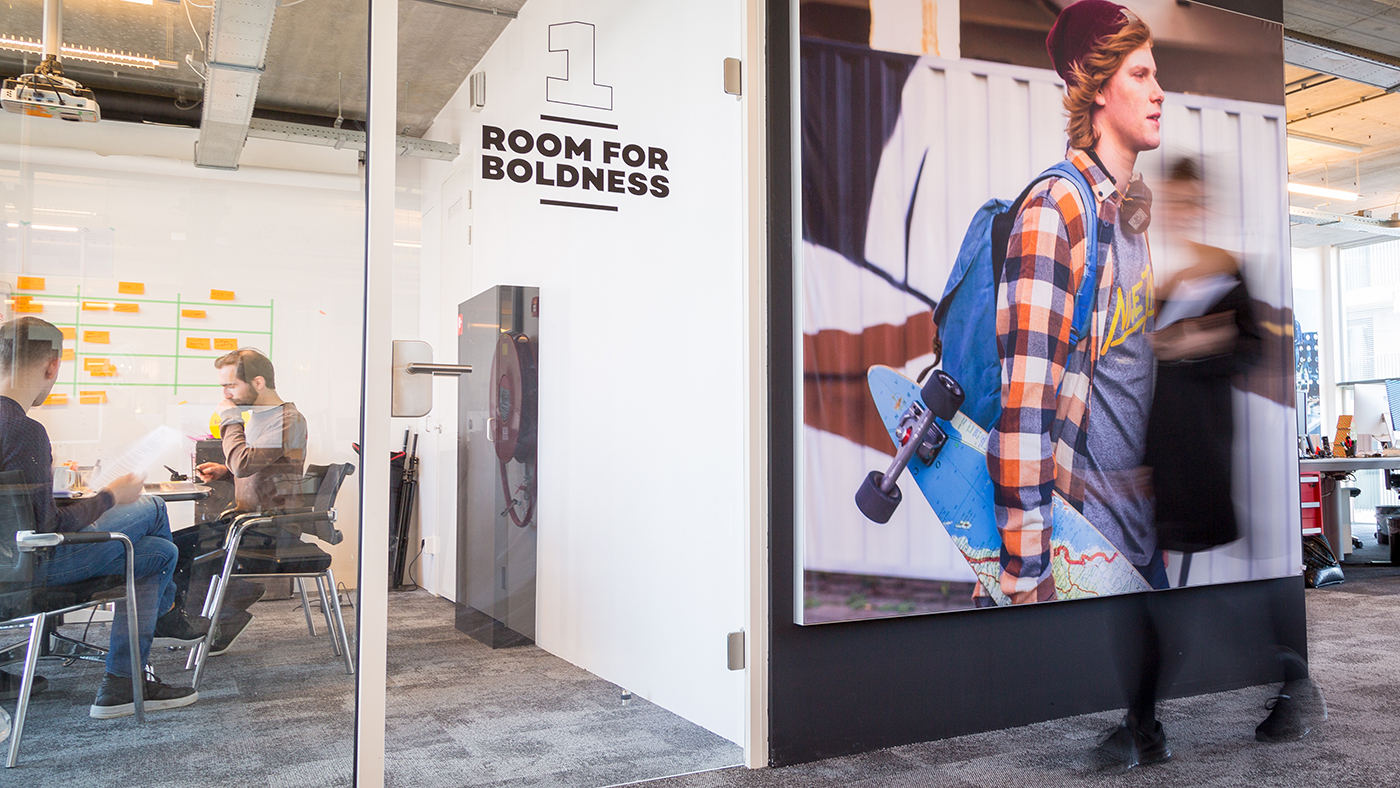 All NOSUCH meeting rooms have inspiring names
An end-to-end solution suitable for all departments
Before implementing Scoro, every business unit in NOSUCH used different tools for managing projects, tracking time and reporting. But with everything scattered across a number of separate apps and spreadsheets, it was difficult for NOSUCH to function as one company.
To improve their business processes, they started looking for a new, end-to-end business management solution that would enable them to
gather all their work into a single solution
report and analyze results as separate entities
cut business costs
NOSUCH tested out different solutions but quickly realized Scoro is the best solution for their business. With one of the departments already using Scoro's software and seeing how it has improved their work, they decided to implement Scoro across all entities.
"We chose Scoro for its user focused design and versatility that make it easy to set up quotes, projects, and invoices, create tasks and plan team members' work. Besides, it enables us to seamlessly integrate other systems to Scoro." – Stefanie van der Leegte, Managing Director, Shared Service Center
Better time and money allocation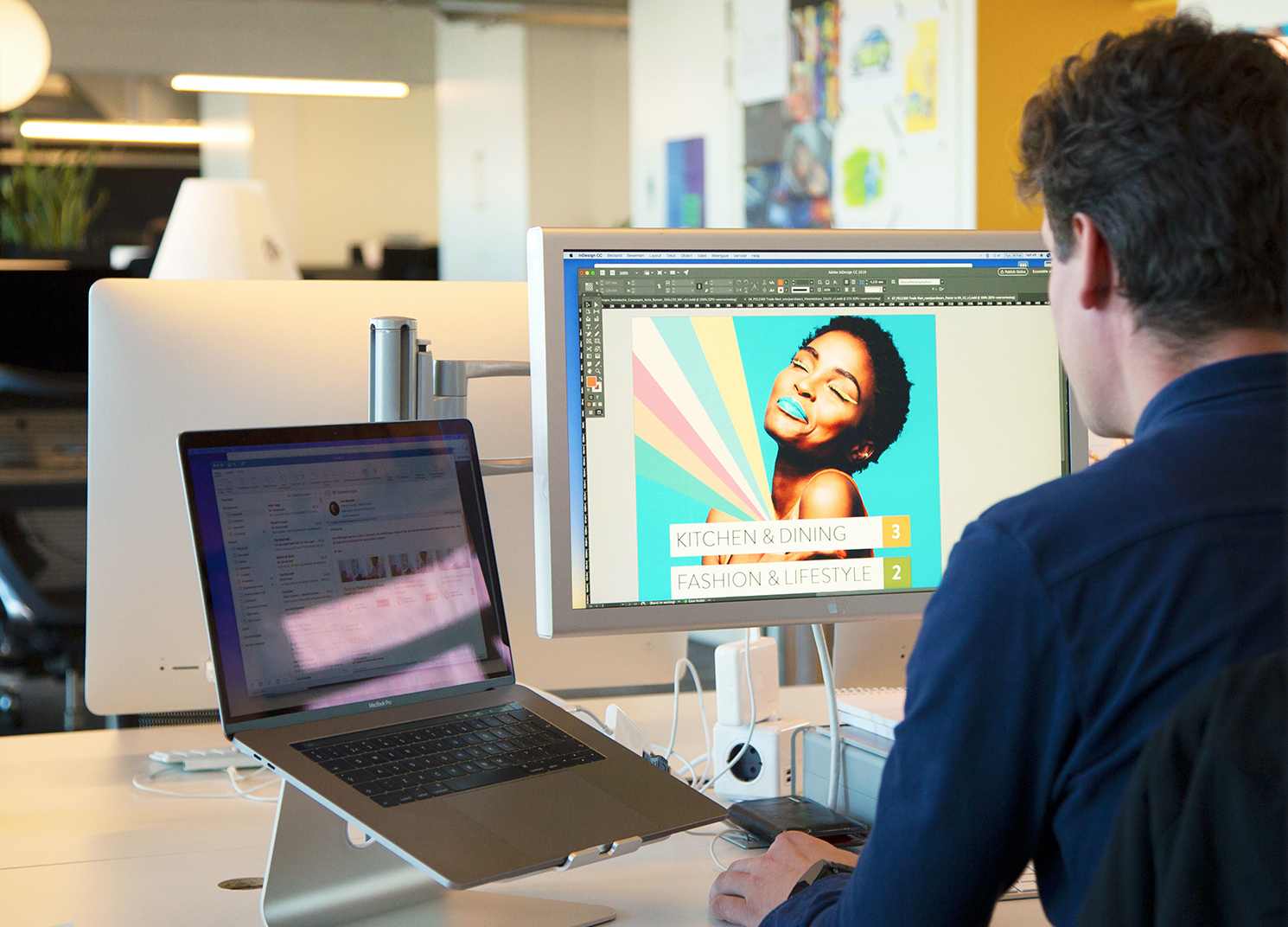 Design work in NOSUCH
Today, everyone in NOSUCH is using Scoro, and it has immensely improved their performance in every department. They have found a way to
keep track of their most important KPIs
increase their team's accountability
save money and time
Accurate KPI tracking
With all their data gathered into one solution, they can easily keep track of their most important KPIs, including sales pipeline, billed hours, utilization and project/account margin.
Increased accountability
With Scoro, it's easy to create projects, assign tasks and estimate the duration of the projects. This has created a new level of responsibility for every member of the project and led to more involvement, better teamwork and improved margins.
Improved money and time management
By replacing all their previous tools with Scoro, NOSUCH was able to cut down the cost of their tech stack by 50%. As a result, they are saving up to €2500 every month with Scoro.
They've also improved their time allocation, and everyone in the company is saving time. "Scoro saves every person in the company 4 hours a week. Just in terms of reporting, I am already saving one day every month," says Stefanie.
"Scoro creates structure for all our teams. Even our creative and design teams who may normally work in a more unstructured way benefit from using Scoro and can use their time more effectively." – Stefanie van der Leegte