Work management
14 Best Business Budgeting Software in 2023
Budgeting is the basis for all business success and the tech world has responded by releasing a lot of of financial tools to lend a hand. With so many solutions to choose from every company can find the budgeting tool that best fits their business needs. And to make the decision process easier, we've put together a list of the best budgeting software on the market. 
In recent years, companies have moved their budgets to the cloud for several reasons. For one, cloud-based budgeting software is less expensive than on-premise products. Smaller companies also lack the infrastructure and IT staff to manage the complicated infrastructure of on-premise software.
Companies that use Excel for managing their budgets are far more likely to make mistakes, as nearly 90% of spreadsheets contain errors.
Online business budgeting tools are an excellent option for any business that wishes to manage their budgets in a streamlined and organized way. These next-generation tools focus on the keyword "intuitive" and require less specialized training, meaning that they're easy-to-use and can be implemented more quickly. Moreover, the online software providers release product updates as often as every two months, ensuring that your software is up to date.
If you're looking to move your budgets out of Excel or bring more structure, find your new software from this list that outlines the perks and benefits of each. We'll start with the most widely used and best budgeting software and move on to smaller niche tools, to help you find exactly the right tool to manage, plan, and forecast your company's budgets.
---
Every business budgeting software listed here:
Has unique features that stand out from other budgeting software;
Is by a trustworthy provider, with regular updates and high security;
---
1. Scoro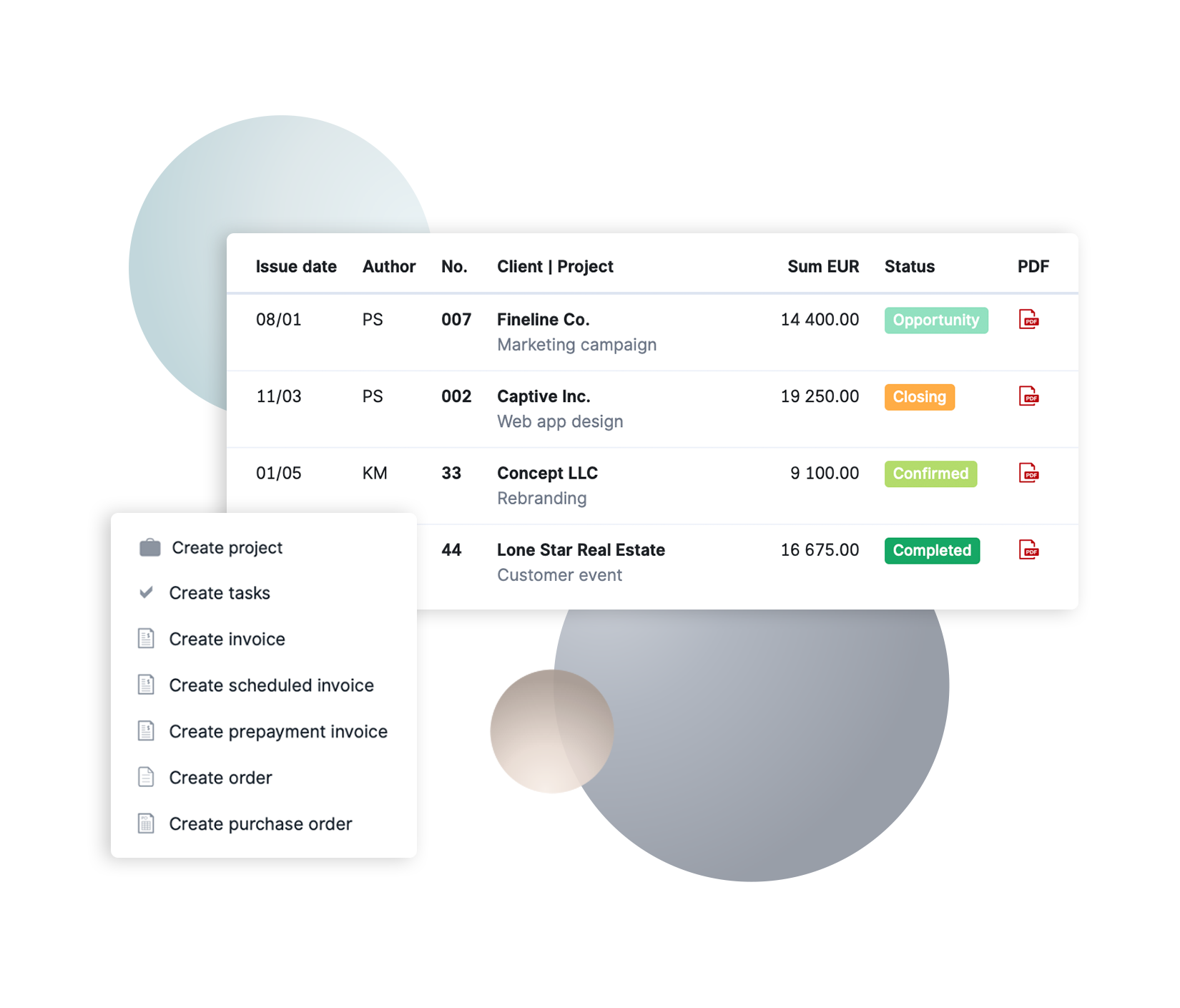 Scoro combines budgeting features with other tools to manage your entire company in one system. You can also manage expenses and resources, use a financial dashboard, and manage project budgets.
Top features:
Budget planning and forecasting
Financial reports and analysis
Unlimited project budgets
Financial KPI dashboard
Invoicing and professional services automation
Automated revenue stream from invoices
What's special about this tool: Scoro combines the tools for budgeting, CRM, and project management so that you can manage your entire business in one solution and access all the financial data in one place.
Pricing: From $26 user/month, 14-days free trial.
2. Centage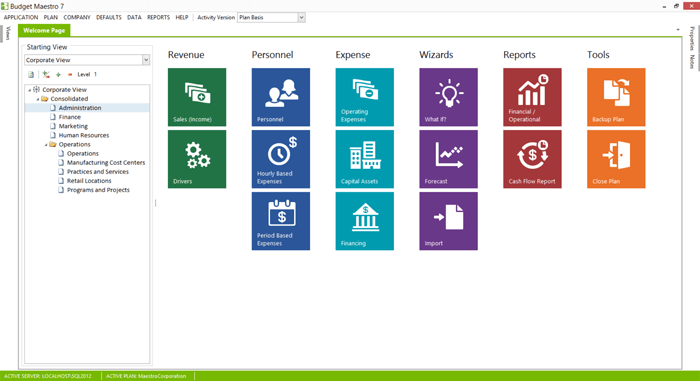 Centage is a comprehensive enterprise budgeting software provider that offers different tools called Maestros for budgeting, forecasting, financial reporting, etc. If you're looking for a highly complete solution, Centage might be the answer.
Top features:
Budgeting and planning
Forecasts
Financial dashboard and reporting
Comprehensive analytics
What's special about this tool: Centage integrates with other widely used enterprise management software like SAGE, Dynamics, and QuickBooks.
Pricing: Upon Request
Everything about your business, one click away
3. Prophix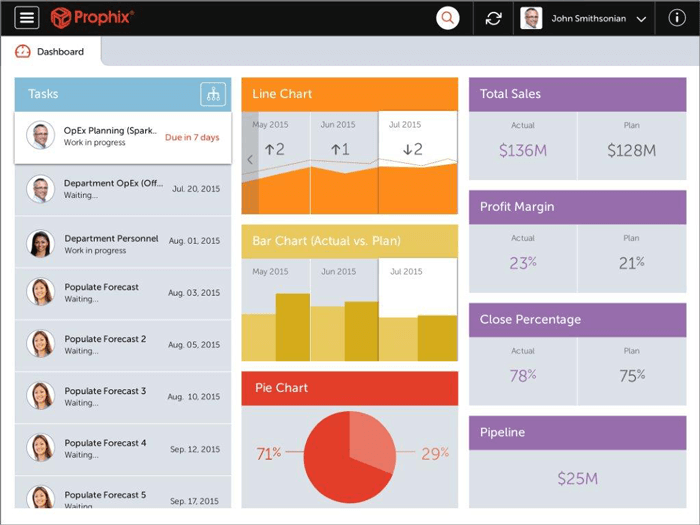 Prophix says it has created a software solution for corporate performance management, which means that it includes many smaller tools for managing a company's resources and planning its budgets.
Top features:
Budgeting, planning, and forecasting
Financial, statutory and management reporting
Cash flow planning
Profitability modeling and optimization
Personnel planning
What's special about this tool: Prophix wants to offer its users a wholesome product that scales as the company grows.
Pricing: Upon Request
4. Float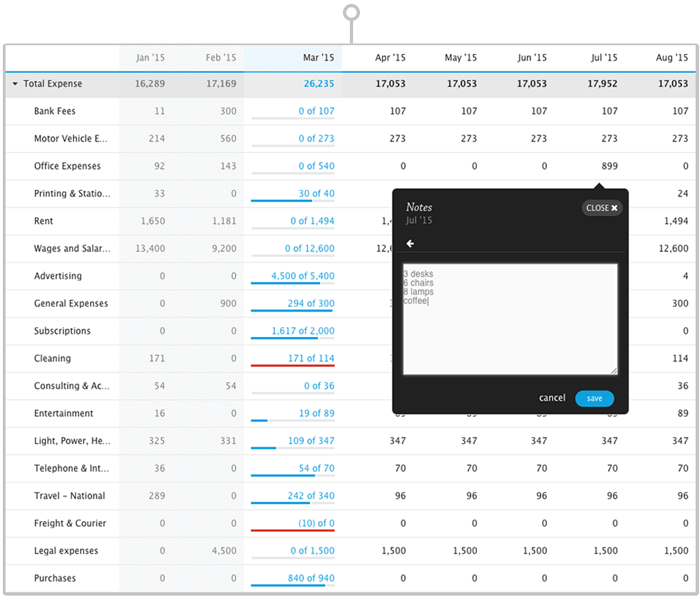 Float is an easy-to-use cash flow forecasting and budget management software that integrates seamlessly with other tools like Xero, Quickbooks Online, and Free Agent.
Top features:
Cash flow forecasting
Business budgeting
Visual reporting
What's special about this tool: Float is a highly visual and nice-to-use tool that helps to bring more clarity to your company's budgets and cash flow.
Pricing: Small (1 user account) $35/month, Medium (3 user accounts) $59/month, Large (10 user accounts) $119/month
Read on: Business Management Trends You Should Quit in 2017
5. Planguru
Compared with Centage and Prophix, Planguru is a more simple budgeting software solution, which might be what you're looking for to manage your small company's budget.
Top features:
Pre-built Integrated Financial Statement Structure
Payroll Utility
Engagement Tools for Professional Accountants
20+ Standard Forecasting Methods
Forecast using Non-Financial Data
What's special about this tool: Planguru has a separate analytics tool that helps to get a better overview of financials and make better decisions.
Pricing: $99/company/month + $29 for each additional user
Interesting read: 10 Easy Steps to Improve Your Billing Process Right Now
6. GIDE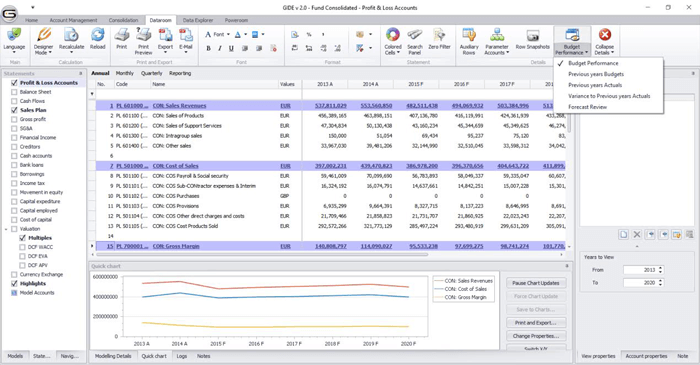 GIDE helps companies combine budgeting, strategic planning, and rolling forecasts while consolidating projects/companies and business departments within one comprehensive corporate performance management platform.
Top features:
Profit/loss statement Balance sheet & Cash flows
Capital asset planning
Capital structuring
Operational data
Working Capital
What's special about this tool: GIDE promises a fast implementation process of two weeks compared to the average of 8 weeks of budgeting software implementation.
Pricing: N/A
7. Maxiplan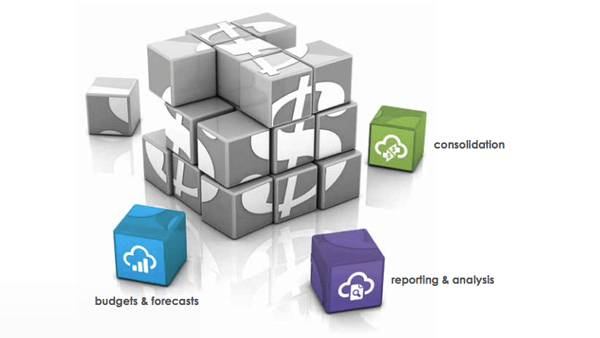 With Maxiplan's cost-effective budgeting solutions, organizations can move beyond the chaos and complexity of spreadsheet-based processes to more effectively plan and track financial performance.
Top features:
Financial performance management
Budgeting and forecasting
Profit & loss and cash flow forecasts
Actual/budget/plan variance reporting
Revenue forecasting and analysis
Ad hoc planning and consolidation
What's special about this tool: Maxiplan challenges companies struggling with Excel spreadsheets to move their business into a more organized solution.
Pricing: N/A
8. Tagetik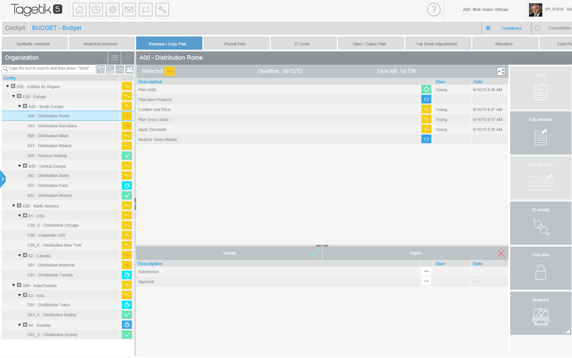 Tagetik is a simple business budgeting software solution that helps to bring more structure into budgeting and forecasting.
Top features:
Disclosure management
Budget planning and forecasting
Reporting and analytics
Financial consolidation
What's special about this tool: Tagetik promises to give you the ease of Excel, the flexibility of the cloud, and the power of built-in financial intelligence.
Pricing: N/A
9. Adaptive Insights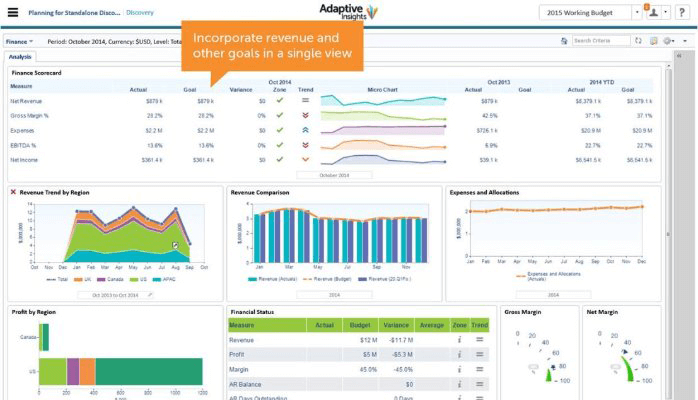 Adaptive Insights is a comprehensive tool offering cloud-based budgeting and forecasting software combined with reporting and analytics features.
Top features:
Revenue management
Capital management
Balance sheet & cash flow statements
Expense management
What's special about this tool: Adaptive Insights has a visual financial reporting and dashboard tool that gives a quick overview of the company's financial performance.
Pricing: Upon request
10. Coupa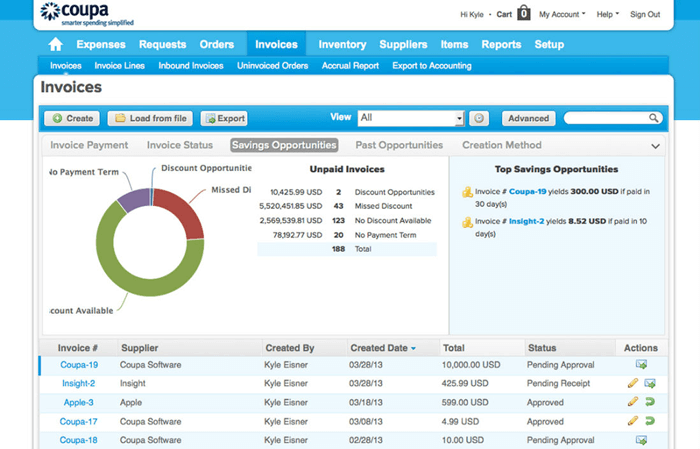 Coupa is a simple budget management tool that helps to inform every team member about real-time results and budgets. It's part of a more comprehensive Coupa management suite.
Top features:
Real-time budget tracking
Budget roll-up reports
Informed approvals
Auto-updates
Expense management
What's special about this tool: Coupa calls itself a Savings-as-a-Service solution. It also has a spend and expense management suite to complement your budgeting.
Pricing: N/A
11. Tidemark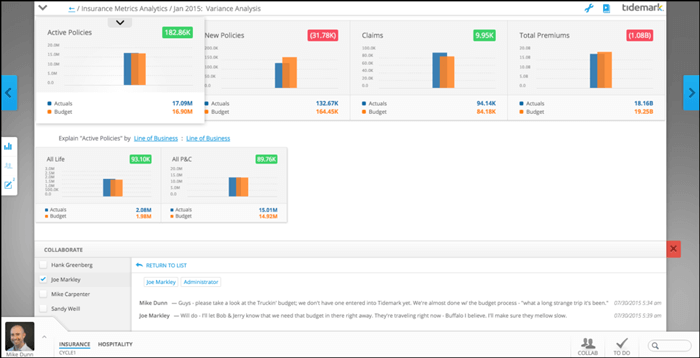 Tidemark is a single-platform analytics suite that provides tools for extensive budget planning and result tracking.
Top features:
Revenue planning
Supply chain management
Financial planning
Budgets and forecasts
What's special about this tool: Tidemark has an excellent tool for people and resource management that helps to keep track of non-financial measures as well.
Pricing: N/A
12. Neubrain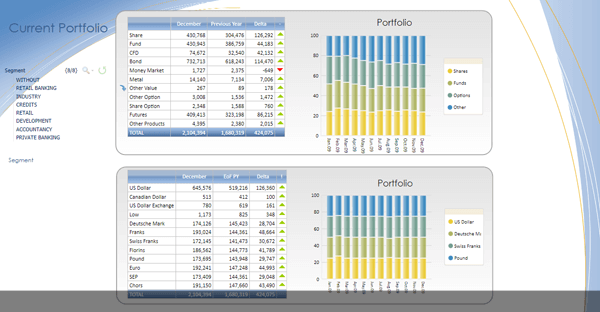 Neubrain differs from all the tools above in that it only focuses on analytics. It acts as a connector of all other financial tools such as QL, SAP, Oracle, PeopleSoft, Dynamics GP, Great Plains, ADP, Excel, and more.
Top features:
Budgeting and forecasting functions, rules, and algorithms
Salary and benefits forecasting
Allocations and Activity-based Costing (ABC)
Budget submission and approval workflows
Powerful reporting capabilities
What's special about this tool: Neubrain budgeting analytics software makes your financial data tell a story and helps to make long-term decisions that pay off.
Pricing: N/A
13. BillQuick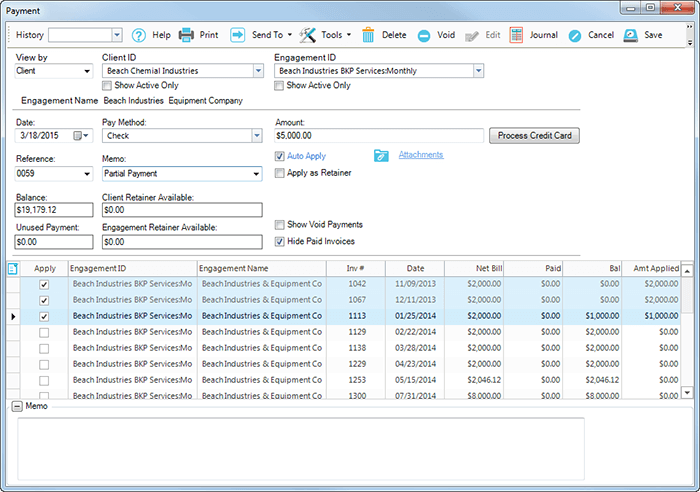 BillQuick is a business budgeting tool that facilitates budgeting even if you're not near a PC. This tool helps both with budgeting, invoicing, and project management, making it a great fit for creative teams.
Top features:
Budgeting for projects
Generating invoices and billing clients
Tracking personal time off, overtime, compensation time, vacations, etc.
Emailing invoices as PDFs
What's special about this tool: BillQuick is all about employee productivity. It has a tool called Employee Workload Forecaster that helps to get a better overview of your workforce and allocate budgets accordingly.
Pricing: Professional plan $19.95 user/month, Enterprise plan (unlimited features) $24.95 user/month
14. QuickBooks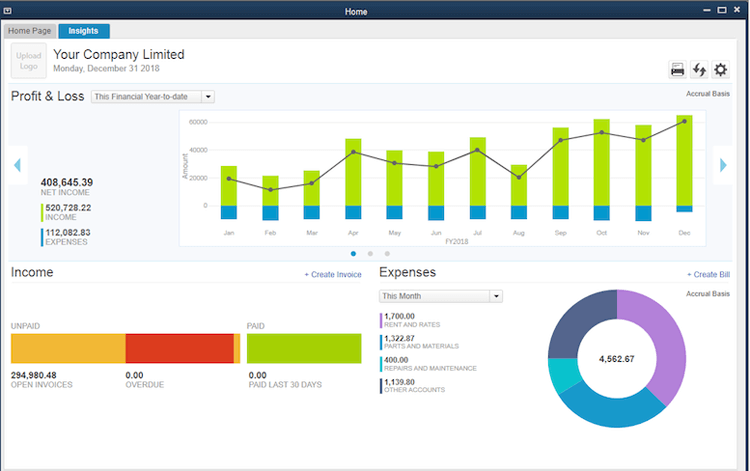 QuickBooks is a popular small business accounting and budgeting tool used by accountants all over the world. It provides various features from expense tracking to invoicing, helping companies to get a complete overview of their budgets and forecasts.
Top features:
Tracking expenses
Custom invoice templates
Sending invoices
Managing and paying bills
Automatically download & categorize bank transactions
Profit & Loss, Balance Sheet + more reports
What's special about this tool: QuickBooks is 100% focused on efficient budgeting and expense management. This means that it has great features that cover everything you need.
Pricing:Simple Start plan $15/month, Essentials plan $30/month, Plus plan (unlimited features) $40/month
Everything about your business, one click away