Track sales → Create invoices → Get paid
Shuffling between files to compile bills?
Issue bills for your work or products, and send them as PDF-files in a single click.
Late payments are a nightmare?
Let Scoro automatically send scheduled and recurring invoices, and automate late invoice reminders.
Want a better overview of your finances?
Get detailed reporting on your budgets, expenses, and bills, and track key metrics on an actionable dashboard.
Custom rates, beautiful templates, discount handling.
Automated billing software makes your billing process faster and easier.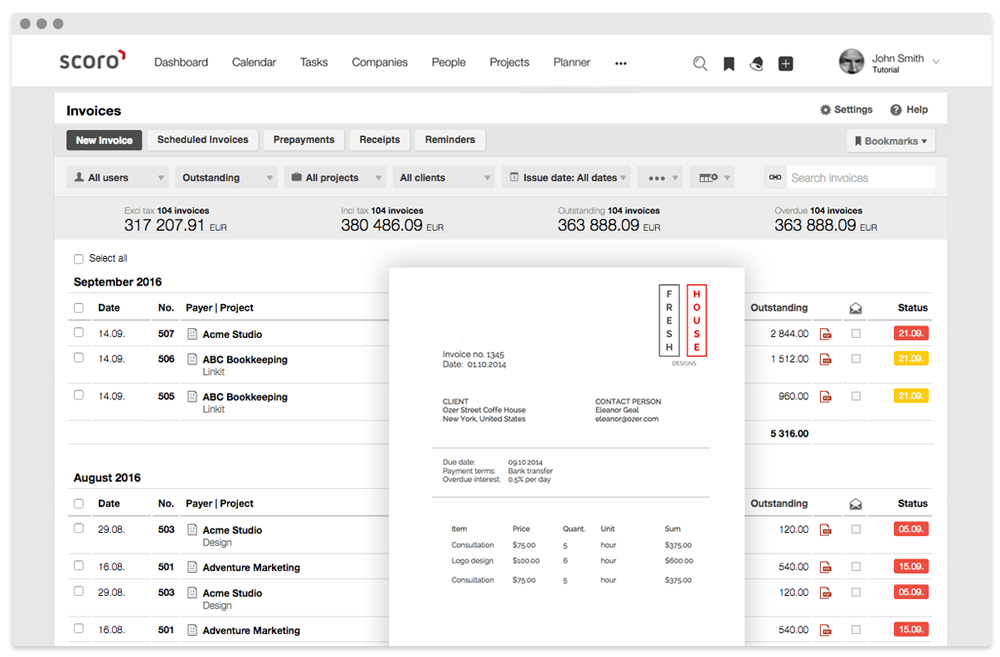 Billing
Automate your billing process.
Create quotes and bills on your completed work or sold projects.
Track every minute worked by logging both actual and billable time spent on tasks, projects, and meetings. Transfer these hours to an invoice in a single click.
Set multi-currency custom rates based on employees, clients or projects.
Issue sales, prepayment and credit invoices, and set up recurring and scheduled billing.
Stop wasting time on chasing debtors. Instead, start using automated overdue reminders.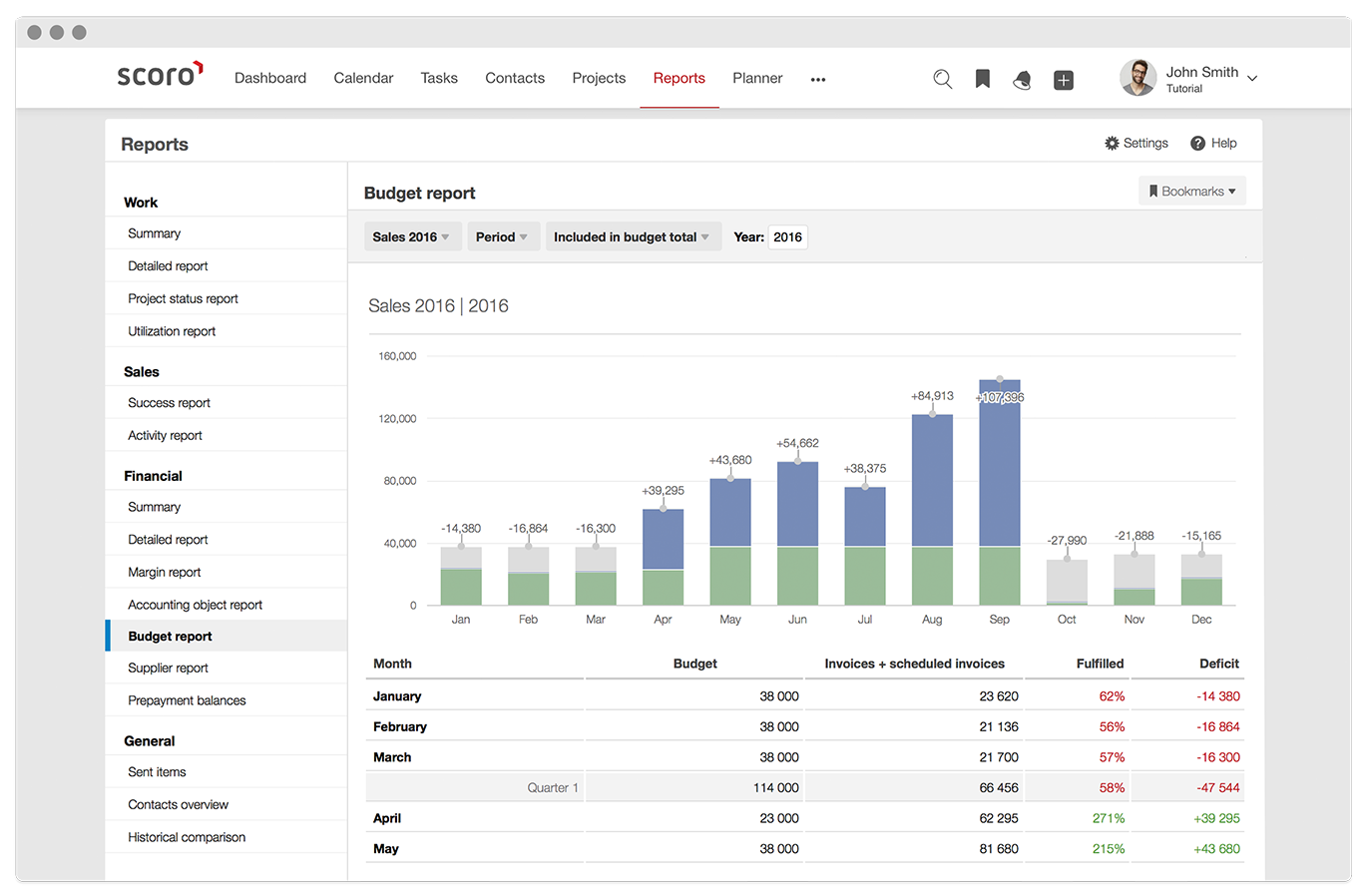 Reporting & overview
Be on top of your company's finances.
Be in charge of your finances, and see real-time financial reports on your sales, quotes, orders and budgets.
View automated reports on budget deficit and surplus, accounting dimensions, balance sheets, and compare multiple time periods.
See the exact reports you need by using tens of filtering options, and improve your billing process step-by-step.
View all the important information on a real-time dashboard: sent invoices, monthly estimated revenue, etc.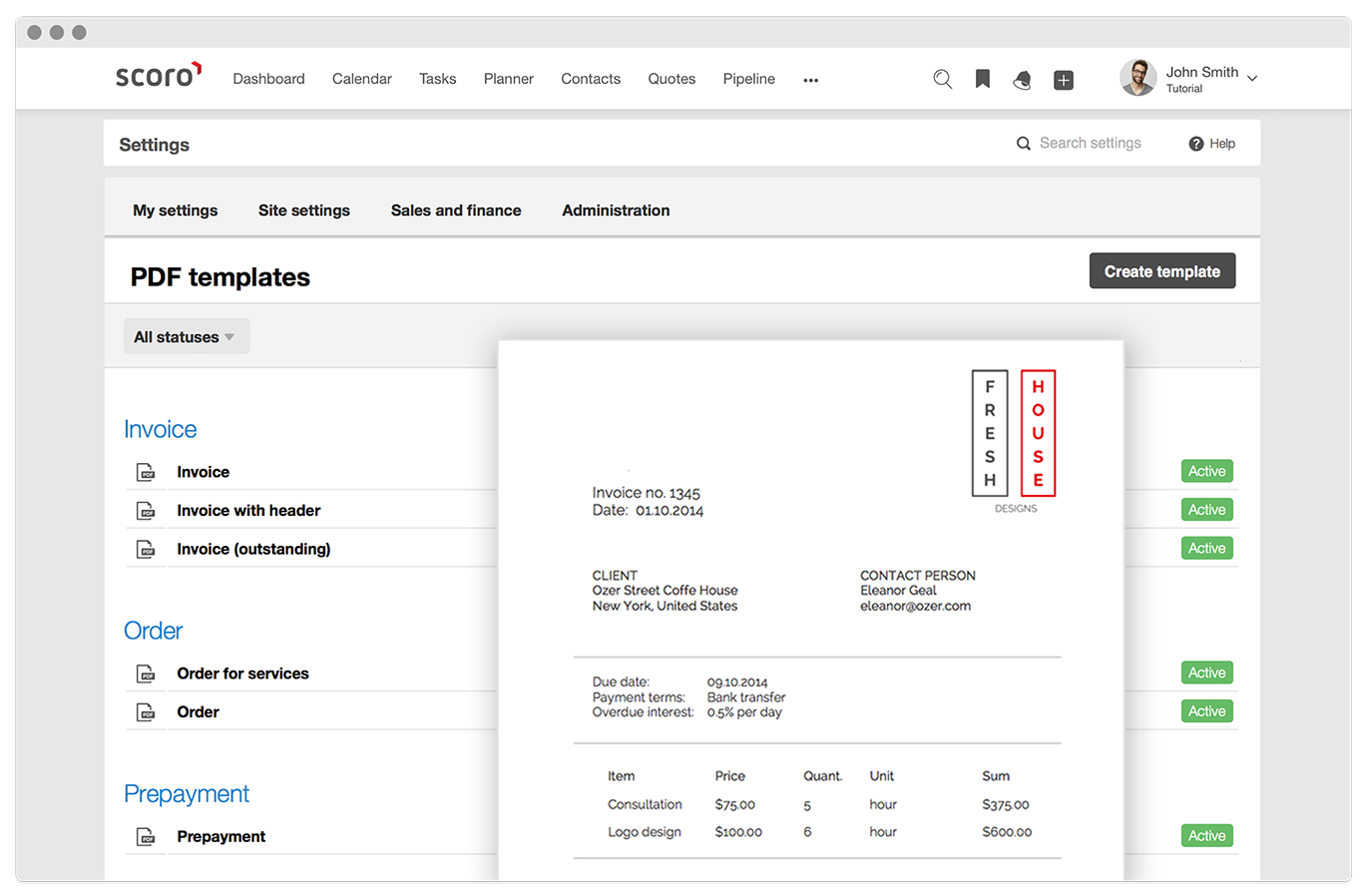 Customization
Standardize your entire billing process.
Set permissions for each user to limit access to specific information or certain reports.
Customize PDF templates with a point-and-click interface for invoices, quotes, orders and reports.
Import your product library for quicker billing.
Manage your contacts and sales pipeline with Scoro.
Integrate Scoro with your accounting tools for a complete overview.
Trusted by 10,000+ usersin 30 countries.
Scoro's automated billing software gives you the tools to manage every aspect of your business – projects, clients, and billing.
Instead of switching between spreadsheets and emails, you'll save countless hours by managing everything with a single solution.
Not interested in changing the way you work? We thought so! You can customize almost any aspect of Scoro to fit your workflow.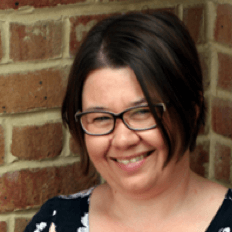 Scoro has effectively 'joined up' all the aspects of our business: customers, projects, estimates, and invoices. We've done away with spreadsheets.

Lisa Avenell