Spend less time on work reporting,
and get more insight.
Great timesheet alternative.
Track your work and get real-time work reports to evaluate your team's results and project progress.
Less hassle. More results.
Stop shuffling between spreadsheets and emails; and access relevant data in a few clicks.
Increased productivity.
Plan, manage, and track your team's time & projects with one streamlined software solution.
Save hours of time each month.
Forget tens of spreadsheets and hundreds of emails. Manage your team's time, work, and projects in one place.
WORK REPORTS
Always be in the know.
Get a real-time overview of your team's performance, including the time spent on specific tasks, projects, and meetings.
Customize your work reports to show the exact information you need.
Stop checking error-prone Excel spreadsheets and asking your departments for progress updates.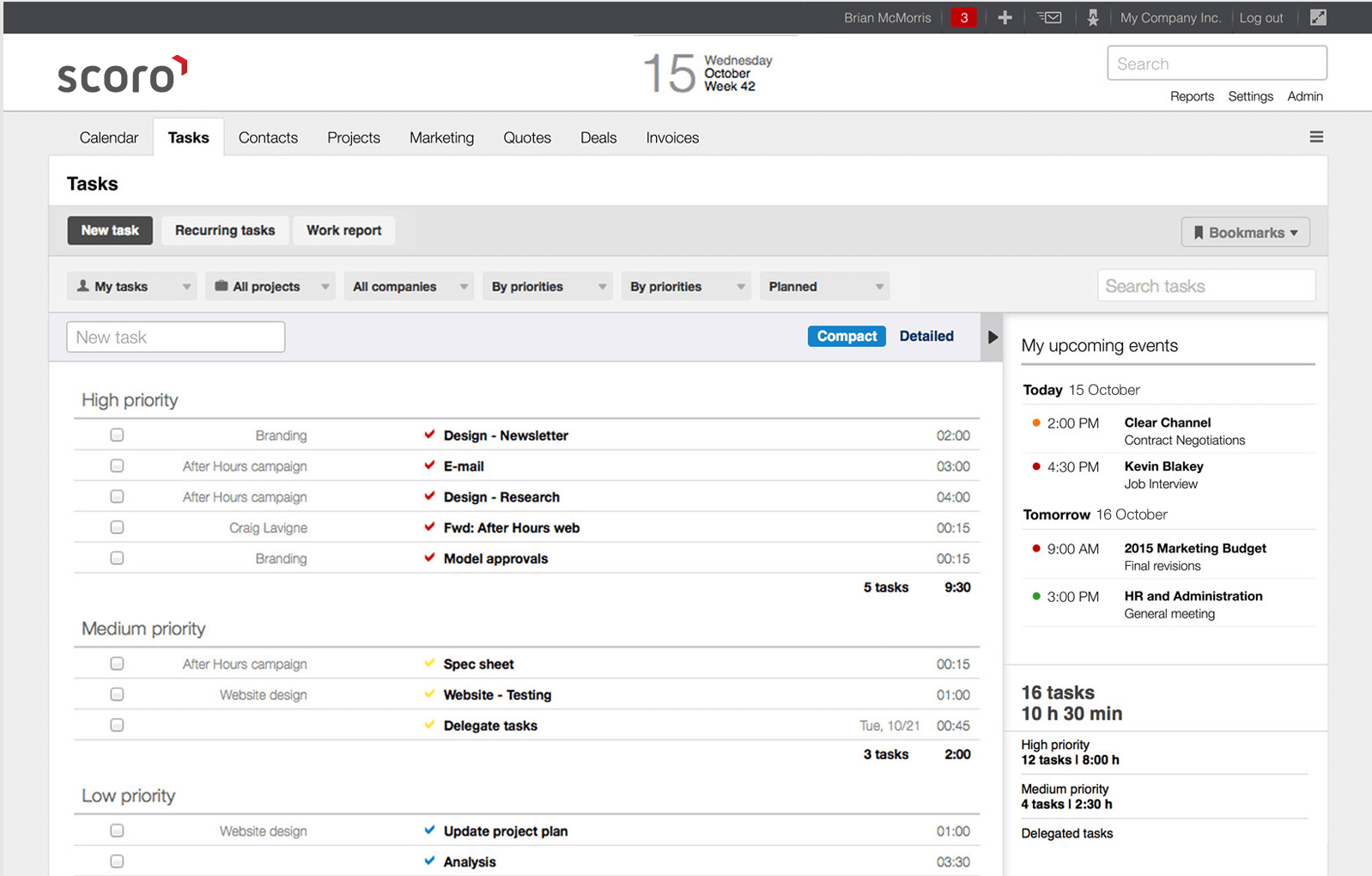 WORK TRACKING & BILLING
Manage your team's time more efficiently.
Track every minute worked (both actual and billable time), and compile invoices based on accurate work reports.
Manage your client base in Scoro for effortless collaboration and billing.
Compile and send invoices faster with pre-designed templates; and issue sales, prepayment and credit invoices.
Transform your task reports into PDF files and forward them to your customers in a few clicks.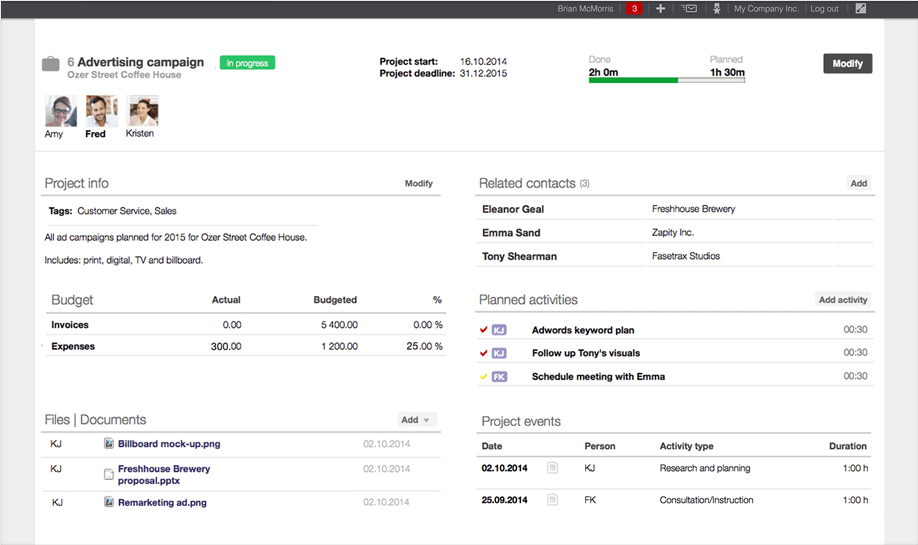 PROJECT MANAGEMENT
Make complex projects simple.
Create, manage, and track an unlimited number of projects.
Divide your work into tasks and subtasks, and delegate tasks within the team.
See everyone's schedule in a shared team calendar and know where they're at and what they're working on.
Integrate Scoro with your currently used software to access all your important data in one system.
Trusted by 10,000+ users all over the world.
Instead of using five different tools to manage your finances, work, and clients, you can use a single solution – Scoro.
Thanks to Scoro, you can save more than 50% of the time that you're currently spending on reporting, meetings, and double data entry.
You can customize it to fit your company's workflow. No need to change the way you work.
Scoro's highly customizable system matches perfectly with our company's structure and gives a real-time overview of our work.

Bart de Wilde