Plan, manage and analyze your team's work in one place

Plan
Allocate jobs, share a team calendar, set priorities and deadlines - all in one place.

Manage
Get an instant overview of who's working on what and see which tasks waste your team's time.

Analyze
Track, share and analyze key metrics of your team's work on one complete dashboard.
How is Scoro different from other work planning software?
While being easy to use, Scoro is not a simplistic tool – it helps you manage not just projects & tasks but your entire company in one place. Moreover, Scoro's reporting capabilities are incomparable to any other work planning solution on the market.
Schedule a live demo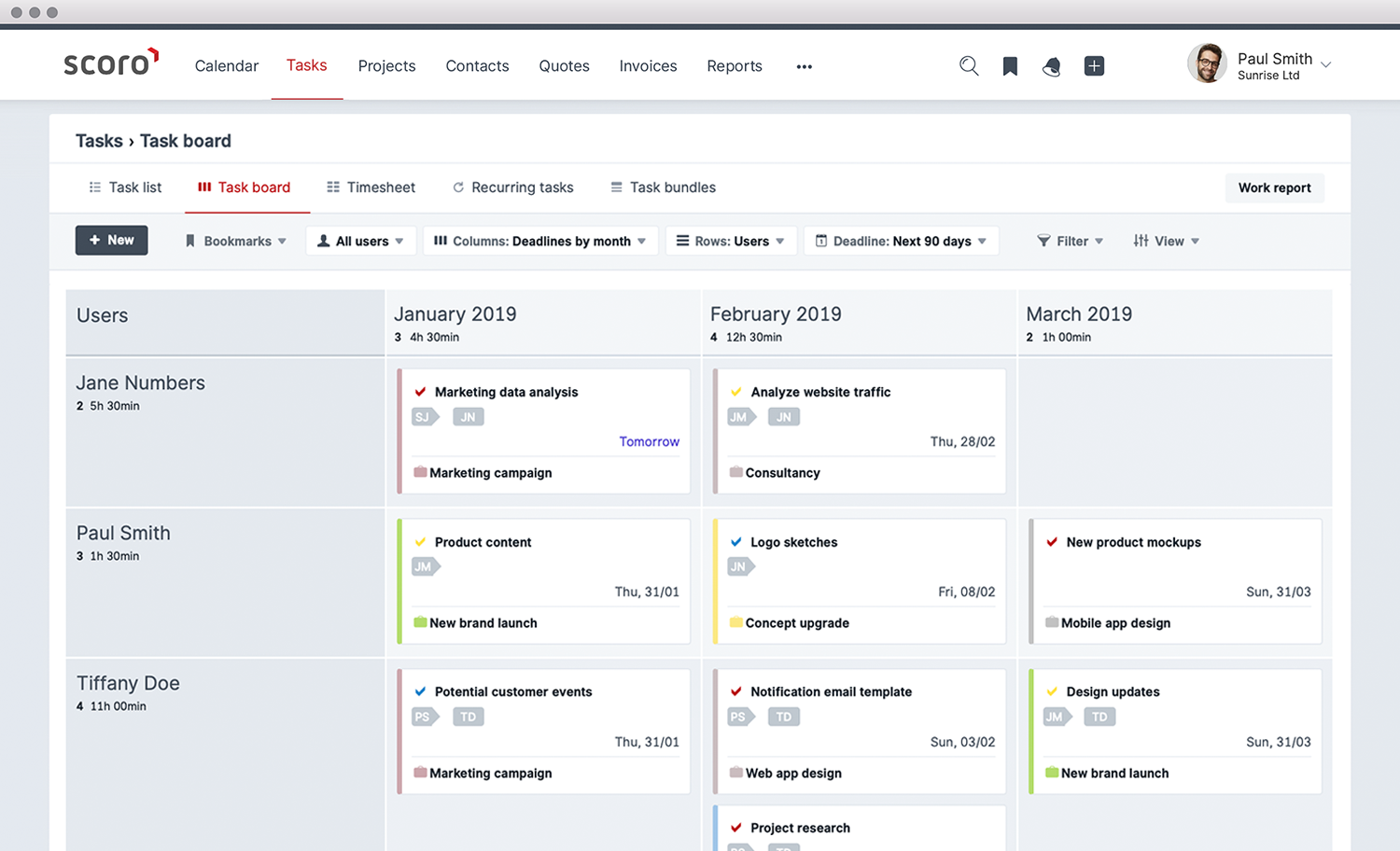 PLAN YOUR WORK MORE EFFICIENTLY
Plan your time and work hour by hour.
Create, manage, and track an unlimited number of projects.
Divide your work into tasks and subtasks, and delegate tasks within the team.
Set priorities and deadlines for each task.
Schedule all your meetings in a shared team calendar.
Schedule your teamwork hour-by-hour to get an instant visual overview of everyone's workload, potential overbookings, and available time slots.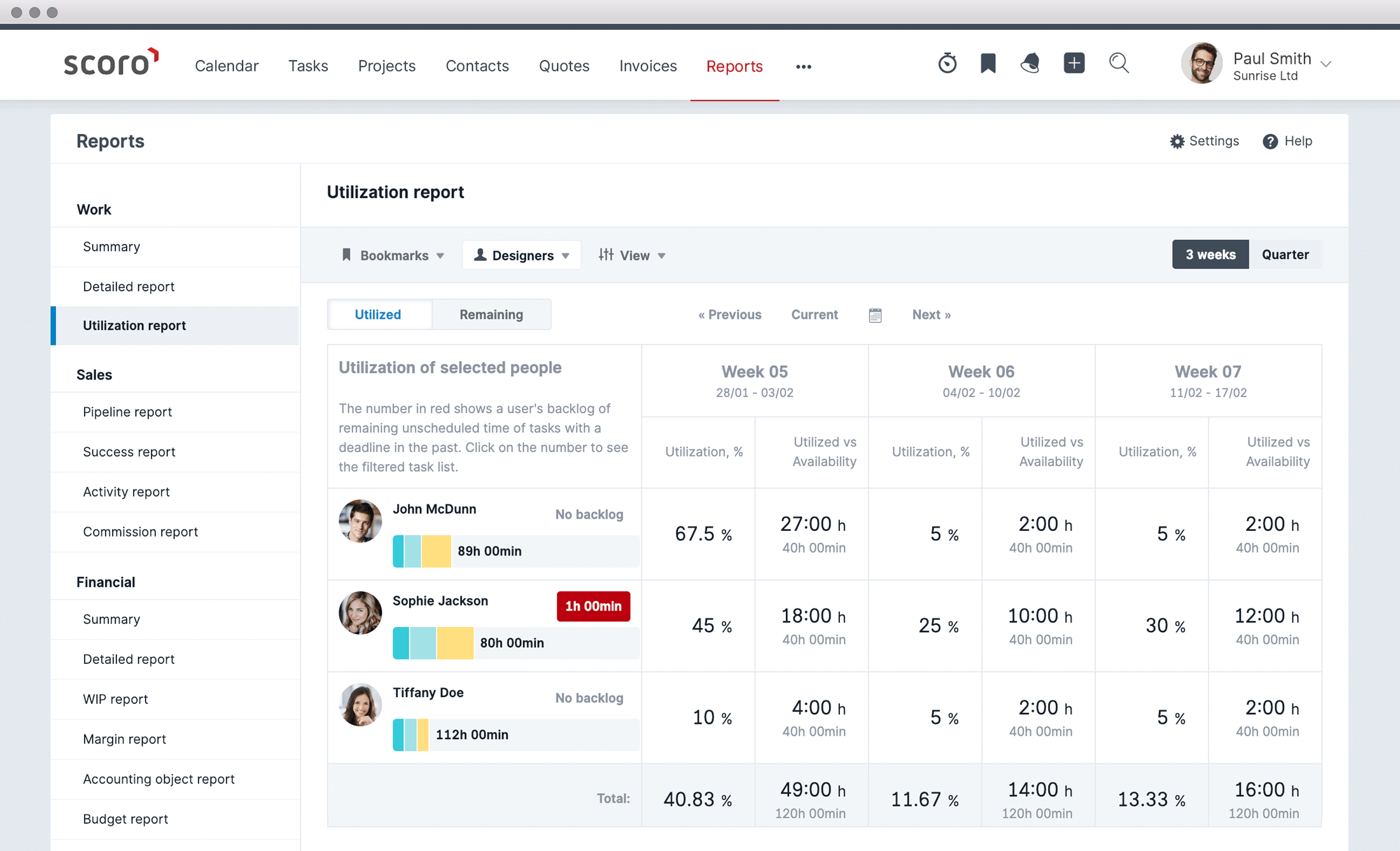 GET A COMPLETE OVERVIEW OF YOUR TEAM'S WORK
Track the time spent on tasks & projects, see work reports, and bill your customers accordingly.
Know exactly how well your team is utilized and what their time is spent on.
Get project progress reports that show how much work has been planned or completed, and the time left unscheduled.
Get a detailed overview of billable and non-billable work, delegated and unassigned tasks, completed jobs, missed deadlines, etc.
Issue quotes and invoices based on the time worked.