BRING STRUCTURE TO YOUR WORKFLOW.
Are you struggling to keep everyone on the same page?
Work with your team in real-time and get updates on the current situation anytime and anywhere.
Get a complete overview of your business.
Planned tasks and meetings, time spent and billed, finances, internal communication, and shared files - everything in one system.
Excel spreadsheets are history.
Get an instant overview of your company's performance with highly customizable dashboards that display the most important KPIs.
Managing a large team is challenging...
How about a work management software that fits all your requirements, and integrates with the tools you already use?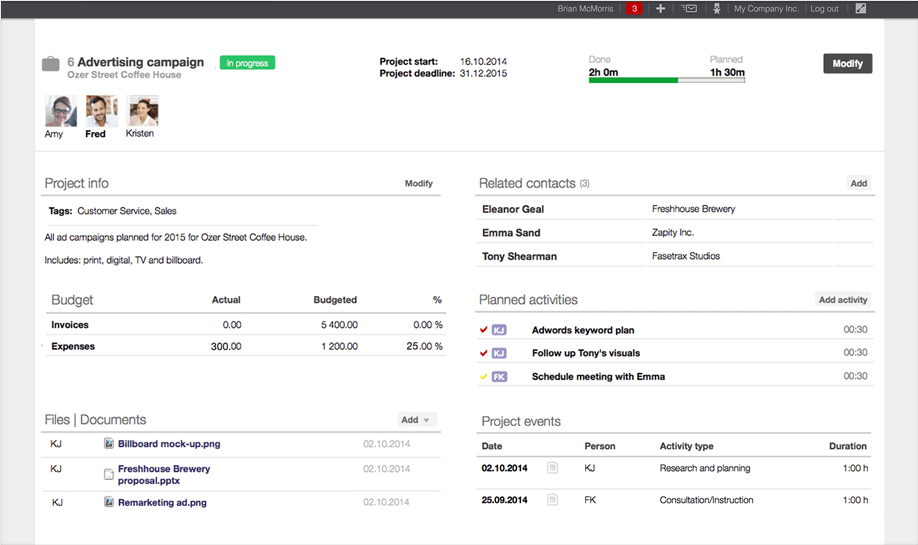 COLLABORATION:
End-to-end business management solution.
Get a quick overview of every aspect of your team's work and your company's performance – in a matter of seconds.
Every project comes with configurable statuses, comment sections, and tags to mark the progress and collaborate more efficiently.
Add an extra layer of structure with user-based access rights.
Reporting & Dashboard:
Get detailed work and project reports.
Make the dashboard the center of your work and add unlimited widgets, metrics, and charts to private and shared team dashboards.
Get real-time reports on every aspect of your work, and use the knowledge to improve the way you work.
Learn to plan your time more efficiently with thorough work reports that break down your completed tasks by users, categories, and projects.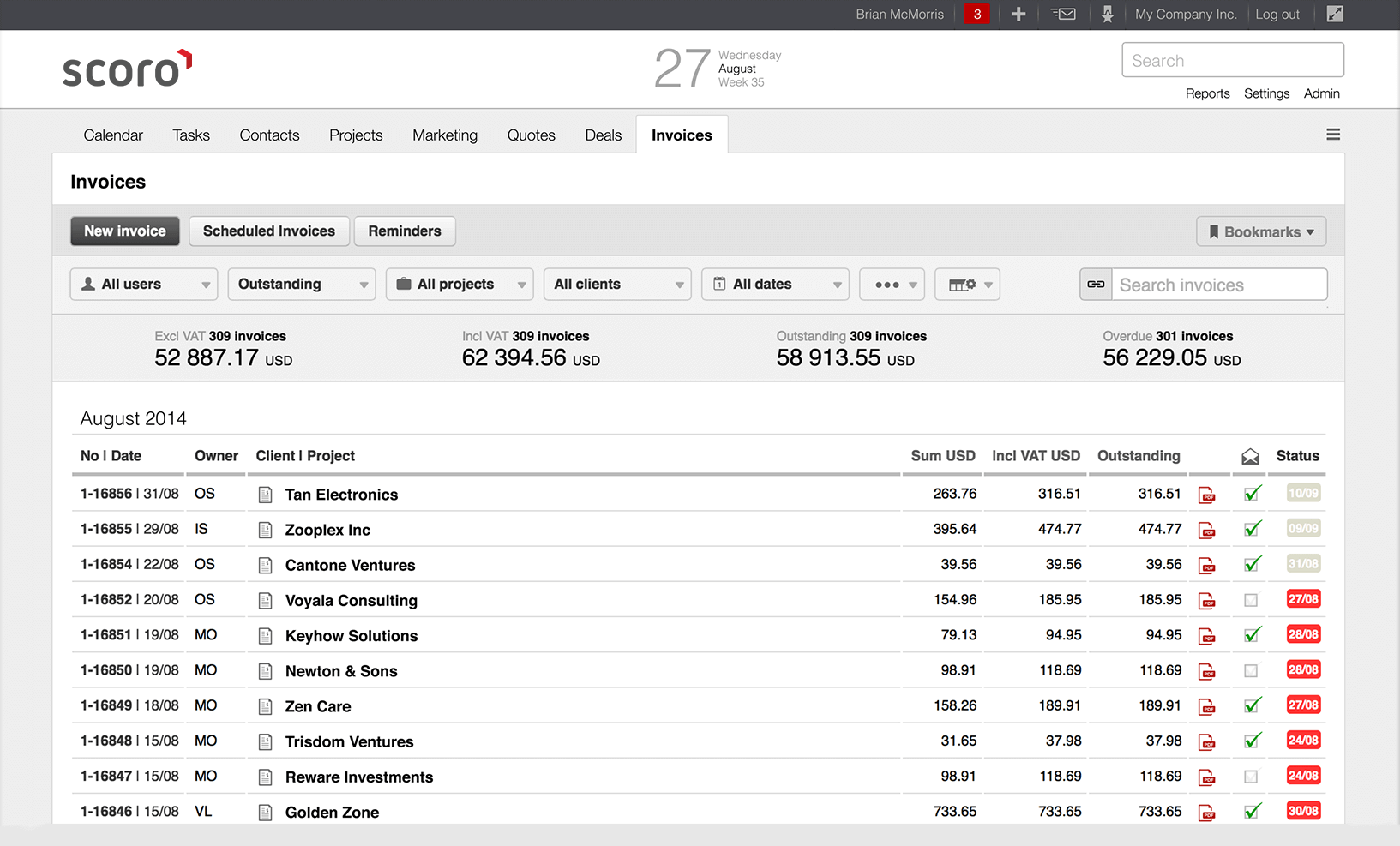 Billing & Budgeting:
Automate your time billing.
Get paid for every minute worked by logging both actual and billable time spent on tasks, projects, and meetings.
Send invoices in a few clicks with pre-designed templates; and issue sales, prepayment and credit invoices – all in one solution.
Bring more efficiency to your billing process by setting up recurring invoices. They only need a one-time setup, and keep the payments coming in for months.