If time is your most valuable resource, then why are you wasting it on manual time billing?
Turn completed tasks into accurate invoices.
Track both actual and billable time spent on a project or a client minute by minute and transfer billable time to an invoice in a single click.
Instant insight with work reports.
Everyone's tasks and events are compiled into thorough work reports that you can break down by user, client, and project.
ANever miss a deadline.
Link your tasks with clients and projects for a seamless overview of your work.
Not your standard time billing software.
Link time billing to other aspects of your work – scheduling, project management, sales, budgeting, etc. for a complete overview.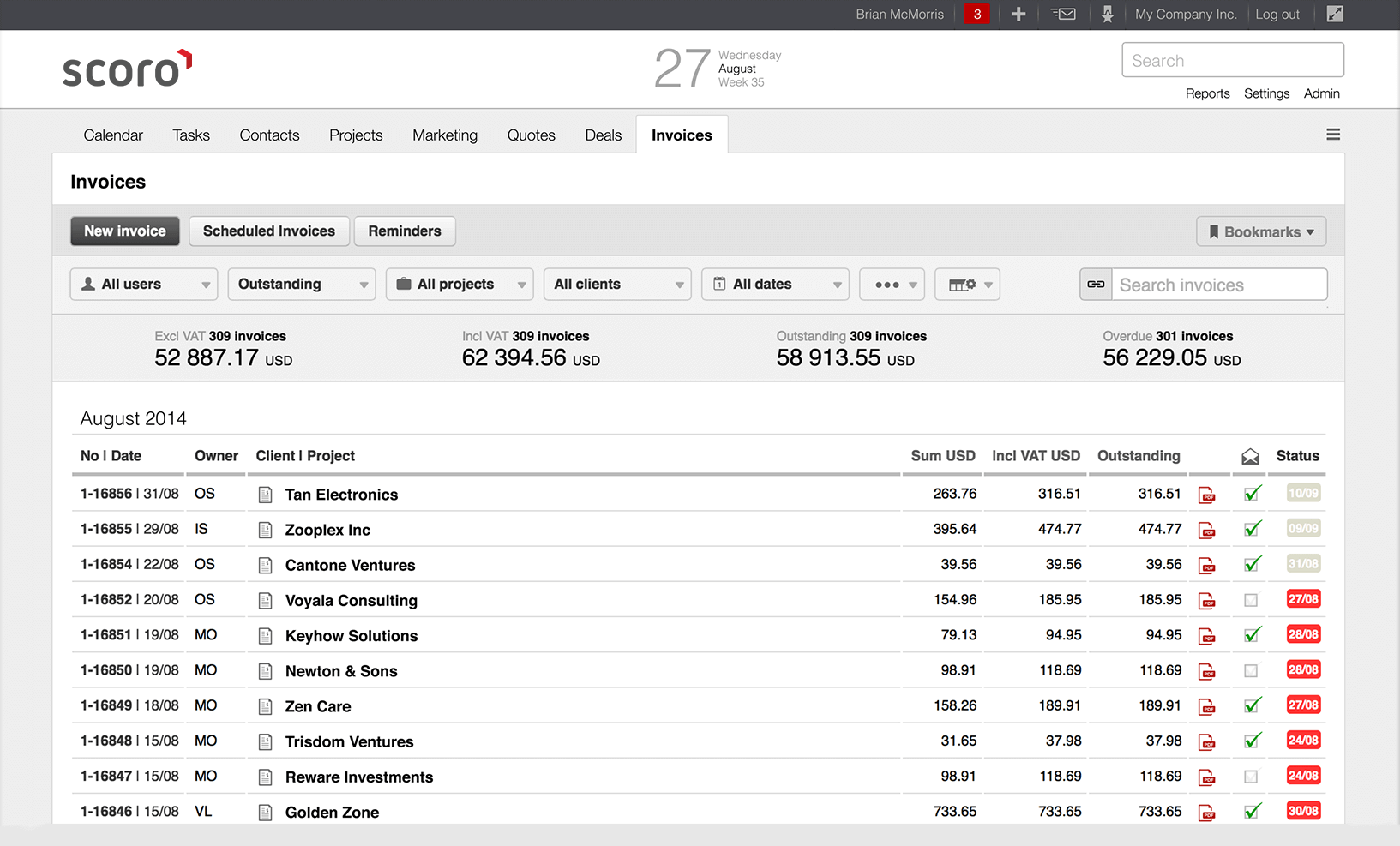 Billing
Get paid for every minute worked.
Track both actual and billable time spent on tasks, projects, and meetings.
Send invoices in a few clicks with pre-designed templates; and issue sales, prepayment and credit invoices.
Set up automated overdue reminders and get paid on time.
REPORTS
Know how your team's time is spent.
See real-time work reports on completed tasks, projects, and related users.
Create private and shared real-time dashboards with customizable widgets, metrics, and charts.
View reports on budget deficit & surplus, accounting dimensions, balance sheets, and sales margin estimation.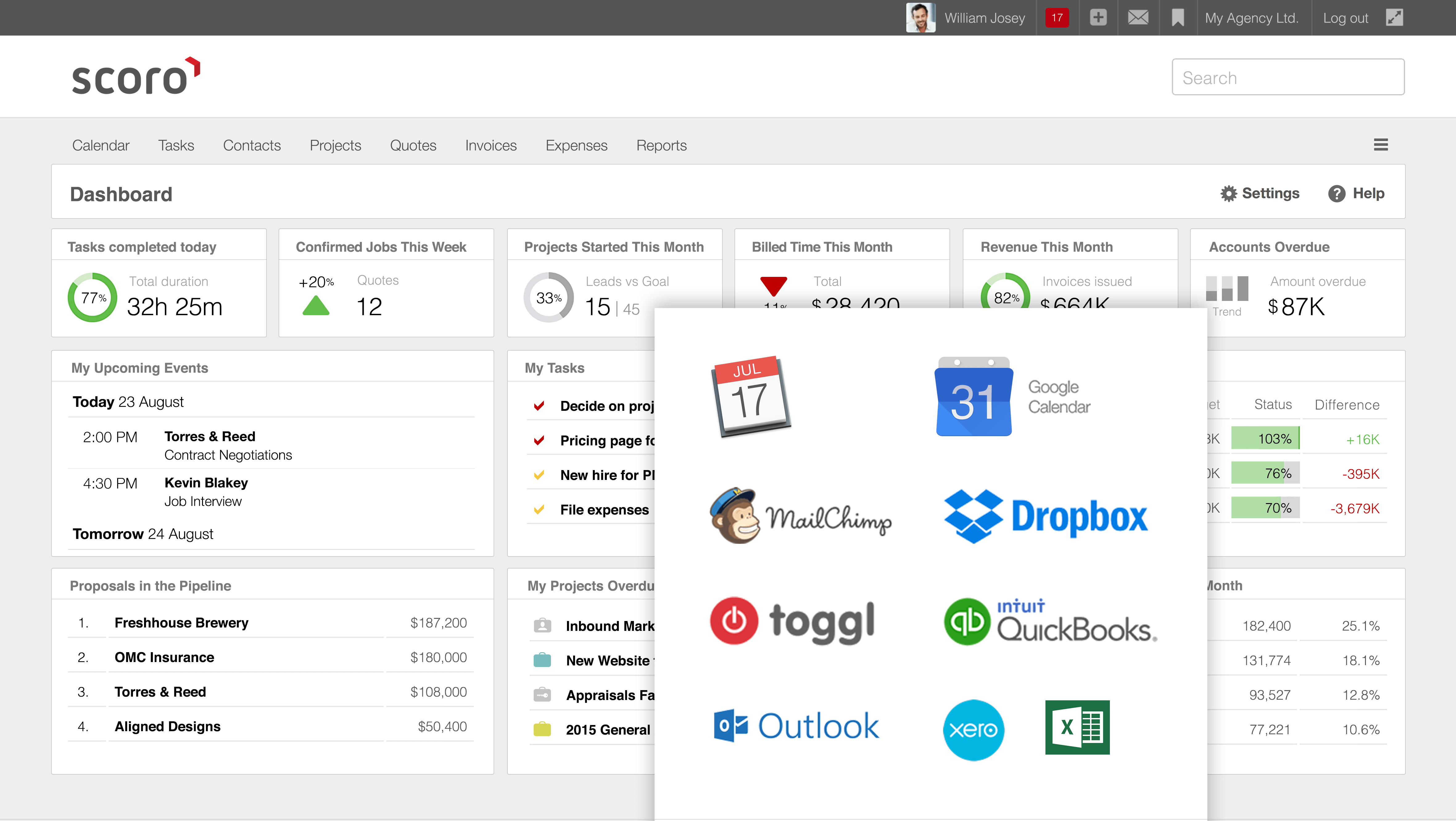 CUSTOMIZATION
Customize Scoro to fit your workflow.
Add configurable tags, categories, activity/product types, and custom fields to almost any feature.
Set permissions for each user to give them access to specific features or certain projects.
Instead of using dozens of spreadsheets and tools, integrate them with Scoro, and access all information in one place.