Time billing made quick and simple

Time Tracking
Log both billable and non-billable time spent on your work, clients, and meetings.

Project Management
Manage your work in projects, and schedule tasks and sub-tasks to bring structure to your time management.

Billing & Reporting
Create and send invoices faster and easier, based on the time worked and completed projects.
How is Scoro different from other time billing software?
While being easy to use, Scoro is not a simplistic tool – it helps to manage not just your projects and time but your entire company in one place. Moreover, Scoro's reporting capabilities are incomparable to any other time billing solutions on the market.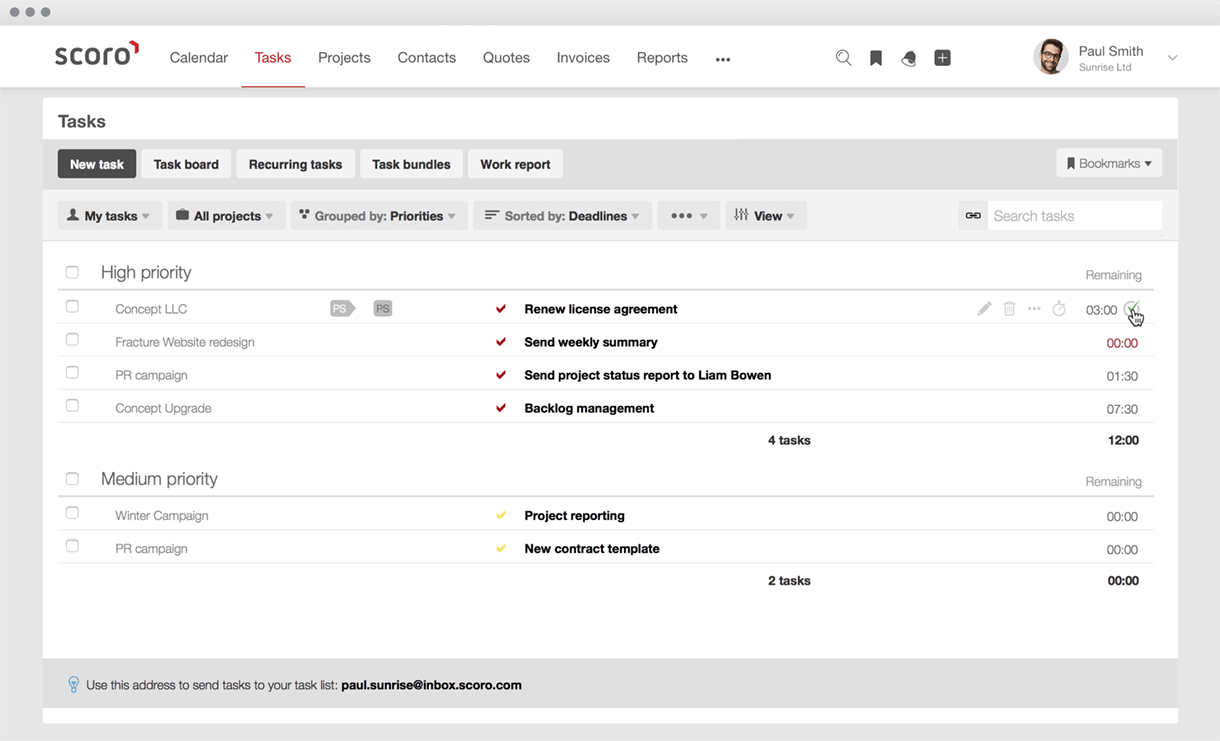 Time tracking
Manage your team's time more efficiently.
Create and manage an unlimited number of projects, tasks, and sub-tasks.
Track both actual and billable time spent on tasks, projects, and meetings.
Schedule all your meetings in a shared team calendar.
Set priorities and deadlines to organize your work.
Schedule your teamwork hour-by-hour to get an instant visual overview of everyone's workload, potential overbookings, and available time slots.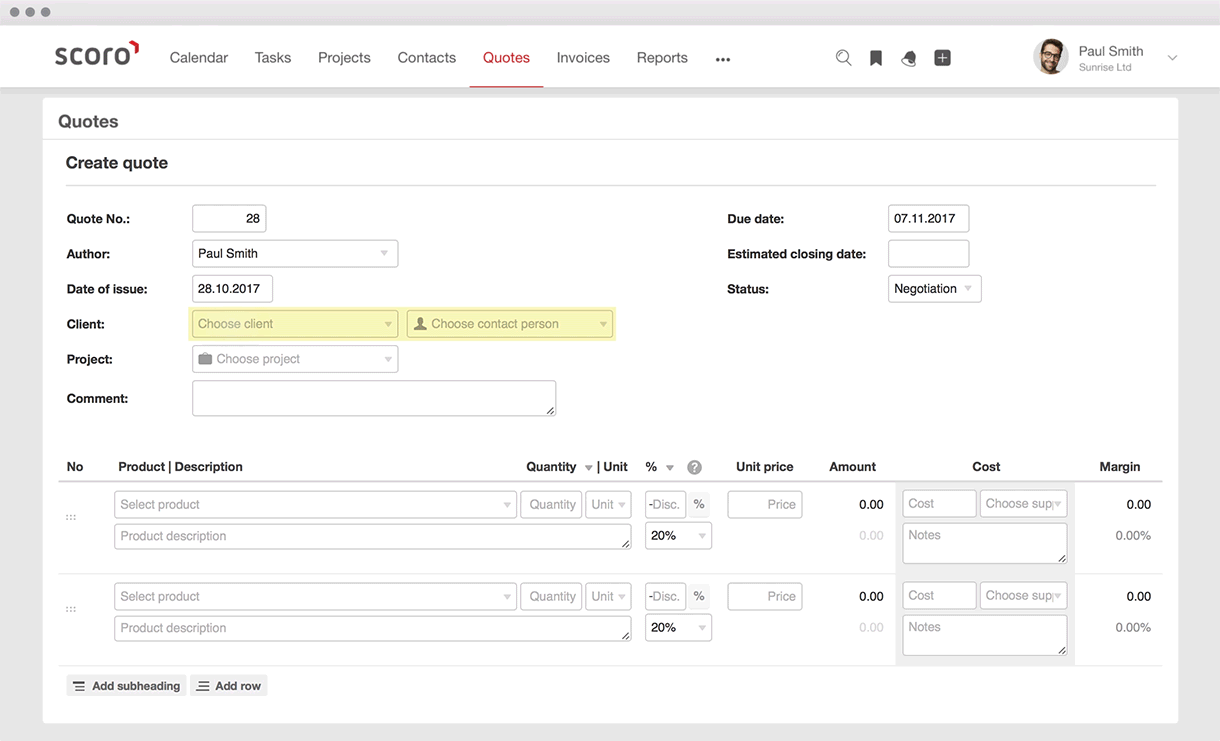 Quotes & Billing
Forget about messy spreadsheets.
Compile and send invoices based on your quotes and work reports in a few clicks by using pre-designed PDF templates.
Set multi-currency custom rates based on team members, clients or projects. Manage your entire product and service library with custom price lists, margins etc.
Issue sales, prepayment and credit invoices and send these as PDF-files.
Automate late invoice reminders, scheduled and recurring invoices.