Is your sales funnel disorganized and messy?

Organize your entire sales funnel
Manage and track your leads and quotes in one simple system.

From prospects to paying customers
Drag-and-drop your leads from one stage to the next.

See actionable reports and be in control
Get the tools to manage your contacts, tasks, quotes, and invoices as well.
How is Scoro different from other sales pipeline software?
While being easy to use, Scoro is not a simplistic tool – it helps to manage not just your contacts & pipeline but your entire company in one place. Moreover, Scoro's reporting capabilities are incomparable to any other sales pipeline solutions on the market.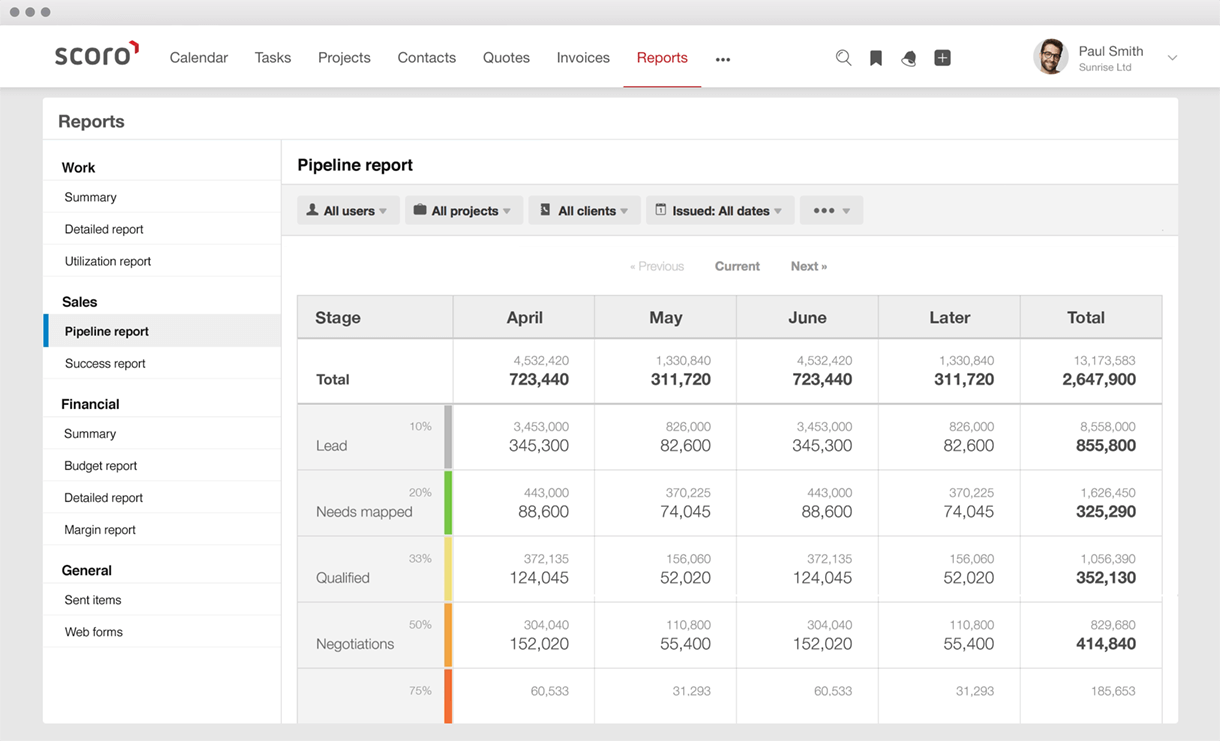 Pipeline management
Lead your prospects from the first 'hello' to the final invoice.
Get a visual overview of your sales funnel. Drag and drop deals as they move from one stage to another.
Set up reminders for follow-ups to never miss on an opportunity.
Instantly see when you haven't been in contact with a prospect for a week, month, year, etc.
Filter your pipeline by team members, projects, your own custom parameters for even more detailed targeting.
Contacts & Quoting
Get a complete overview of each contact and quote.
Get a complete overview of a client on one page – from the first "hello" to the final invoice.
Include contact details, linked files, communication history, projects linked plus all quotes, orders and invoices.
Search and filter your contacts based on configurable tags, categories, location, latest activity etc.
Compile quotes and send these to prospects as a beautiful PDF-files. Turn those quotes into orders and invoices in just a few clicks.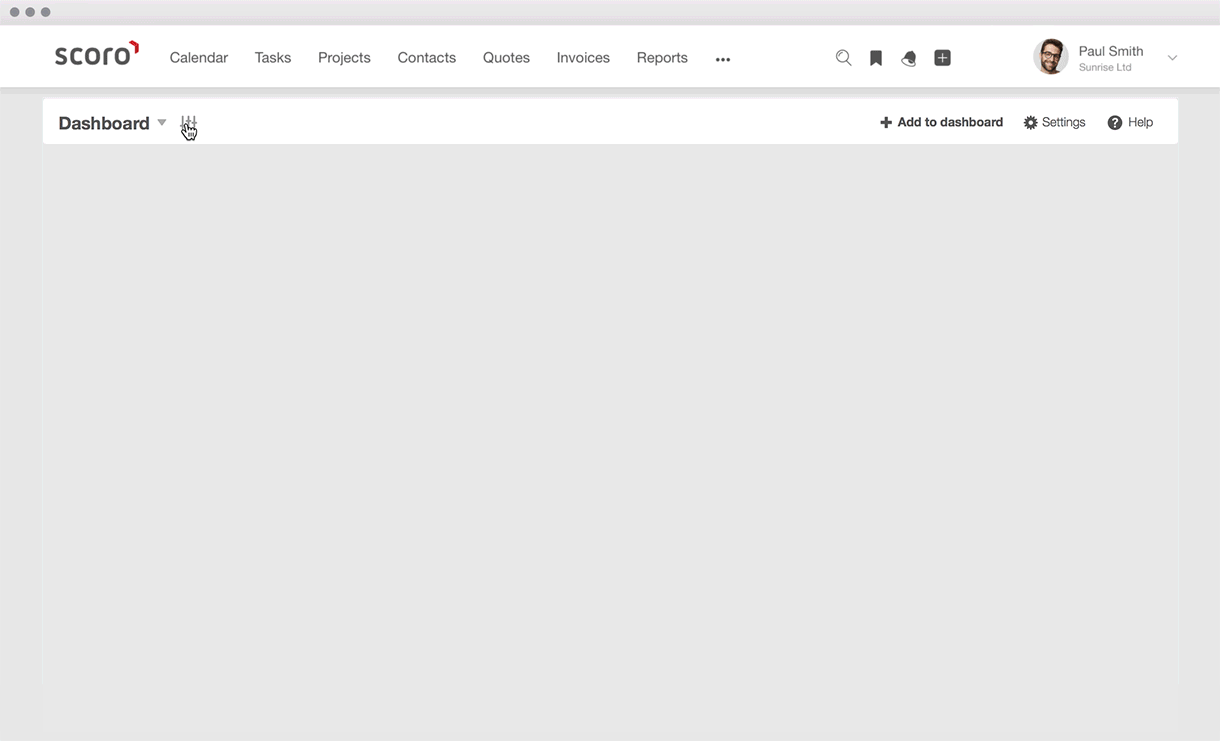 Reporting & Dashboards
Grow your revenue with actionable insights.
Add your key metrics and information to a real-time KPI dashboard for a one-click overview of your sales process.
View real-time reports on your sales performance, and compare periods to see trends over time.
Integrate Scoro with your accounting software for a complete overview of your sales results.