Three reasons productive teams love Scoro

Instant overview of everyone's work.
Team dashboards with metrics, charts, and to-do lists let you effortlessly track work progress.

Time tracking made easy.
Your team can track both the actual and billable time spent on a project – timesheets are created instantly.

Real-time reporting.
Get a compact overview of time spent or planned broken down by team member, project, or client.
How is Scoro different from others remote team management software?
While being easy to use, Scoro is not a simplistic tool – it helps you manage not just your remote team but your entire company in one place. Moreover, Scoro's reporting capabilities are incomparable to any other remote employee management solution on the market.
Request demo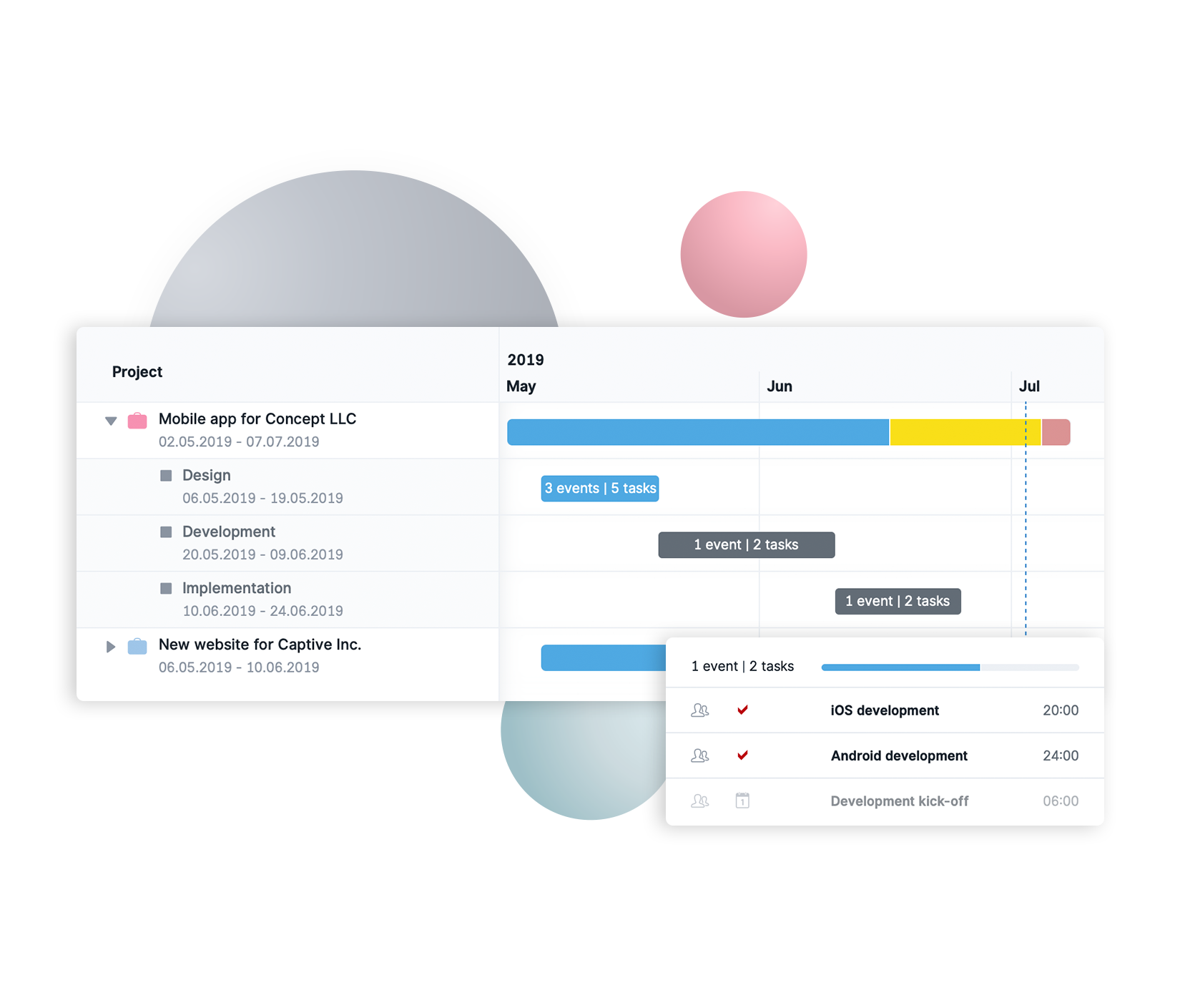 Project Management & Collaboration
Create and manage unlimited projects, tasks, and sub-tasks.
Give your team rights-based access to joint projects.
Assign and delegate tasks with deadlines, priority levels, planned time, and more.
Comment on joint projects and tasks, and share files with your team.
Log both actual and billable time spent on tasks, projects, and meetings.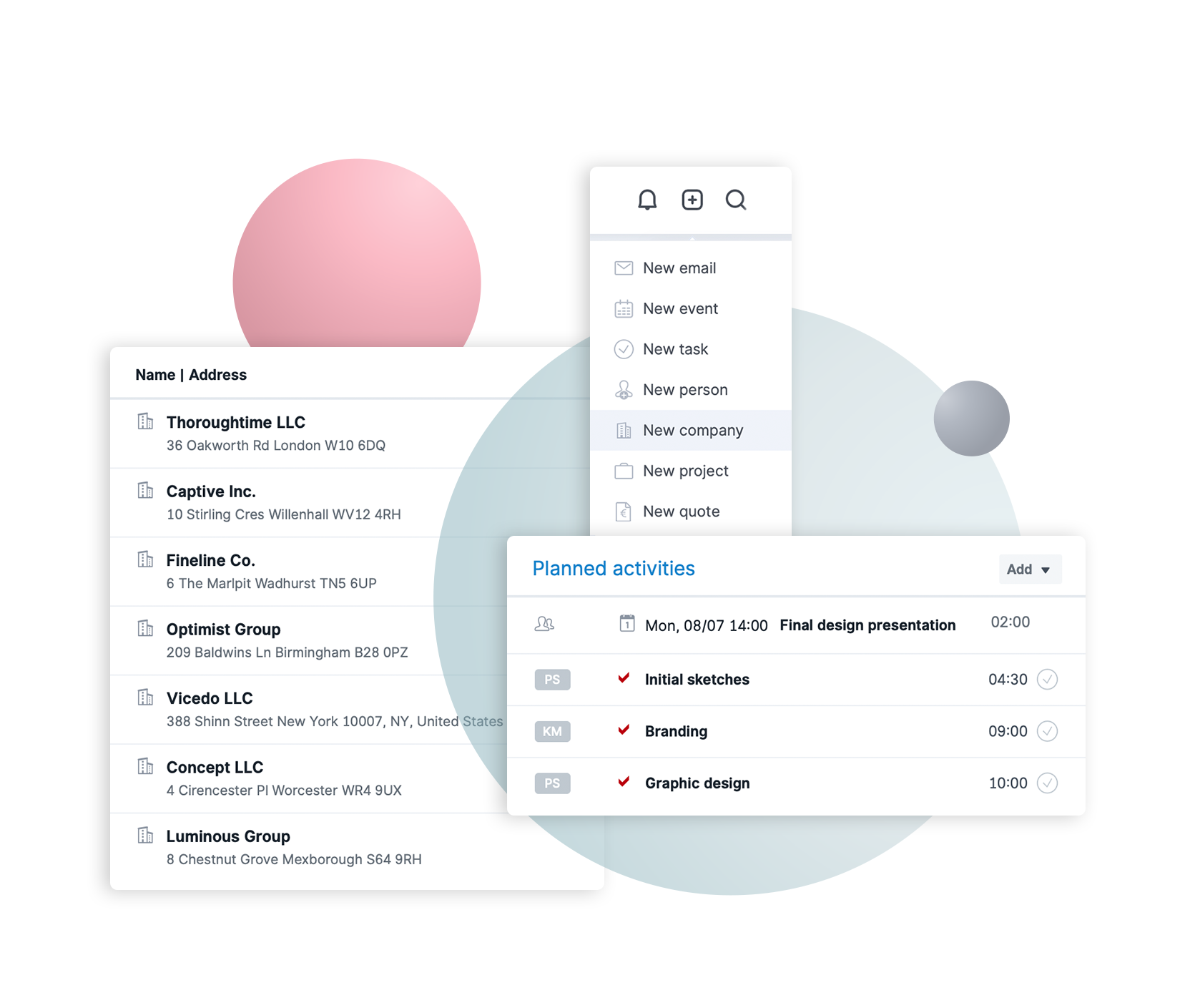 Team Management & Reporting
Get a complete overview of your team's performance with work reports that you can break down by dates, users, projects or accounts.
Get project progress reports that show how much work has been planned or completed, and the time left unscheduled.
Share all the important information on a real-time team dashboard: current projects & cases, upcoming meetings, crossed deadlines, etc.