Resources
In Scoro, we have put together useful materials to help you with marketing, sales, and product-know-how. In case you don't have access to referred Google Drive links, please turn to Inkeri Parman.
Marketing resources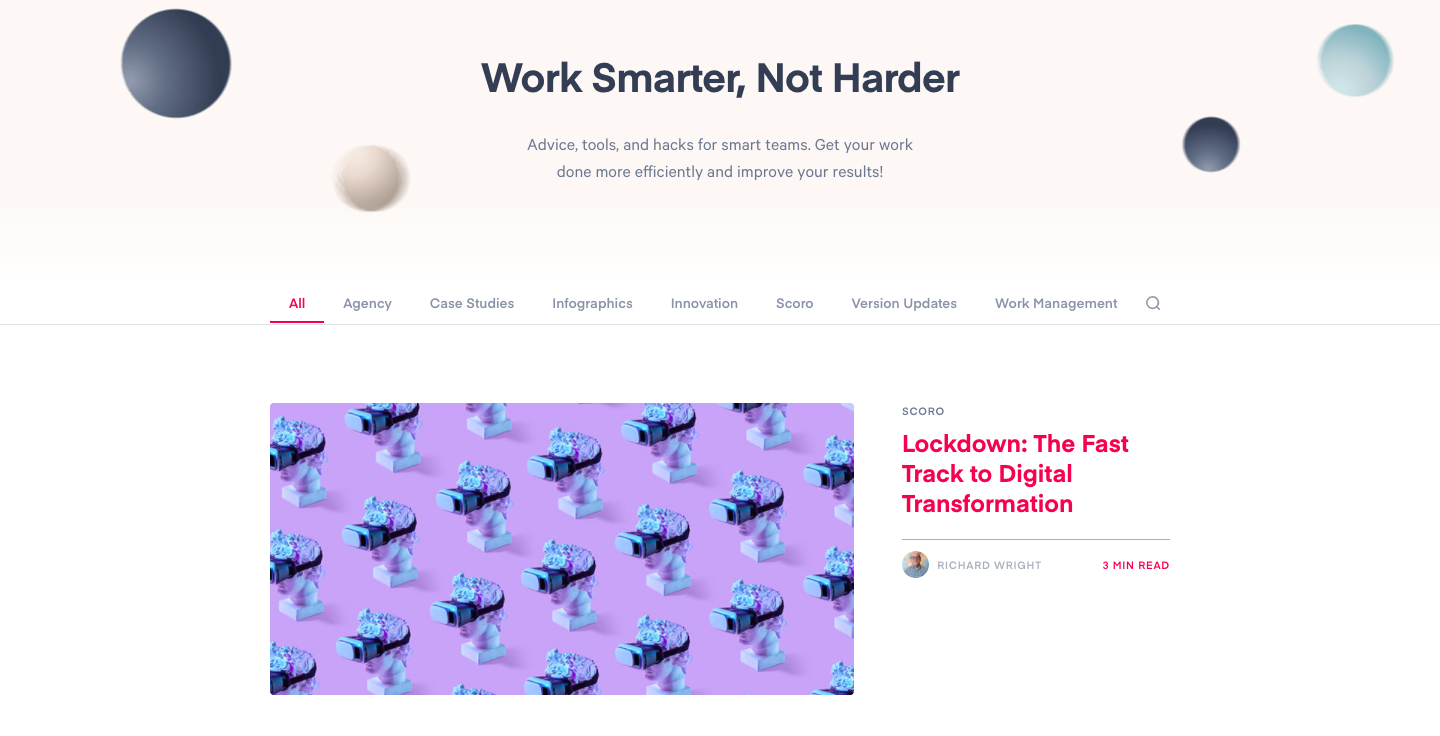 One of our most powerful marketing tools is the top-rated Scoro productivity blog. Here, you can find customer case studies and interesting stories on work management. Feel free to share interesting articles on your social media or re-purpose the content for email campaigns, events, or presentations. We kindly ask you to always reference Scoro and the blog when using any materials.
Also, our talented Product Marketing team has put together beautiful shareable content with customers.
Sales resources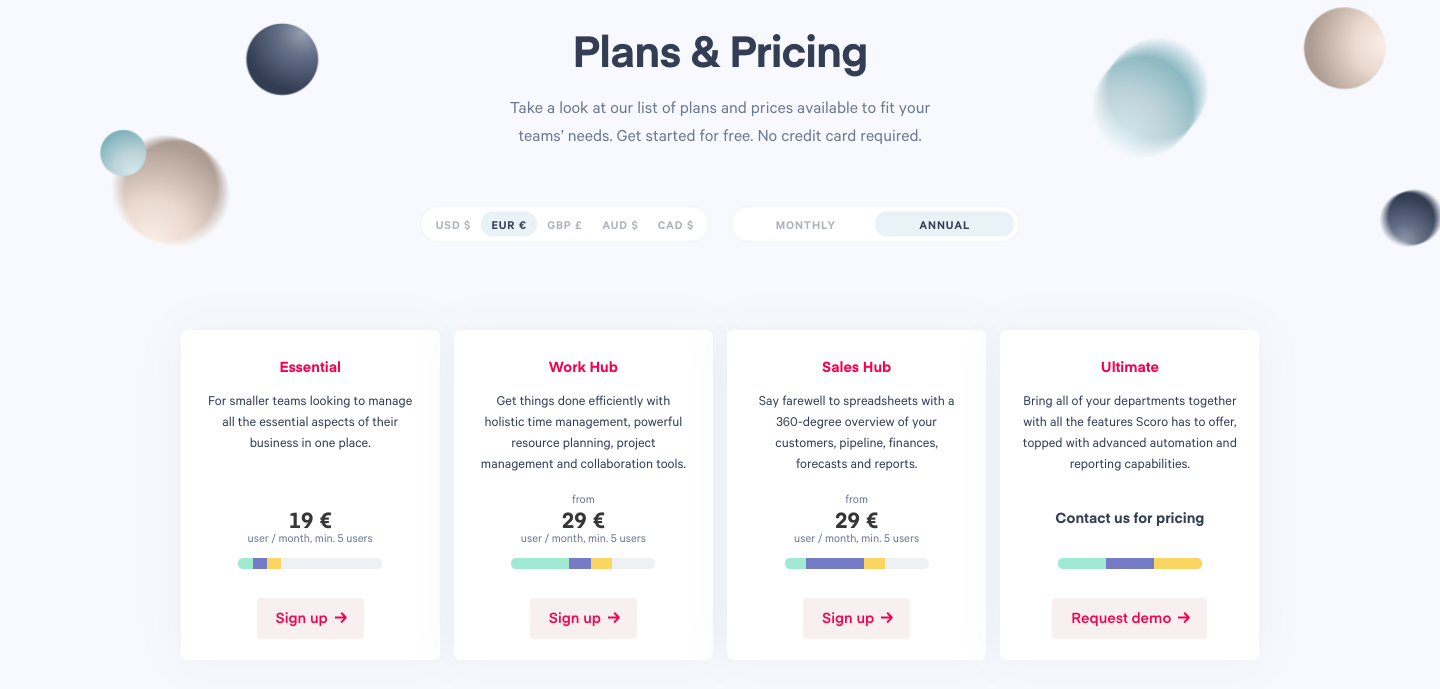 Our short (under 2 minutes!) introduction videos illustrate how anyone can start working more efficiently with Scoro.
For people who like moving images, we have created helpful video tutorials. Feel free to use these for getting to know Scoro better and share these with your customers.
The Scoro Partner sales materials Google Drive folder has a number of helpful sales resources. Here, you'll find Scoro fonts and logos, our sales presentations, information about buyers, how to pitch Scoro against similar software solutions, and more.
For creating your sales approach, we suggest turning to Scoro Value toolkit. This Proof of Value concept is how Scoro is leading sales conversations. In the toolkit, you'll find our consultative sales approach. In addition, it describes different buyer personas based on their role (CEO, CFO, COO, etc) and which aspects of Scoro are likely to offer the most value for them.
Our Pricing and packages page has everything you need to know about helping the customer pick the right plan and add-ons.
Resources for product know-how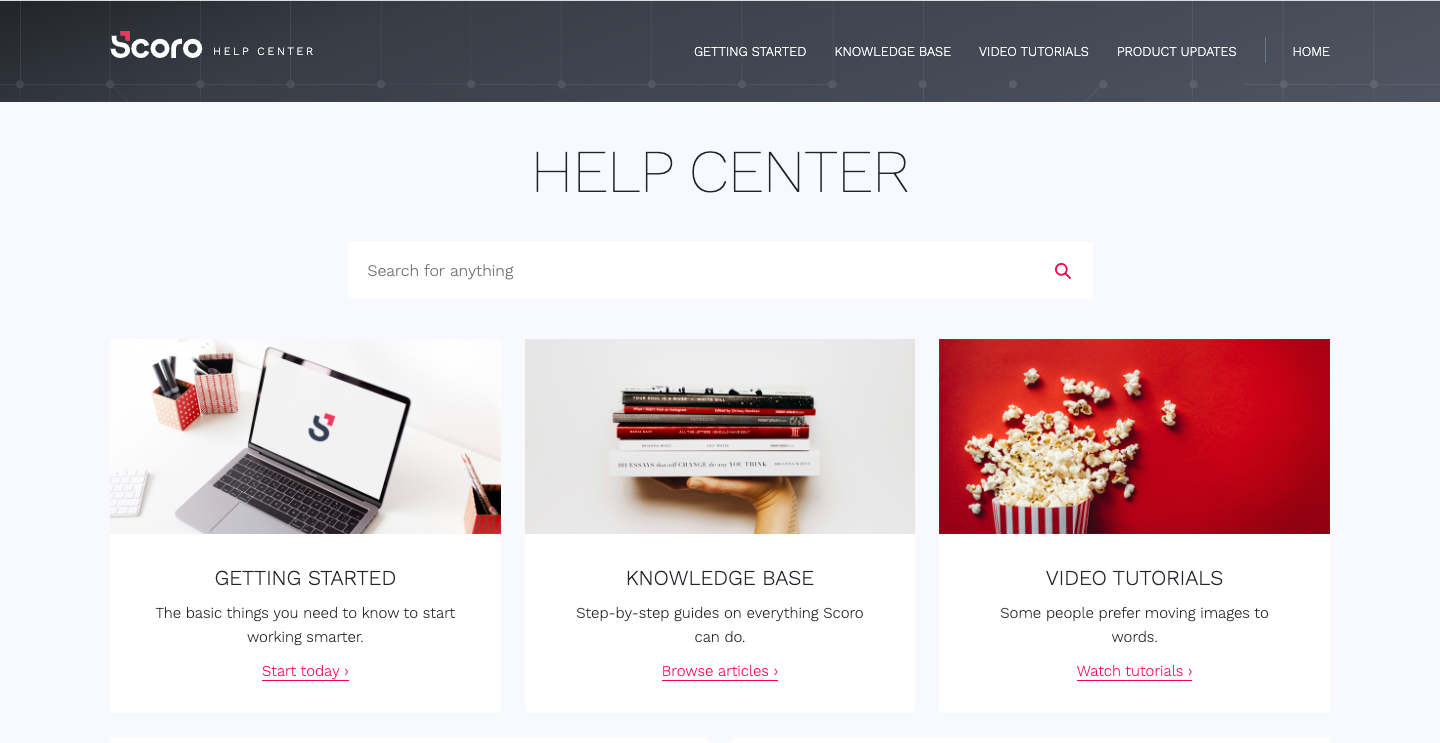 Scoro's Help Center is an amazing resource for finding answers to any product-related question. We take pride in keeping it tidy and up-to-date with easy to follow instructional content and videos. Just start with searching for a topic or browsing the knowledge base. You can keep track of all version updates here.