Conquer
your chaos
with Scoro!
Even the greatest master plans can fall apart without the right tools… That's why Scoro has partnered with Minions: The Rise of Gru to conquer the chaos!
Win a trip to Rome
See Scoro in action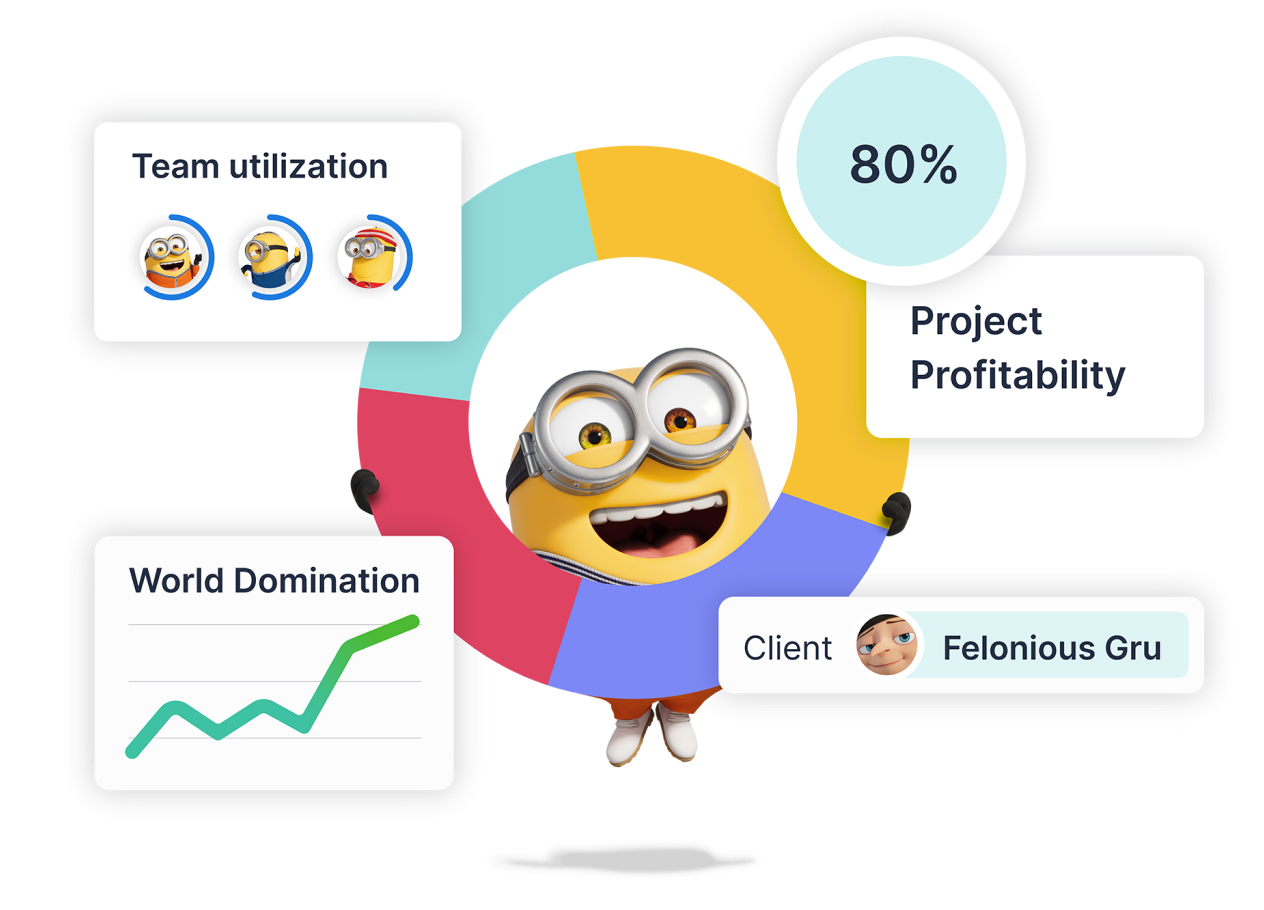 Conquer your Chaos this summer with Scoro!
And see Minions: The Rise of Gru, in cinemas now!
Scoro's work management software lets agencies and consultancies bring all their workflows into a single platform.
With Quoting, Projects, Time Tracking and Billing all in one place, managing and growing your business becomes completely effortless.
Win a fun-filled adventure to Rome
inspired by Minions: The Rise of Gru, in cinemas now
Long before he becomes the master of evil, Gru (Oscar® nominee Steve Carell) is just a 12-year-old boy in 1970s suburbia, plotting to take over the world from his basement. It's not going particularly well. When Gru crosses paths with the Minions, including Kevin, Stuart, Bob, and Otto—a new Minion sporting braces and a desperate need to please—this unexpected family joins forces. Together, they build their first lair, design their first weapons, and strive to execute their first missions.
To celebrate the all-new adventure, we're sending one lucky crew on an action-packed Minions mission to Rome!
Touchdown and you'll be whisked off to the ultimate supervillain's lair in the heart of the action!
First, you'll learn how to 'master your mind' and kick butt like the Minions during an exclusive Kung Fu masterclass. Next, cause some Minion mayhem as you hitch a ride in a retro sidecar and zoom around the city on a fun-filled private tour. Then, track down Rome's best gelato during a guided gelato tour.
3 nights in your supervillain's lair completes the ultimate Minions: The Rise of Gru inspired adventure for one lucky family!
What's included?
for 2 adults and 2 children under 16 years old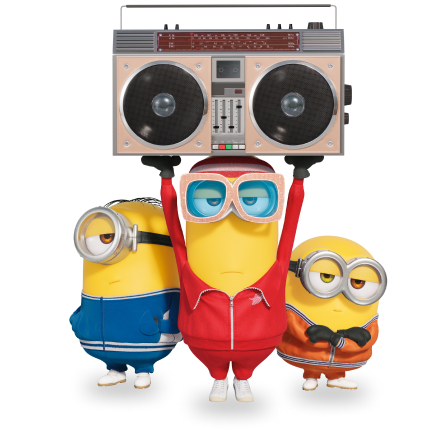 Airfare
Roundtrip flights from London to Rome, Italy
Transfers
Roundtrip airport transfers in Rome
Accommodation
3 nights' luxury hotel accommodation in Rome, based on sharing a quadruple occupancy room
Private Sidecar Scooter Tour
3.5 hours, includes professional guide and 2x scooters (1 adult and 1 child per scooter)
Private Kung Fu Masterclass
Approximately 1.5 hours, includes private instructor
Gelato Making Masterclass & Tour
Approximately 1 hour, lesson in making 3 popular gelato flavours, create own flavour
Travel Insurance
ATOL Protected
©Universal City Studios LLC. All Rights Reserved.