You shouldn't shuffle between a maze of e-mails and documents to get your work done.
Bring structure to your case management.
Get a 360-degree view of each client & case, and detailed reports on work & finances.
Tired of wasting hours on filling timesheets?
With Scoro, your time is precisely counted and billed for, and the right people have instant access to relevant information and files.
Teamwork made easy.
Align everyone's calendars & tasks, link all events with clients & cases, and share and access files when they're needed, wherever you are.
More than legal time billing software.
Manage your tasks, calendar, cases, sales, customers, budgets, etc. – everything with one simple solution.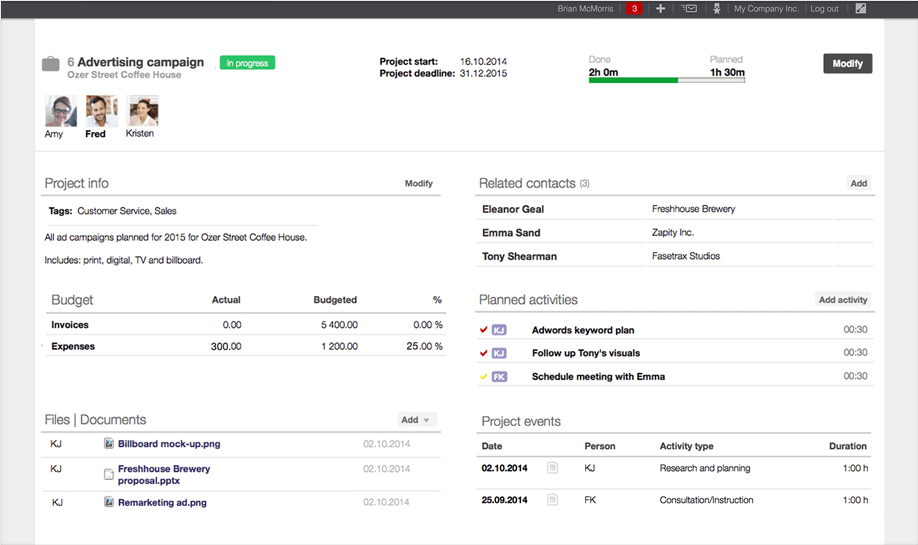 CASE MANAGEMENT
Bring structure to your work.
Create, manage, and track an unlimited number of cases.
Get a 360-degree overview of any case on one page, including time spent and billed, planned tasks and meetings, invoices and expenses, comments and files.
See everyone's schedule in a shared team calendar and know where they're at and what they're working on.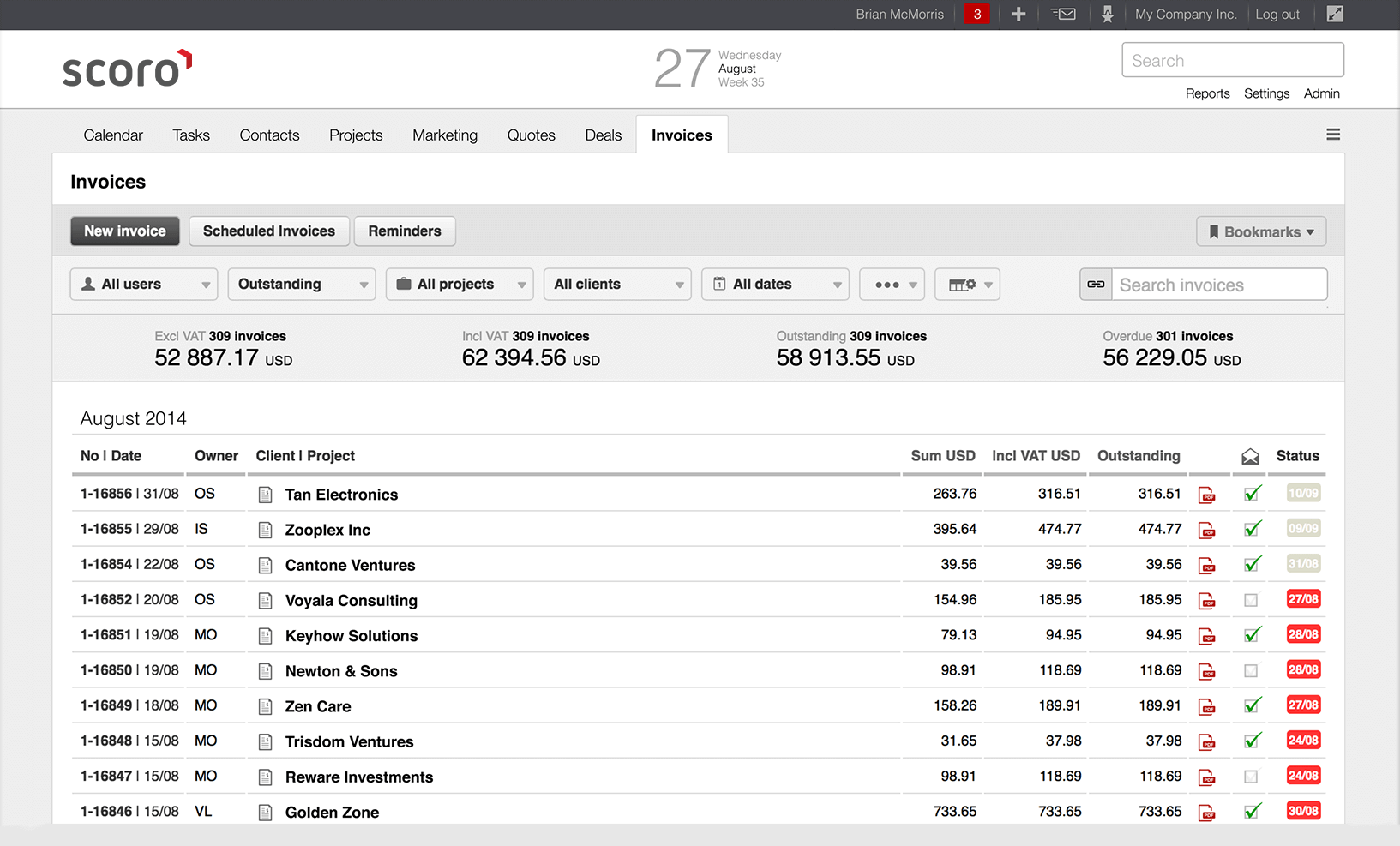 WORK TRACKING & BILLING
Get paid for every minute worked.
Track both the actual and billable time spent on a case or a client and transfer the hours to an invoice.
Compile and send invoices based on your work reports and stop shuffling between email and timesheets.
Automate late invoice reminders, and set up recurring invoices to save hours of time.
Import your contact base to Scoro for effective communication and faster billing.
DASHBOARD & REPORTS
Know everything in a single click.
Create private and shared dashboards with unlimited metrics for a real-time overview of your company.
Display all the important data: current projects & cases, upcoming meetings, and crossed deadlines.
Evaluate your team's productivity with thorough work reports that you can break down by employees, clients, projects, and cases.