Still running your projects with endless emails and spreadsheets?

Keep and eye on everything.
Monitor project details on a real-time dashboard displaying project, team, and financial data.

Work from anywhere.
Take all the important information to the construction site – and share photos and files with the office.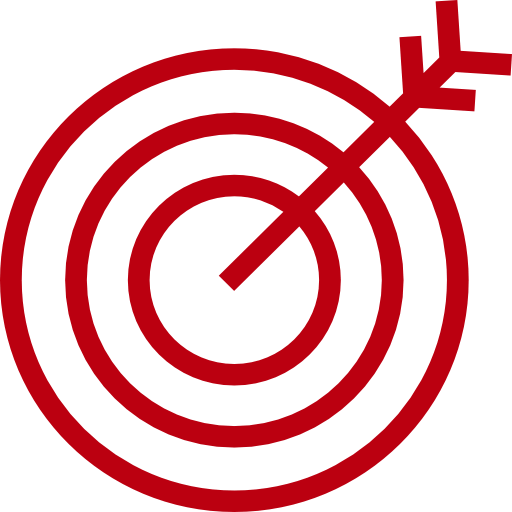 Bring structure to your work.
Plan and schedule work, manage a company-wide contact base, and make important documents accessible in the cloud.
How is Scoro different from other construction management software?
While being easy to use, Scoro is not a simplistic tool – it helps you manage not just projects but your entire company in one place. Moreover, Scoro's reporting capabilities are incomparable to any other construction software on the market.
Request demo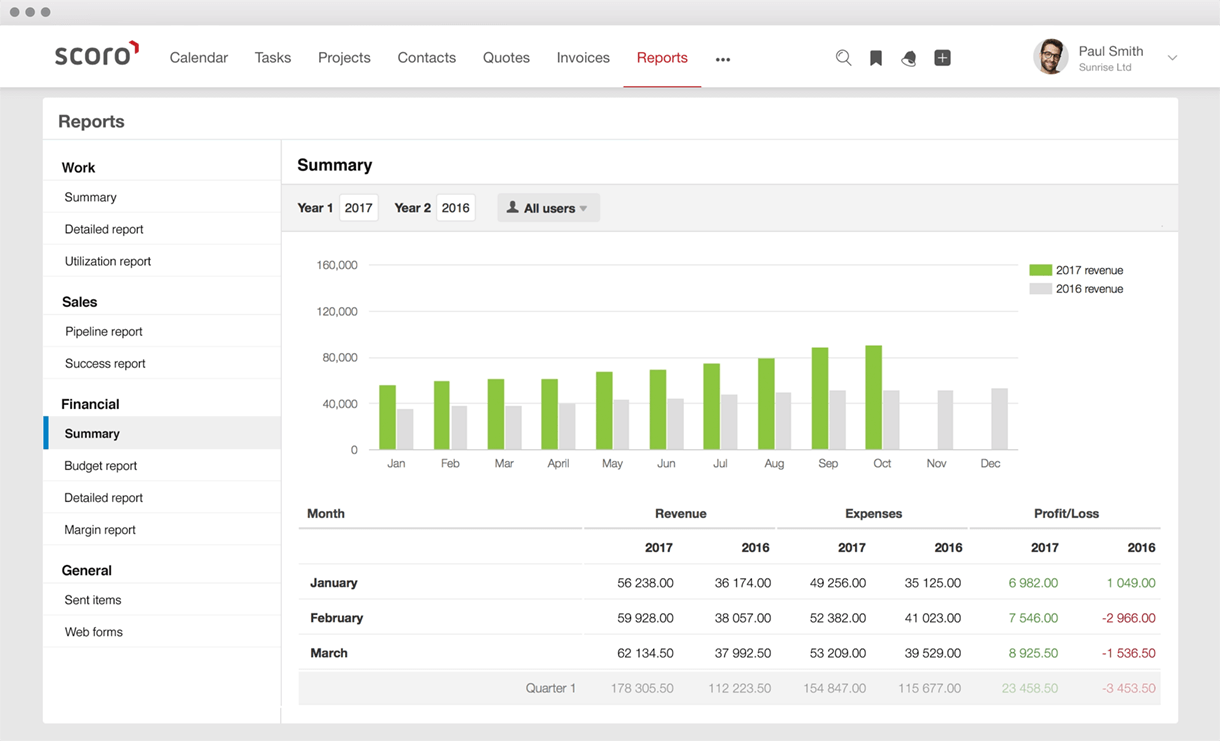 Finances
Get a complete overview of each project's profitability.
Create a separate budget for each project and track it against actual income and expenses.
Send invoices in a few clicks – and issue sales, prepayment, and credit invoices.
Integrate Scoro with your accounting software and view the information on a comprehensive dashboard for a real-time overview or your financials.
Work & Project Management
Get a 360-degree overview of any project on one page, including planned tasks, invoices and expenses, logs and documents.
Create a company-wide contact base and get a complete overview of contacts on one page – linked projects and files, communication history, and billing.
Turn any quote into a purchase order for a supplier or turn the services on a quote into tasks for your team.
Assign and delegate tasks, and schedule and view events on a shared calendar for seamless collaboration.
Communicate within the team, with suppliers, and clients. All the files and conversations are always available to you.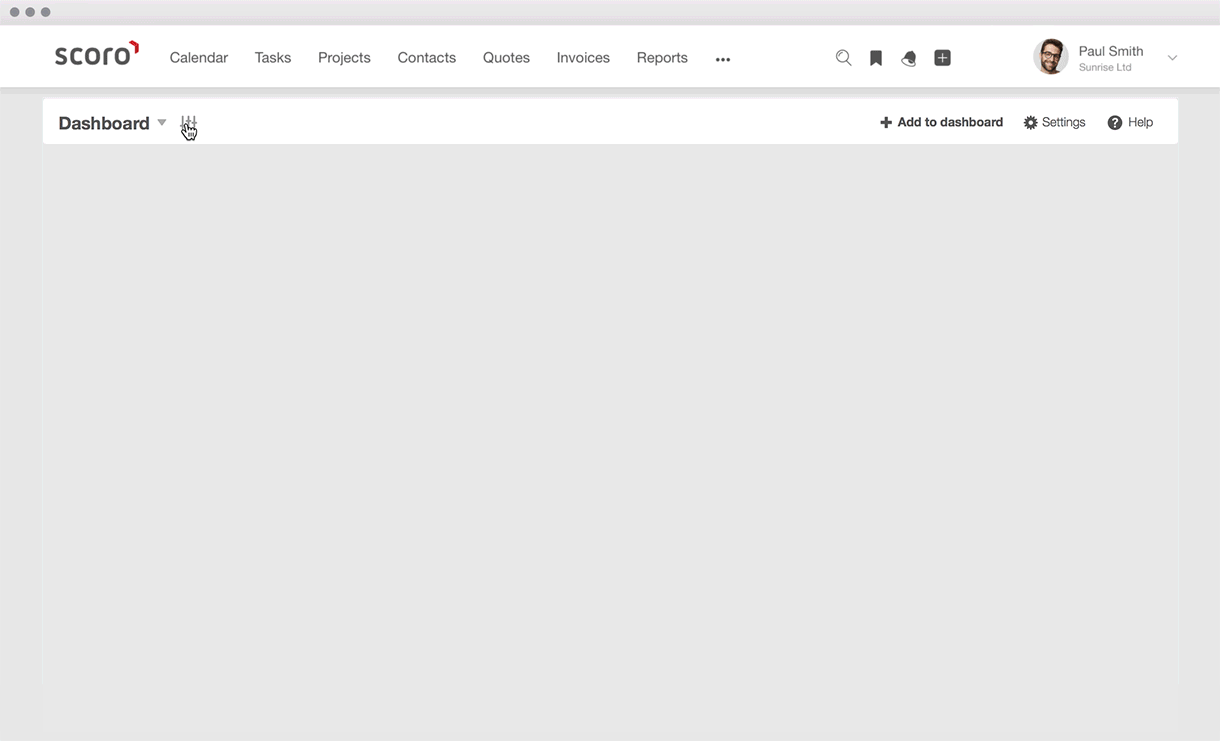 Insights & Reports
Stop shuffling between spreadsheets and multiple tools, and find important data in a few clicks.
Get real-time reports on every aspect of your work, and use the knowledge to improve the way you do business.
Get a complete overview of each project's profitability.
Be in charge of your finances and see reports on budget deficit and surplus, accounting dimensions, balance sheets, and real-time sales margin estimation - and see trends over time.