Use data-driven decisions to adapt to changes in the market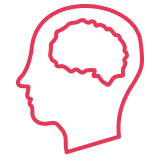 Analyze data in real time
Monitor business performance through custom dashboards and reports. Track time, costs, results, profit and more.

Adapt to change quickly
Keep all your data and projects in one place, so you can always respond quickly. Never again lose data in old spreadsheets.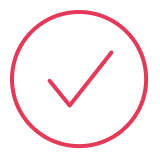 Streamline workflows
Allocate resources, speed up processes, automate routines and more all in just a few clicks.
How does Scoro benefit financial services?
Scoro is the ideal solution for a wide range of financial services, including accountancy firms. Optimize existing processes and collect real-time insights, so you scale effectively and eliminate human errors.
Request demo
Reporting & Dashboards
Create a single, real-time source of truth
Collect any business data from invoices and budgets to roadmaps and reports, in one place.
Automatically track your KPIs and metrics in customizable real-time dashboards.
Automatically compile reports on everything from team utilization to sales funnels and finances.
Project Management
Effortlessly visualize your project portfolio
Track profitability and compare budgets to actual results, so you can forecast accurately, and keep margins on target.
Visualize progress using a variety of tools, including Project Timelines, Kanban Boards, Task Lists and more.
Track an unlimited number of projects and interlink with information to create a rich data set.
API Integrations
Eliminate errors and keep the tools you love
Tailor Scoro to your needs by connecting to Google Docs, Xero and 1,000+ systems through Zapier.
Ensure legal compliance with automated workflows and mandatory fields that eliminate human errors.
Eliminate repetitive tasks with project templates and integrations which increase productivity.