A single place for everything you need to know and do about your business

Real-time sales results
What's the revenue growth this month? Who has sold the most? Get instant answers to all your sales questions in one place.

Work tracking
Who's is working on what? Is the team fully utilized? See how your team is doing in real time.

Up-to-date finances
What are the budgeted vs actuals results? Who owes you money? See all your KPIs in real time.
How is Scoro different from other business dashboard software?
While being easy to use, Scoro is not a simplistic tool – it helps you manage not just projects but your entire company in one place. Moreover, Scoro's reporting capabilities are incomparable to any other business management and reporting solution on the market.
Request demo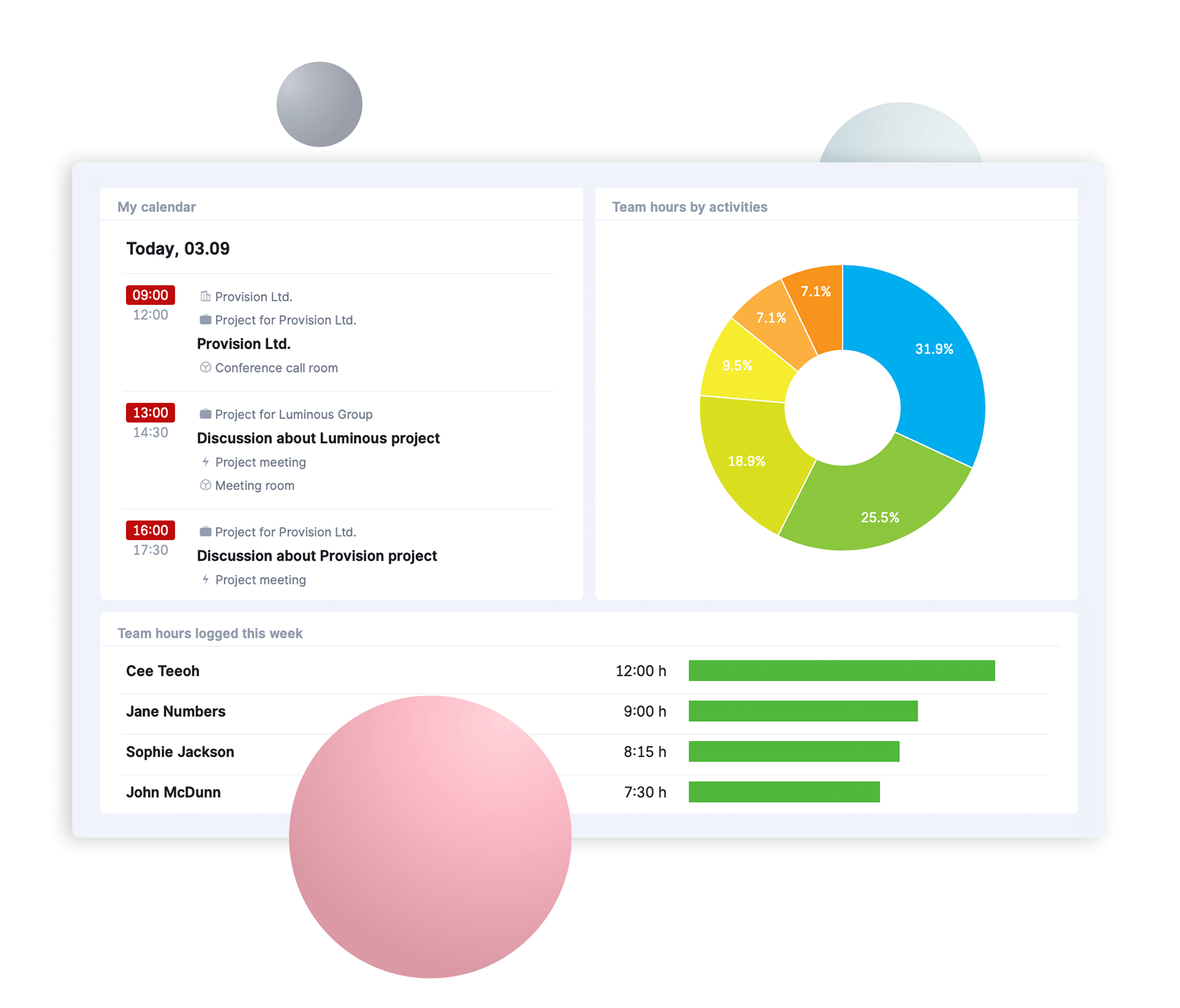 Dashboard for a real-time overview
Keep an eye on your KPIs, actionable items, and conversions on one dashboard.
Oversee every aspect of your company's performance.
Display all the important data such as sales results, planned work, upcoming meetings, crossed budgets, etc.
Customise your dashboard with unlimited widgets, metrics, etc. to track every KPI.
Integrate Scoro with your currently used software to track and monitor all your data in one system.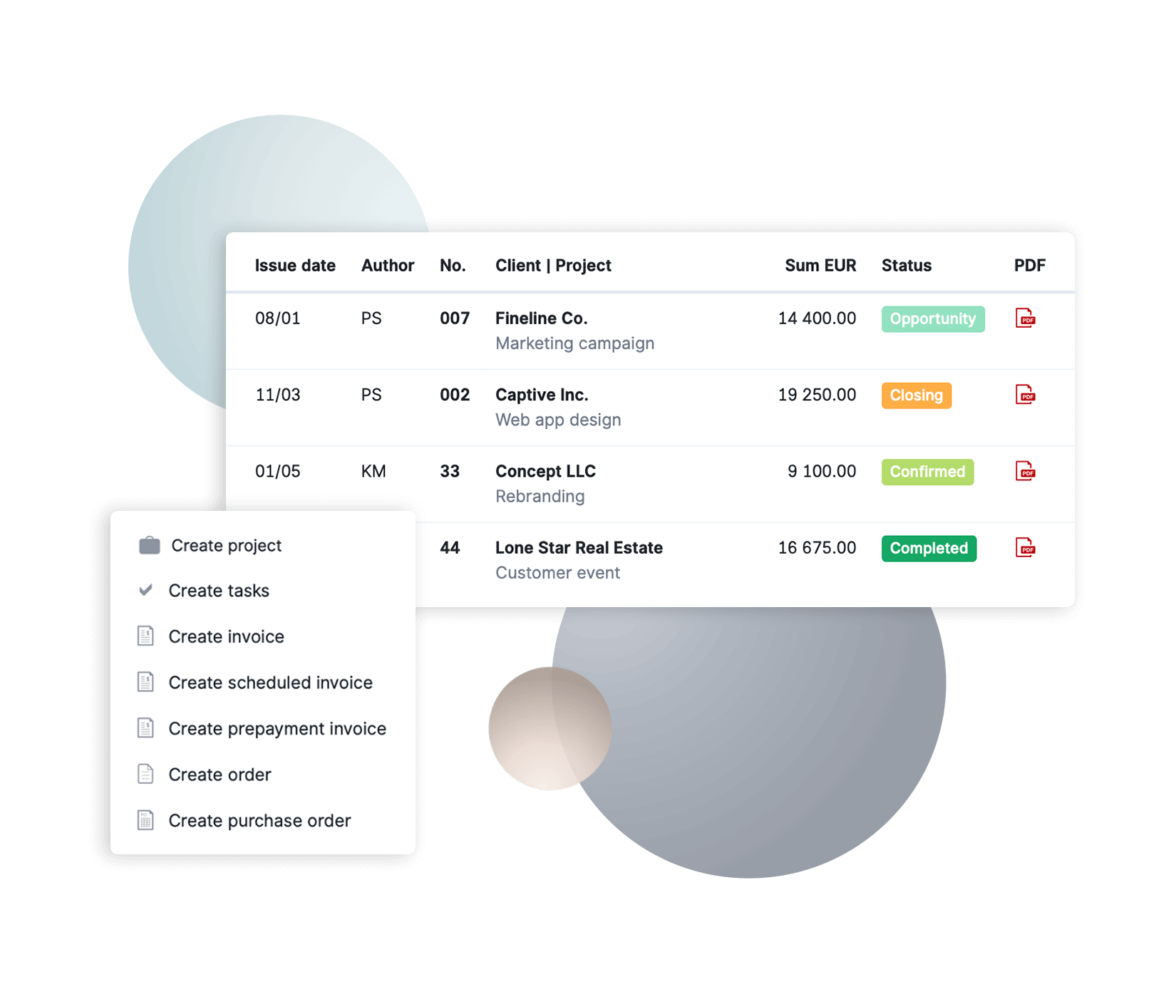 TOOLS TO MANAGE YOUR BUSINESS
See everyone's schedule in a shared team calendar and know what everyone's working on.
Assign and delegate tasks within the team and set priorities and deadlines to organize your work.
Create a company-wide contact base, and manage proposals in a pipeline view for effective communication and billing.
Manage your quotes and contracts all in one place. Get a complete overview of every customer.
Automate your billing and track expenses. Compare budgets to actual results in real-time.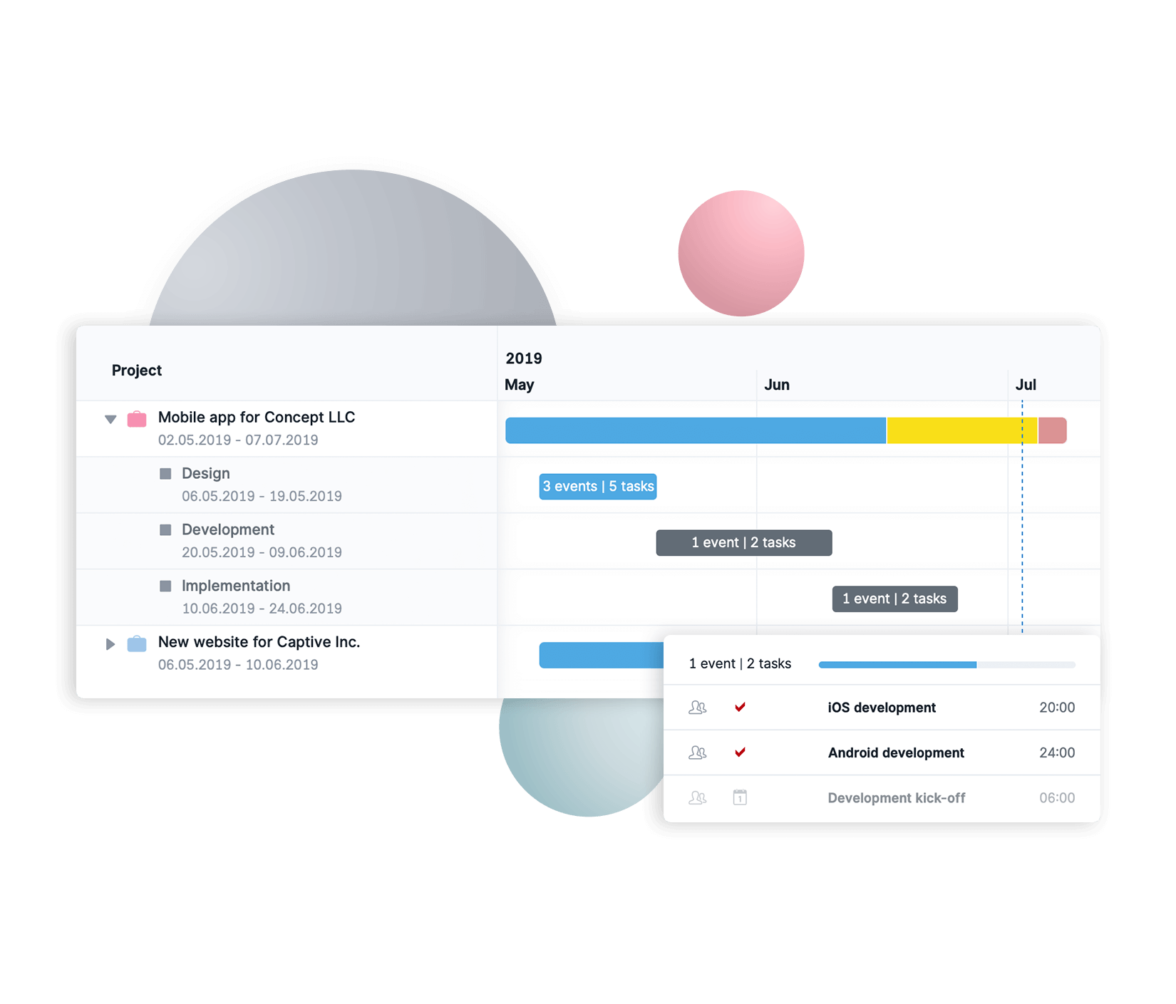 ENTERPRISE LEVEL REPORTING
Know exactly how well your team is utilized, and what their time is spent on.
Be in charge of your finances and view reports on budget deficit and surplus, accounting dimensions, balance sheets, and real-time sales margin estimation.
Stop shuffling between spreadsheets and multiple tools, and find important data in a few clicks.
Compare two periods to see trends over time.