Tired of shuffling between spreadsheets?
Real-time sales results
How has the growth been this month? Who's selling the most? Get real-time answers to all your sales questions.
Aligned priorities
Who's is working on what? Is someone overbooked? See how your team is doing on one page.
Up-to-date finances
What are the budgeted vs actuals results? How big is our expenditure this month? See all your KPIs in real time.
More insight.Faster growth.
Make smart business decisions based on real-time reporting on sales, time and finances.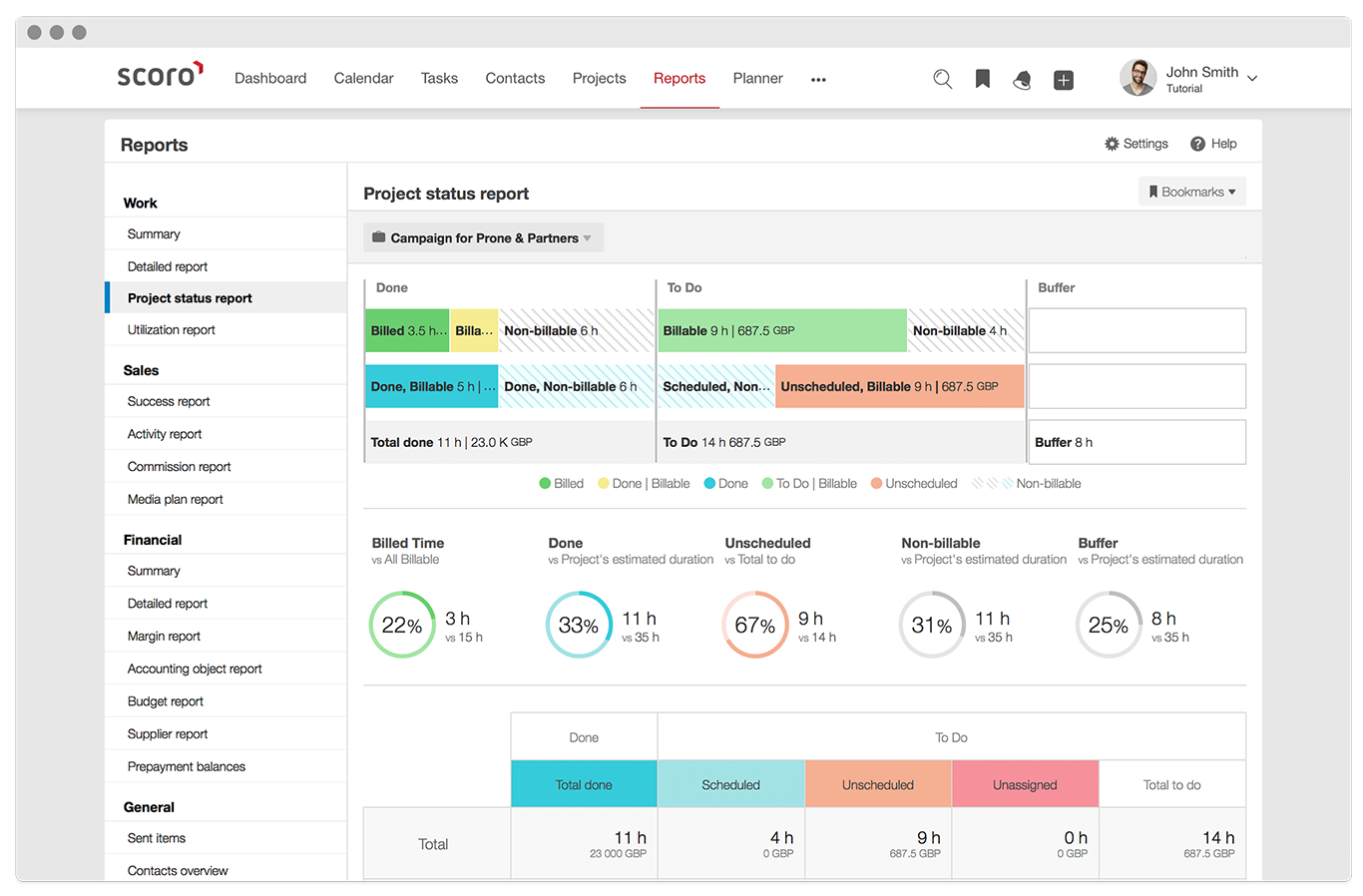 Real-time overview
Oversee every aspect of your company's performance on one dashboard.
Display all the important data such as planned work, upcoming meetings, crossed budgets, etc.
Customize your dashboard with unlimited widgets, metrics, etc. to track every KPI.
Integrate Scoro with your currently used software to track and monitor all your data in one system.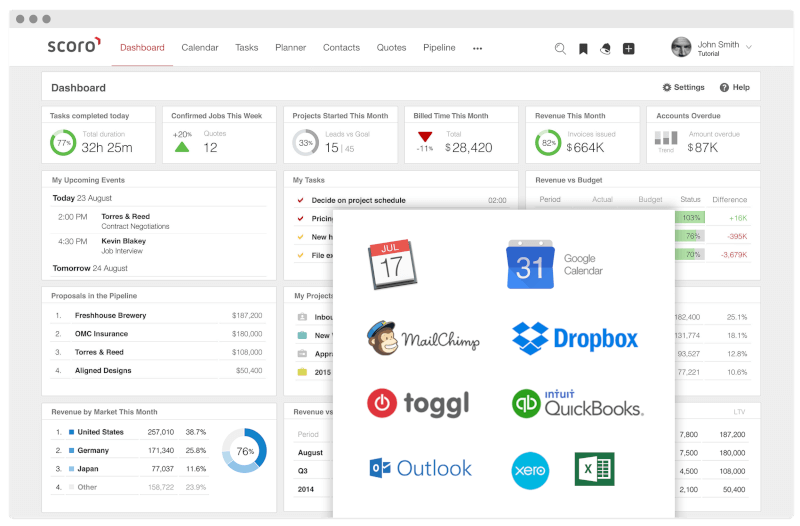 Fully integrated
Synchronize your Scoro calendar with iCal, Outlook, Google and other calendar applications.
Connect your Dropbox account or FTP server to access your files right where you need them.
Connect Scoro with Mailchimp to keep your mailing lists synchronized.
Synchronize financial information with your accounting software via our API.
Use our full-featured API to build integrations with almost any software solution.
Trusted by 10,000+ usersin 30 countries.
Scoro's business dashboard gives you a comprehensive overview of every part of your business.
Thanks to that, you don't need to switch between five different tools to get an overview of your company's finances, work, and customers.
This saves you more than 50% of the time that you're currently spending on reporting, meetings, and double data entry.
Scoro's highly customizable system matches perfectly with our company's structure and gives a real-time overview of our work.

Bart de Wilde