Tired of shuffling between spreadsheets
for a "quick" overview?
Real-time reporting
Create multiple KPI dashboards for marketing, sales, finances, etc. to quickly track your business performance.
All your questions answered
Monitor the exact metrics you need. Configure every single KPI and chart based on your data.
More than just a dashboard
Manage your work, projects, sales, finances, etc. in one system and improve collaboration across all departments.
More insight.Faster growth.
Having a real-time overview of your team's work progress helps to make informed decisions and future plans.
DASHBOARD:
Get a real-time overview of your work.
Oversee every aspect of your company's performance.
Customize your dashboard with unlimited widgets, metrics, etc. and create private and shared dashboards.
Display all the important data such as sales results, planned work, upcoming meetings, crossed budgets, etc.
See work reports that you can customize by dates, users, projects or accounts.
View real-time financial reports on sales, quotes, orders and compare two periods to see trends over time.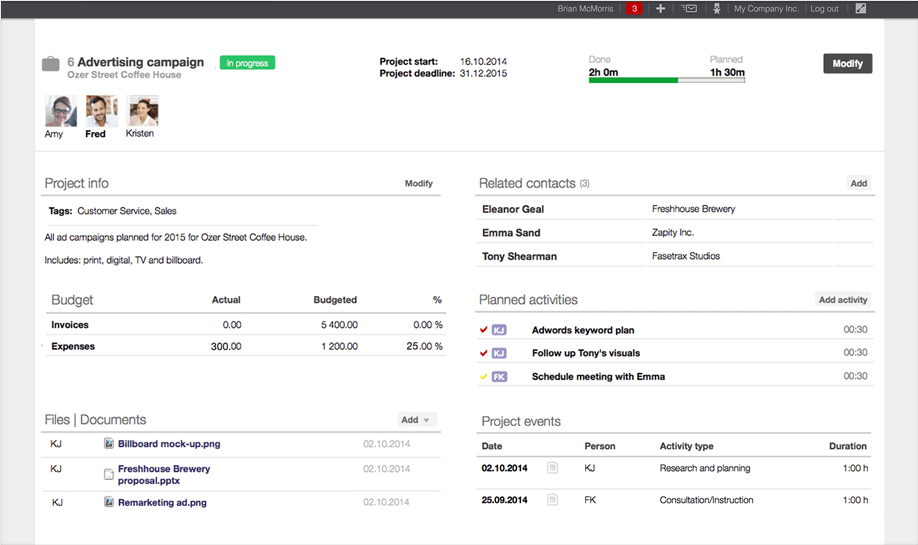 WORK MANAGEMENT:
Bring more structure to your work.
Create, manage, and track an unlimited number of projects.
Divide your work into tasks and subtasks.
See everyone's schedule in a shared team calendar and know what everyone's working on.
Assign and delegate tasks within the team and set priorities and deadlines to organize your work.
Track your work and get insightful work reports to improve your team's productivity.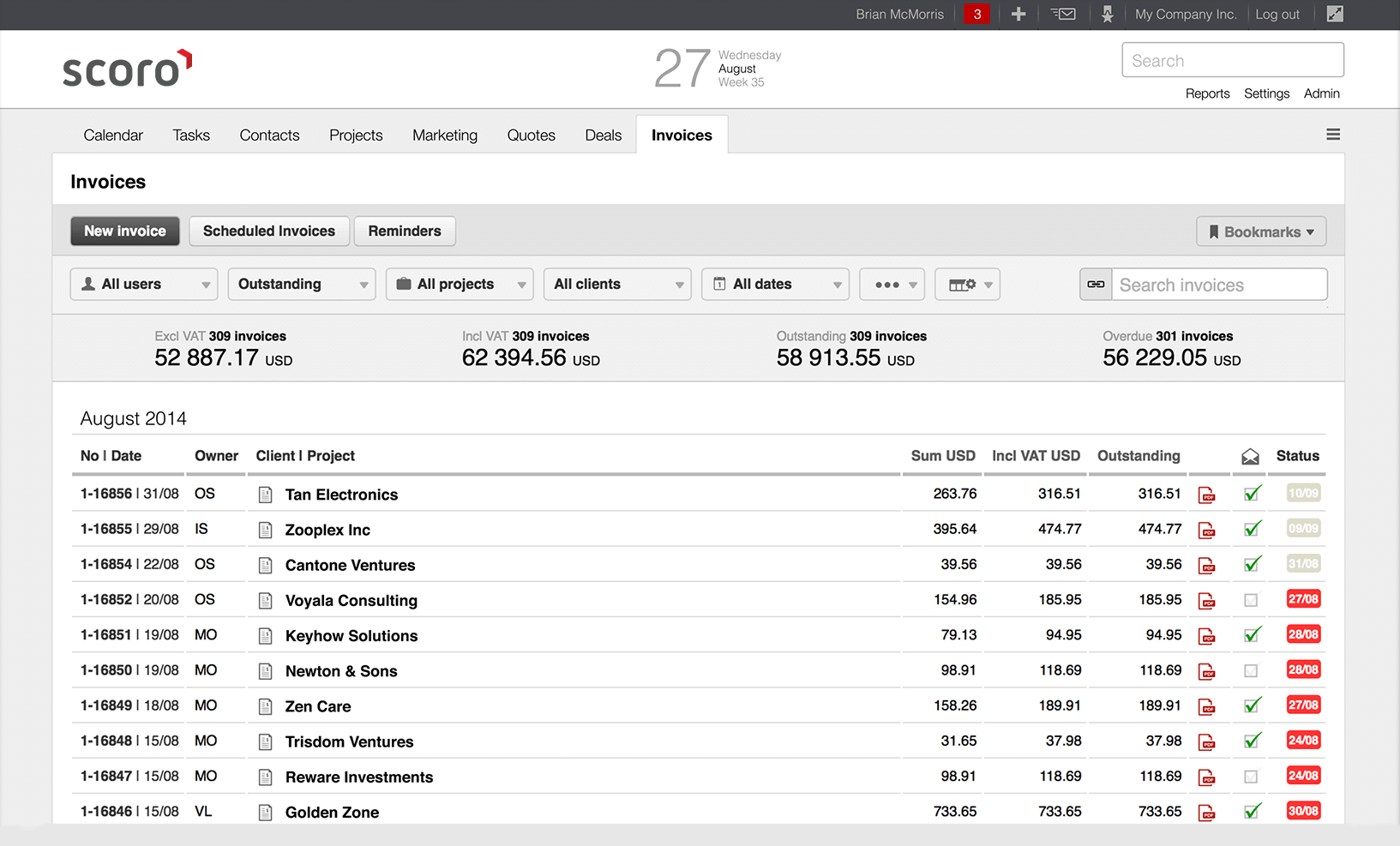 BUDGETING & FINANCES
No more shuffling between emails and spreadsheets.
Manage your client base in Scoro for effortless collaboration and billing.
Send invoices in a few clicks with pre-designed templates; and issue sales, prepayment and credit invoices.
Track every minute worked (both actual and billable time), and compile invoices based on your work reports.
Be in charge of your finances and see reports on budget deficit and surplus, accounting dimensions, balance sheets, and real-time sales margin estimation.
Trusted by 10,000+ users in 30 countries.
The main reasons why users love Scoro is that you can customize it to fit your workflow. No need to change the way you work.
Instead of using five different tools to manage work, view reports, handle clients, and compile invoices, you can use a single solution – Scoro.
On top of that, you'll always have a real-time overview of every important business process and KPI.
Scoro's highly customizable system matches perfectly with our company's structure and gives a real-time overview of our work.

Bart de Wilde