Life at Scoro
Working Together, Remotely
Remote working has never been such a hot topic as it is today, with the COVID-19 situation pulling the rug out from under the feet of a lot of companies. And while some have been able to adjust quicker, then almost everyone has had to make some changes and overcome challenges. And it's important to share the difficult lessons with others as well – because sometimes all we need is a reminder that we're all in this together.
We all know time is a great motivator, which is why so many people count down the days until a special event or milestone. On the one hand, it can be counting down days until something positive – your holiday or the launch of your new product.
On the other hand, countdowns are used as a coping mechanism – helping people focus on something until the hard times, such as exam period or even challenging projects, are over. Often, knowing that the deadline is close helps us find the necessary motivation and drive to power through.
And this might be the reason why the current self-isolation period has been so tough on all of us – we have no idea when the end will come. We just have to go with it and hope that we can return to our everyday lives sooner rather than later. Until then – we all have to play our part.
Which means we all have to pull together while working remotely. And a lot of businesses and people are setting a good example – sharing inspiring stories on how they have managed to instantly adapt and laying out their tips and tricks on how to best adjust to this new way of working.
Everything about your business, one click away
But it's not only about the success stories. Most of us have had to make changes and face some challenges over the past few months. And this isn't something we should be ashamed of – it is a very new and scary situation. That's why we should also share the challenges with others. Because knowing we are all in this together will ultimately help us through.
And although people in Scoro have been able to continue work from a distance – even hosting our first-ever virtual team event – we've all had to overcome some challenges and changes. That's why we have decided to share some of our Scorer stories with you. Different people sharing insight on how they have adapted and what has changed for them.
Scorer stories
Our Office Manager, Karmen, and Marketing Specialist, Anett, are among those whose jobs were affected tremendously because of COVID-19. But they found a way to remain productive – lending their helpful hand where they can and making sure Scorers stay connected and happy while working from a distance.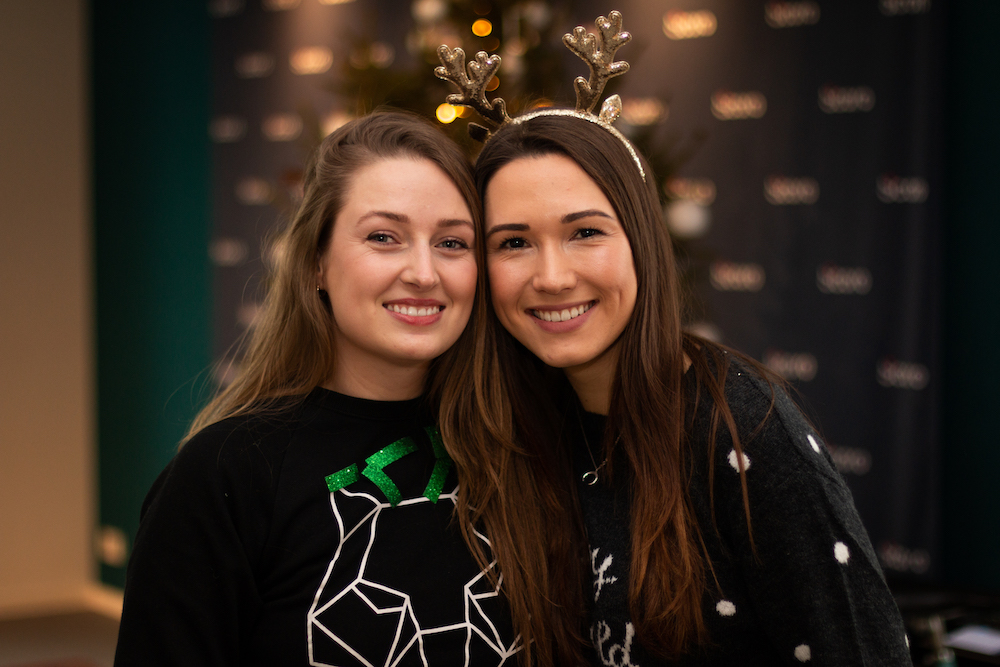 How has the current situation affected your job?
Anett: For the last couple of months, my focus was on external events. With events being canceled globally for an indefinite period has made me take a step back. I've done quite a lot of research, looked over our strategy, and helped others out in different areas.
Karmen: The current situation has affected my job immensely. Only a few of my tasks have remained the same, but the focus has heavily shifted from people to paperwork. Luckily, I did have a wonderful opportunity to be one of the organizers of our first-ever online party thrown for my colleagues.
How do you feel about working remotely? Have there been any challenges?
Anett: I was expecting to feel way worse. Naturally, there have been ups and downs, but it has been quite alright. Maintaining your regular routine helps immensely – I still wake up and finish my work around the same time. One of the biggest challenges has been working on my own every day without immediate communication. I miss the "over-the-table" discussions and the fun conversations during coffee breaks.
Karmen: As a person whose work (and personality) requires socializing and physically being at the office, it has been quite challenging. There are only so many emotions you can portray through a screen.
Read on: What Makes a Great Company Culture?
Have there been any positive surprises or realizations?
Anett: What keeps me going is the feeling that everybody is in the same situation. As long as I have a great team and people to share the experiences every day, I'll be fine. I've also realized how much I like routine – having everything in order and my days planned out. I have also been enjoying the walks outside, which is something I didn't do before. In addition, exercising at home comes with many benefits, such as saving time I'd otherwise spent on commuting.
"I feel grateful for having the opportunity to do my job while being safe at home." – Anett
Karmen: I have come to the conclusion that my biggest work-related motivators are the people around me (meaning my colleagues), and I miss them so very much. Besides this, it's actually quite surprising how much I love taking baths and experimenting with skincare.
Do you think this situation will change the way you will carry on working after the situation has passed?
Anett: I think I will do more remote work, maybe try to do it from other countries and other environments. Previously I never worked from home because I was afraid that I'm not able to be as productive as I'd like.
Karmen: I will definitely be giving out more hugs and smiles. And most likely, take some time off to relax my mind and eyes from all of the consumed screen time, see all my friends and family and just spend more time outside. I'm also hoping to continue filling in all of the info documents I have created during the quarantine period.
What would be your recommendation for the others working in the same positions?
Karmen: The environment plays a big role in how productive one is while working remotely. It helps to set up your workstation the way you have it at the office. I also highly recommend using Scoro or any other project management platform to track your tasks. There is great satisfaction in marking a task done.
Anett: Try to find other tasks to do within the company. Maybe you can help to organize internal (virtual) events or webinars, or perhaps some other teams need an extra workforce. For example, I have reached out to my other team members and helped them with various digital marketing projects, online events, and different HR activities.
"This too shall pass, so keep your head up high." – Karmen
Karmen: Creating new opportunities where you all come together is so important, especially now. It might be as simple as a Zoom team coffee break or a Zoom team lunch that sparks joy and helps make someone's day brighter. Now is also a good time to do the things you normally don't have time for.
---
If you've enjoyed these stories and want to know how our People Operations Manager, Annika, and Customer Onboarding Expert, Austin, have adjusted during the current situation, you can head over to read the "Working Together, Remotely – Part II" article.
Read on: