Customer stories
Web Design Company's Secret to Not Losing Money on Projects
WorldLight Media is a Strategic Branding and Web Design company committed to providing excellence in client service. Since 2005, WorldLight Media has helped businesses, non-profits, and government organizations succeed through internet marketing. They are a full-service web design company, offering strategic branding and marketing solutions, including creative design and user experience, web design, content marketing, web hosting, and collateral.
The company was founded by Nathan and Jenni Solla in a small town near Seattle, WA. Five years later the company's headquarters was moved to Fresno, CA.  Both Nathan (CEO), and Jenni (COO) have extensive experience in business, and project management, as well as strategic branding.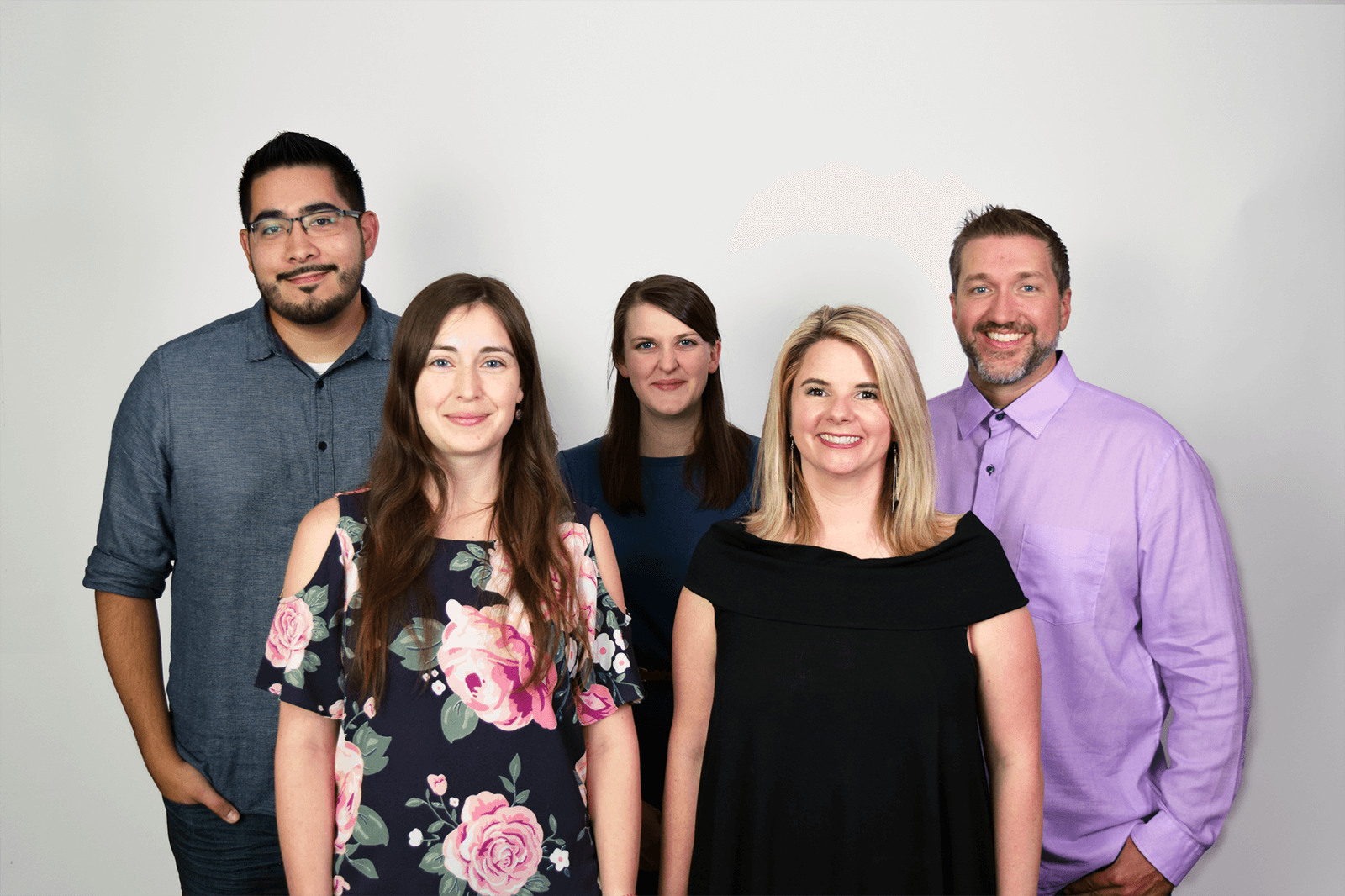 WorldLight Media's Team
WorldLight Media has been using Scoro since 2017
Everyone in the WorldLight Media's creative team, including graphic and web designer, content writer and project manager, uses Scoro daily to manage their communication, creative projects, log time and bill clients for time.
The most used features are Task Bundles and Work Reports that help to streamline work processes and get an instant overview of valuable data. They also value the ability to track project costs in real-time, which gives them a chance to see right away when they are over budget.
"We are learning to build more efficient systems and processes with Scoro. Fewer mistakes are being made, and fewer things are falling through the cracks." - Jenni Solla, Founder and COO of WorldLight Media
Like many other companies, WorldLight Media praises Scoro's customizable dashboard.
Read on: How to Create a Perfect Business Dashboard With Scoro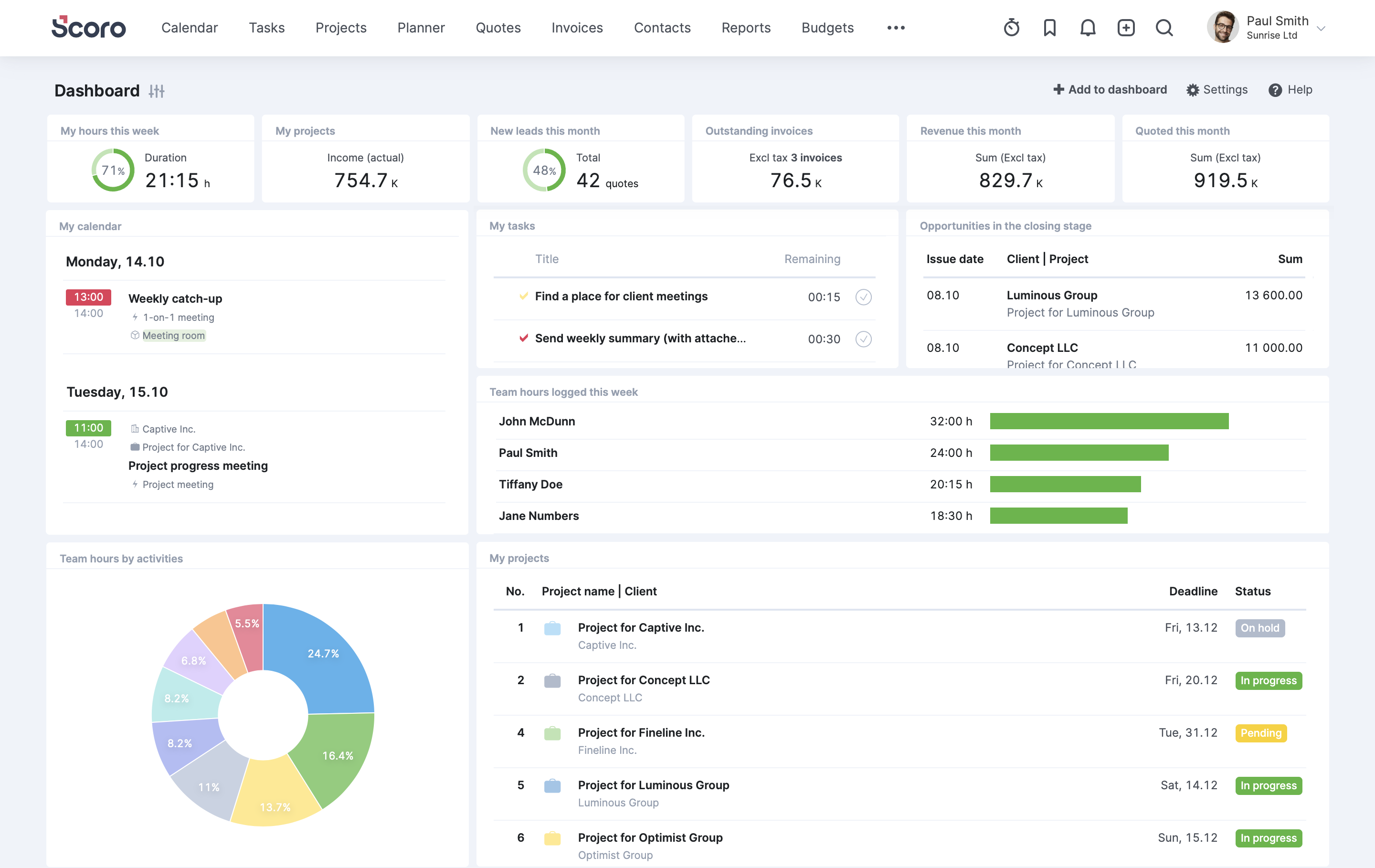 Why did WorldLight Media choose Scoro
Jenni and her husband wore many hats as co-owners and founders of WorldLight Media. As they were planning to grow the company in the following years and wanted to focus more on growth and sales, they needed a better way to manage all their processes. They stated that their processes were too cumbersome and they were hoping to have everything in one place.
While choosing the best business management software for WorldLight Media, they considered a lot of different solutions, such as Asana, Monday, Workboard, Trello, Wrike and Smartsheet. They wanted a solution that would help them improve team efficiency, eliminate things falling through the cracks, spend less time tracking billable hours and calculation costs.
Ultimately, they felt that the most apparent advantages of Scoro were custom fields and easy time tracking.
The results
WorldLight Media's goal for switching to Scoro was:
Time Saving
Efficiency
Revenue Growth
Better Overview

Time Saving and Efficiency
Both their team efficiency, and communication efficiency, has improved compared to their old practices. Scoro has become the foundation for their communication of task delegation and time management. Although they spend more time managing their projects within the software, then the benefits make it worth it.
Revenue and Business Overview
WorldLight Media states that the overview of their business and business processes have improved with Scoro. They have a real-time overview of their projects, which allows them to see when they are over budget.
"We have a much better understanding of what our pricing needs to be now. We rarely lose money on projects anymore." – Jenni Solla.