Industry insights
Top 17 Agency Events & Conferences in 2020
There are hundreds of marketing, branding, tech and agency events every year. While it's important to keep your knowledge updated, expand your network and get an occasional motivation-booster, it's quite tricky to pick out the most relevant conferences to attend.
A grandiose symposium or an intimate gathering? Agency know-how, general digital marketing, creativity, innovation or niche such as SEM, PPC or content?
Have a look at this list of various events from New York to London to Northern Europe.
Creative Operations London, 6 March
Advertising Week Europe, March 16-19
Adobe Summit EMEA, May 13-14
DigiMarCon NY, May 9-10
C2: Transformative Collisions, May 27-29
Gartner Digital Marketing Conference, June 1-3
Mirren Live New York, June 2-3
Digital Elite Camp, June 11-13
Cannes Lions International Festival of Creativity, June 22-26
MozCon, July 6-8
Inbound, August 18-21
DigiMarCon UK, September 4-5
Content Marketing World, September 13-16
Unbounce Call to Action, Sept 29 – Oct 1
Ad:tech London, September 30 – October 1
Advertising Week NY, October 5-8
Web Summit, November 2-5
1.  CREATIVE OPERATIONS LONDON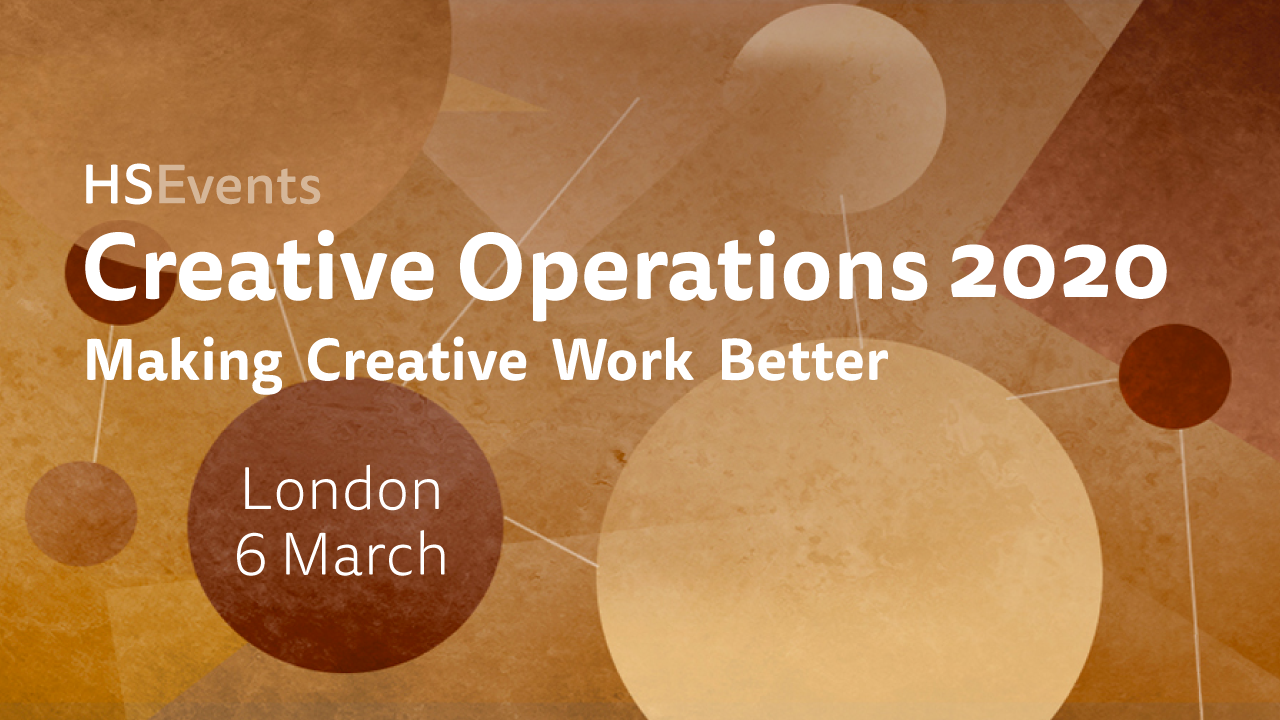 etc. venues St Paul's
March 6, 2020
200+ attendees
Whether you're in-house, agency-based, or part of a unique structure that fits neither… this event examines and explores the different models in which creative operations exist, and provides content that is relevant for everyone wishing to discover, review or dissect the latest innovations and equip themselves with a state-of-the-art toolkit. 
Why attend: Creative Operations London 2020 is Europe's leading conference providing a unique opportunity to share knowledge and best-practices with the creative operations community.
What's special about this event: This year Scoro will join the Creative Operations London as the lead sponsor! Our CEO and founder, Fred Krieger, will also take the stage at 12:45 to share his experience with fragmented communication and workflow. His talk "Fighting the Weapons of Mass Distraction: Structure Your Communication and Workflow" will focus on how to regain control and align your whole team by replacing chaos with structure, and as a result, collectively save thousands of hours for creative work.
In case, you want to share your own experience with us, get more tips on how to work more efficiently, or have any questions about Scoro, our team of experts is also welcoming you in our booth (no 4).
2.  ADVERTISING WEEK EUROPE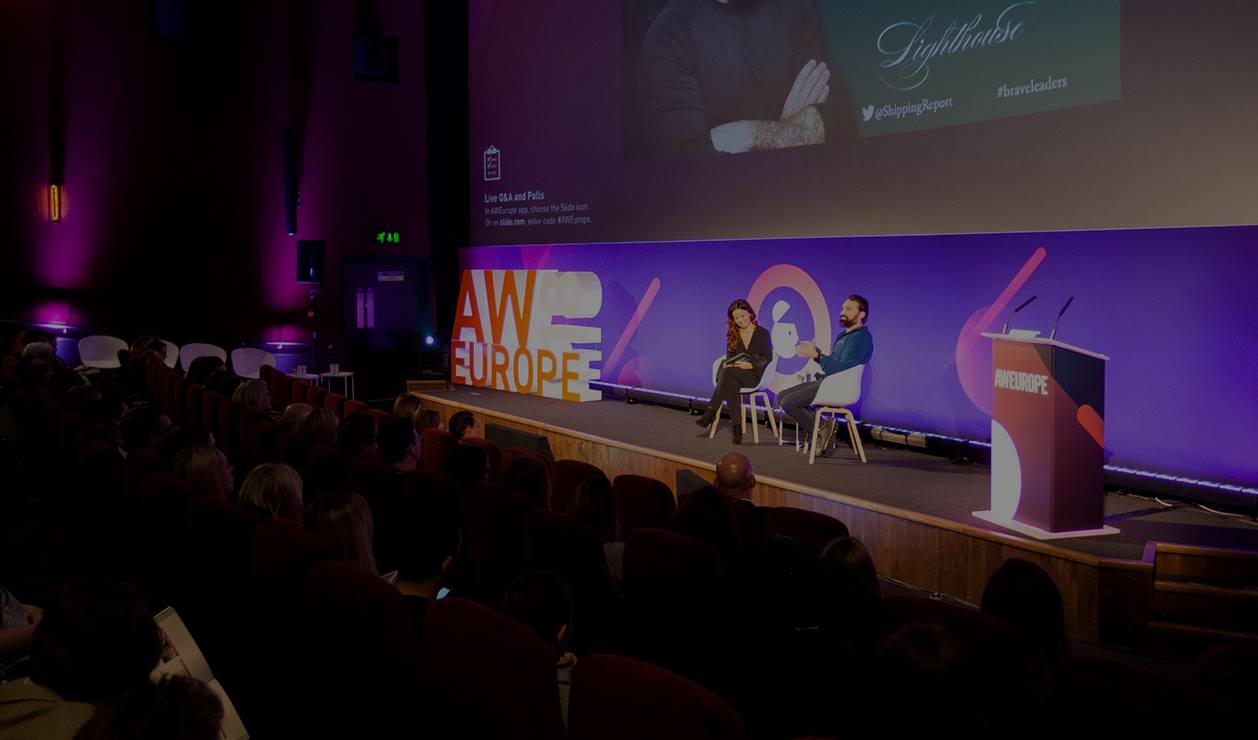 Picturehouse London
March 16-19, 2020
35,000+ attendees
#AWEurope, held at Picturehouse Central in the vibrant City of London, will feature unique media, marketing, technology and creative perspectives discussing key business trends and issues, that shape today's global industry.
Why attend: With over 75 seminars and workshops, the content at #AWEurope goes deep into topics, trends and of-the-moment issues that are critical to our audience. Advertising Week is globally built on a foundation of inspiring and forward-thinking thought leadership.
What's special about this event: During Advertising Week, there are numerous opportunities to connect with other like-minded industry professionals. Their app is designed to help you match profiles with other delegates that have similar experiences or interests that you're looking for in a business contact. Also, if you are a Super or Platinum Delegate pass holder, you get to attend evening events that have featured Sting, Snoop Dogg, Macklemore & Ryan Lewis and many more. Advertising Week crosses the globe with events in New York, London, Tokyo, Mexico City and Sydney.
3. ADOBE SUMMIT EMEA

London, ExCel
May 13-14, 2020
10,000+ attendees
Join the Adobe Summit and discover strategies to transform your business and deliver personal and engaging customer experiences.
Why attend: The Summit covers a wide area of expertise from advertising and content to marketing operations and analytics. You will definitely get a whole year's worth of insights and ideas from top experts from Adobe, Virgin, SAP, Deloitte, Adidas, Amazon, and many others.
What's special about this event: You can choose from over 300 in-depth breakout sessions and labs across 10 tracks, featuring case studies from leading brands and best practices from technology experts. If you know what you are looking for and don't get confused by the oh so many opportunities – you'll get more than enough value for your money.
Read on: Top Creative Project Management Tips from 9 Agency Leaders
4. DIGIMARCON NY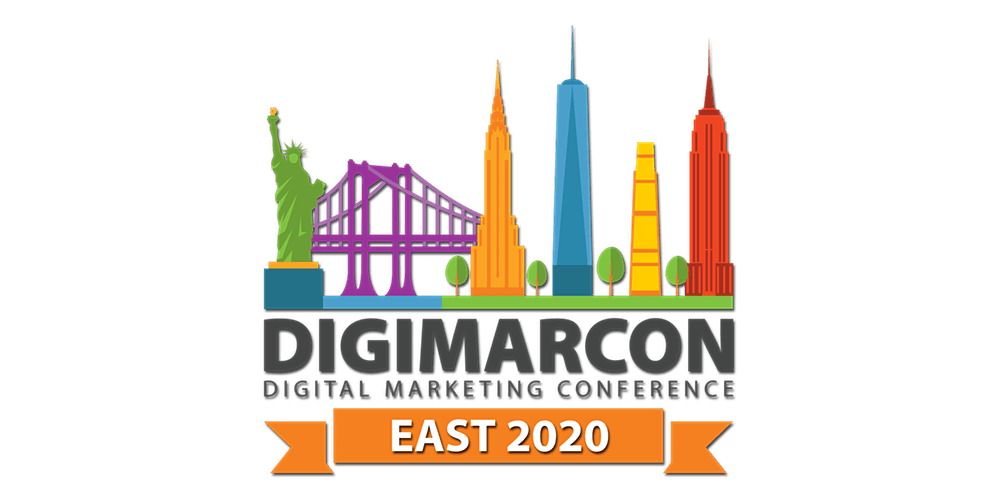 NY, Convene 151 West 42nd St.
May 9-10
700+ attendees
It's the one digital marketing event you can't afford to miss! Whether your goal is to reinforce customer loyalty, improve lead generation, increase sales, or drive stronger consumer engagement, Sessions will focus on building traffic, expanding brand awareness, improving customer service and gaining insight into today's latest digital tools.
Why attend: No matter which DigiMarCon event you participate in, you are sure to walk away with new ideas, new insights and new methodologies to help you take your marketing efforts to the next level! There are some of the world's most sought-after keynote speakers, brand ambassadors and industry leaders to share their ideas and opinions.
What's special about this event:
DigiMarCon has interactive breakout sessions, workshops, hands-on product demonstrations and unrivaled networking opportunities. If you're a business owner, investor, sales leader, marketing executive, technology enthusiast or just a business professional looking to network and see what is coming next, you owe it to yourself to be part of a DigiMarCon event in 2019.
5. C2: TRANSFORMATIVE COLLISIONS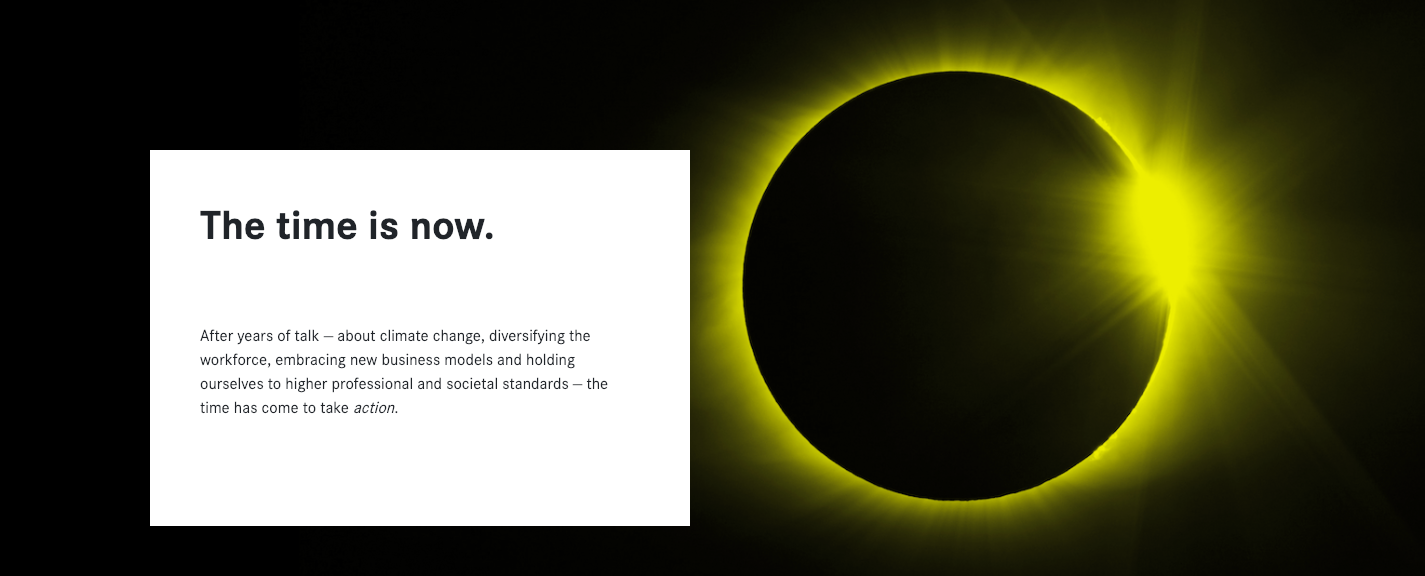 Montreal, Arsenal art gallery
May 27-29, 2020
6500+ attendees
C2 Montréal unites global trailblazers, business innovators, entrepreneurial icons, social game changers and a host of other engaging thought provocateurs at the top of their creative game.
Why attend: This three-day event brings together visionaries and forward-thinkers from around the world to explore the relationship between commerce and creativity, and its potential to redefine business. It's definitely the place to unleash your creativity and mind, and come back with a whole new perspective.
What's special about this event: You will find no booths or expo areas. The event focuses on taking action and getting a hands-on learning experience. Take part in the interactive masterclasses, workshops and networking games. Oh, and the dozens of artists who are performing should get your brain into the right creative groove.
6. GARTNER DIGITAL MARKETING CONFERENCE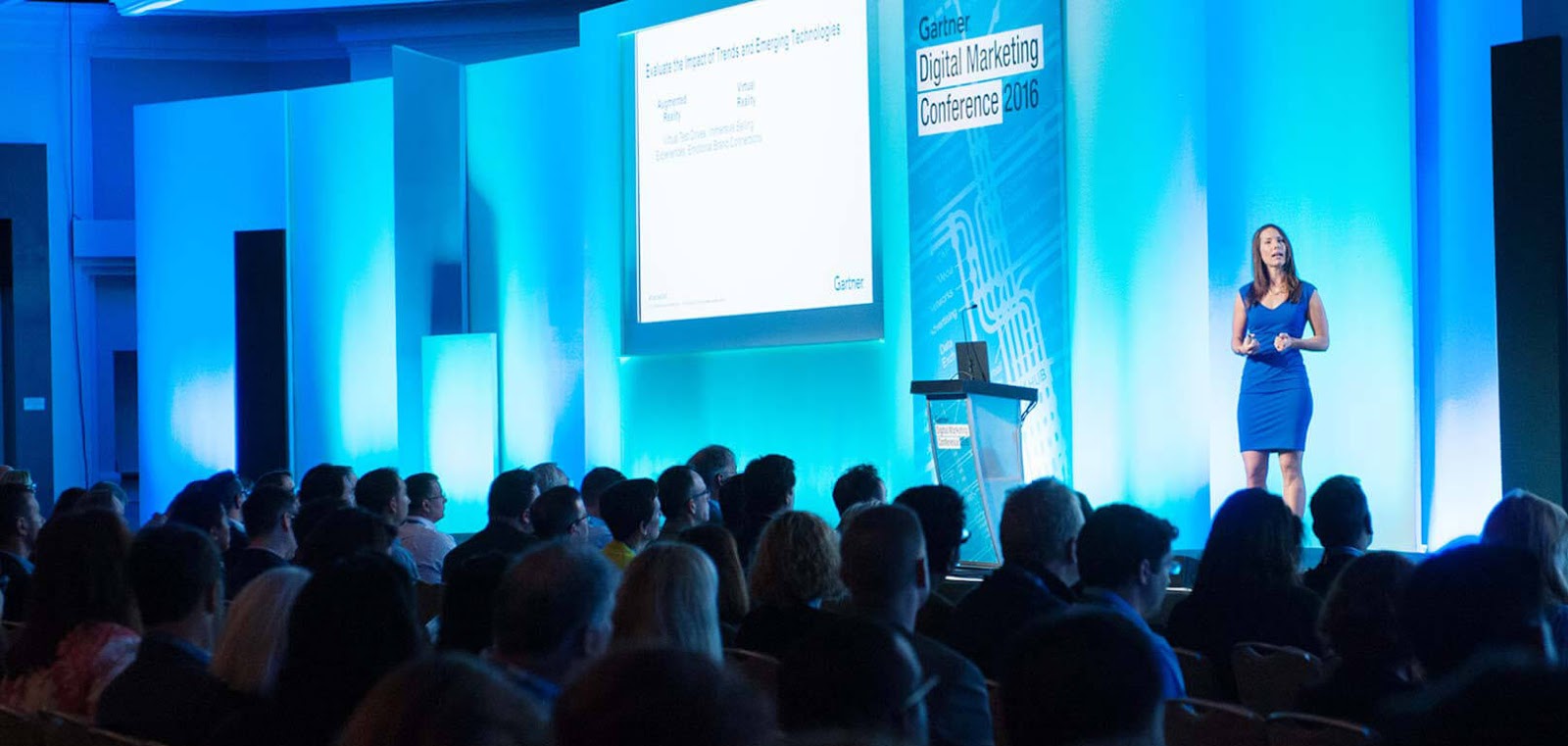 San Diego, Marriott Marquis San Diego Marina
June 1-3, 2020
1500+ attendees attending
Experience the latest research live: benefit from market-leading research, unique insights and unsurpassed networking opportunities.
Why attend: Today, marketing leaders are expected to guide strategic decision-making and drive revenue growth. At the Gartner Digital Marketing Conference 2019, you will learn how to bring your marketing vision to life as a customer-centric strategy that delivers real results for the business – and execute your plans with the right mix of talent, technologies, programs, and partners.
What's special about this event: Although the event is aimed for a multitude of roles – marketing, analytics, customer experience, commerce and multichannel marketing, Gartner has put together a dedicated program for Chief Marketing Officers. The CMO Experience Leadership Program enables marketing leaders to access private sessions and networking events. You have to get accepted first, of course.
7. MIRREN LIVE NEW YORK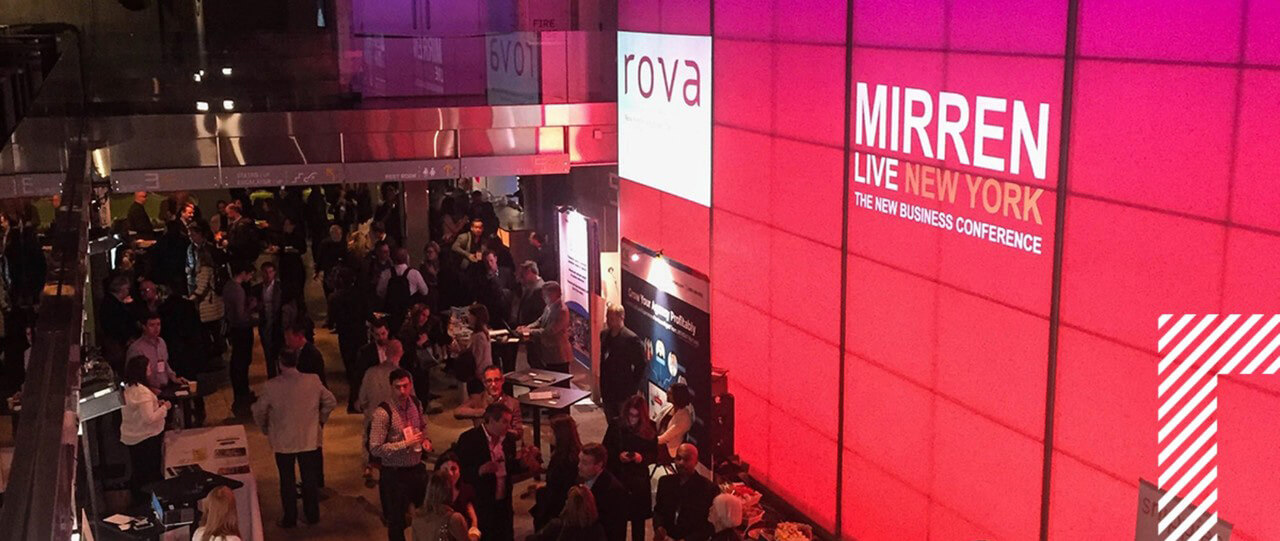 New York, 340 West 50th Street
June 2-3, 2020
400+ agencies attending
The only industry event focused on driving agency growth.
Why attend: It truly seems to be one of the very few events solely dedicated to agencies. There are numerous conferences, workshops and other events for marketing, growth, and other similar competencies, but not so many events for operating a business behind the scenes. More than 60 speakers and 30 sessions will give you the insights you need to take your agency to the next level.
What's special about this event: If you can't be there in-person, you can still take part via the live broadcast for a quite reasonable ticket price. Are you an agency focused on growth? Or maybe you're struggling with your operational efficiency? Don't miss out on this rare opportunity!
Read on: Our Top 10 Articles of 2018 to Kickstart Your Year
8. DIGITAL ELITE CAMP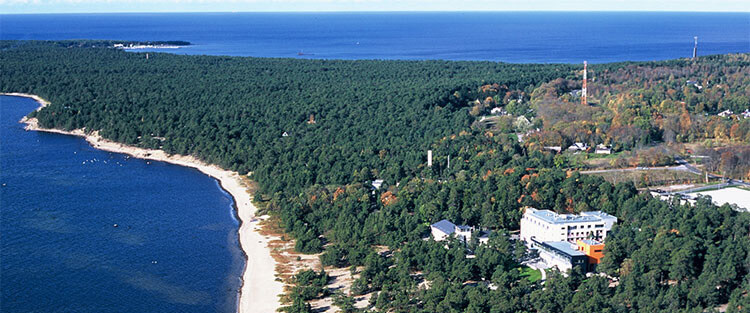 Tallinn, Laulasmaa beach resort
June 11-13, 2020
150+ attendees (limited spots)
Elite Camp is a highly practical event covering growth, conversions and traffic. No fluff, no theoretical debates. We're bringing you speakers that make their clients more money – all day, every day. And now you can copy what they're doing.
Why attend: The intro says it all – this event is all about hacks, tips and actionable tactics. Three days full of intense hands-on learning and of course – intense partying (khm… networking).
What's special about this event: Top growth and CRO experts from all over the world are gathering to a private beach resort in Northern Europe to teach all they know to a handful of people. Well… I'm definitely interested.
Read on: Top 21 Must-Read Blogs For Creative Agencies
9. CANNES LIONS INTERNATIONAL FESTIVAL OF CREATIVITY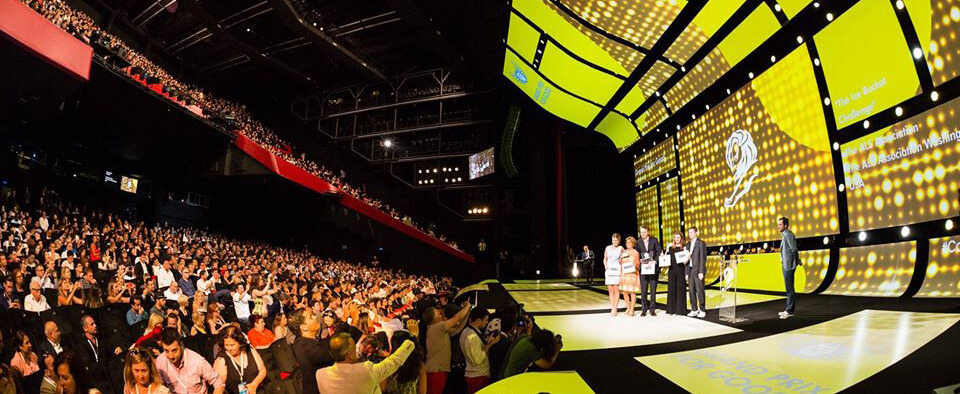 Cannes
June 22-26, 2020
16,000+ attendees
The world's most inspiring creative festival – five days of talks, workshops, networking events, classes and award shows for people in the branded communications, marketing, design, tech, media and entertainment industries.
Why attend: The Cannes Festival is a must-attend event for every advertising adventurist, marketing mastermind and creative genius. The festival has been bringing the communications industry together once every year since 1954. It's an amazing opportunity to learn, share, be inspired, network and celebrate.
What's special about this event: For a long time Cannes Lions was mainly an advertising awards event, but it has evolved into so much more – a true meeting point for advertising, marketing, entertainment, media, art, and technology. Cannes Lions has embraced diversity and created a great platform to get leads, launch business partnerships, recruit, and come back with tons of fresh ideas.
10. MOZCON

Seattle, WA
July 6-8, 2020
1,000 attendees
Exceptional speakers. Actionable tactics. Fist bumps for all. Join a three-day, one-track conference full of forward-thinking, tactical sessions in SEO, growth marketing, the mobile landscape, analytics, content marketing, and more.
Why attend: At MozCon you'll meet the Moz staff, various SEO and content industry leaders, SEO specialists, content marketers, agencies, executives, and all other kinds of marketing people, plus Moz's very own friendly robot, Roger. It's a popular niche event with lots of knowledge-packed sessions and networking with your peers.
What's special about this event: If you're working in marketing, this isn't news – Moz is software service provider with tools for SEO, inbound marketing, link building, and content marketing. It's getting quite trendy to have your own conference if you're a SaaS company, but it's not a bad strategy. The aim is to educate your users and provide them with the best solutions. So, even though Moz's branding is going to be hanging all over the venue, the know-how and content of the event are golden. Maybe we should also develop our own event for Scoro?
11. INBOUND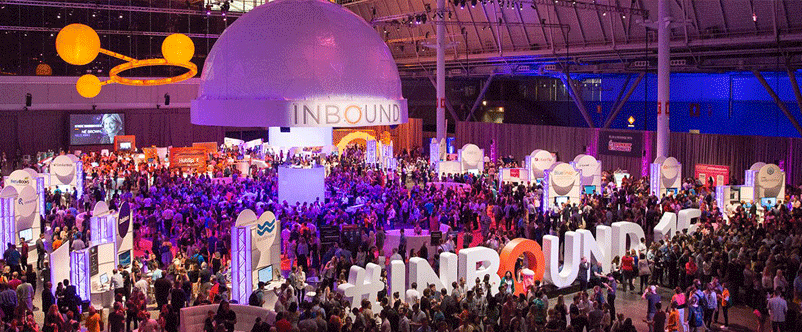 Boston, MA
August 18-21, 2020
24,000+ attendees
Join thousands of marketing and sales professionals from around the globe who are seeking better ways to engage their markets and grow their businesses.
Why attend: Similar to the other listed events here, Inbound promises actionable education with over 200 sessions, lots of inspiration to eagerly apply these new-found tactics and strategies, and of course – networking events and entertainment.
What's special about this event: Inbound Conf is organized by the well-known inbound marketing software company Hubspot, Inc. So, some may say Inbound is a huge promotional event for Hubspot. Nevertheless, it's a great conference focused on inbound marketing, and as a bonus, you can learn more about Hubspot as a software and connect with various other service providers.
12. DIGIMARCON UK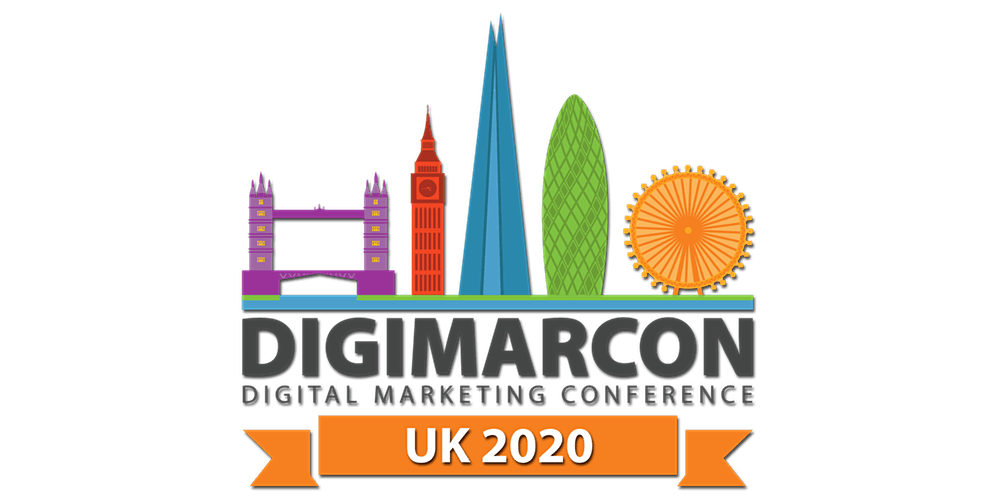 London (other venues include: New York, Toronto, Houston, Los Angeles, Chicago, Singapore, Dubai, Johannesburg, Sydney)
September 3-4, 2020
Seating is limited
DigiMarCon is a series of marketing events around the world. If you're a marketer, executive, sales professional, developer, entrepreneur or an investor, plan on attending a DigiMarCon event near you.
Why attend: Are you looking for practical and actionable advice from the top guns in the marketing industry? If so, DigiMarCon sessions will help you with building traffic, expanding brand awareness, improving customer service, gaining insight into today's latest digital tools, and much more. Check out these 10 reasons to attend DigiMarCon.
What's special about this event: There's also an online version of the conference from November 19th and 21st with supposedly over 10,000 attendees from the digital marketing field. Or if you're up for something more exciting – you can wait until next spring and join the DigiMarCon cruise leaving from Orlando.
13. CONTENT MARKETING WORLD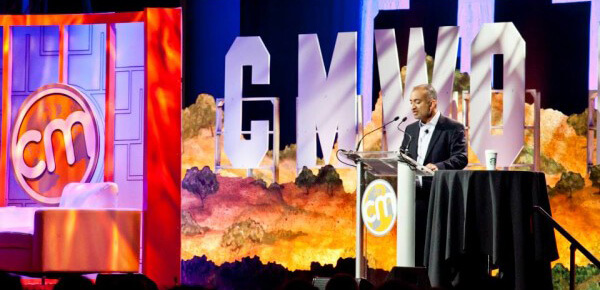 Cleveland, Ohio, Huntington Convention Center
September 13-16, 2020
3,700+ attendees
Content Marketing World is the one event where you can learn and network with the best and the brightest in the content marketing industry. You will leave with all the materials you need to take a content marketing strategy back to your team – and – to implement a content marketing plan that will grow your business and inspire your audience.
Why attend: 225 expert speakers and over 120 sessions and workshops will cover strategy, storytelling, ROI, demand generation, AI, and give you more new ideas than you can shake an orange stick at. CMW 2018 promises to be more hands-on and give even more networking opportunities.
What's special about this event: This year's TOP 1 keynote speaker is Joe Pulizzi renowned entrepreneur, speaker, author and podcaster. Joe's third book, Epic Content Marketing: How to Tell a Different Story, Break through the Clutter, and Win More Customers by Marketing Less was named one of "Five Must Read Business Books of the Year" by Fortune magazine.
14. UNBOUNCE CALL TO ACTION

Vancouver, Canada
Sept 29 – Oct 1, 2020
Around 1,000 attendees
A conference revolution for marketing evolution.
Why attend: Single track, thoughtfully curated and made for action, CTAConf is a conference experience designed for a rapidly changing landscape. Get real advice from true experts in every facet of digital marketing to leave you feeling inspired, energized and primed for marketing victory. The conference is rather small and intimate – boast with having a friendly environment which doesn't feel forced and "networky". Meet, chat and party with your fellow marketeers.
What's special about this event: What I find interesting about this event is the lack of specifics. Do the keywords "CTA" and "unbounce" say it all? Well, there's nothing more about the content and topics of this conference. I guess, landing page conversion is the main theme then. Hopefully they'll add some more details soon.
15. AD:TECH LONDON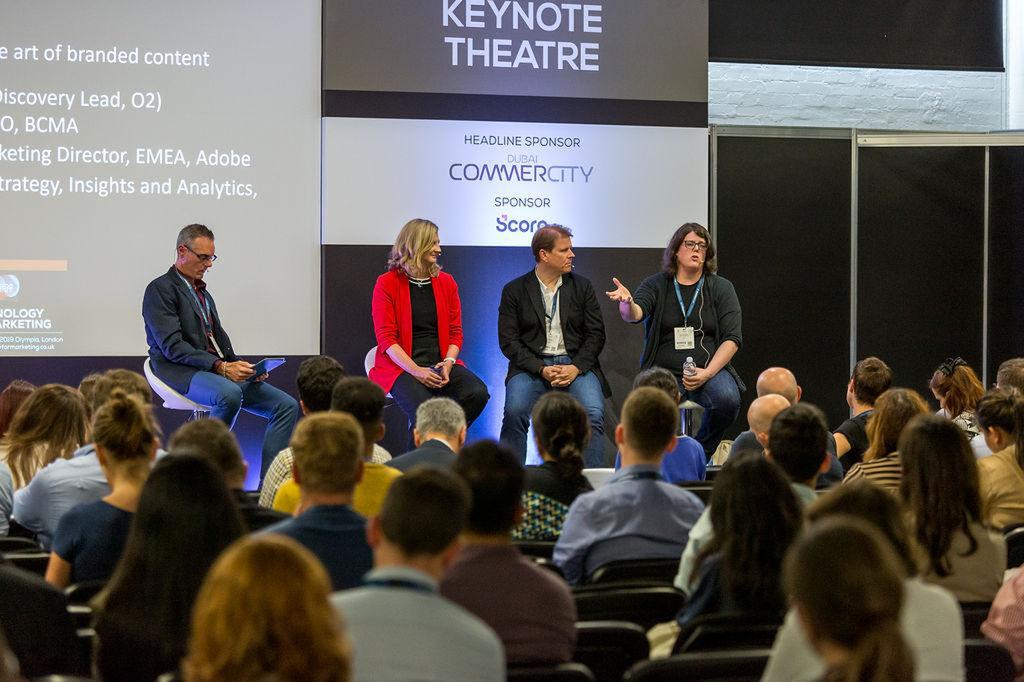 London (other venues include: New York, New Delhi, Shanghai, Kyusyu, Tokyo, Kansai, Sydney, Auckland)
September 30 – October 1, 2020
15,000+
ad:tech London has long been the UK's global gathering of marketing and advertising technology players. A single destination for finding solutions for all your digital marketing and e-Commerce needs.
Why attend: ad:tech London is here to help industry leaders from the brand, agency and media glitterati unlock their full creative potential using the power of technology, and inspire revolutionary ideas that are now within the realm of the possible. This year's ad:tech has joined forces with Technology for Marketing and e-Commerce expo, so you'll get a 3 in 1 experience. The event is all about digital education, learning about the latest trends in MarTech and connecting buyers with relevant and qualified vendors.
What's special about this event: The matchmaking will start even before the show – every delegate and exhibitor will get access to an application which will allow you to do research, initiate contact and pre-schedule meetings to get the most out of the event. The ad:tech organizers have claimed that no other event is more committed to delivering ROI for both exhibitors and delegates.
16. ADVERTISING WEEK NY

New York (events also in London, Tokyo, Sydney, Johannesburg and Mexico City)
October 5-8, 2020
98,000+ attendees
The world's largest conference for advertising, marketing and technology celebrates 15 years.
Why attend: Advertising Week is a worldwide gathering of marketing, advertising, technology and brand professionals. From daytime seminars and workshops featuring some of the industry's brightest minds to organized networking and world-class entertainment, Advertising Week is a one-of-a-kind experience.
What's special about this event: The event provides its attendees with a great way to network – via the AW Connect app. Set up a profile, chat with other delegates, make plans with your profile matches and schedule meetups at the happy hour events. AW seems to be laser-focused on making connections and building relationships – be it via the app, during the Leadership Breakfast events, workshops, Awards Ceremonies, or other special events.
17. WEB SUMMIT
Lisbon
November 2-5, 2020
70,000+ attendees
The most rapidly growing tech conference in the world – from a simple idea in 2010 to epic in 2018.
Why attend: More than 1200 speakers, 2500 journalists and 70,000 attendees from all over the world will be ascending to Lisbon, Portugal for a week in November to be a part of one the biggest, baddest, flashiest tech conference in the world. Well, at least in Europe. Past speakers have included Arianna Huffington, Jack Dorsey, Prof. Stephen Hawking, Michael Dell and thousands of other great minds – the people driving change in their industry.
What's special about this event: Web Summit consists of 23 themed conferences. For advertising and marketing agencies we suggest to check out: PandaConf, ContentMakers, creatiff, Growth Summit, binate.io, and why not Corporate Innovation.
---
There are too many events, don't you agree? When choosing the conferences to attend, start with figuring out your aim – hands-on knowledge in some specific niche, motivation and new ideas, great networking opportunities or a mind-blowingly awesome experience.
Hope you got some relevant insights from this list!
Everything about your business, one click away