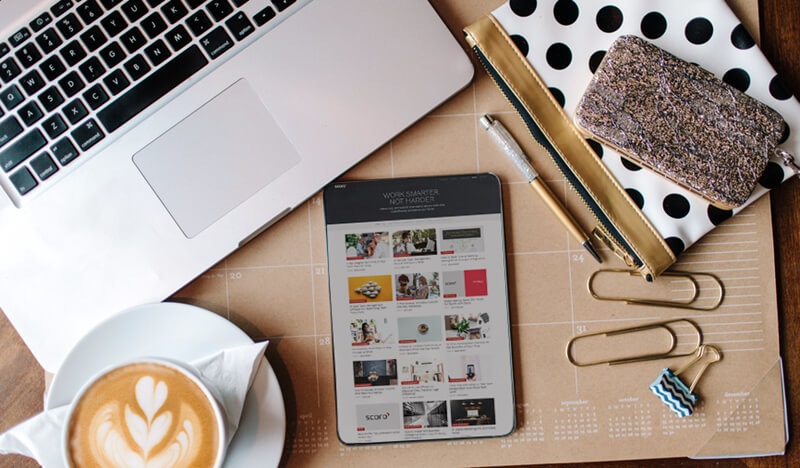 Scoro
Our Top 10 Articles of 2017 to Kickstart Your Year
Scoro's blog Work Smarter, Not Harder is all about getting your work done more efficiently and improving your results as smart team. In 2017 we posted 68 articles on the topics of workplace innovation, team productivity, work management, leadership, and much more.
We selected the most popular articles of 2017, taking into account the number of readers, shares, and time spent reading the articles. New to our blog, or an established fan? This list is for you.
Here's a look back at our most engaging pieces of 2017.

By the end of this 10-minute read, you will hopefully have a comprehensive overview of Artificial Intelligence (AI). We'll define AI and its subfields, have a look into the brief history, current use cases, most common fears, and mind-boggling predictions for the future. Read on…

One of the most beloved features in Scoro is the business dashboard. You can add literally anything you want to monitor to your Scoro dashboard – all the way from sales and marketing to projects, financials, and work performance. Here's how to do it! Read on…

The average small & medium business (SMB) uses 14 business applications, and enterprises like Apple or Slack operate with more than a hundred. Are your business tools actually making you work smarter, or are they killing your productivity? View the infographic…

The key to productivity in the workplace is to work smarter, not harder. Everyone needs a bit of inspiration now and then to keep doing that. Luckily, the ever so motivational TED Talks save the day. Read on…

Not so long ago, telecommuting, or in other words remote work, may have seemed out of reach across some industries. Today, not so much. In fact, it has become a workplace phenomenon. And it definitely seems to be the future of the modern workforce. So what is causing the shift towards working remotely, what are the exact benefits, and last but not least – how to make it work? Read on…

Productivity hacks can't give you superpowers, but they sure help to motivate yourself. Most of the time, productive people use a combination of lifehacks and motivational tactics to prompt themselves to achieve more. We listed 89 tried and tested productivity hacks that will help to take your life and work to a higher level. Read on…

A great company culture is no longer just an option. It fosters trust and confidence in employees, which helps them deliver their best work – and in return boosts the company's performance. Here are 11 particularly inspiring success stories with their key takeaways. Read on…

Chronic smartphone use (nomophobia – 'no-mobile-phone phobia') can have a negative impact on your life, but the good news is that the distraction-producing itch they exercise on us can be reversed. It just takes some work and discipline. Read on…

Teamwork skills are important in every field of business. A good team enables you to be productive both as a group and as an individual. Today's teams are different from the teams of the past. They're more dispersed, digital, and diverse. But while collectives face new challenges, their success still depends on a core set of fundamentals that make a team a good team. Read on…

Kadri Mäe is the People Operations Manager at Scoro. A big part of her job is to help ensure that Scoro retains its strong workplace culture. We caught up with Kadri to learn her thoughts on Scoro's culture, the role it plays in competing in competitive job markets, and why every leader should care about their company's culture. Read on…
Want to become a contributor? Read more about becoming our guest author.