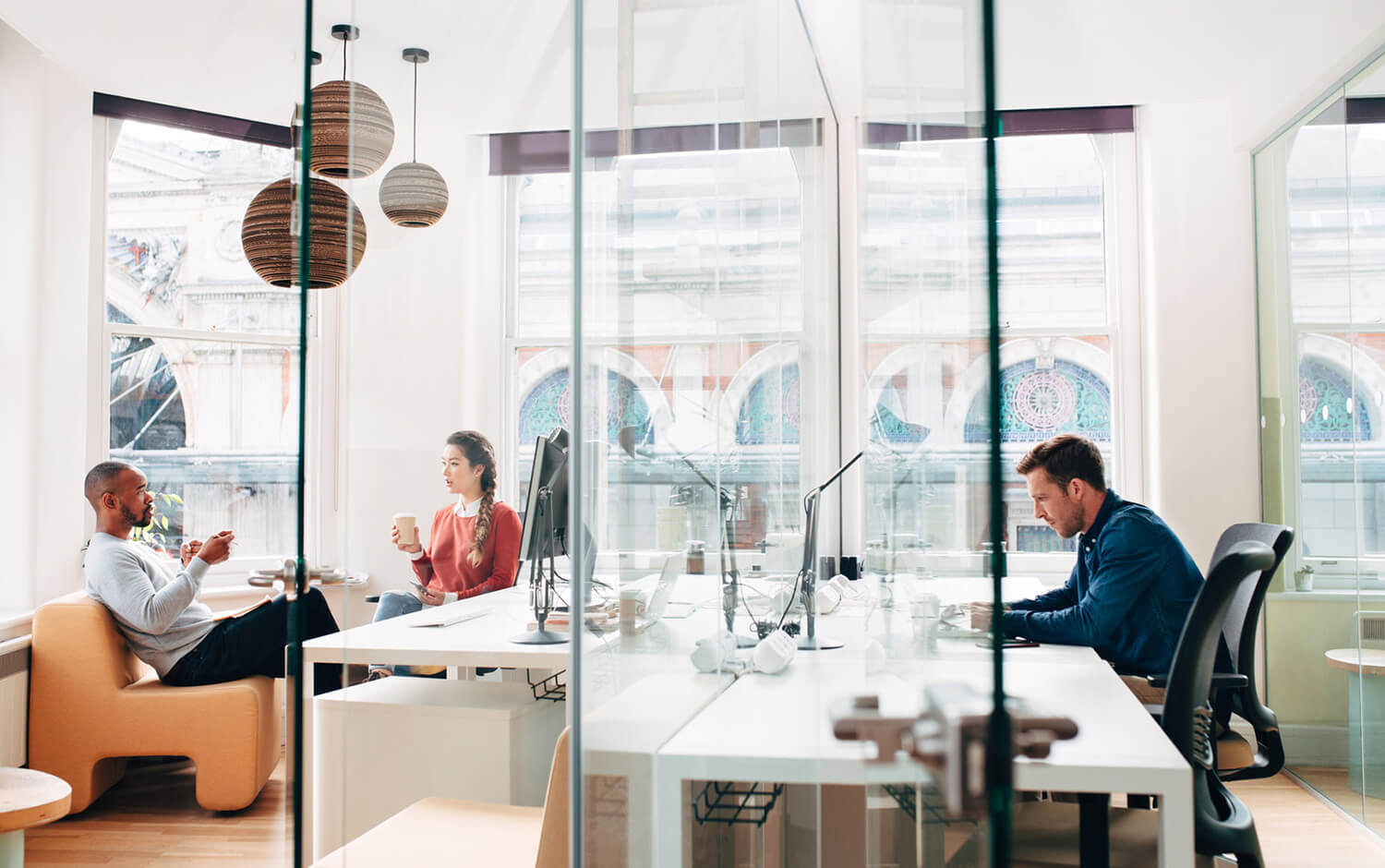 Productivity
3 Critical Team Collaboration Problems You Can Solve With Scoro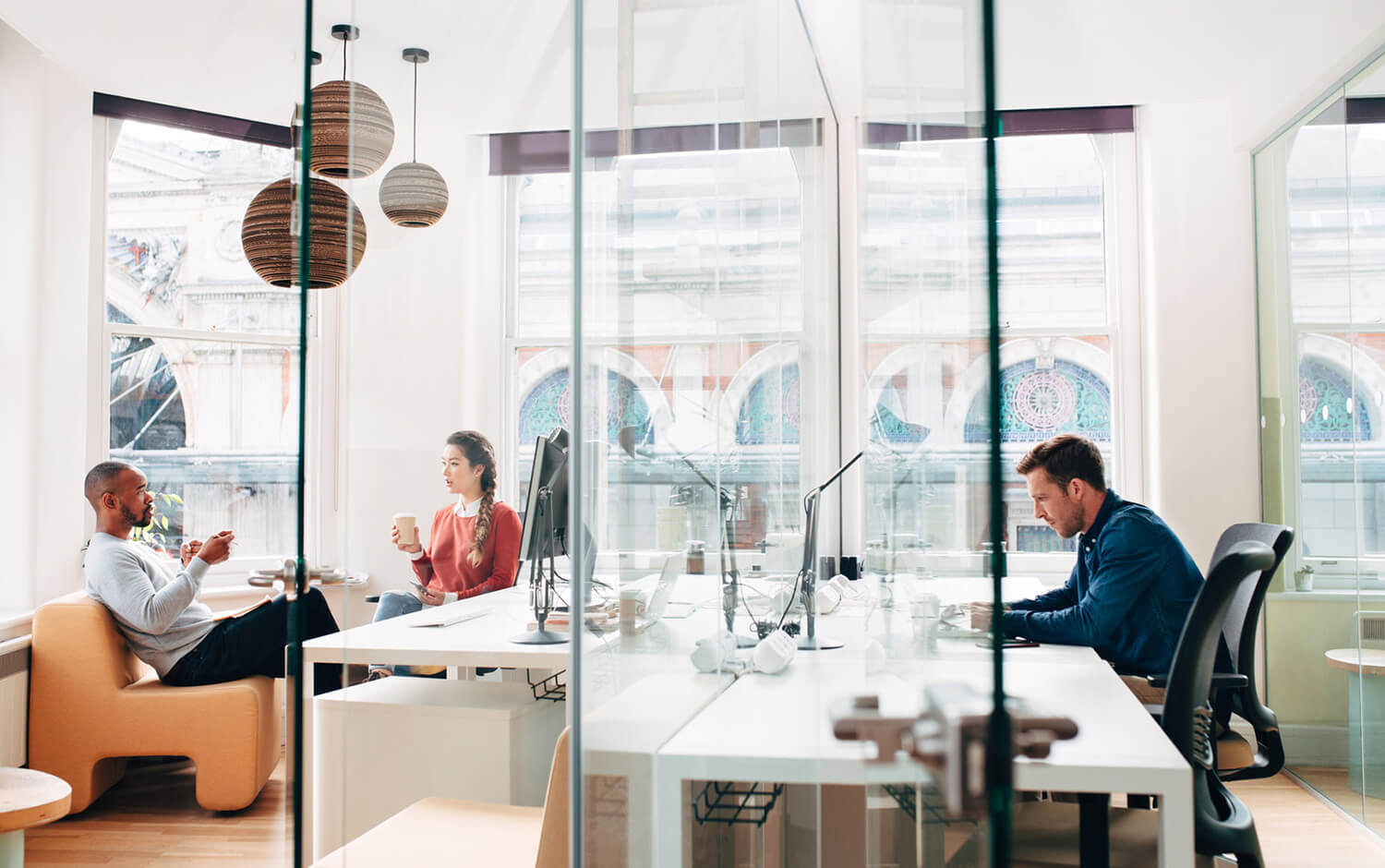 One of the essential aspects of teamwork is communication. This is nothing new: every business is well aware of the importance of collaboration in the workplace. However, as time goes on, and business tasks become more varied and complex, teams find themselves needing an efficient collaboration channel.
Email is inefficient, and as a consequence, most time management techniques recommend that workers learn to ignore their email and only check it at particular times. This makes passing along a sudden update to a co-worker a real challenge.
Instant messengers work for rapid communication, but can easily become too casual and distracting, unless chat rules are rigidly enforced.
Business owners are left wondering how to power communication without compromising efficiency.
Read on: 26 Fast Ways to Increase Teamwork Productivity
Human factor
Providing an email update requires the employee to stop, take the time to read the email, and interpret it. A misinterpretation can spell disaster. Even if you forgo electronic communications and handle things in person, you still run into the problem of potential misunderstanding.
An even more damaging scenario is if the employee forgets to write things down. An assigned task may seem important enough to remember until a more urgent one comes up.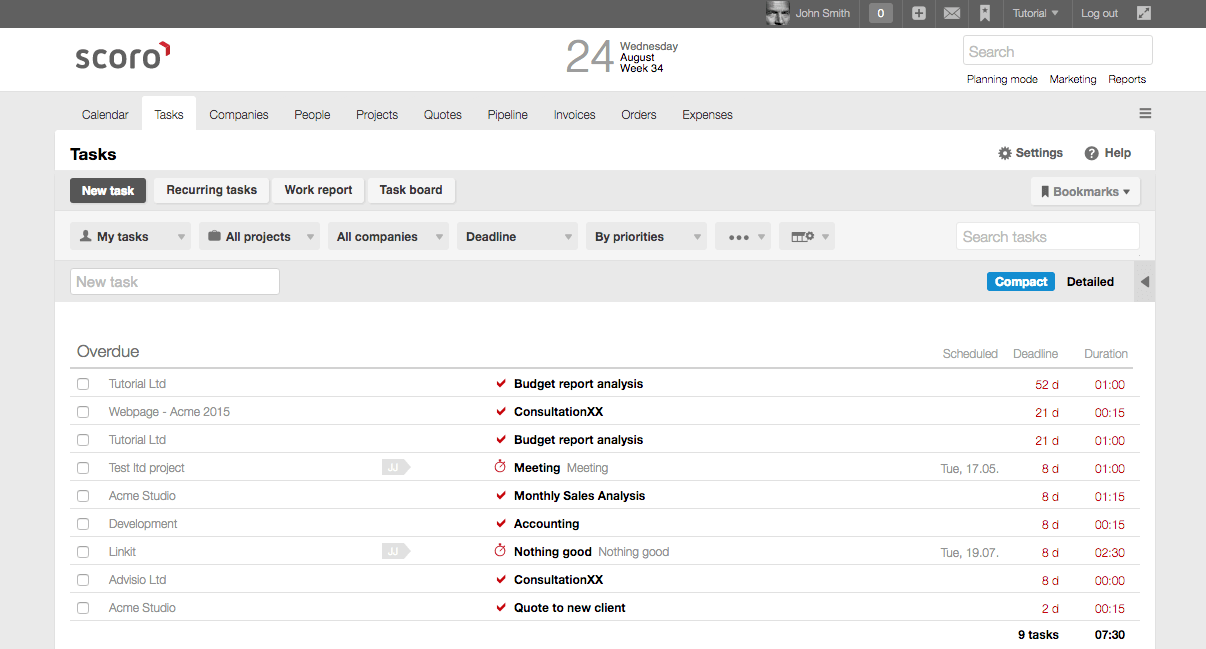 This is where Scoro comes in. An action as simple as assigning a task can immensely improve the completion rate. A real-time update makes sure a worker has timely information regarding what they need to accomplish and when.
Read on: 26 Fast Ways to Increase Teamwork Productivity
In fact, teams collaborating virtually can outperform face-to-face teams. A research team led by Frank Siebdrat assessed the performance of 80 software companies around the world and found that dispersed teams were more productive than "co-located" teams. Moreover, their communication with other team members was either unaffected or enhanced by being dispersed.
Meetings > Productivity
Sometimes, the hardest part about work management is getting an overview of each team member's task's progress. While you trust them to do their jobs and complete the work in a timely manner, trust does not translate into progress reports for the client. However, preparing status updates is another task that consumes the time better spent focusing on projects.
Wouldn't it be nice if instead of emailing team members and asking for a status report or spending time at lengthy status update meetings, you could have a look at a real-time work report at any time you need an overview?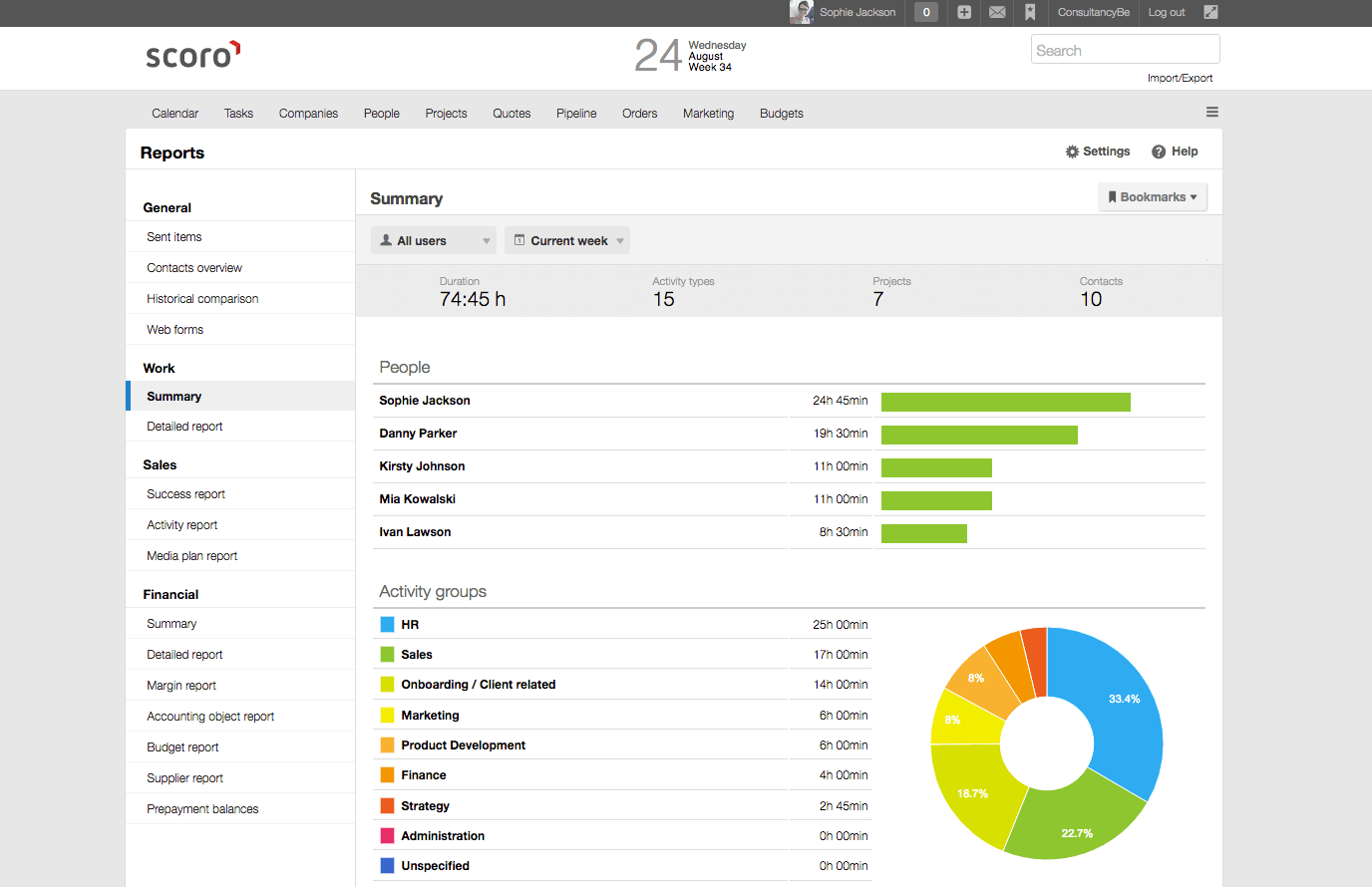 Scoro enables you to see how many hours have been spent on a client's projects, and which tasks are completed. This simplifies the inevitable status report as you can export this information into a PDF that can instantly be forwarded to a client: providing easy status updates.
Read more: This 1-hour Weekly Work Audit Will Skyrocket Your Productivity
The right hand doesn't know what the left one is doing
In creative endeavors especially, the collaboration between team members is paramount. Sometimes, a task cannot be started until another team member completes their work, and lack of coordination could mean time wasted rearranging one's schedule in a desperate attempt to fill that time.
Being able to see when every team member will have their essential tasks completed, allows other members to adjust their schedules accordingly, ensuring smooth operation.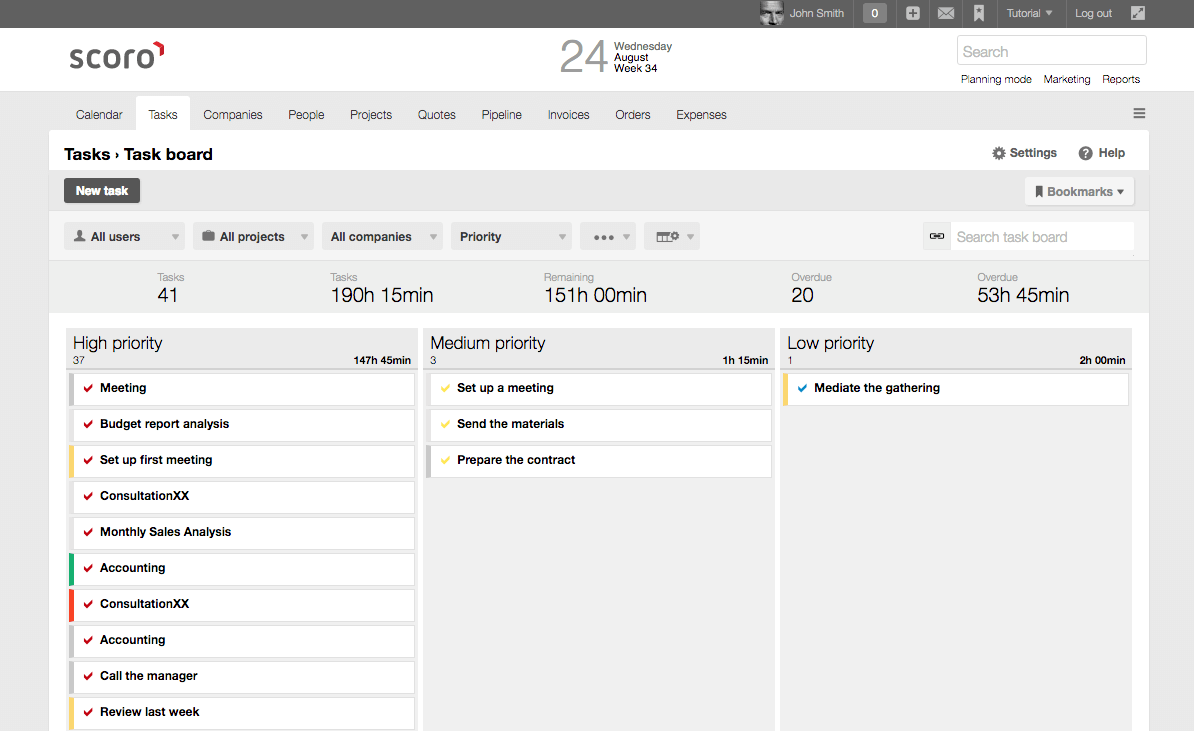 By assigning tasks and setting permissions to view what other team members are working on, it is possible to coordinate actions. Moreover, your time is not lost writing, sending, reading, and interpreting emails. Collaboration in the workplace, in general, will thus become shorter, and more meaningful.
Read more: Tools, Tips and Hacks to Take Team Collaboration to a Whole New Level
Doing more with less?
Team collaboration is an illusory idea of doing more with less. Among other things, working in teams will result in reduced costs, increased capabilities, and more flexibility to adapt to changing requirements.
Working together, it's possible to create results that are greater than what can be achieved when working independently. When the whole is greater than the sum of the parts, everyone wins!