Product
Scoro + Xero: Makes Business Management Beautiful Together
Scoro has a vision to carefully craft together a powerful sales pipeline, project and billing management solution. That serves real-time dashboard metrics that are interactive and tailored for any professional service business and users at all levels.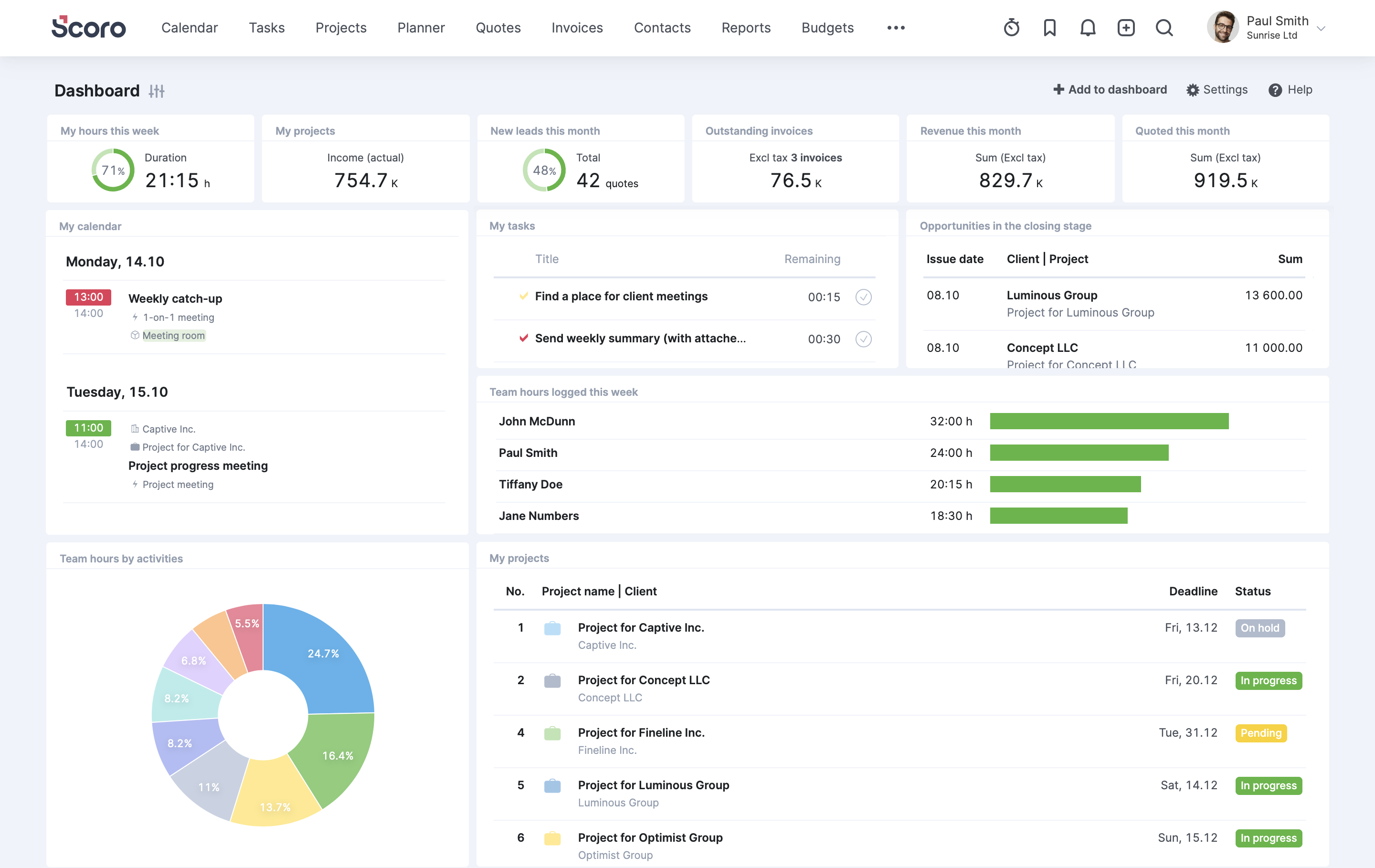 With Scoro's real-time dashboard, all of the most important business metrics are always one click away
We are delighted to announce the extension of Scoro's ethos with Xero's beautiful accounting and payroll solution, which assists business owners and financial advisors with insight into their business performance all from a central dashboard.
Fred Krieger, the Founder & CEO of Scoro comments:
"Our customers have responded very positively to our integration with Xero. I am very proud of the work our team has dedicated to building a world-class integration."
The integration allows for any number of Xero businesses to be connected with a single instance of Scoro to centralize your customer database and manage complex quoting and billing automation for each of your Xero businesses.
Getting started: Connecting Scoro & Xero from Scoro Software on Vimeo.
For more on the integration check out https://www.scoro.com/xero-integration
Sign up for a free trial of Scoro or Xero and see for yourself how your business can collaborate more closely with Scoro + Xero combined.
Everything about your business, one click away