Scoro has been updated!
Scoro has been updated. The current version is 15.1
We have been working to enhance your productivity with calendar invites, multiple dashboards, make managing projects easier and pave the way for data to travel from Quickbooks and Xero to Scoro and back. Keep on reading to learn more about all the great updates.
Although we give our best for the transition to the new version to be as smooth as possible, may we please kindly ask you to let us know should you note any issues. This can be done on help@scoro.com. Thank you in advance!
E-mail meeting times to the client

No need to send emails back and forth when trying to find a meeting time that suits everyone. Just pick the available time slots and an email will be sent to the client. The client can then pick the most suitable time straight from the email and it will be automatically added to your and the client's calendar.

Grasp more with multiple dashboards

Now you can create multiple dashboards and share them with your teammates. For instance, you can create a sales dashboard to instantly see the progress on leads, cold calls and closed deals. Or when you need to track your productivity, create another project dashboard with task lists and work reports. Tip! Adding benchmarks to metrics will boost your motivation.

Set default contacts for projects

Leave Where's-Waldoing to your childhood. When linking contacts to projects, you can now mark a contact as default. Be it the project manager or the agency's CEO, the default contact will be always shown in the list view of your projects.

Filter projects and contacts based on the latest activity

Choose a specific timeframe and the new activity filter will show you the list of contacts or projects that either have or haven't been worked on that time. The lists are based on linked tasks and events.

Manage your tasks with the redesigned task list

The tasklist is now even easier to navigate. You can do everything you're used to but it takes even less clicks to mark a task done or assign it to another user.

Quickbooks and Xero integration

We have built integrations with two of the most popular accounting software applications in the world – QuickBooks and Xero. All the contacts, invoices and products are synchronized in both directions. This way all financial data about your customers and projects is always accessible in Scoro. If you are interested in beta testing either of the integrations, let us know at info@scoro.com.

eArvekeskus (e-invoicing) integration

Now you can send sales invoices directly from Scoro to eArvekeskus, where they will be forwarded as digital files to the invoice recipients. If the recipient is also a Scoro user, the invoice will automatically appear in their Scoro site as a purchase invoice. The same happens if the recipient uses other software that is also connected with eArvekeskus. In addition, you can forward your billing email address (invoices@, billing@) to eArvekeskus and all invoices sent to this address will be digitized. If you are interested in trying it out, let us know at info@scoro.com.
Coming soon
If you see below something that peculiarly interests you and you'd like to be one of the first ones to test it, let us know at info@scoro.com.
Manage your team's time like a pro

With the planning mode, you get an overview of how much time each team member has already scheduled and where to fit in the next projects. Suggesting realistic deadlines and avoiding overbooking your team is a matter of a few clicks. To get to know more, check out the video.
Smaller updates
Now you can link people with people. Straight from the person's view. For example, when adding people to real estate properties, you can easily keep track of who is the owner and who is the tenant.

The pipeline can now be filtered also by countries and sums. Getting an overview of any market or filtering out big deals from smaller ones is easy-peasy.
While issuing invoices, quotes or orders, you can now easily add the same quantity or discount to every row. This relieves you from having to apply discounts to products one-by-one.
Work schedules can now be added to rental order PDFs. All times agreed upon with a client are now clearly seen both, in the team's calendar and on the rental order itself.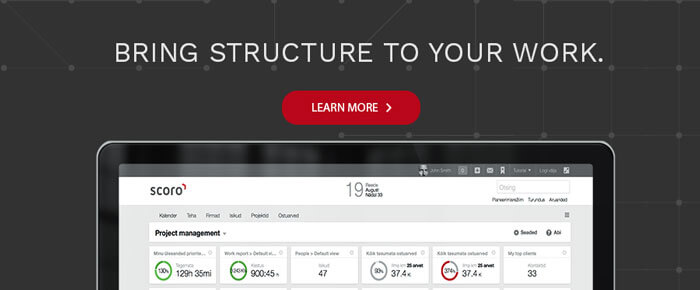 Like this?
Get the best tips, hacks, and tricks delivered to your inbox once a week.
This seems to be an invalid email address
One more thing! You will soon receive a subscription confirmation email. Please open it and confirm.